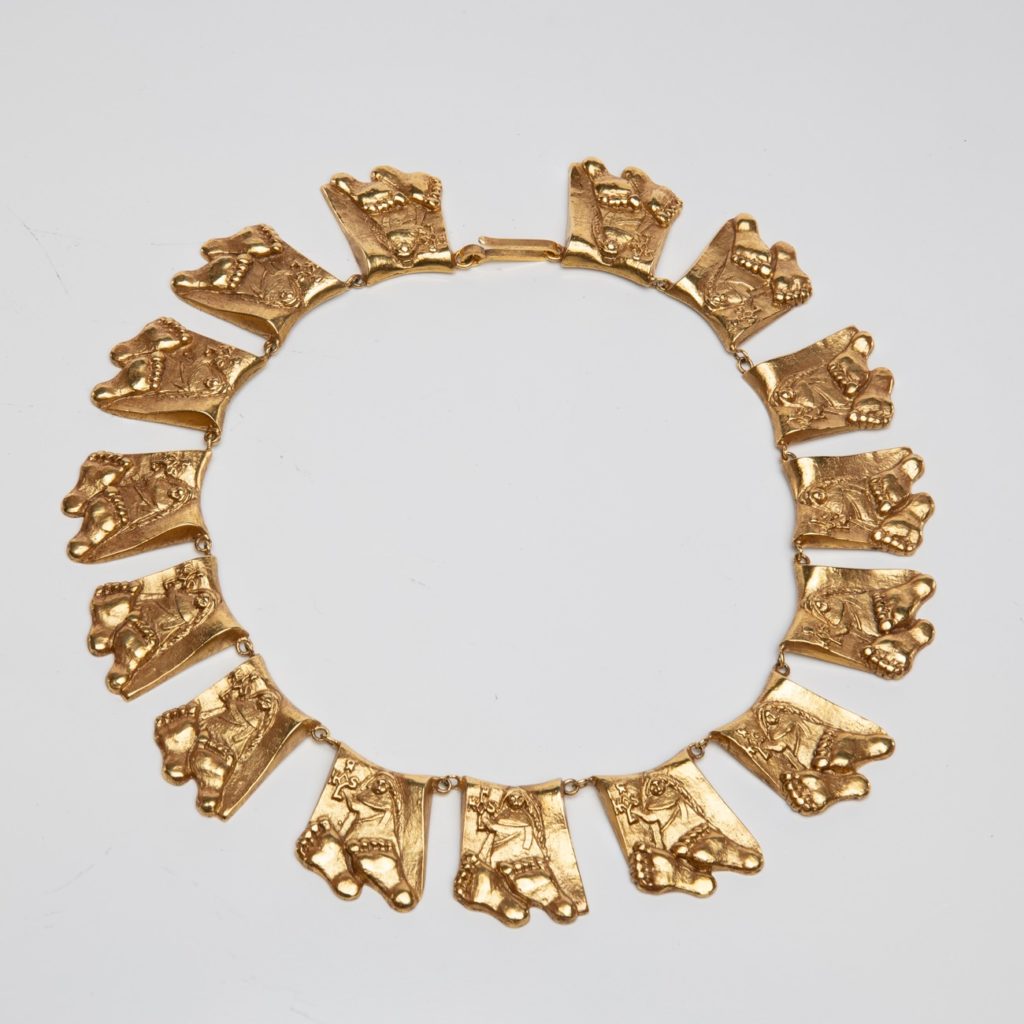 Ref : COD12_46
Berthe aux grands pieds by Line Vautrin – Gilt bronze necklace
Artist
Line Vautrin
This gilded bronze necklace is made up of 15 links and a clasp. Each link represents Line Vautrin's vision of Berthe aux grands pieds (Berthe with big feet). To the left of her face, a monogram of Charlemagne is represented. Berthe aux grands pieds is a French epic poem composed at the beginning of the 13th century, whose authorship is uncertain, legendary recounting the life of Berthe de Laon, Charlemagne's mother.
Manufactured around 1950, this necklace is in very good original condition and has a use patina. Listed in numerous works about the artist's work, the necklace appears to be unsigned.
Line Vautrin started working on her first creations, which were bracelets, at the age of 21.
Throughout her career, she mainly created mirrors in Talosel and bronze works. 
Details
You should know
Very good vintage condition
Recently cleaned by a professional
Specifications
Artist

Manufacturer

Period

1950's

Dimensions

Total length: 16 2/4 in. (42 cm)