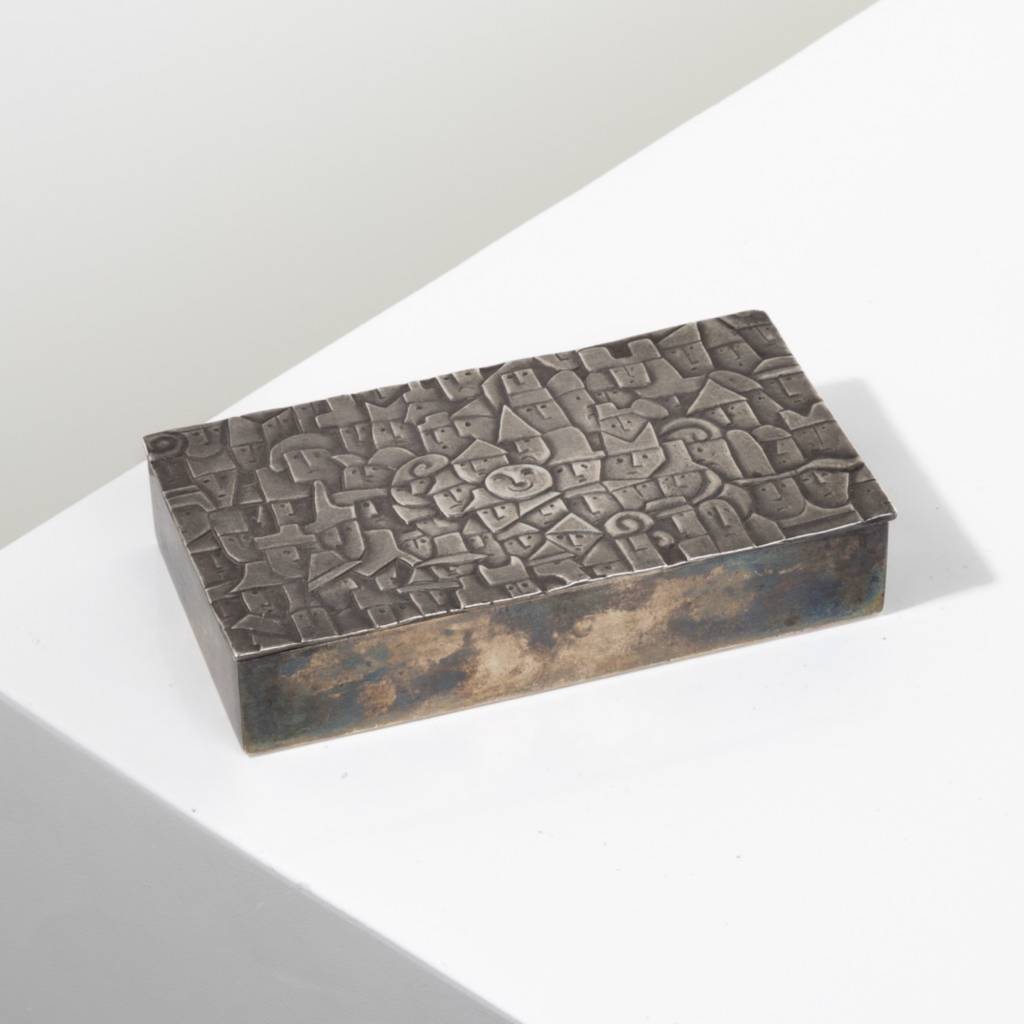 Ref : ZG65
Happy among the crowd by Line Vautrin – Silvered bronze box
Artist
Line Vautrin
Happy among the crowd by Line Vautrin.
Generously sized silvered bronze box.
The lid carved with a decoration of a multitude of faces, the faces without a smile wear a hat. In the center, we see a round face displaying a broad smile.
This central character is the only truly happy semblance.
Details
You should know
Signed by stamping on the reverse on two lines "LINE VAUTRIN"
Very good original condition.
Specifications
Artist

Manufacturer

Period

Circa 1945 - 1950

Dimensions

Height: 1″3/16 in. (3 cm)
Width: 5″53/64 in. (14.8 cm)
Depth: 3″5/32 in. (8 cm)