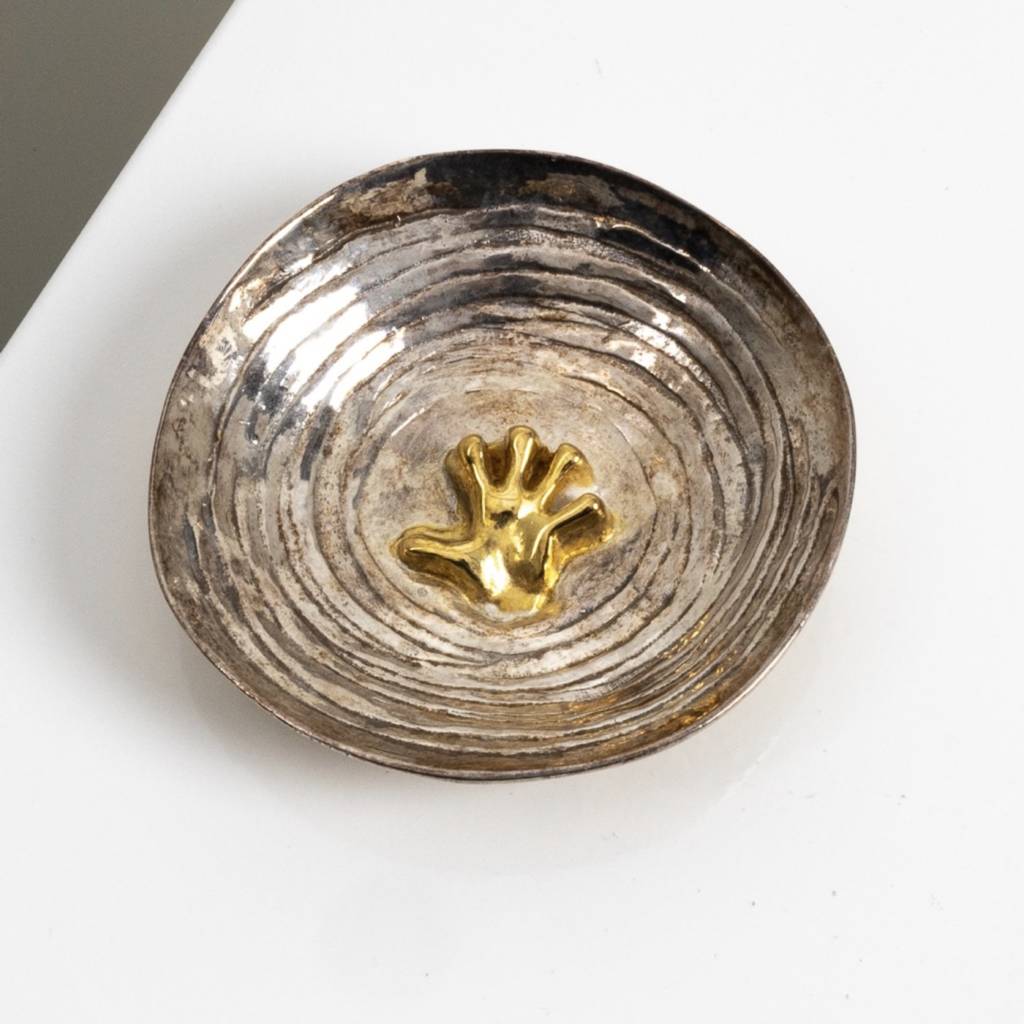 Ref : COE11_24
La main dans les flots by Line Vautrin – Silvered bronze cup
Artist
Line Vautrin
This pocket emptier reprensents a small hand in the sea waves.
The cup is made of silvered bronze while the hand is gilded.
The theme of the sea, recurrent in the work of Line Vautrin is used here for this poetic object of which we know several versions, this one being the first version created.
Details
You should know
Signed by stamping LINE VAUTRIN
Very good original condition
Specifications
Artist

Manufacturer

Period

1940's

Dimensions

Height: 25/32 in. (2 cm)
Diameter: 4″9/64 in. (10,5 cm)