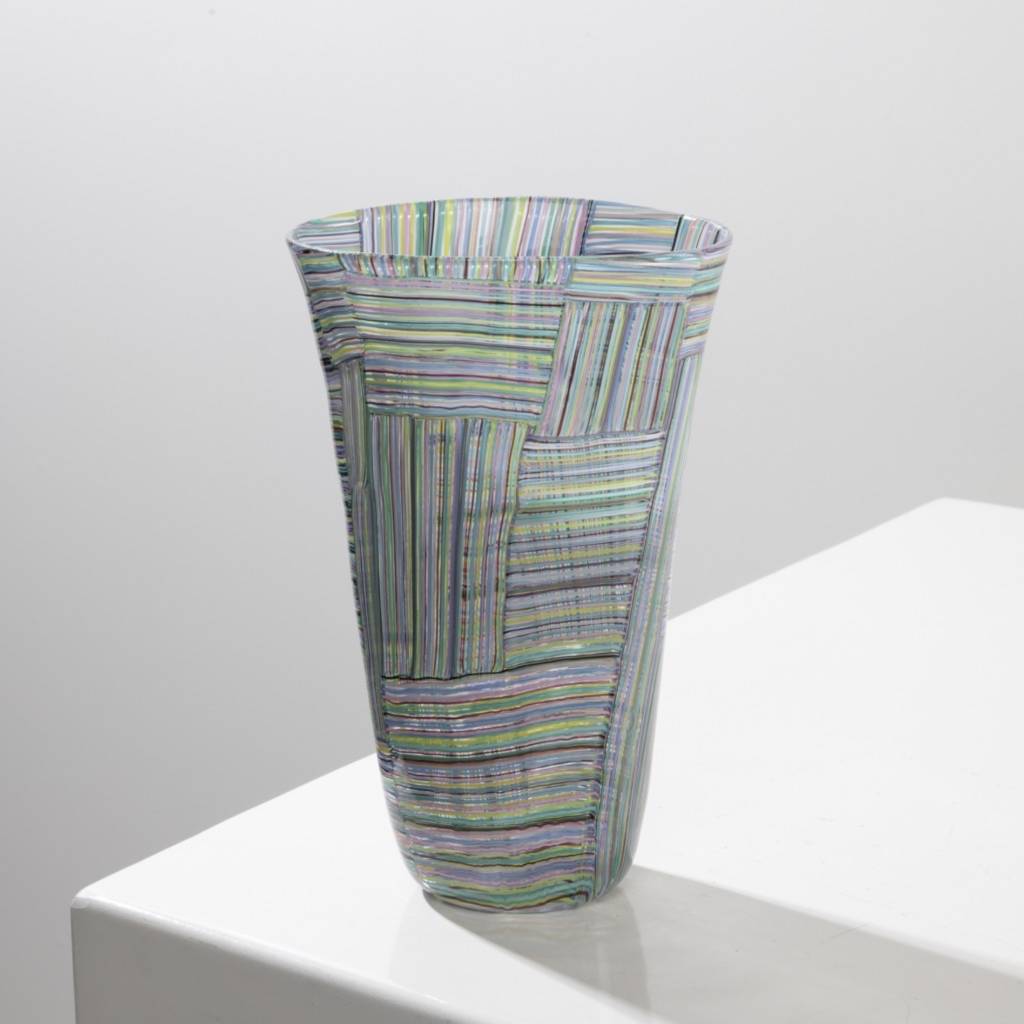 Ref : B06_55
Mosaico Tessuto vase by Paolo Venini – Venini Murano
Artist
Paolo Venini
The vases of the Mosaico Tessuto series are probably among the rarest and most delicate pieces of Venini's post-war production.
The first stage of production consisted in making a glass "fabric" made up of very fine glass canes of different colors according to a given pattern.
The resulting pieces were then arranged in crossing with an appearance of chance which was of course only an appearance …
Paolo Venini used for this series shapes borrowed from ceramic shapes.
Gio Ponti will speak about the extreme delicacy of this series in Domus of April 1955.
The series has been published many times, it covers the exhibition held at Le Stanze del Vetro edited by Marino Barovier and Carla Sonega. (See below).
Details
You should know
On page 230 we find a vase of the same shape exhibited during the 27th Venice Biennale. (See below).
This vase bears the "Venini Murano ITALIA" acid stamp and was therefore produced before 1965.
Very good condition with normal wear to base.
Specifications
Artist

Manufacturer

Period

1950's

Dimensions

Height: 8 1/4 in. (21 cm)
Width: 5 in. (13 cm)
Depth: 4 1/4 in. (10,5 cm)
Weight: 465 grams