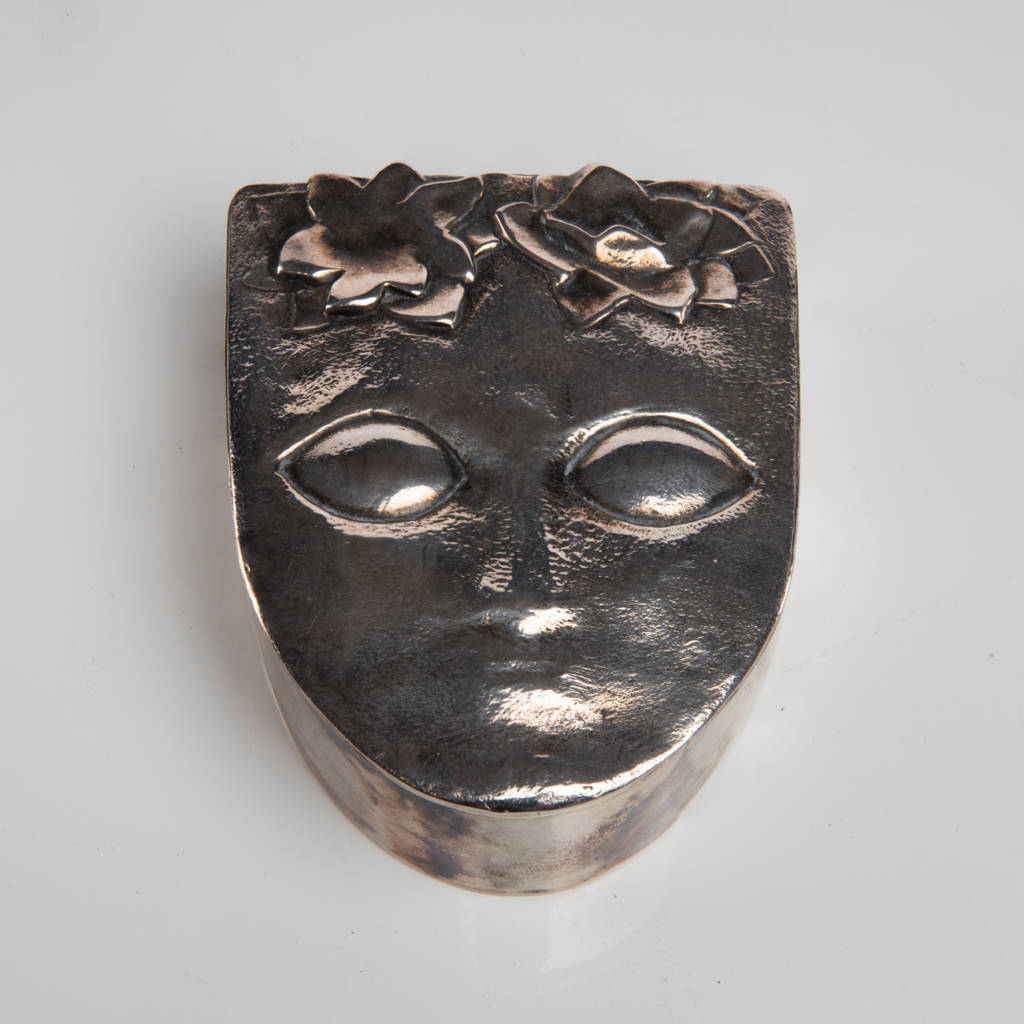 Ref : UE1_3
Ophélie by Line Vautrin – silvered bronze box
Artist
Line Vautrin
The lid of this box depicts Ophelia, a fictional character from William Shakespeare's Hamlet tragedy. She is Polonius' daughter and Laertes' sister.
Various artists (painters, composers, writers, poets) drew their inspiration from this character: Berlioz, Arthur Rimbaud, Alexandre Cabanel, Eugène Delacroix, Serge Gainsbourg, …
Ophelia this way became a feminine myth.
The object was probably manufactured during the 1950s. It is in very good condition and signed with "LINE VAUTRIN" stamping.
Line Vautrin started working on her first creations, which were bracelets, at the age of 21.
Details
You should know
Signed by stamping "LINE VAUTRIN"
Very good condition with patine of use.
Specifications
Artist

Manufacturer

Period

1960's

Dimensions

Height: 1.25 in. (3 cm)
Width: 3.75 in. (8 cm)
Depth: 4 in. (10 cm)
Weight: 385 grams