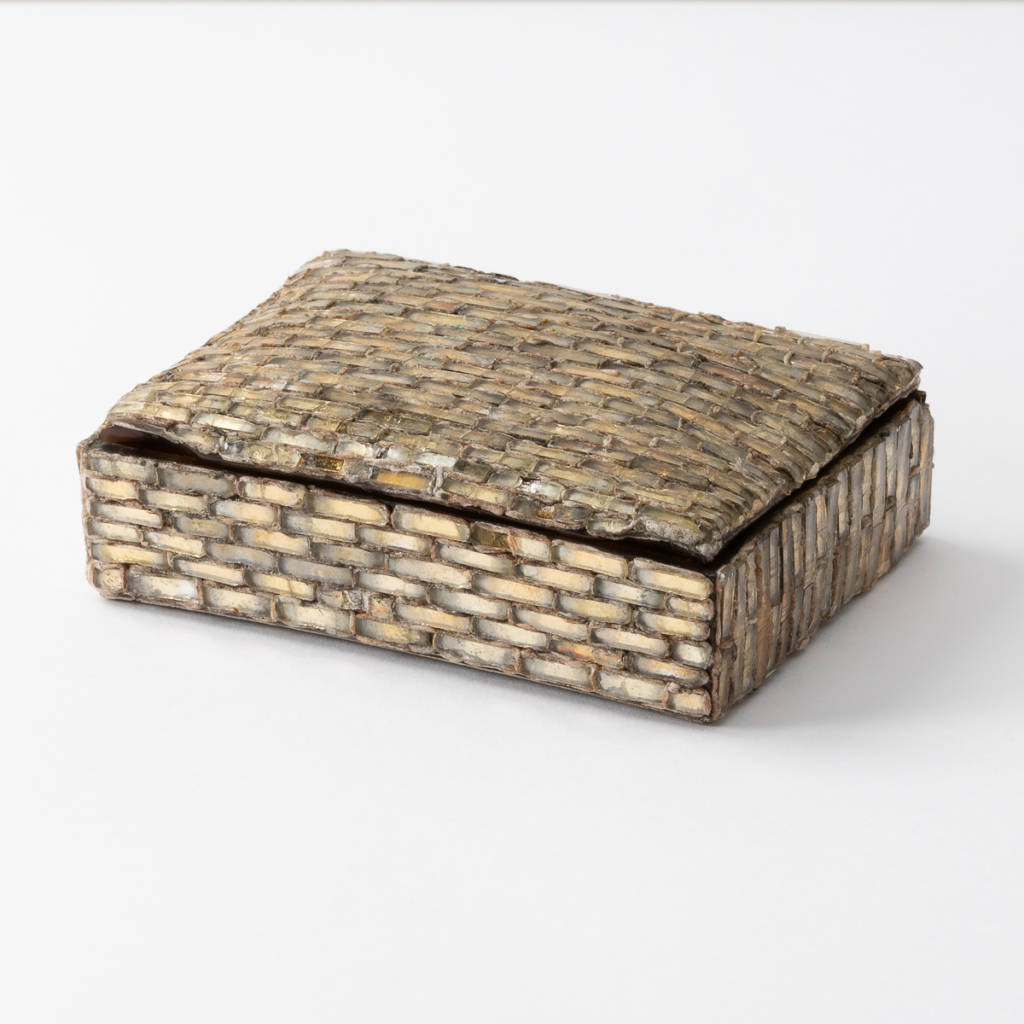 Ref : 1312_28
Talosel box with encrusted mirrors by Line Vautrin
Artist
Line Vautrin
Alongside the creation of Talosel mirrors, Line Vautrin also imagined a diversified series of objects. Decorative objects (mirror encrusted eggs, for example) as well as everyday objects such as lighter holders, office accessories or boxes.
This is a very pretty box with a finely chiseled structure. The lid and sides of the box are covered with silver, bronze, green grey and gold-coloured mirrors.
The hinge is made of steel and the lid of the box has lightly been hot formed to allow an easy gripping and opening.

Talosel is a material invented by Line Vautrin in the mid-1950s.
The material is made up of superimposed layers of resin which are shaped by fire, scarified and encrusted with different pieces or shards of coloured mirrors.
It exists in many colours: gold, bronze, silver, red, blue, green, pink, purple, bronze, amber,…
The name comes from the technical term "elaborated cellulose acetate".
Details
You should know
Very good vintage condition.
Accompanied by a certificate of authenticity signed by Marie-Laure Bonnaud, daughter of Line Vautrin.
Specifications
Artist

Manufacturer

Period

1950's

Dimensions

Height: 1 2/4 in. (3,9 cm)
Width: 4 2/4 in. (11,6 cm)
Depth: 3 1/4 in. (8,5 cm)