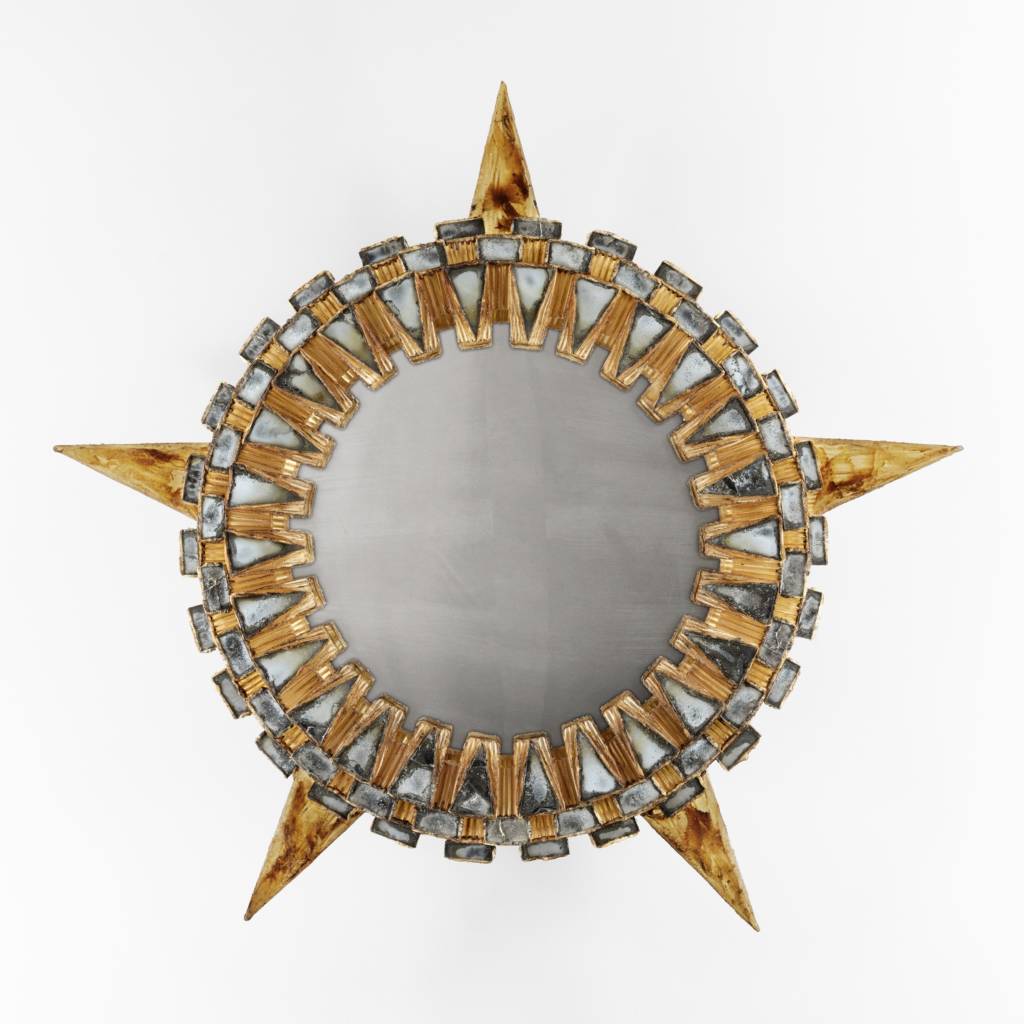 Ref : G03_08
Sorcière mirror by Line Vautrin – Light beige Talosel mirror encrusted with silver gray mirrors
Artist
Line Vautrin
This Sorcière mirror consists of a thick structure in light beige Talosel entirely scarified.
The central convex witch is surrounded by 3 wide rings lined with mirrors.
The first ring decorated with 26 silver / gray mirror triangles.
The second and third rings each decorated with 26 rectangles, also silver, staggered.
The whole finished with five large spikes in light beige Talosel.
Details
You should know
Very good condition. One end of triangle mirror missing. Back fabric in original beige color stained by time.
Signed by scarification on the reverse ". LINE VAUTRIN.", bears the ROI stamp.
Specifications
Artist

Manufacturer

Period

Circa 1960

Dimensions

Overall diameter: 24″51/64 (63cm)
Thickness of the talosel structure: 1″31/32 (5cm)
Diameter at sight of the central witch: 12″19/32 (32 cm)