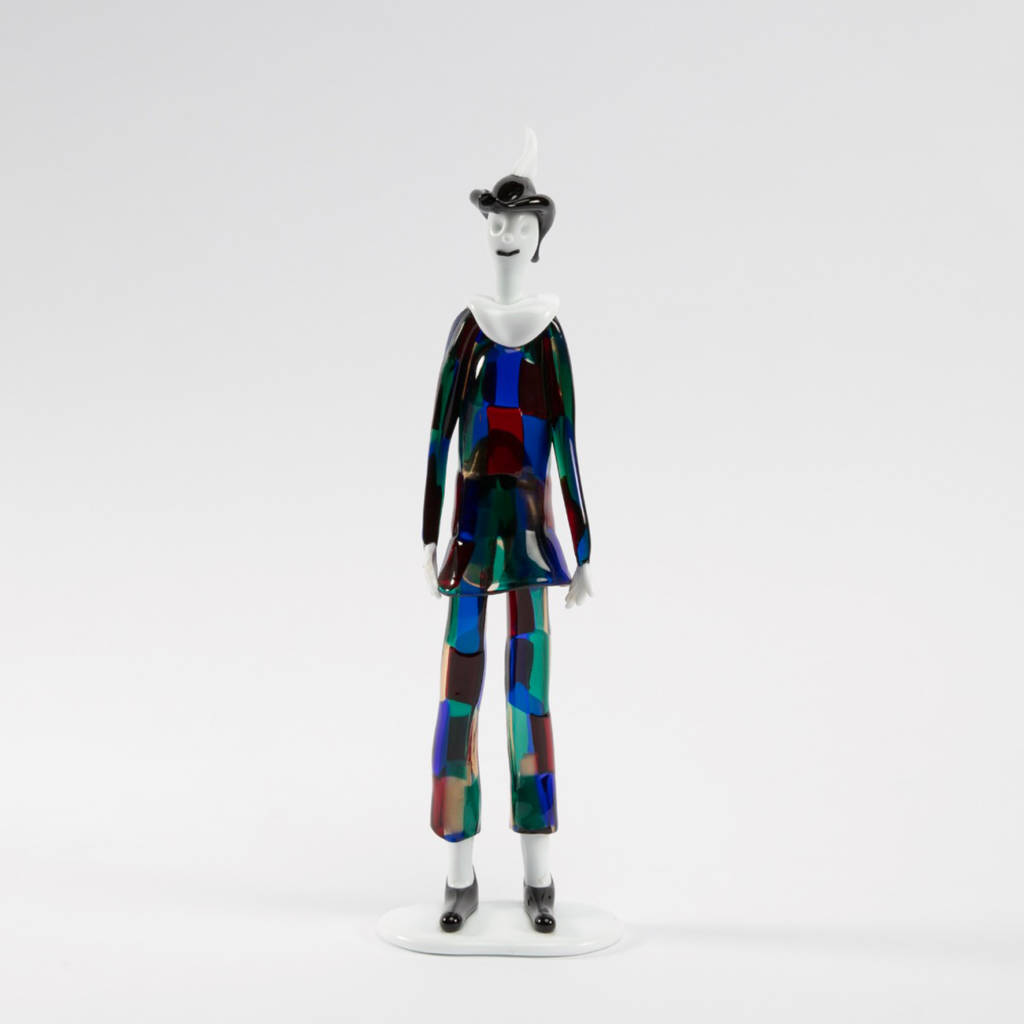 Ref : D01_03
Harlequin with pezzato costume by Fulvio Bianconi – Venini Murano
Artist
Fulvio Bianconi
Harlequin with pezzato costume by Fulvio Bianconi is made of lattimo glass (white opaque glass). He is wearing a black hat embellished by a white feather. His costume is made through the pezzato technique and has a "Parigi" (Paris) colour variation.
The figurine stands on an irregular base made of lattimo as well.
This series includes 5 different shapes of Harlequins. It has been designed by Fulvio Bianconi around 1953-1954.
The figurines using the pezzato and murrine techniques are the rarest.
On one hand they're very difficult to produce and on the other hand their cost is relatively high.
The exactness of the garment, the delicacy of the figurine's legs and the movement of Harlequin's blouse are remarkable; it is a work that only the masters of Venini could provide at the time.
Details
You should know
Known as model 4287 in Venini archives, our figurine is in excellent condition and extremely well executed.
This figurine appears to be unsigned, which is often the case with this type of piece.
Specifications
Artist

Manufacturer

Period

1950's

Dimensions

Height: 14.25 in. (36,2 cm)
Width: 4.50 in. (11,5 cm)
Depth: 3 in. (7,5 cm)