reference UD04_34
Blown glass Scolpito bottle (white), Toni Zuccheri, Venini Murano (Italy)
unforget says

This Murano glass bottle belonging to the Scolpiti series is characterised by a plain coloured glass which is "crossed" by a line made of clear glass. This pattern gives the admirer an illusion of division of the object.

This bottle was designed in 1966. It is signed "Venini Italia" with diamond point, which means it was manufactured between 1966 and the beginning of the 70s. It is in excellent condition.

The Scolpiti series was presented at the 34th International Venice Biennale in 1968 (several colors were introduced: red, white, black, blue,…).
The collaboration between Toni Zuccheri and Venini has probably been the most successful of all collaborations ever made with Murano's glass manufacturers.

technical

Designer : Toni Zuccheri
Manufacturer : Venini
Circa 1970
Depth : 2 1/4in. - 5.5cm
Width : 4 2/4in. - 11.5cm
Height : 11in. - 28cm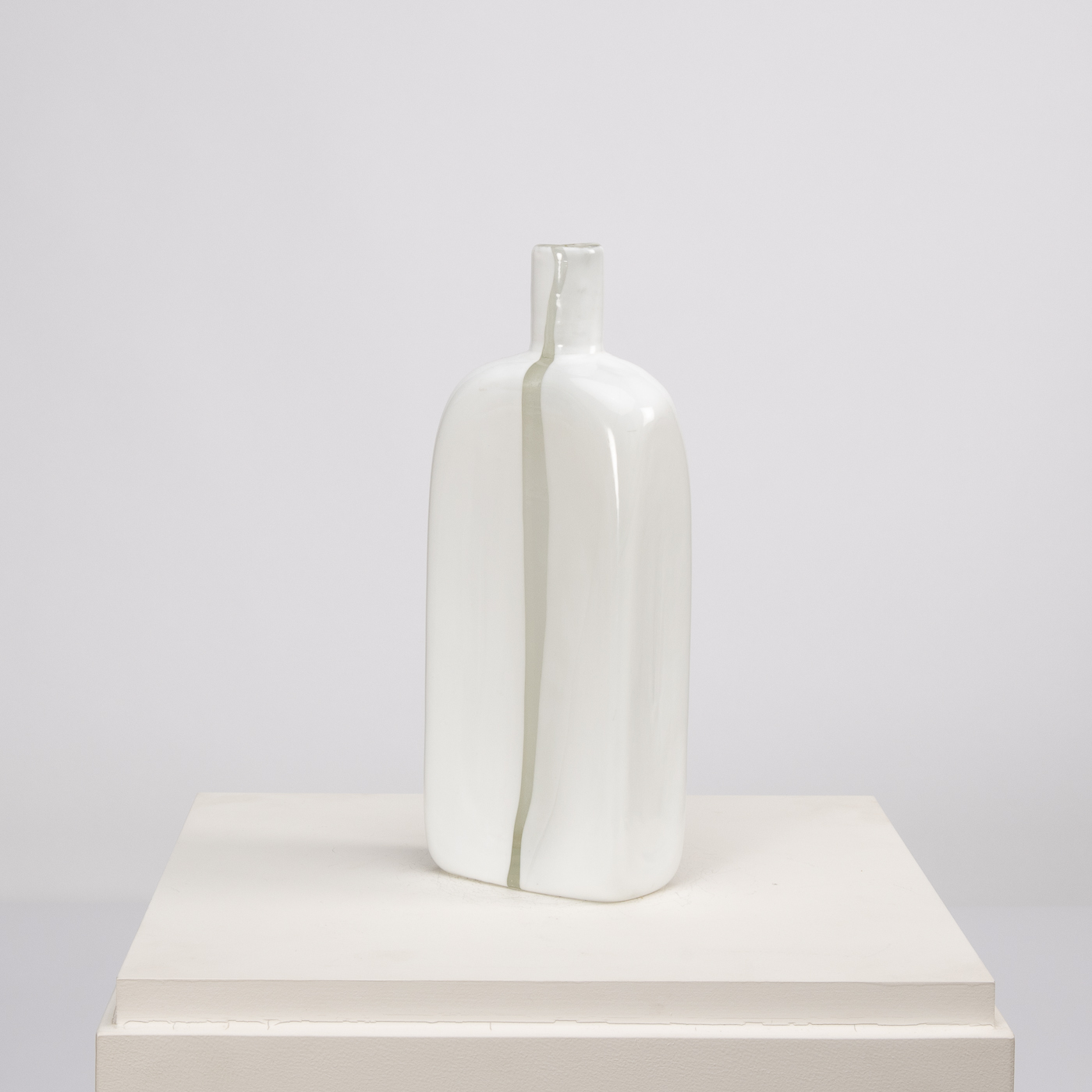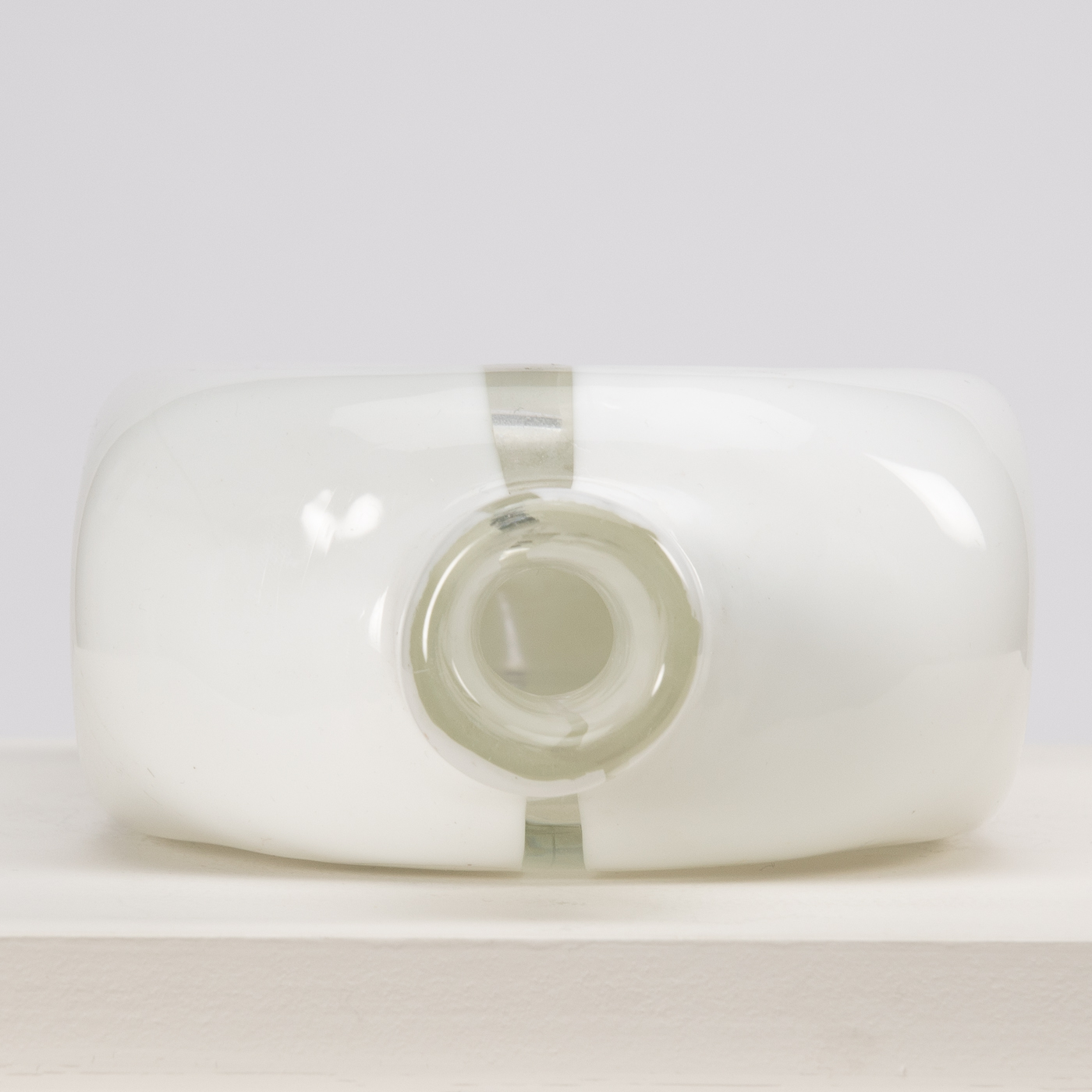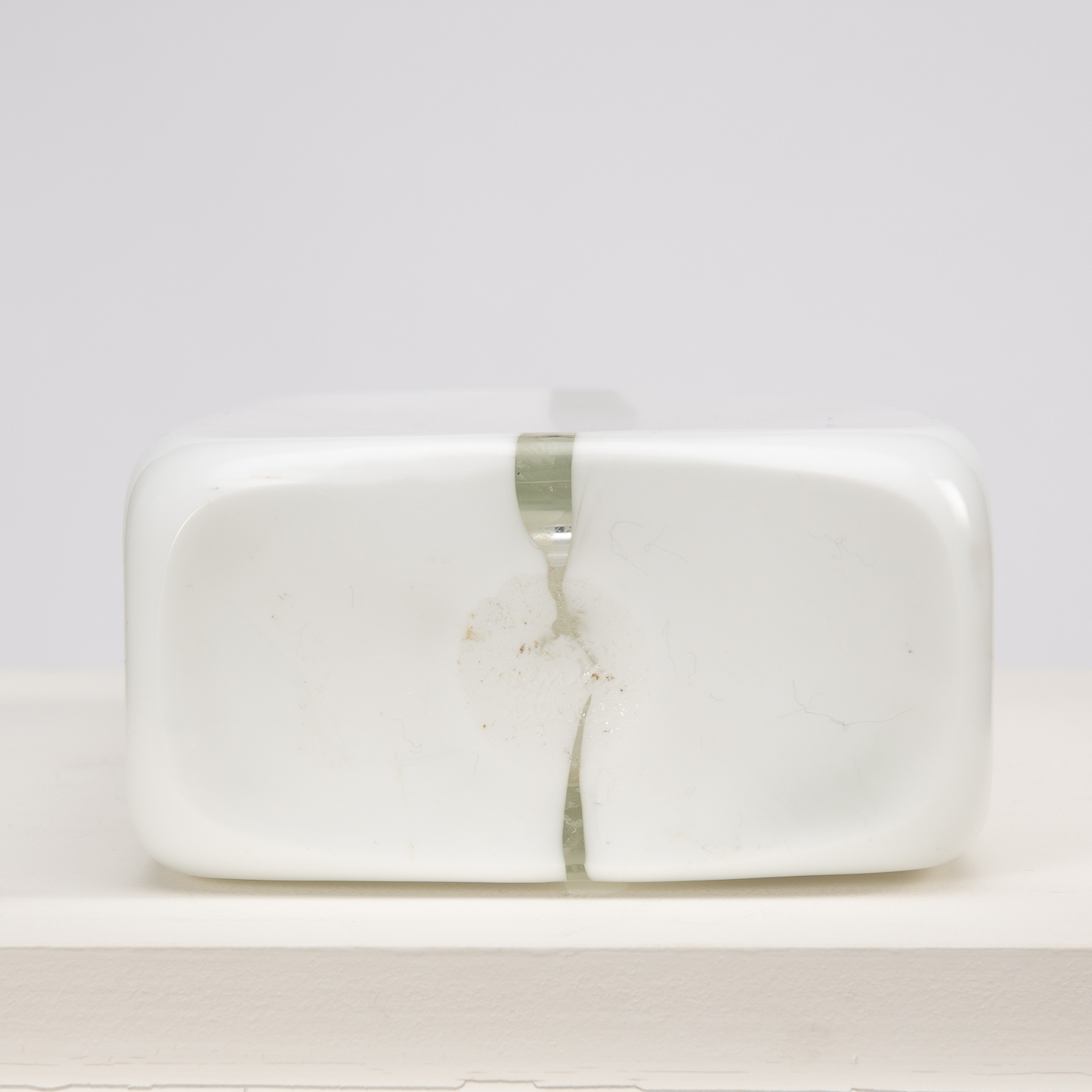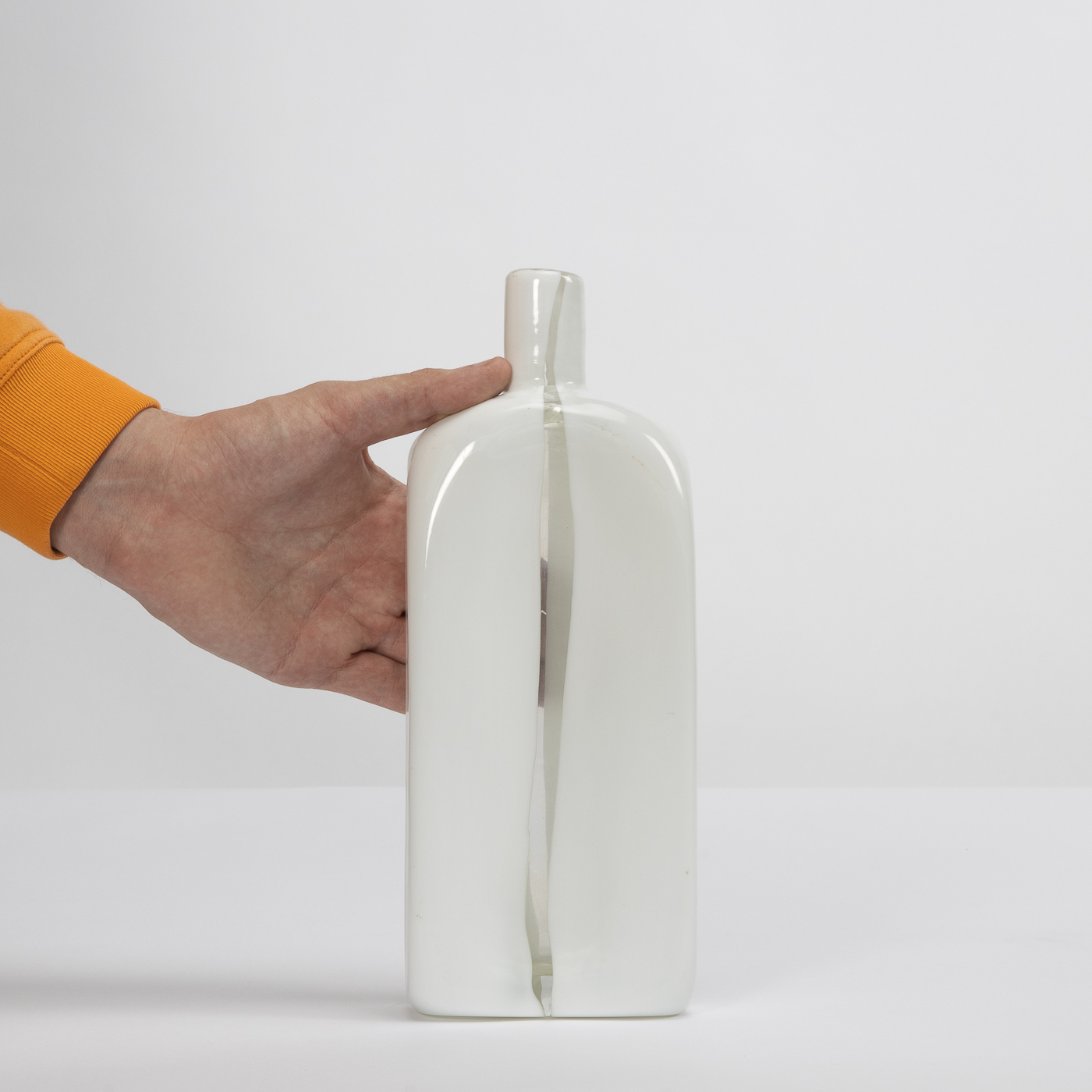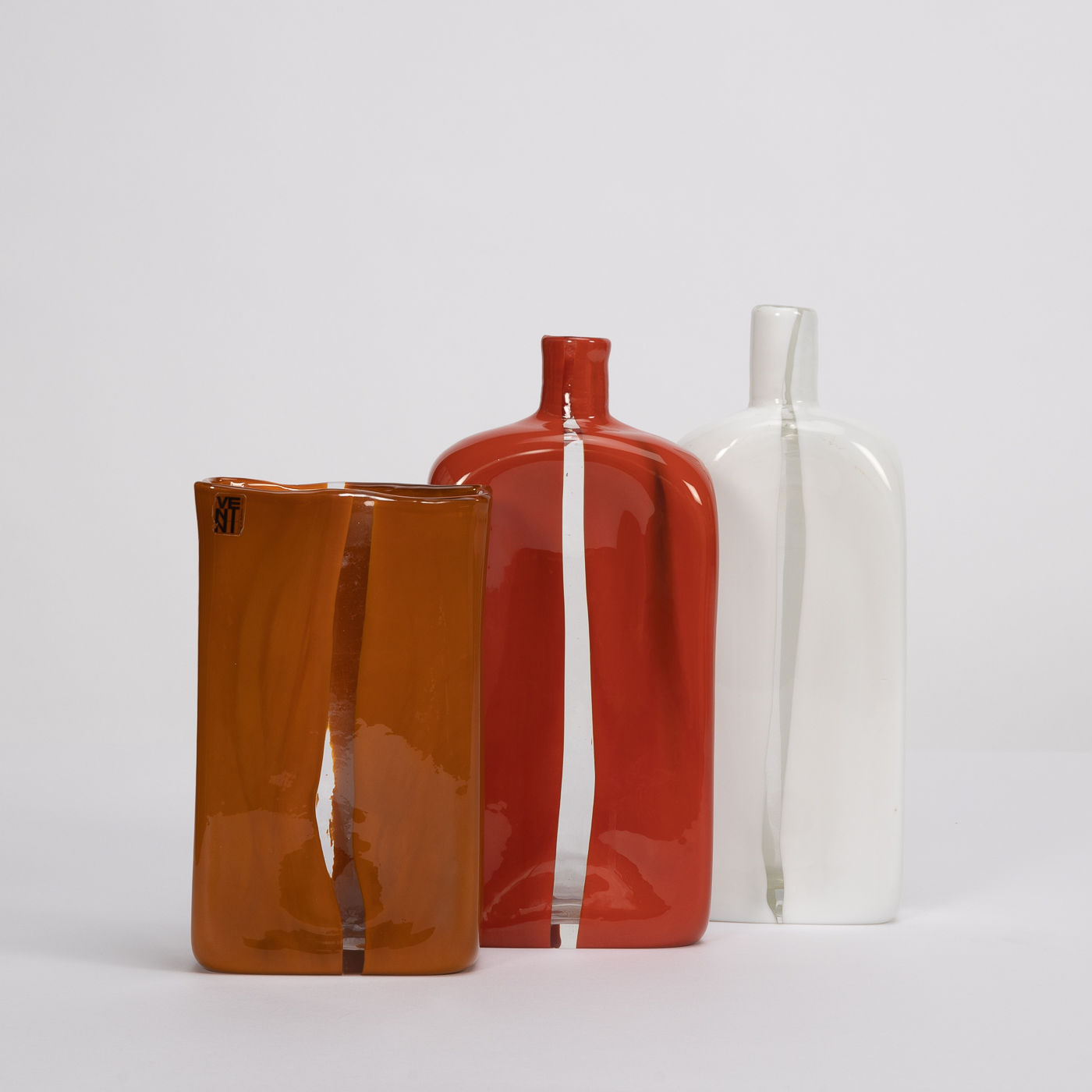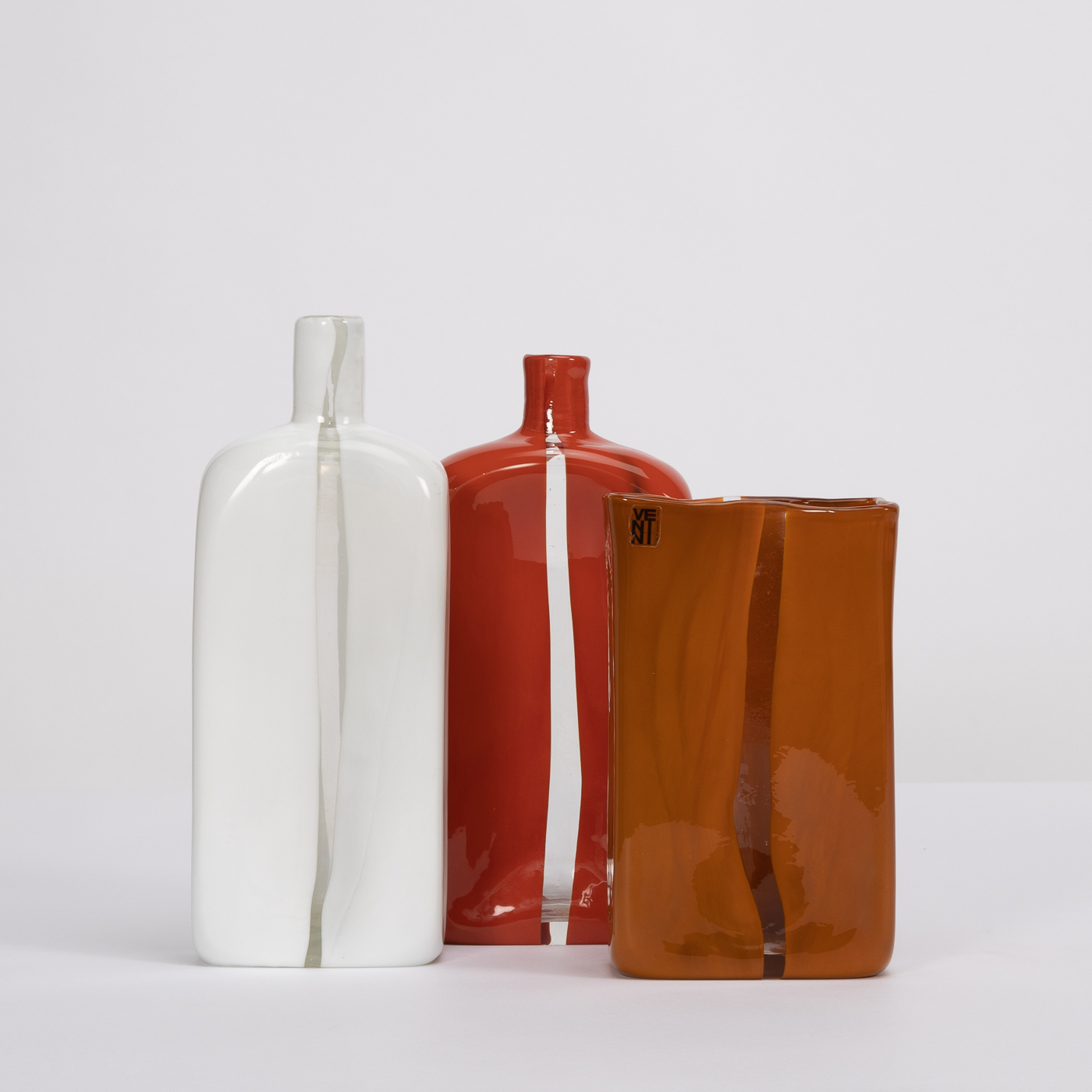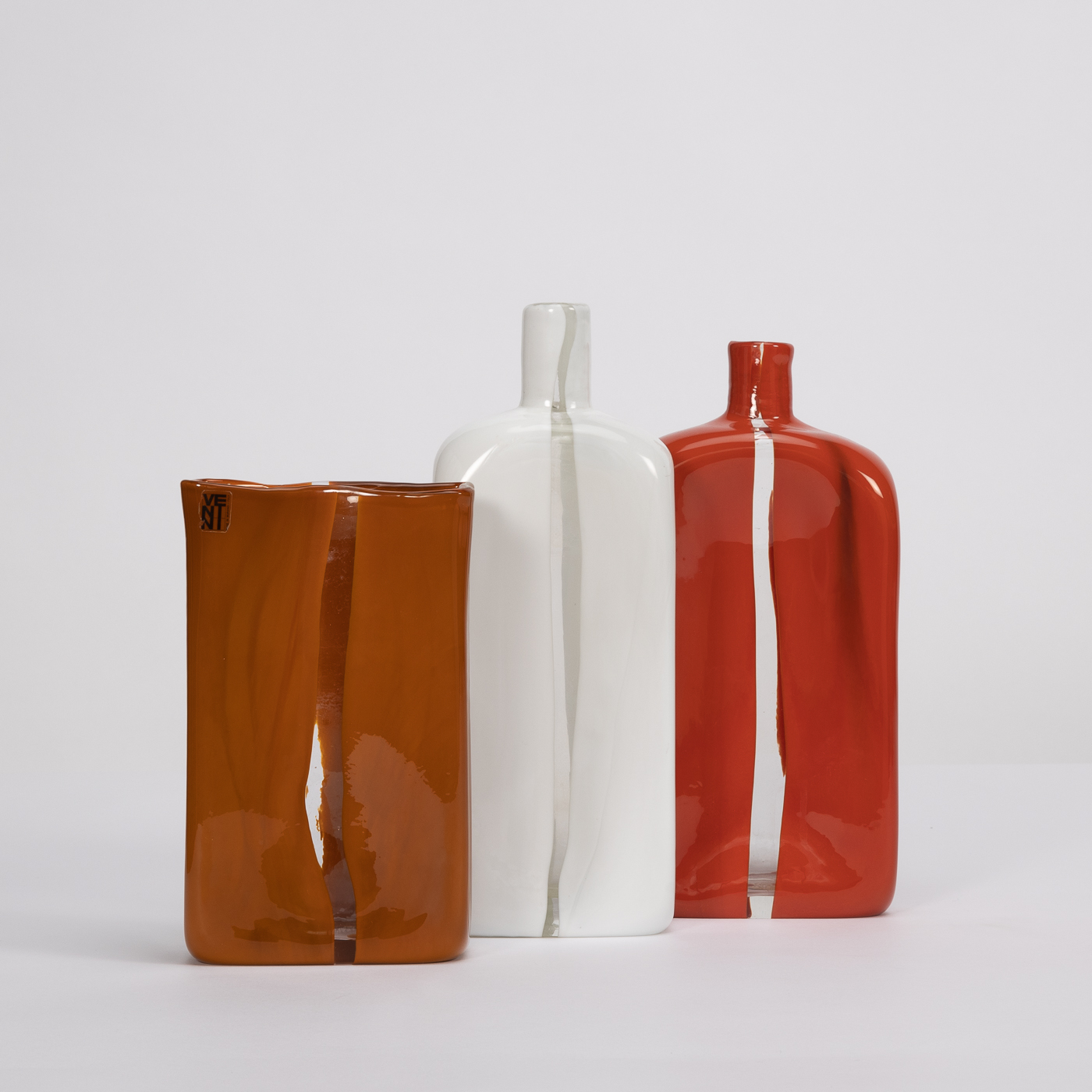 you should know

Designed in 1966, example of the series exhibited at 34th international Art Exhibition in Venice in 1968.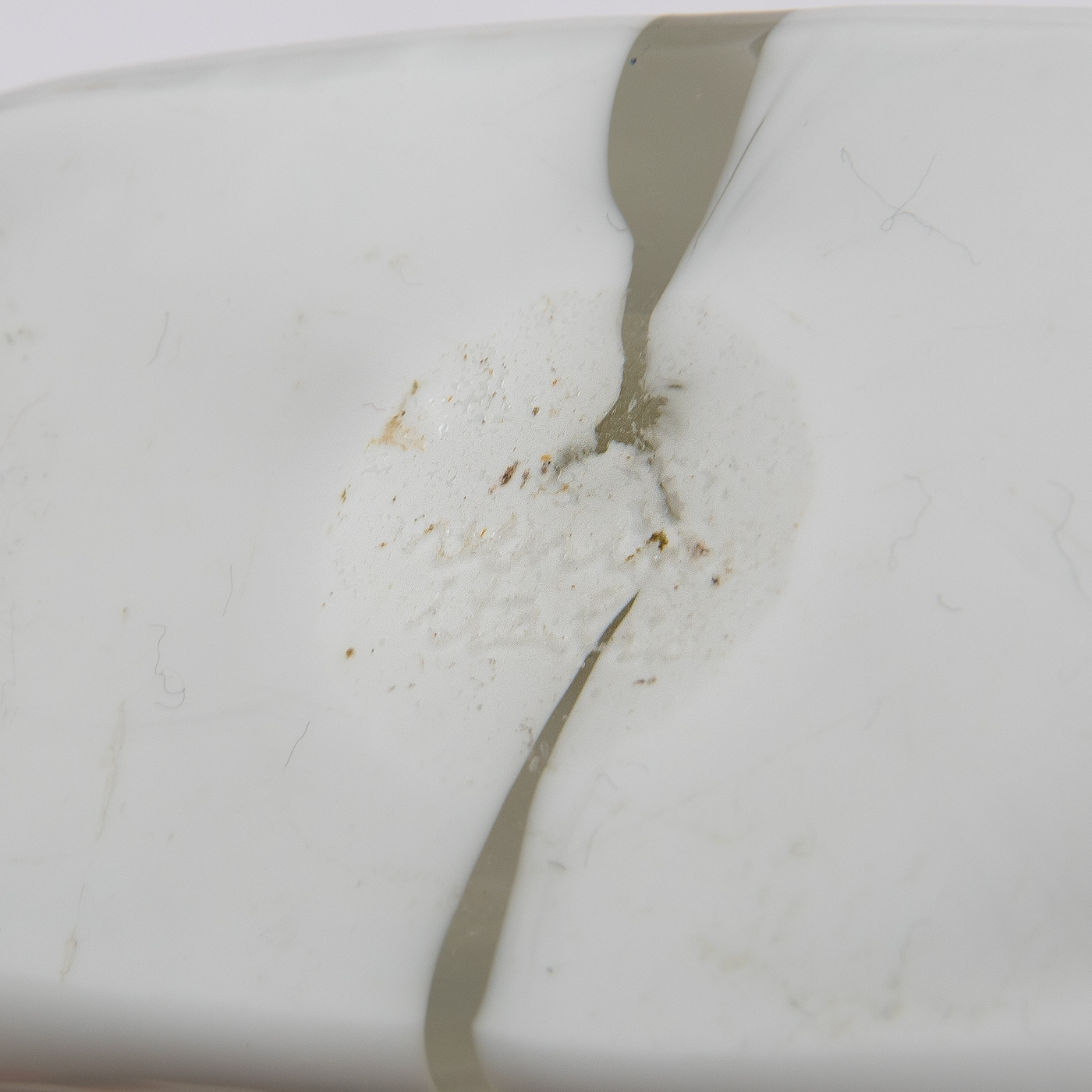 Photos: Ludovic Vandenweghe - unforget Decorative Arts
—
Toni Zuccheri (1936 – 2008)
Toni Zuccheri was born in 1936. He is the son of the painter Luigi Zuccheri, well-known for his illustrations of nature and birds.
Toni graduated from the Academy of Architecture in Venice, where he learned from different great artists including Ignazio Gardella, Franco Albini and Carlo Scarpa.
Around 1961, young Toni joins Venini and gets to know the amazing art of glass making by collaborating with Gio Ponti.
Toni Zuccheri is the instigator of many experiments on glass. He was the first person to mix pasty glass with raw materials such as copper, mineral pigments, murrines and even bronze.
Alongside vase drawing, Toni imagines a bestiary composed of fantastic birds and animals such as a hoopoe, backyard birds like hens, roosters and guinea fowls and also seagulls, gulls and ducks.
Toni Zuccheri's creations occupy an important and established place in Venini's production. Rare and very difficult to make, they were expensive and proudly displayed at international exhibitions or at the Venini showroom in St. Mark's Square in Venice. These objects are between Decorative and Fine Arts pieces.
Toni Zuccheri also collaborated with other houses such as Barovier & Toso, De Majo or Veart.
He then returned to Venini in the course of the 2000s and created a new bestiary and new vases.
Zuccheri died in September 2008.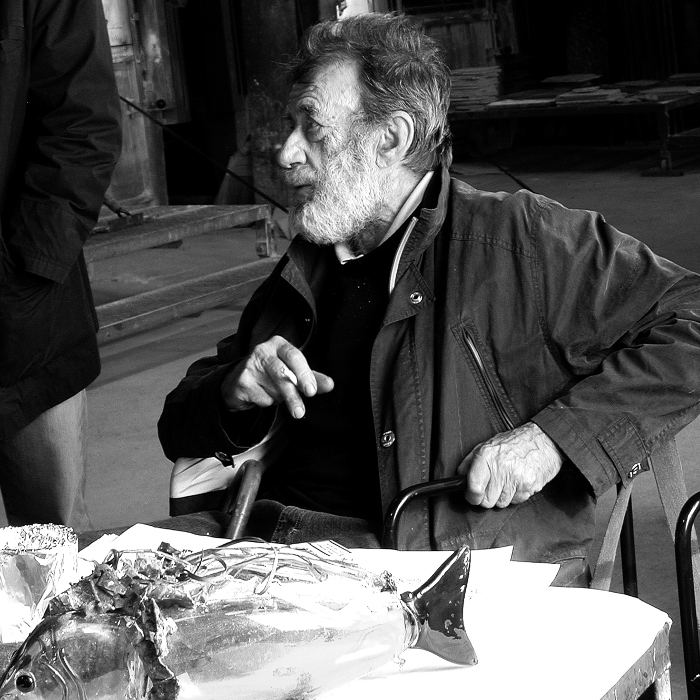 Photo from Venini archives