Chandra Vase, Roberto Caddeo for Barovier e Toso
—

Roberto Caddeo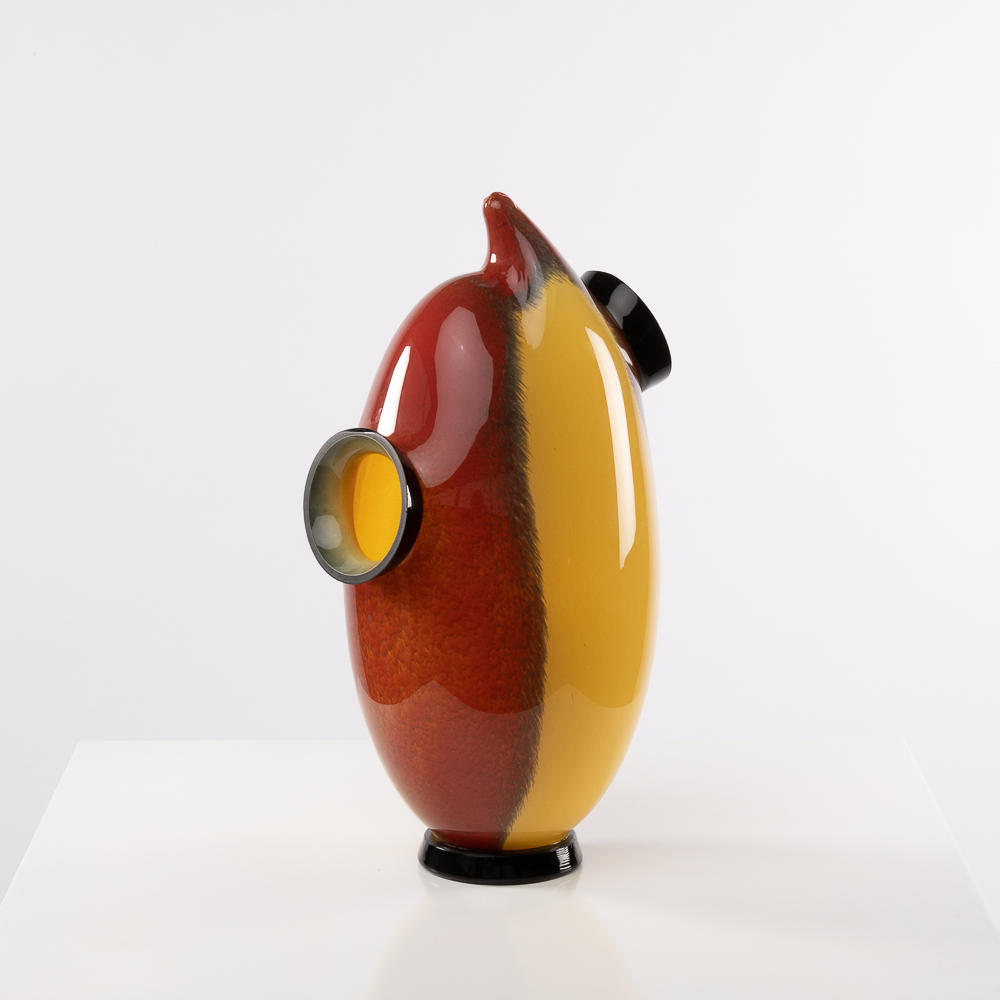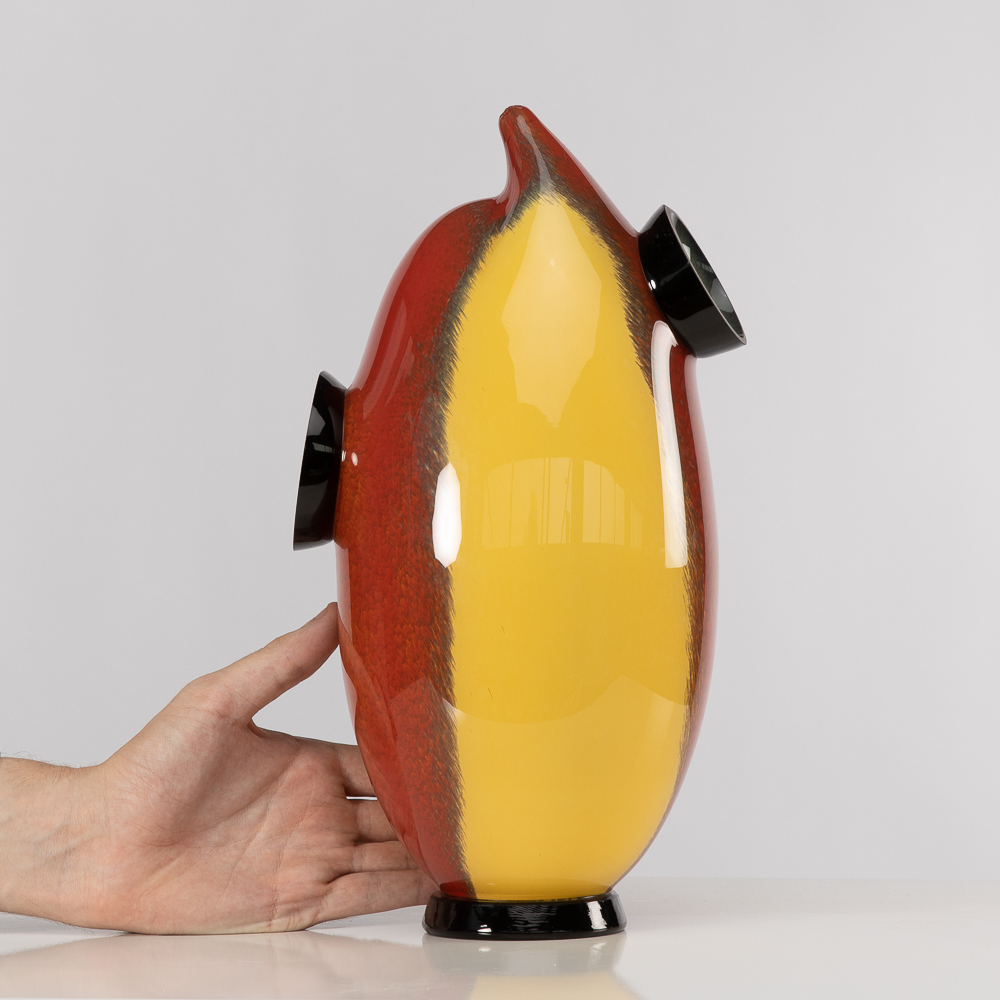 reference UD08_54
Chandra Vase, Roberto Caddeo for Barovier e Toso
unforget says

Somewhere between the vase and the contemporary glass sculpture, we present "Chandra" imagined by Roberto Caddeo for Barovier and Toso in 1995.
Chandra is part of a series of pieces designed by Roberto Caddeo for Barovier which included four "oddities", a green arum-shaped vase with red interior, this Chandra vase, a fish-shaped vase ...
You will find an illustration of the original brochure at the end of this description.
The structure of the vase is made of hand-blown Murano glass. The colors are sulfur yellow and burgundy with two holes drilled on either side of the room. Everything rests on a black glass base.
The vase is signed with the diamond point on three lines "Barovier e Toso Murano"

technical

Designer: Roberto Caddeo
Manufacturer: Barovier e Toso
Dimensions:
H 13 3/4in. - 35cm x L 7 3/4in. - 19,5cm x D 6in. - 15cm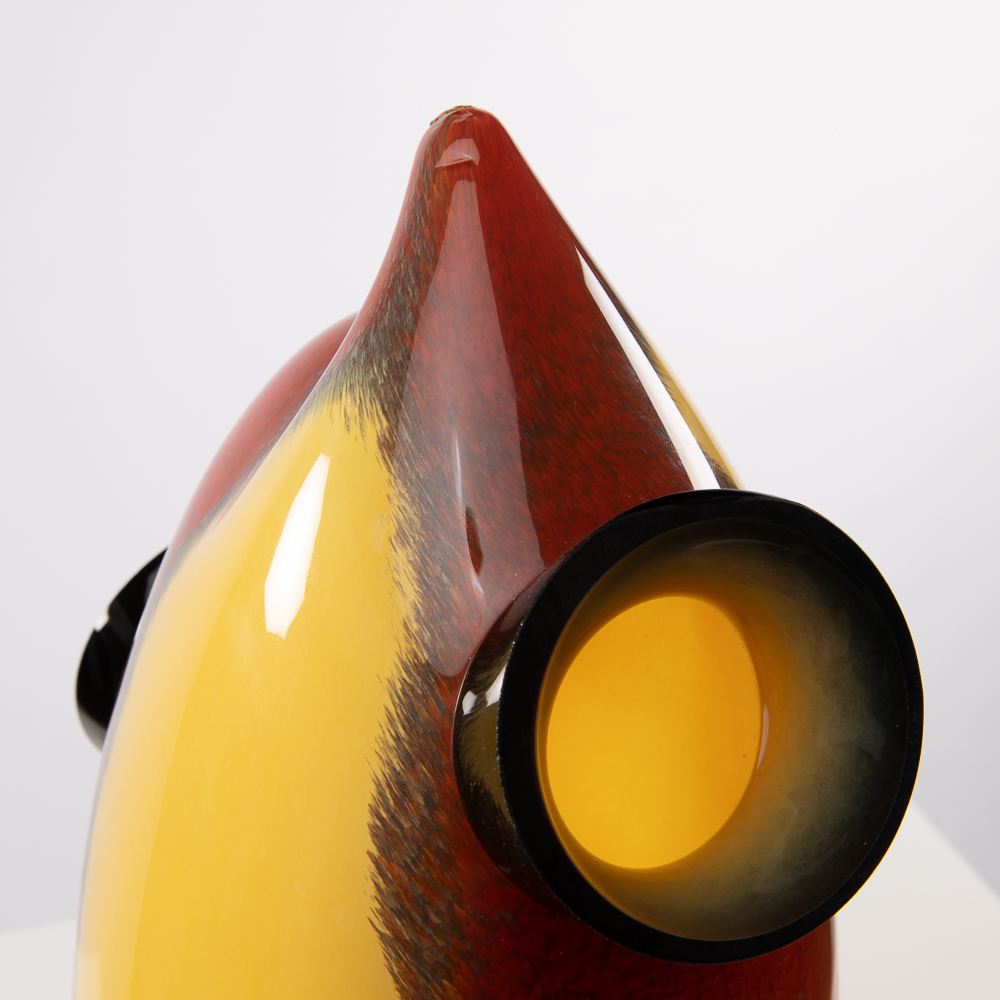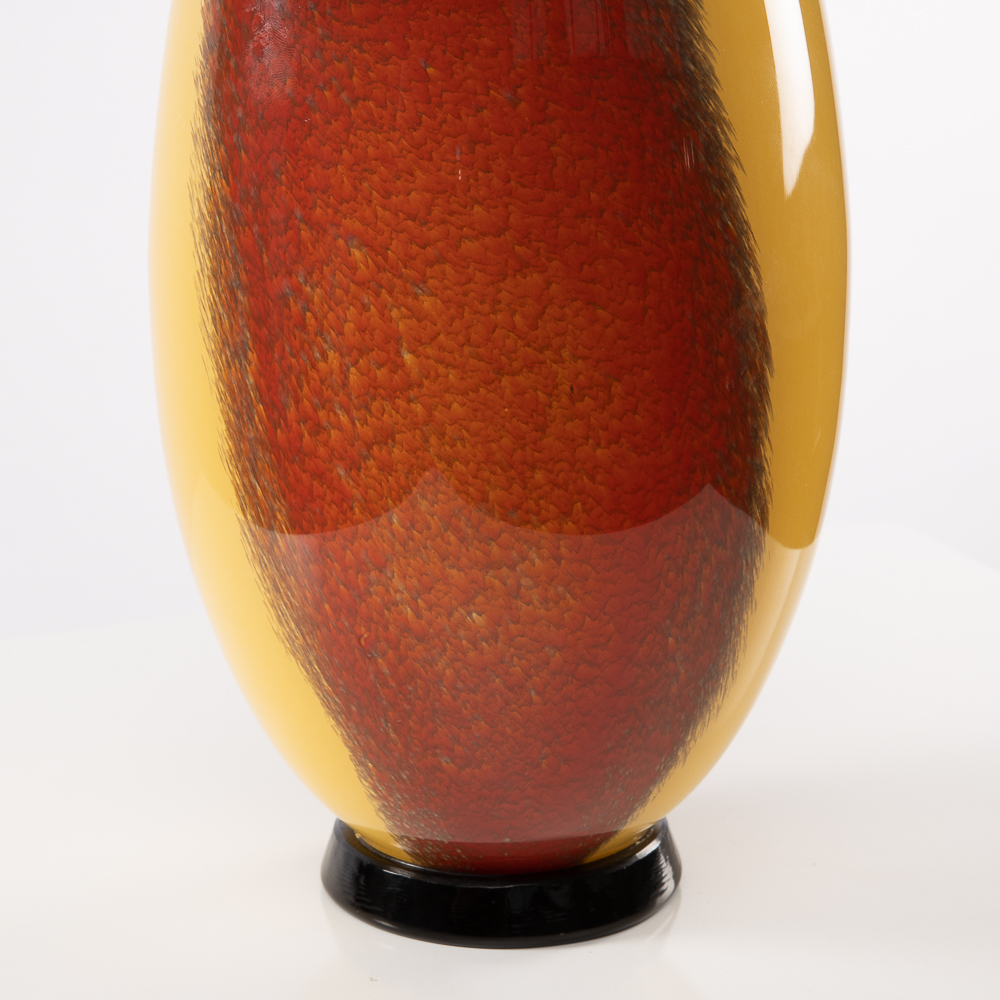 —
Roberto Caddeo
Chandra Vase, Roberto Caddeo for Barovier e Toso
REF UD08_54