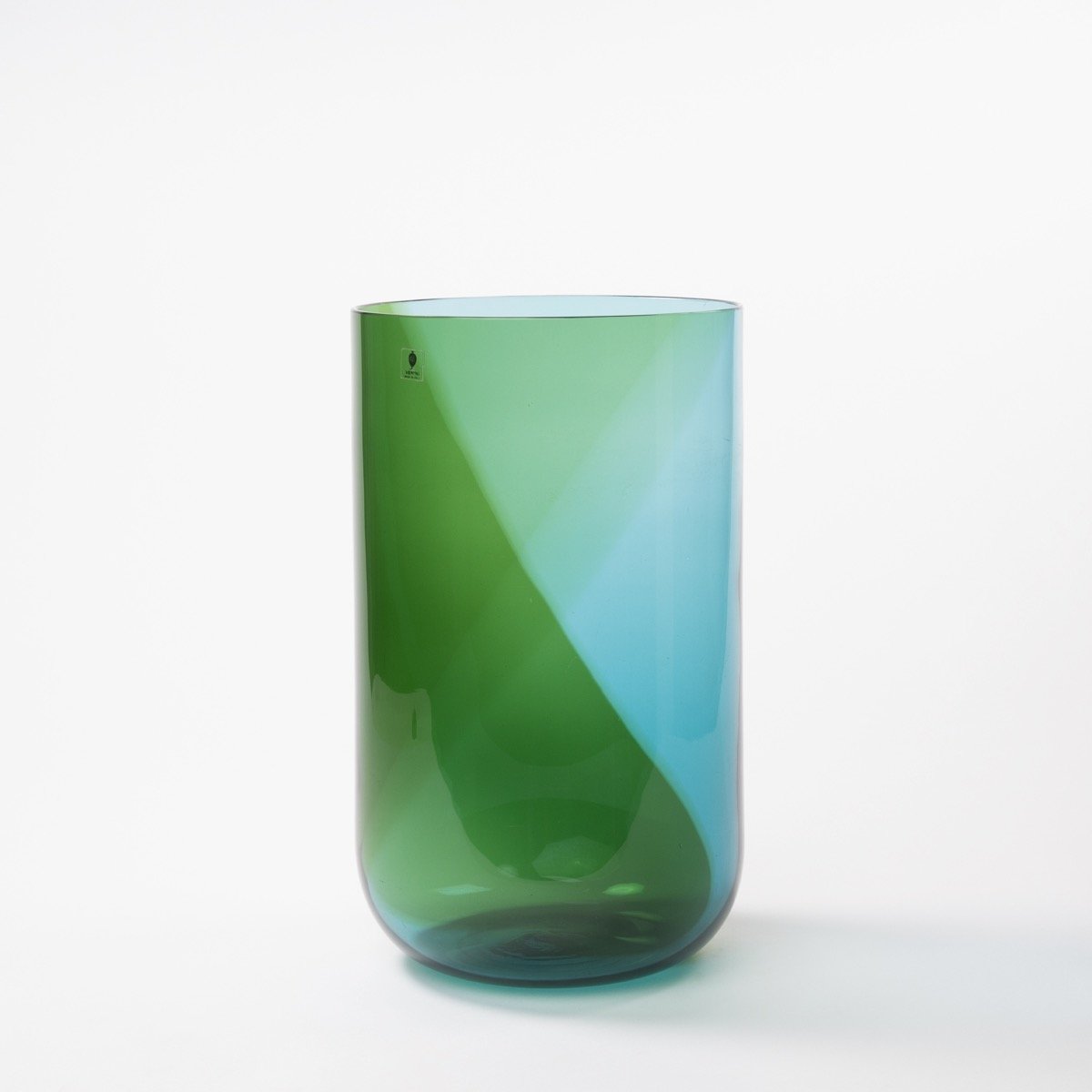 unforget says

Strong blue and green colors for this "Coreani" vase by Tapio Wirkkala.
Impressive huge piece.
Designed in 1966, this example was manufactured in 1981.
technical

Designer : Tapio Wirrkala.
Manufacturer : Venini.
Diameter = 20cms, 8 inch.
Height = 34cms, 13 2/4 inch.
certificates

Signed with diamond point "venini Italia 81 TW" and got an old label "venini made in italy"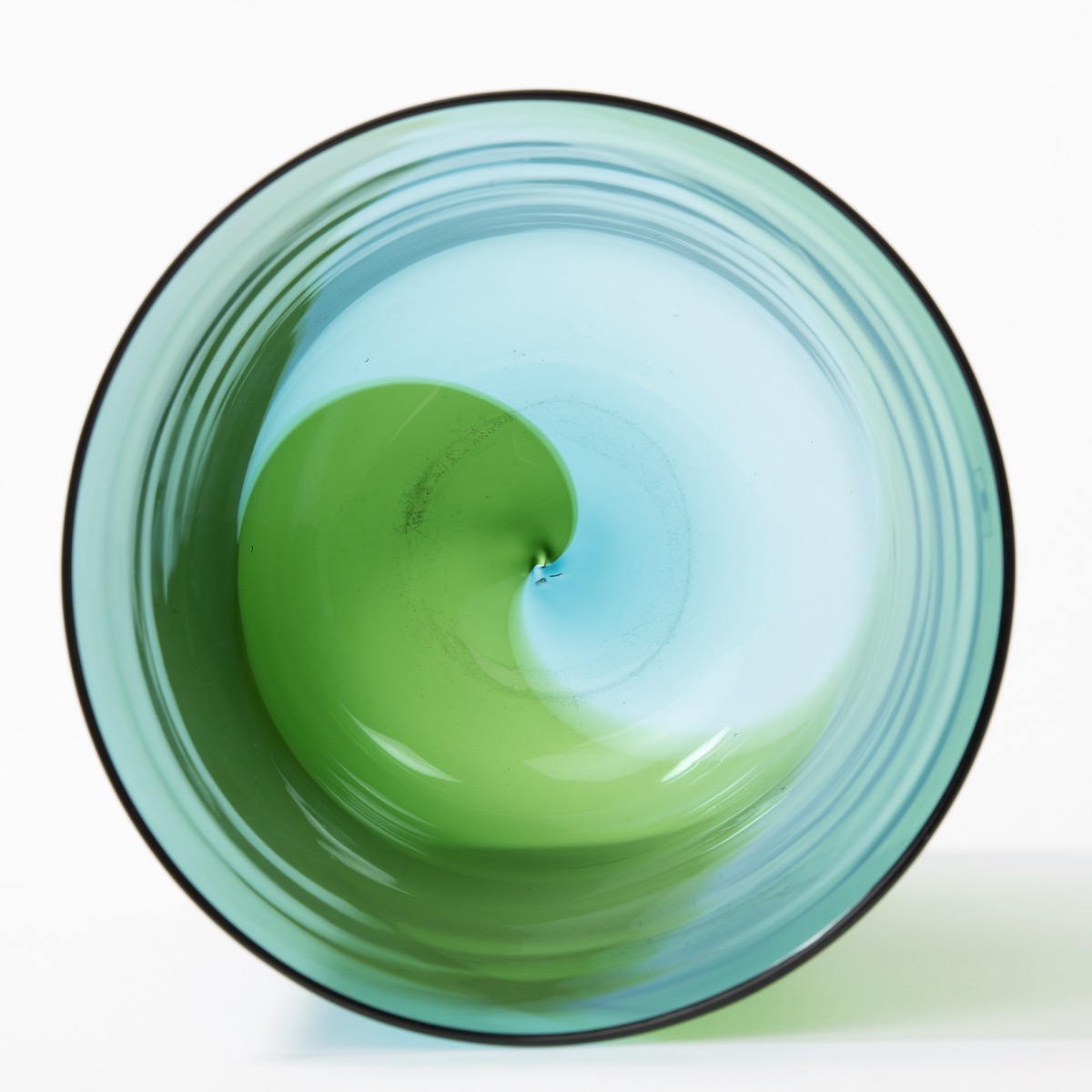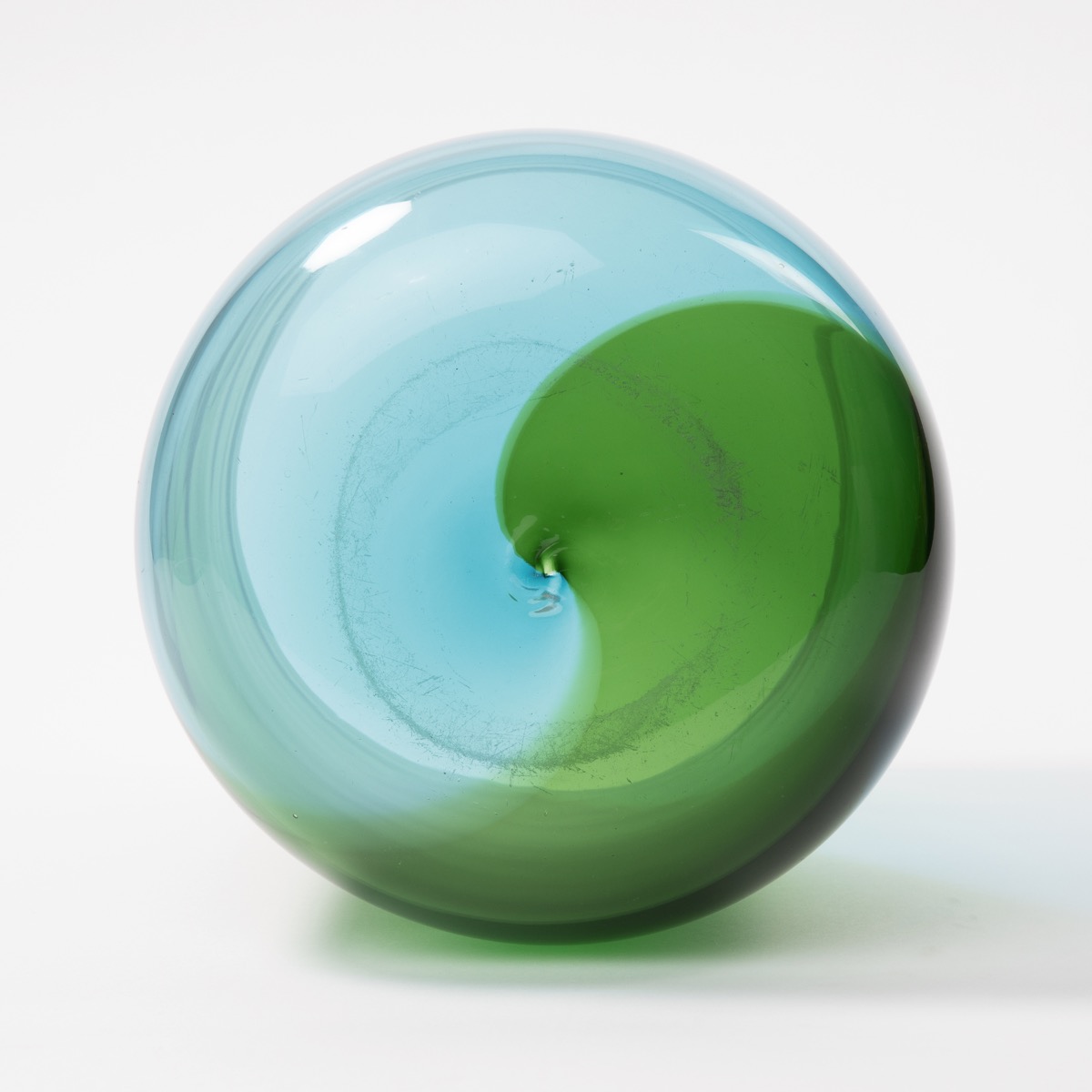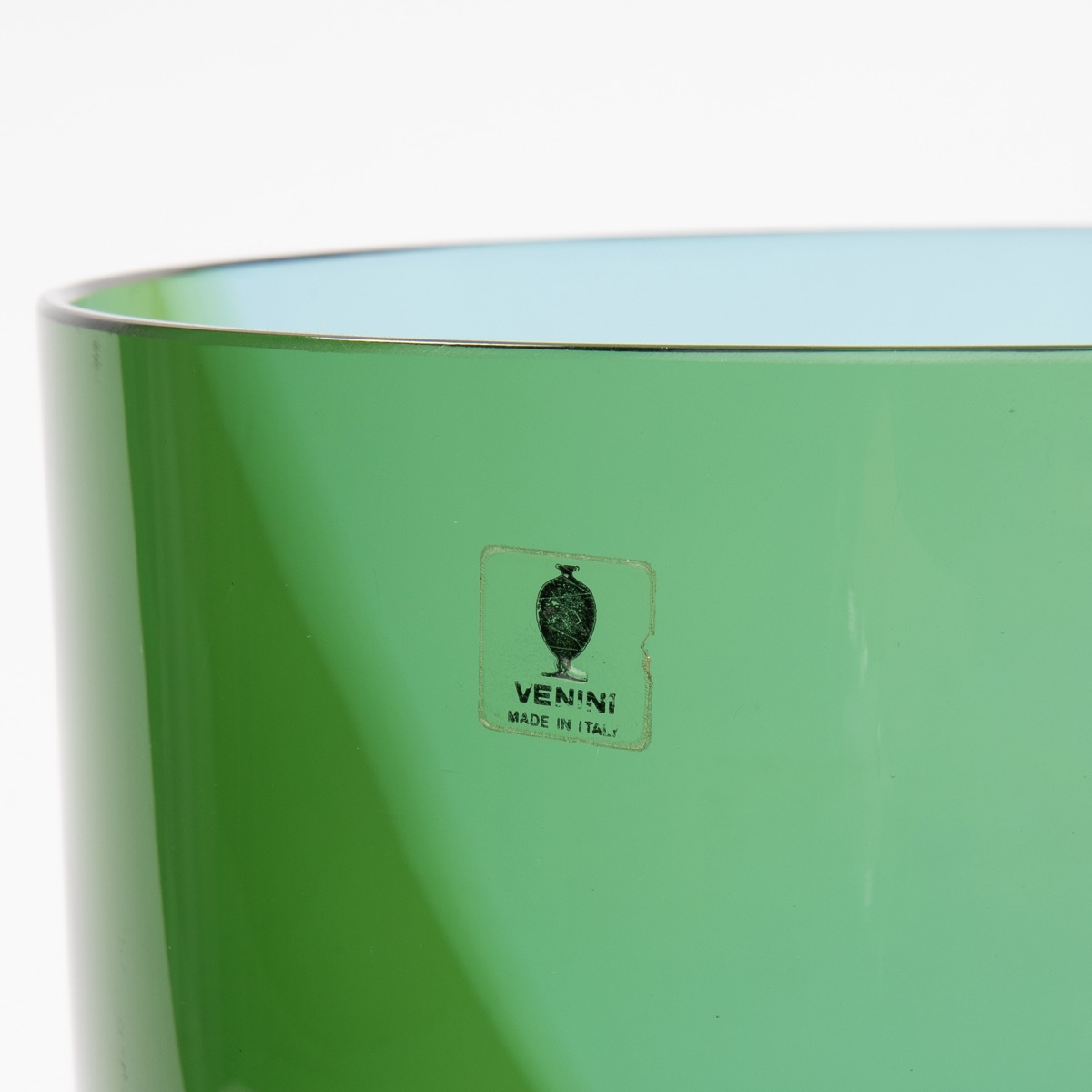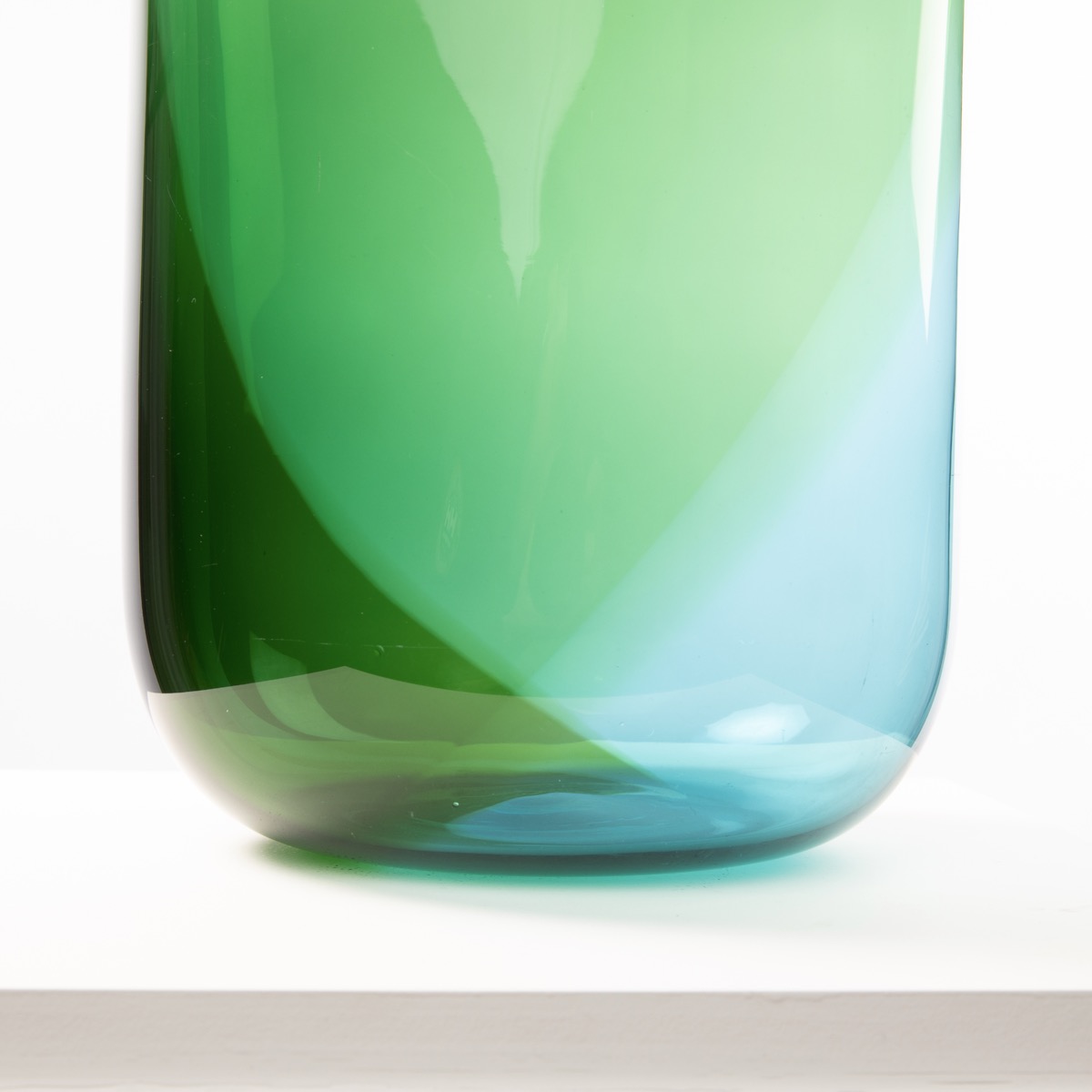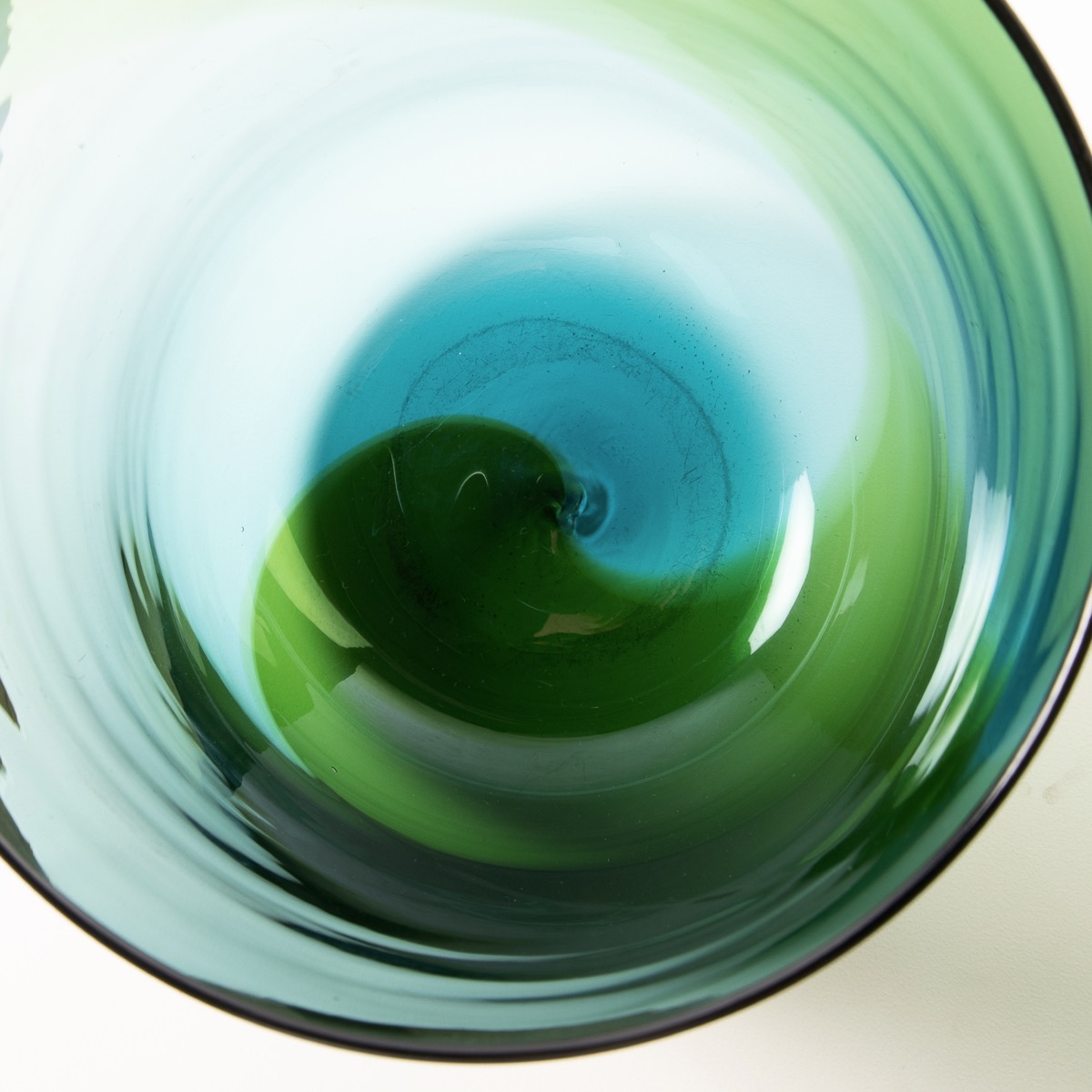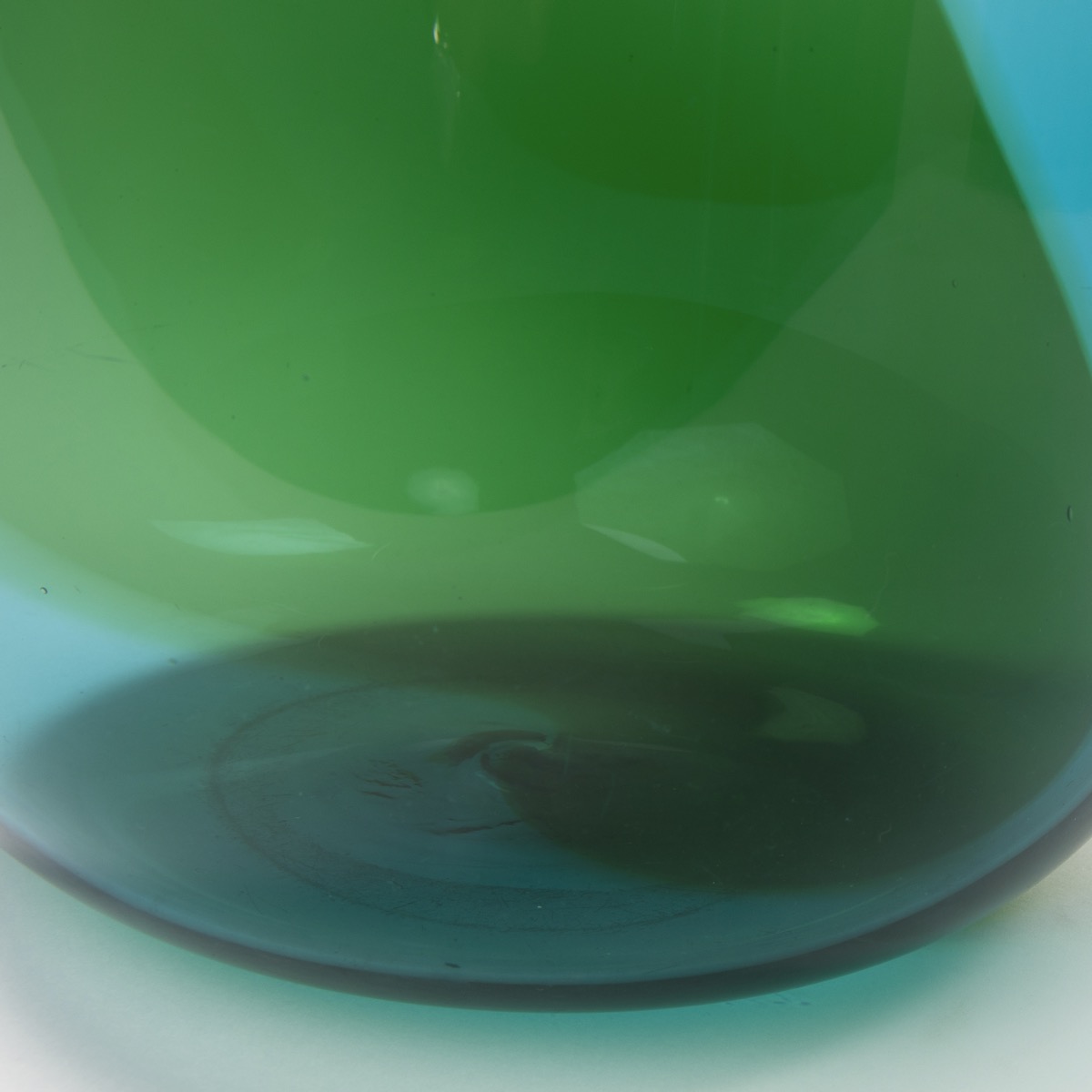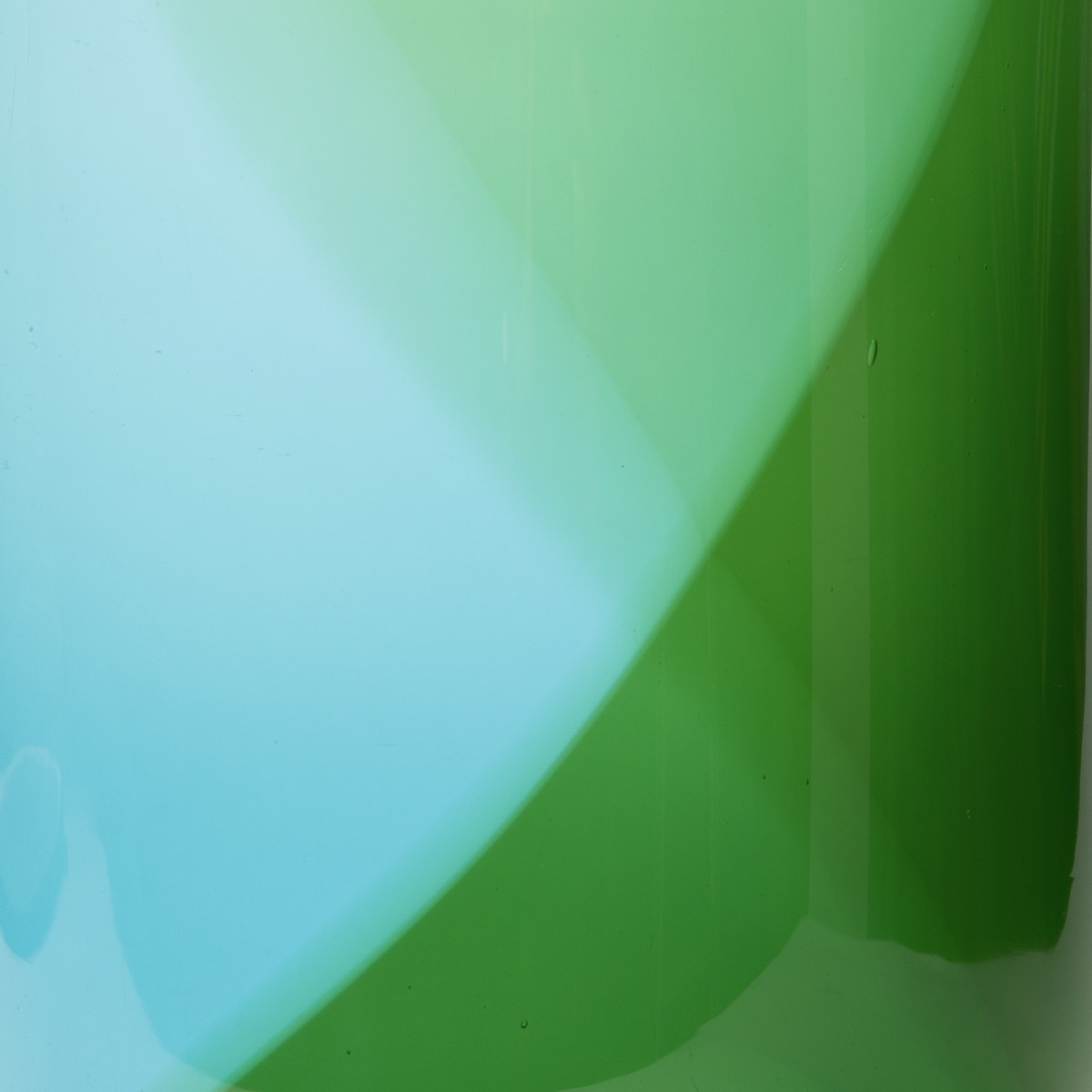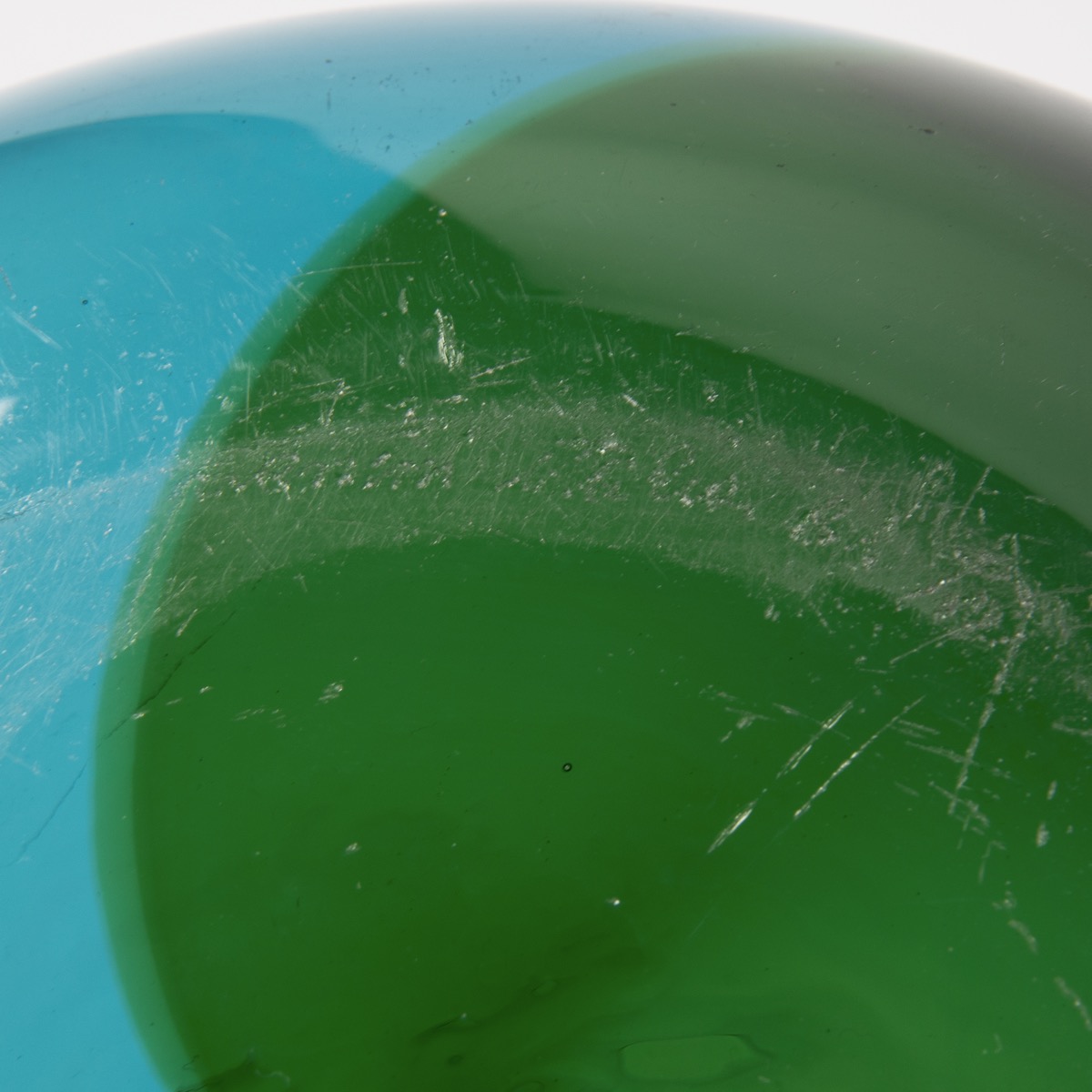 All photos are from Ludovic Vandenweghe for unforget.eu
—
Tapio Wirkkala 1915 – 1985
"All materials have their own, unwritten law,
one should never be violent with a material one is working on,
The designer should aim at being in harmony with the material he chooses."
Tapio Veli Ilmari Wirkkala (1915 – 1985) sculptor and designer was a major figure of mid century Scandinavian Design.
Tapio is well known for his of design of glass (Venini, Iitala), jewelry, cutlery, wood carving and stone carving.
He also designed Finnish banknotes and the bottle for the Vodka of the company "Finlandia".