French midcentury Valet, saddle-stitched synthetic leather.
—

Jacques Adnet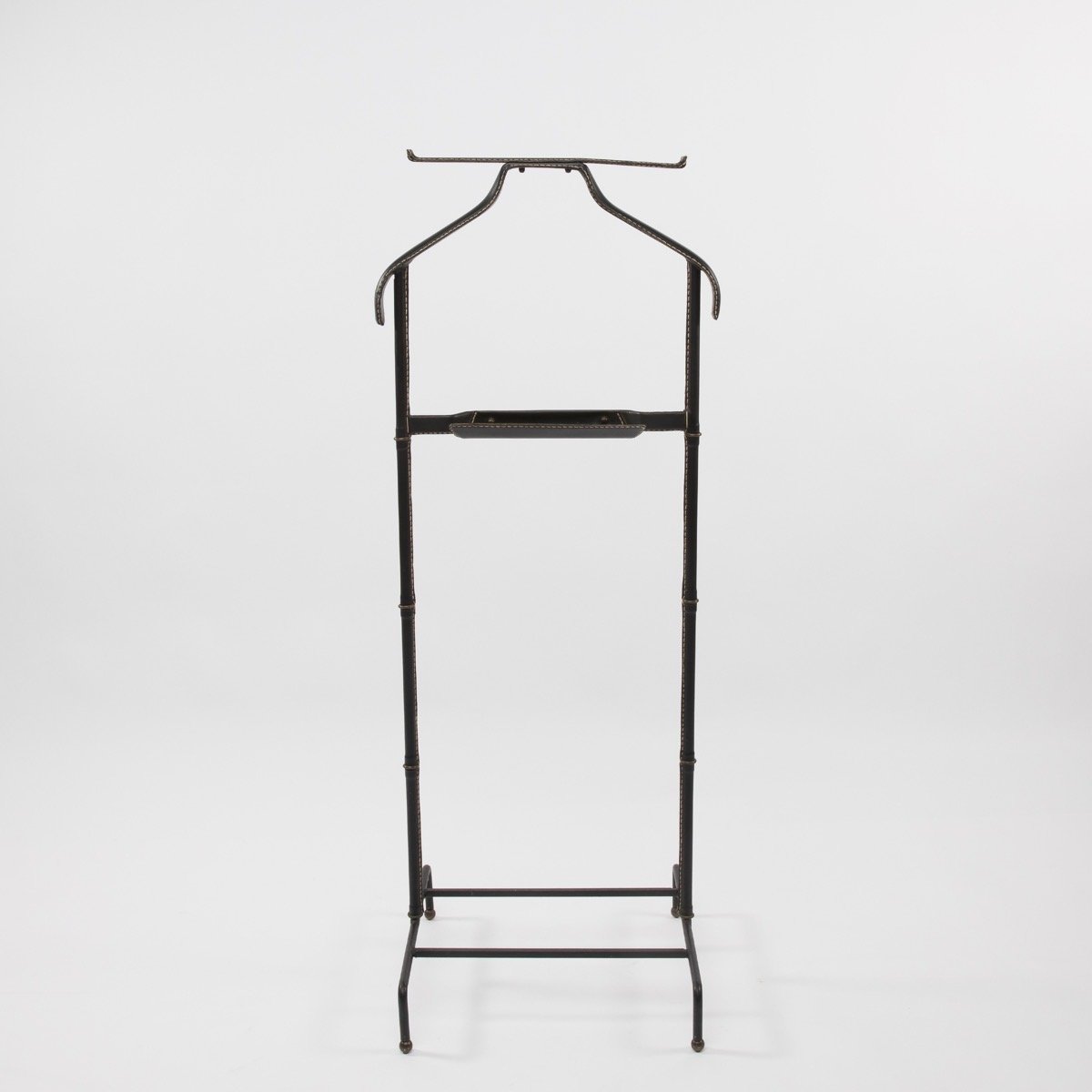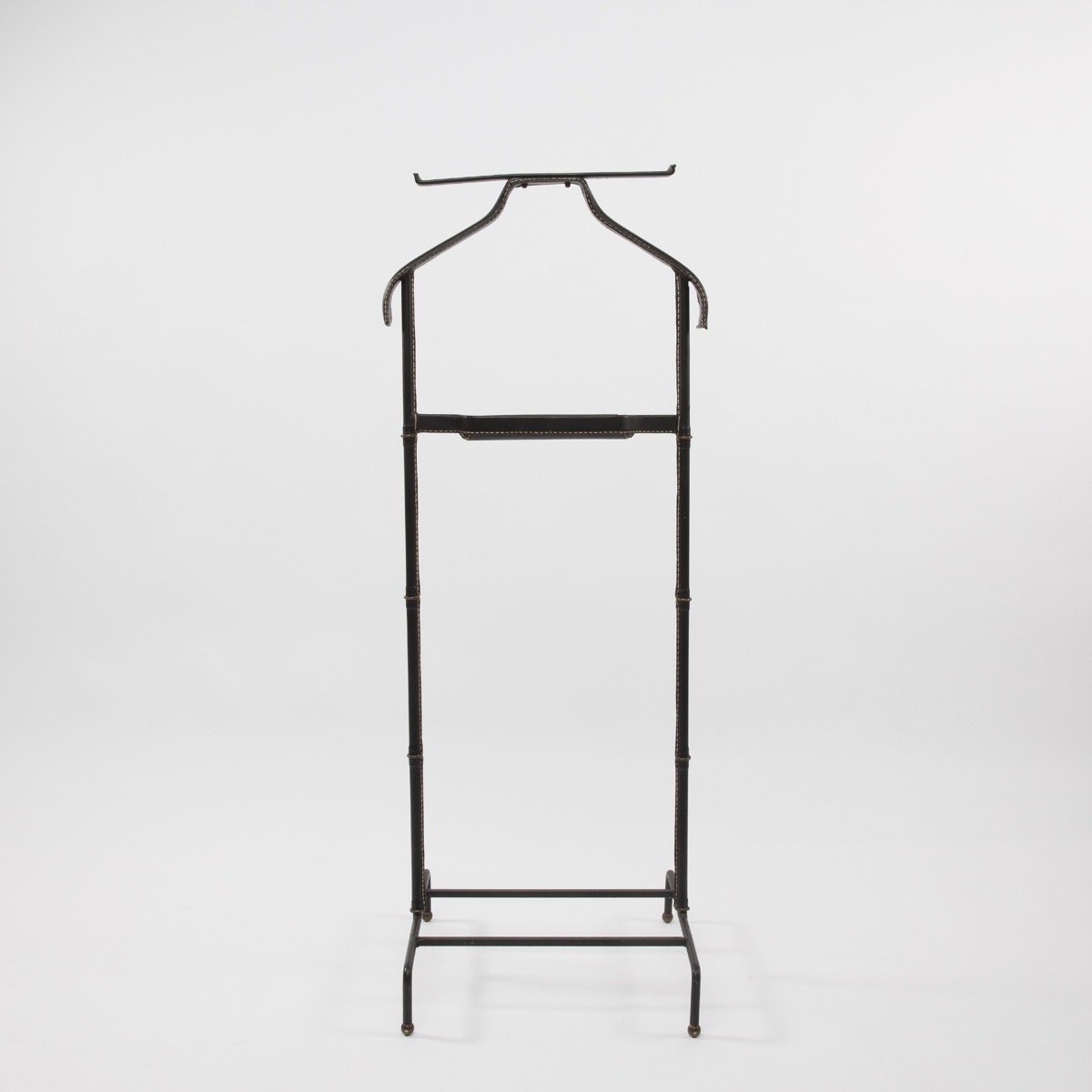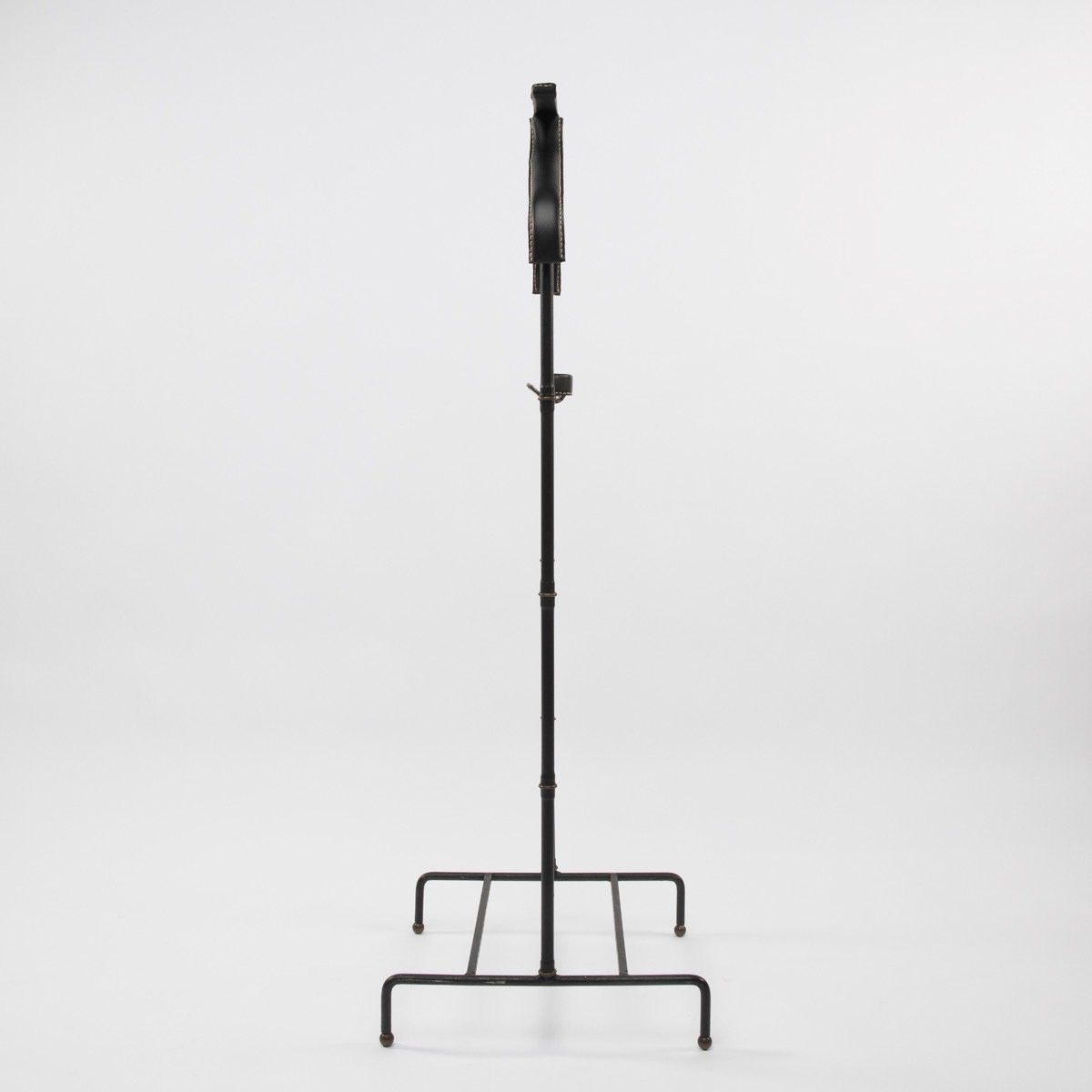 reference UD01_05
A Valet by Jacques Adnet (France)

unforget says

Elegant mute valet in synthetic leather designed by Jacques Adnet and manufactured by the Compagnie des Arts Français.
Jacques Adnet used real leather or synthetic leather, depending on the period and the objects to be covered.
This is synthetic leather completely in its original unrestored condition. All the synthetic leather elements are fitted with white saddle stitching. Typical combination of the work of Jacques Adnet.
The piece of furniture is equipped with a hanger for hanging a shirt or a suit jacket, a ruler for the pants and a small pocket for accessories.
The two crossbars joining the feet are provided for placing shoes on.
The fairly compact dimensions will allow you to put the piece of furniture easily, in a bedroom, a dressing room, an entrance hall or a bathroom.
This piece can probably be dated around 1950, 1960.
technical

Designer : Jacques Adnet
Manufacturer : Compagnie Des Arts Français
Place of origin : France
H 45 1/4 in. x W 15 3/4 in. x D 15 3/4 in.
H 115 cm x W 40 cm x D 40 cm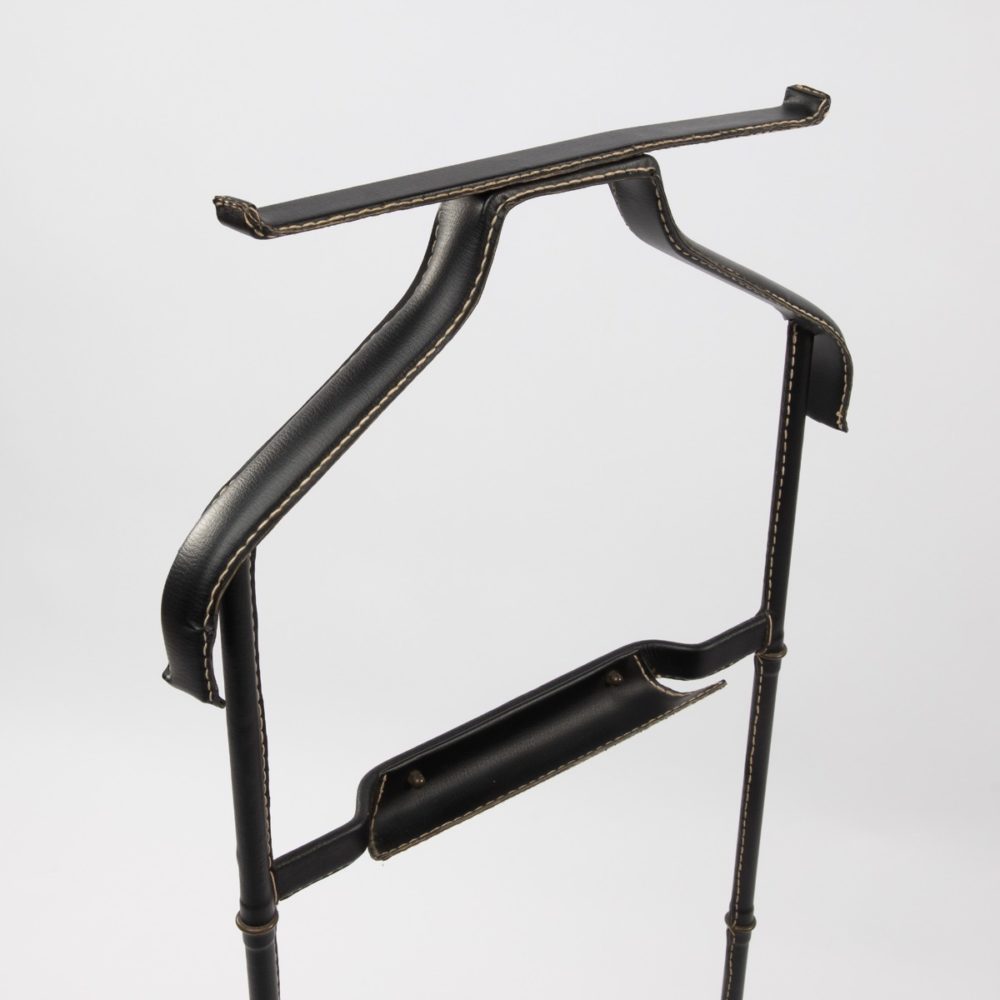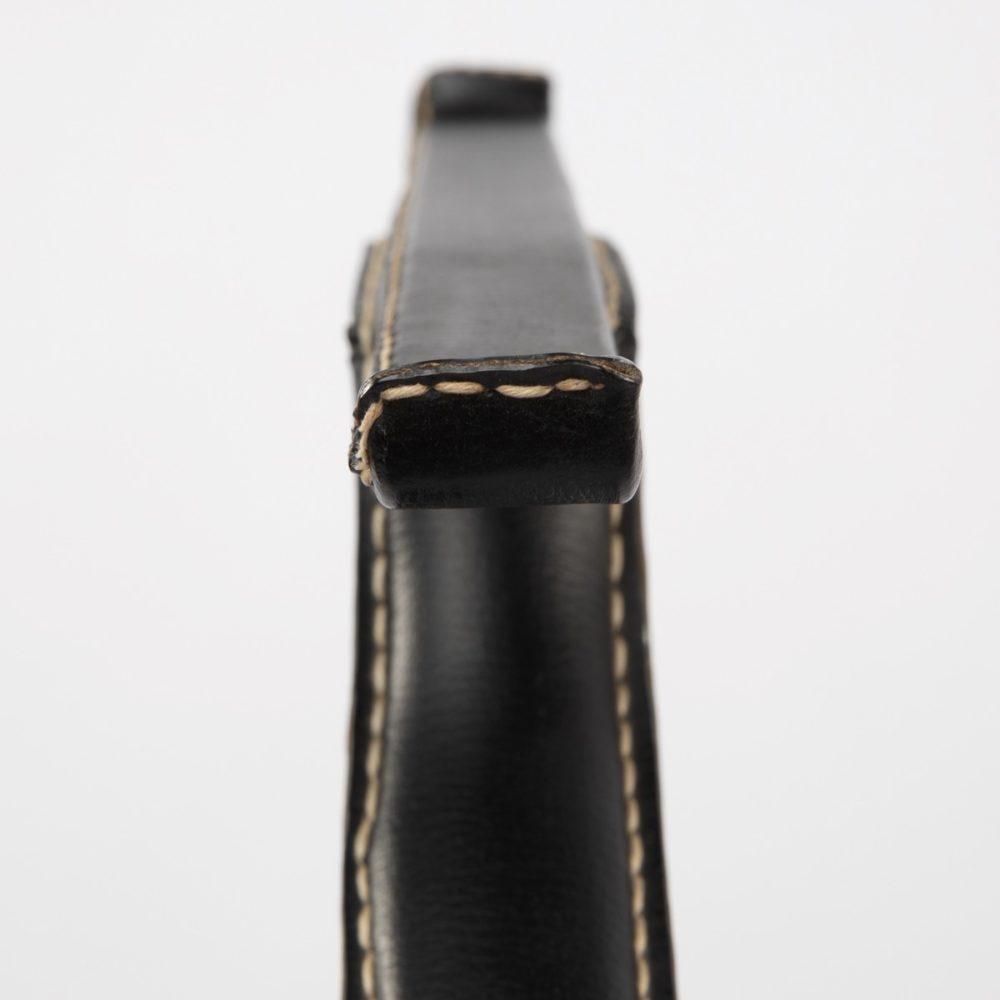 —
Jacques Adnet
French midcentury Valet, saddle-stitched synthetic leather.
REF UD01_05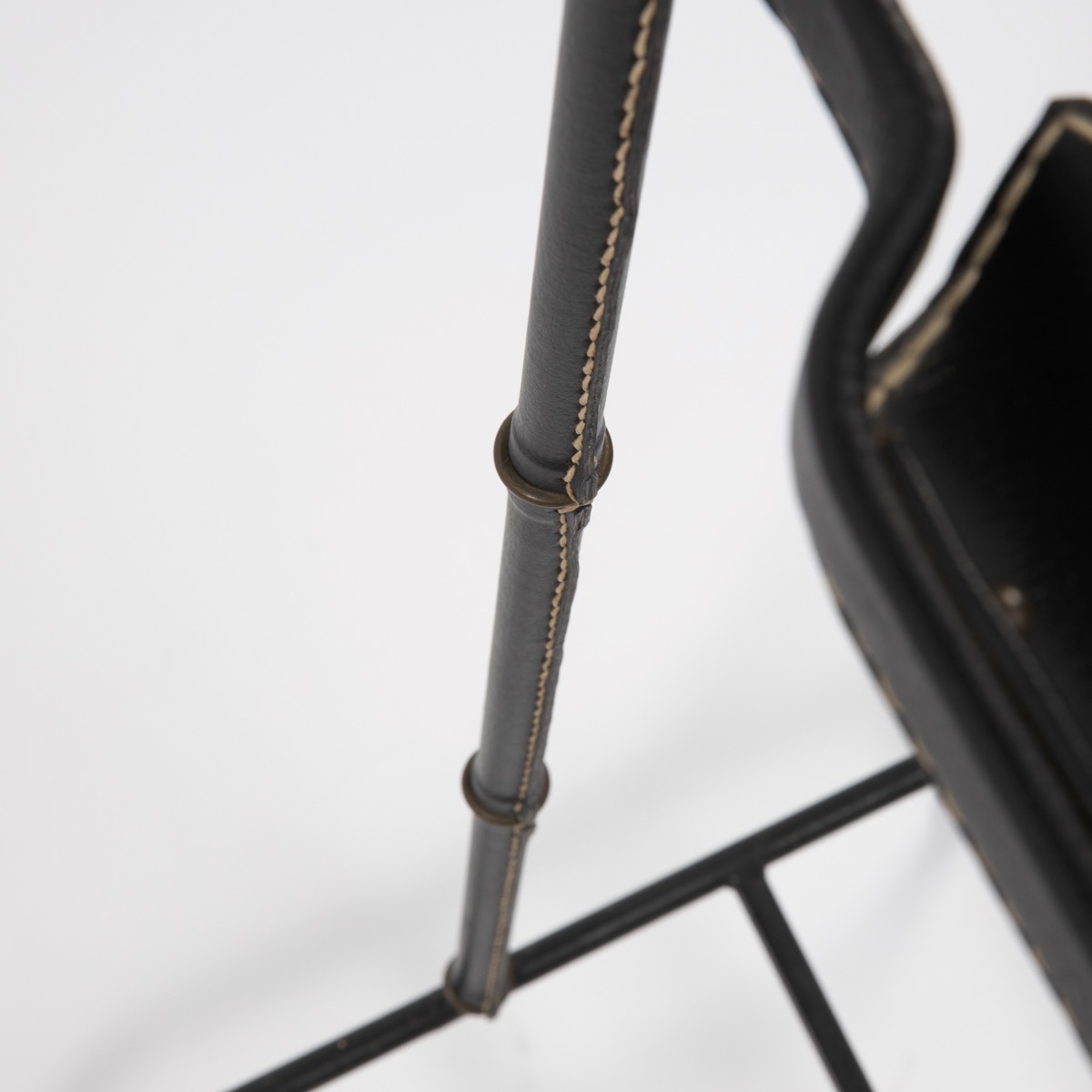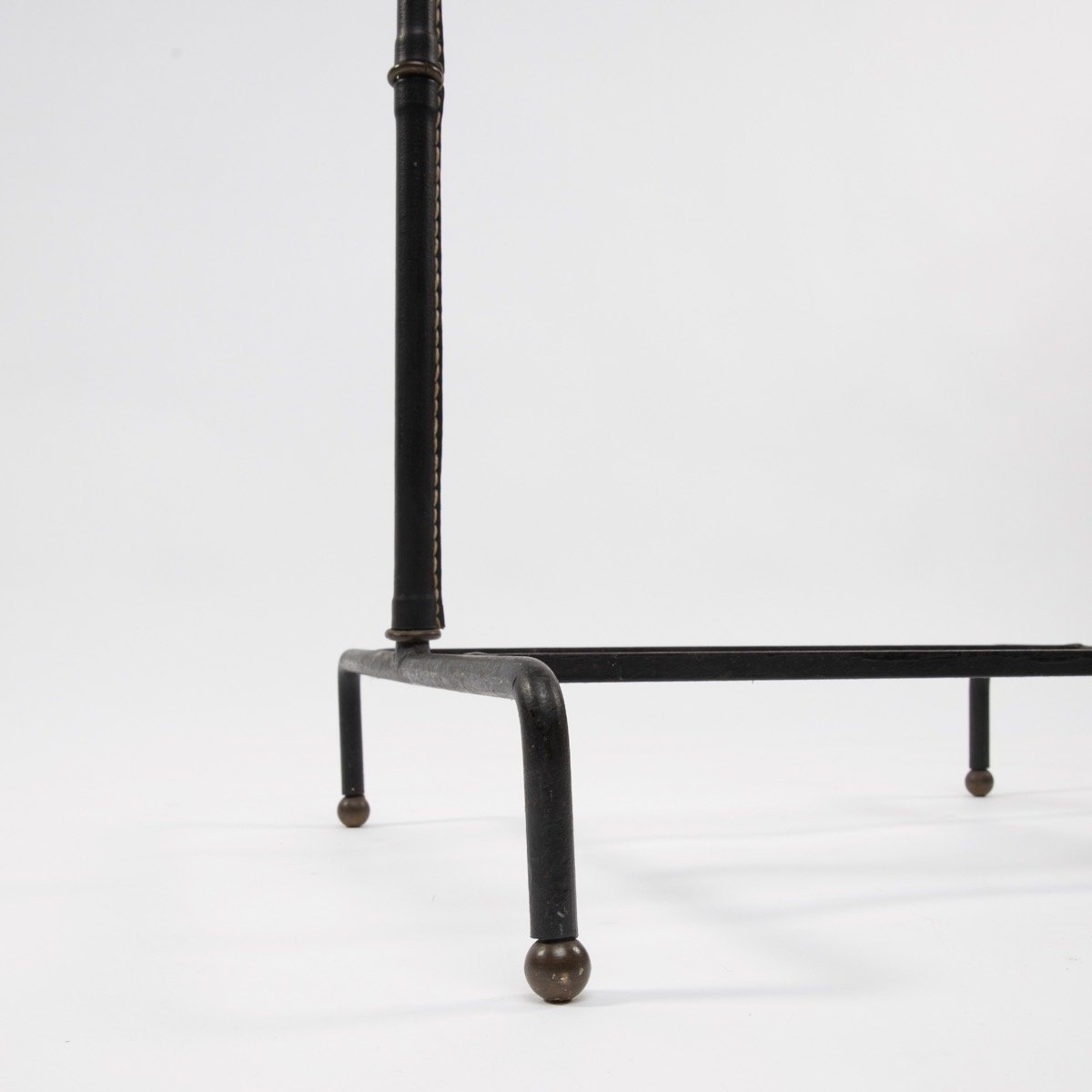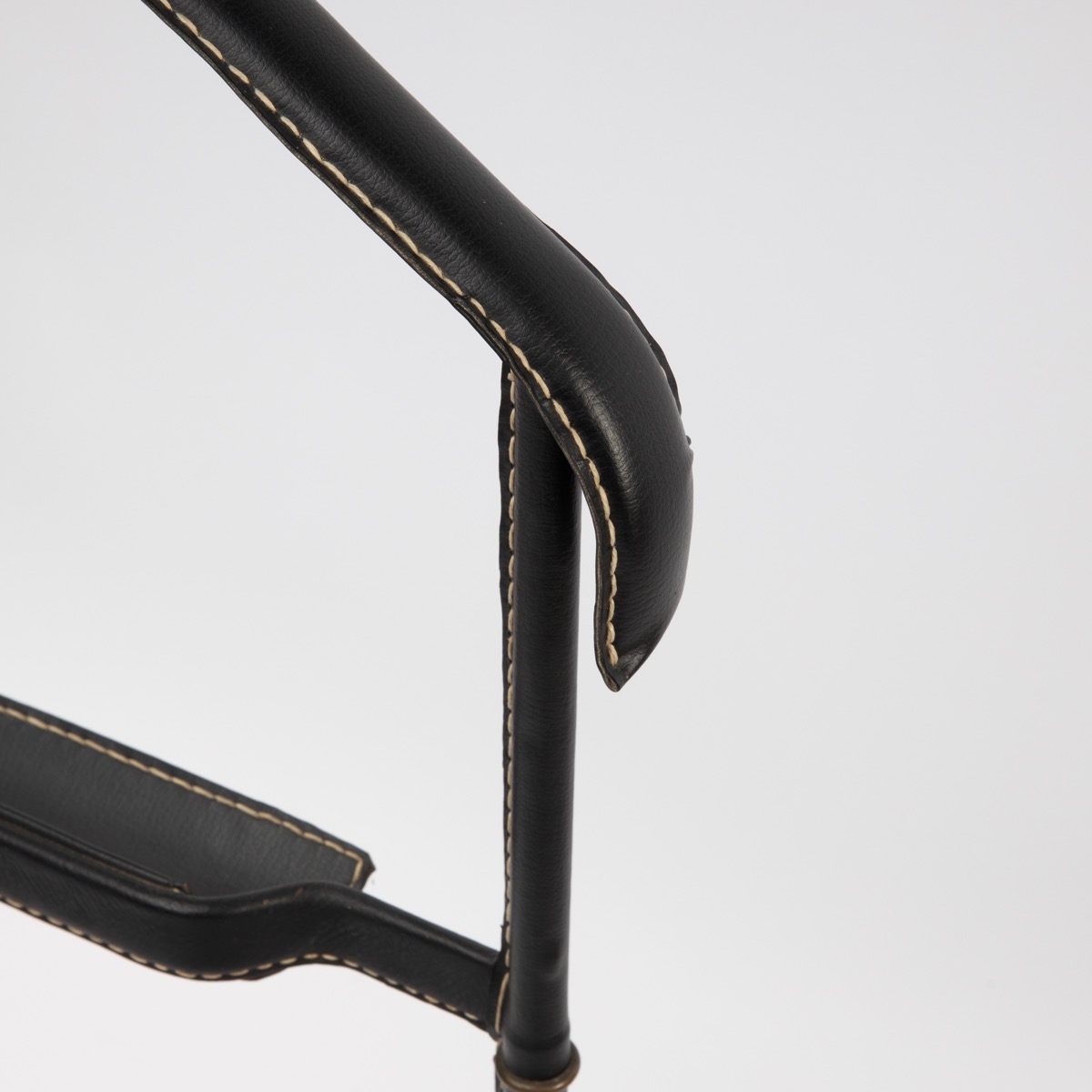 Photos copyright Ludovic Vandenweghe for Unforget.eu
Jacques Edouard Jules Adnet was born in Châtillon-Coligny France in 1900 and died in the 16tharrondissement of Paris in 1984.
Architect and decorator, he begins his exceptional career with his twin brother, Jean and later joins Maurice Dufrène before taking direction of "La compagnie des Arts français" founded in 1919 by Süe and Mare.
La "compagnie des Arts Français", before the arrival of Adnet was a "traditional" oriented company … Adnet converts it into a much more modernist society and surrounds itself with many artists such as Dufy, Léger, Pascin, Chagall and numerous decorators, Jourdain, Charlotte Perriand, René Gabriel, Alexandre Noll, Serge Mouille et Paul Jouve.
During the thirties, Adnet starts to work with glass and metal.He designs a lot of piece of furniture and accessories, Side tables, Coat racks, chairs, desks… In 1950 Hermes hire him to design a beautiful mirror with leather belts, Adnet is particularly well known for his metal creations covered with leather finished and sellier stitching. Adnet's designs are synonymous with comfort and elegance and remain today an incredible modernity.