Gilded bronze box "Les antagonismes" or "La Monade"
—

Line Vautrin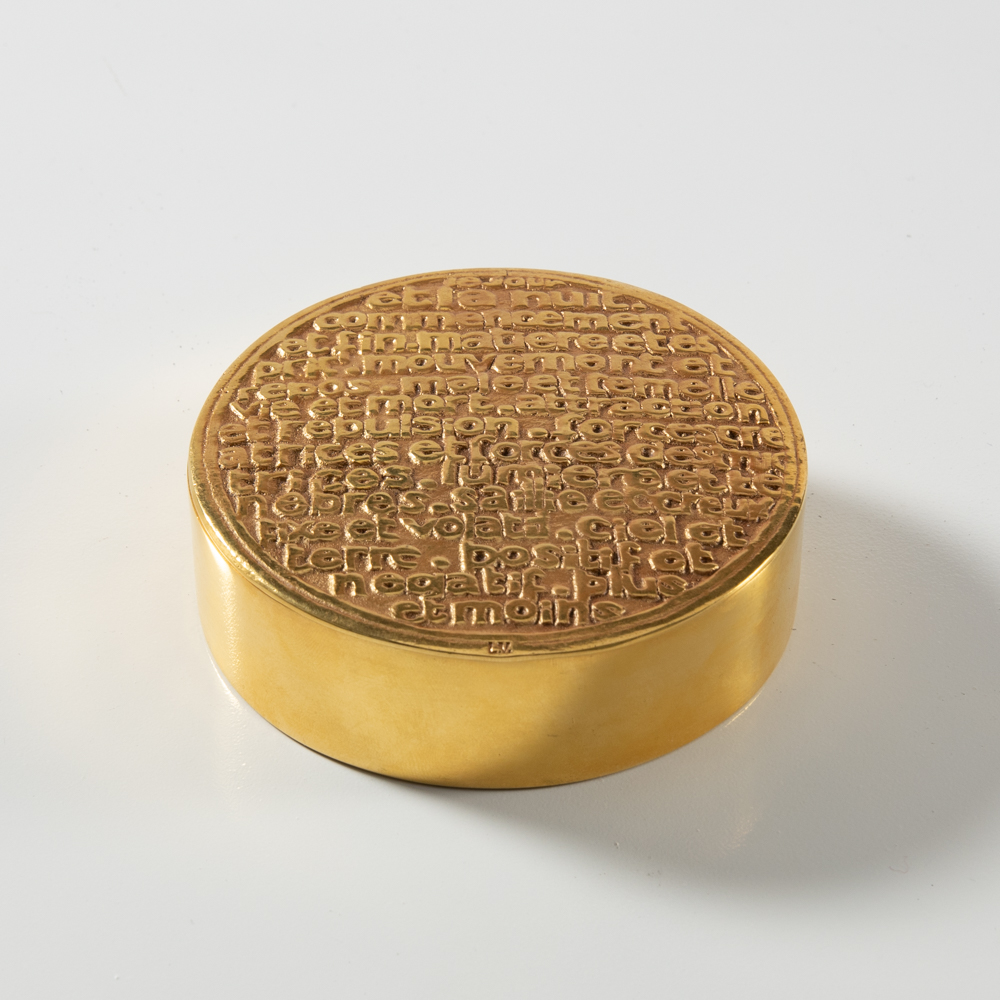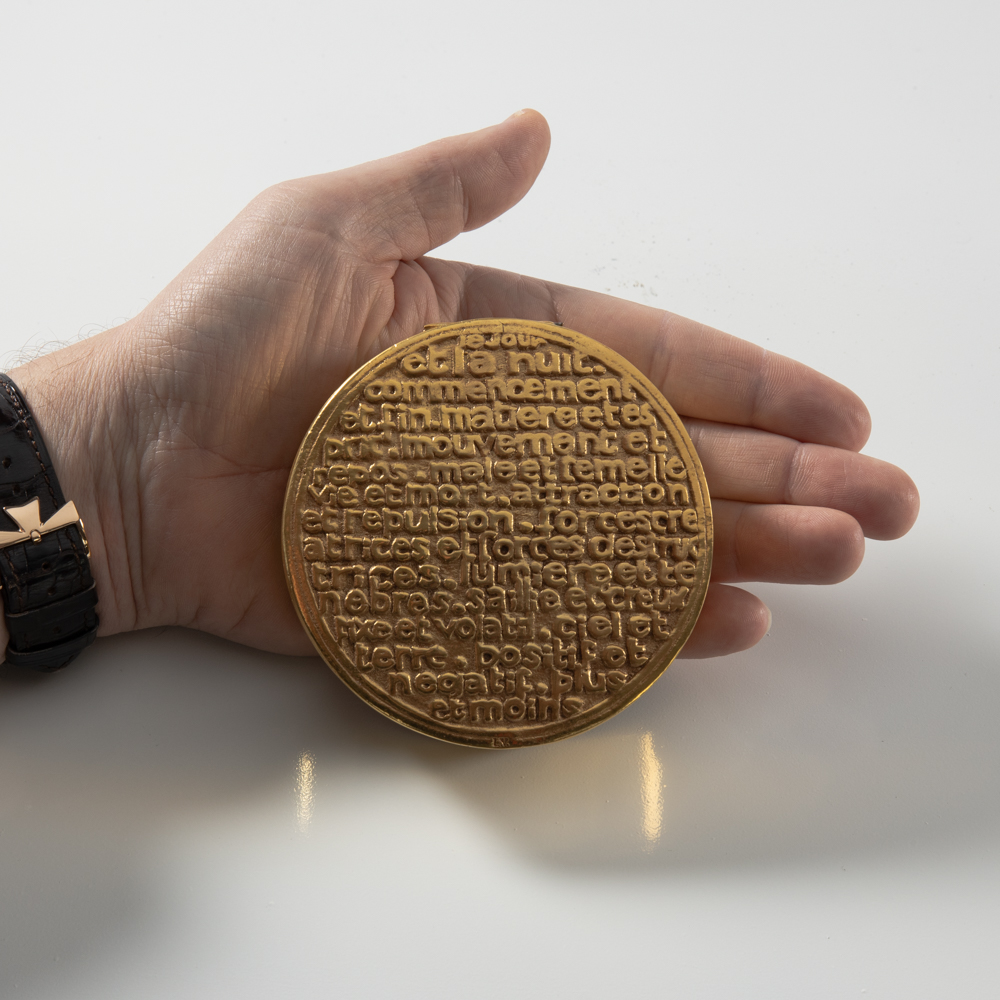 reference D11_72
Antagonisms or The Monad, Gilded bronze box, Line Vautrin (France)
unforget says

From a philosophical point of view a Monad is a unity which can be supreme but which can also, on the other hand, be minimal unity.
Antagonism is a situation in which two phenomena or their consequences are opposed.
These phenomena here inspired Line Vautrin during the creation of this rare bronze box on the lid of which we can read a series of opposite terms.

The day and the night - Le jour et la Nuit
Beginning and End - Commencement et Fin
Movement and rest - Mouvement et repos
Male and female - Mâle et femelle
Life and death - Vie et Mort
Attraction and Repulsion - Attraction et Répulsion
Creative forces and destructive forces - Forces créatrices et Forces destructrices
Light and darkness - Lumière et ténèbres
Protrusion and Hollow - Saillie et Creux
Fixed and volatile - Fixe et volatil
Sky and earth - Ciel et Terre
Positive and Negative - Positif et Negatif
More and less- Plus et Moins

An object of absolute poeticism, faithful to the most interesting creations of the artist.

This item is in very good condition, with its vintage patina.
The back of the case of the compact bears the signature "LINE VAUTRIN" by stamping.

Rare box manufactured around the 50s.

Line Vautrin's bronze work is immense.
Line's father worked bronze and had his own atelier.
She created her first objects around the age of 21.

She rented a booth at the Universal Exhibition of 1937, this exhibition will allow Line Vautrin to make itself known and to diversify its production where she offered jewelry, lady's bag clasps, belt buckles and counted among her client famous people like Yves Saint Laurent, Françoise Sagan, Ingrid Bergman.

technical

Designer : Line Vautrin
Manufacturer : Line Vautrin
Circa 1945-1950
Dimensions: Height : 1 1/4inch - 3 cm
Length: 3 3/4 inch - 9,5 cm
Width: 3 3/4 inch - 9,5 cm

certificates

Markings : Stamped "LINE VAUTRIN" two lines, also stamp L.V. on the lid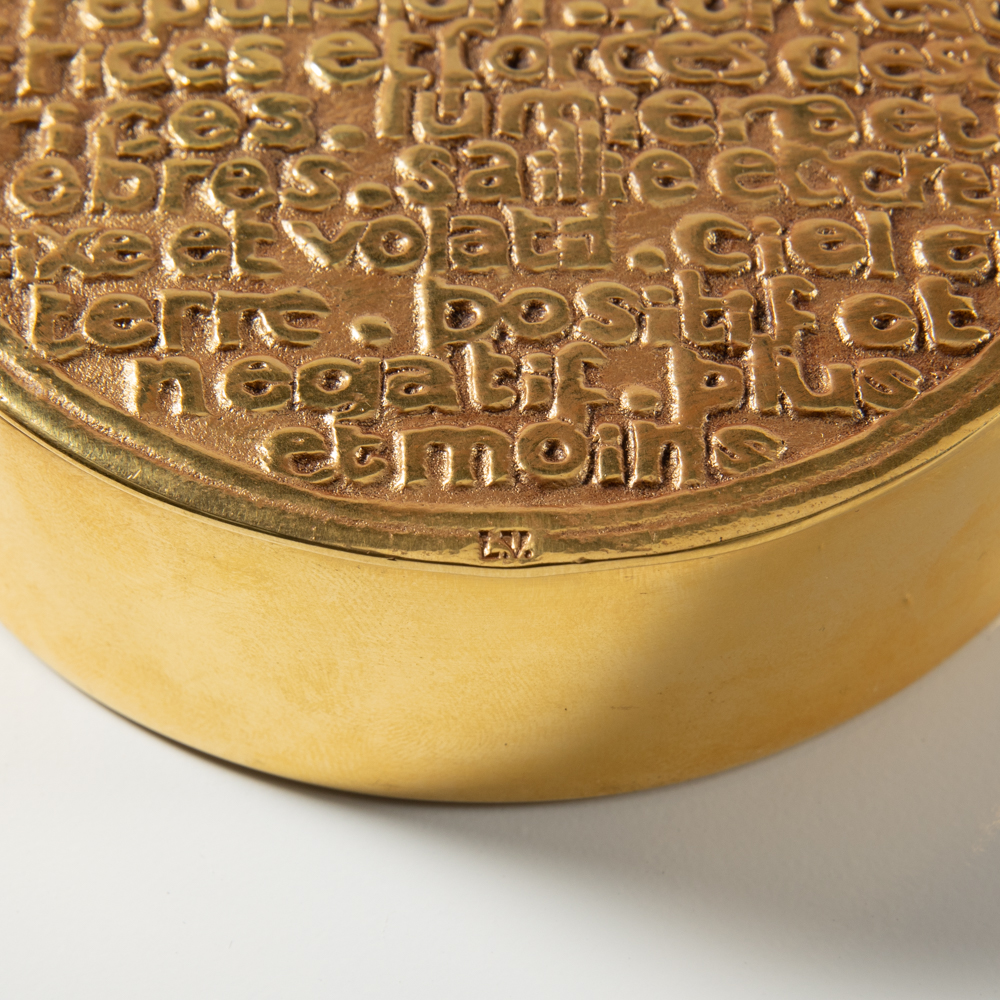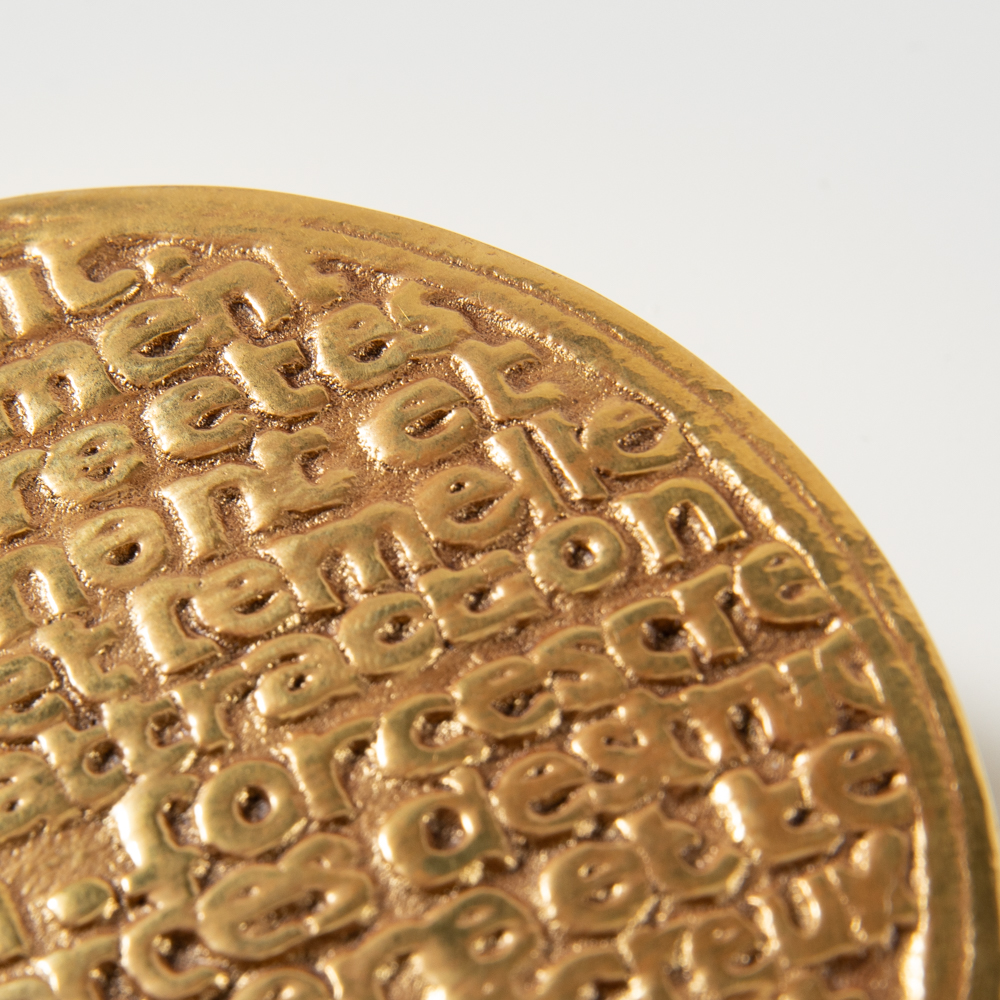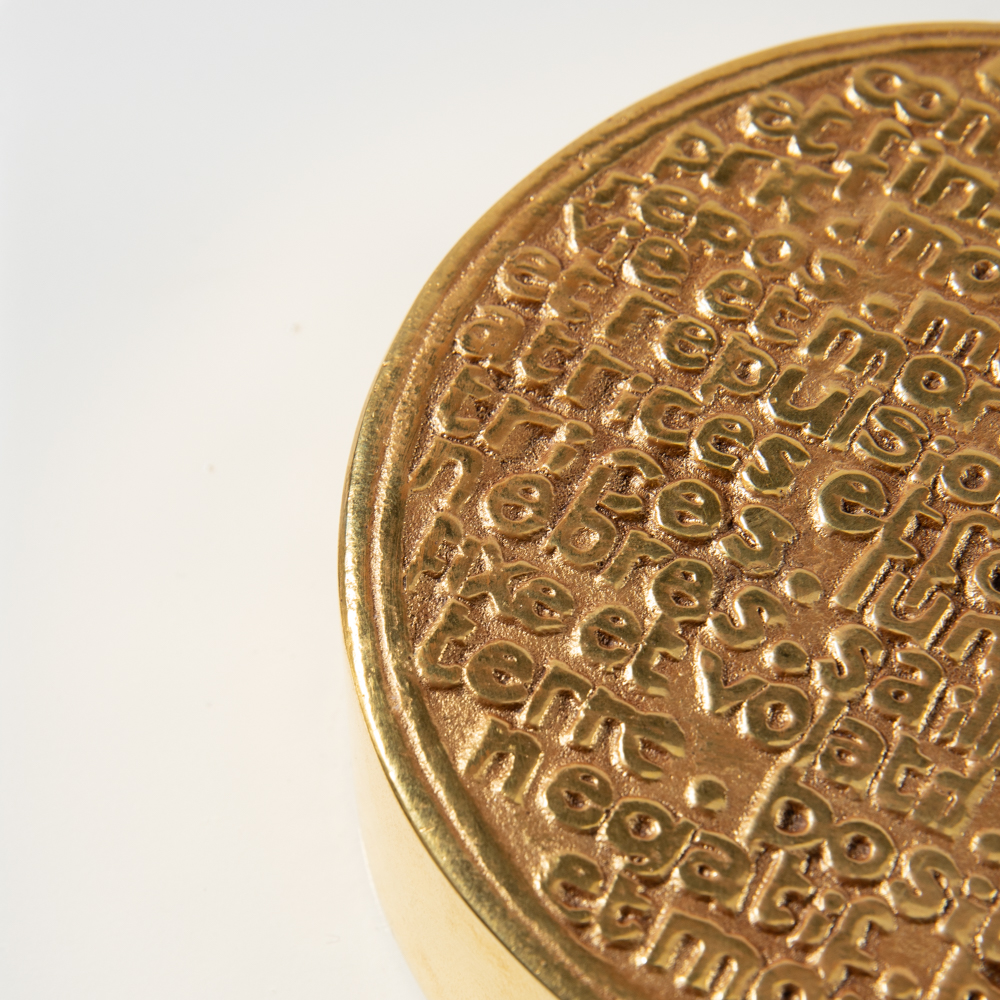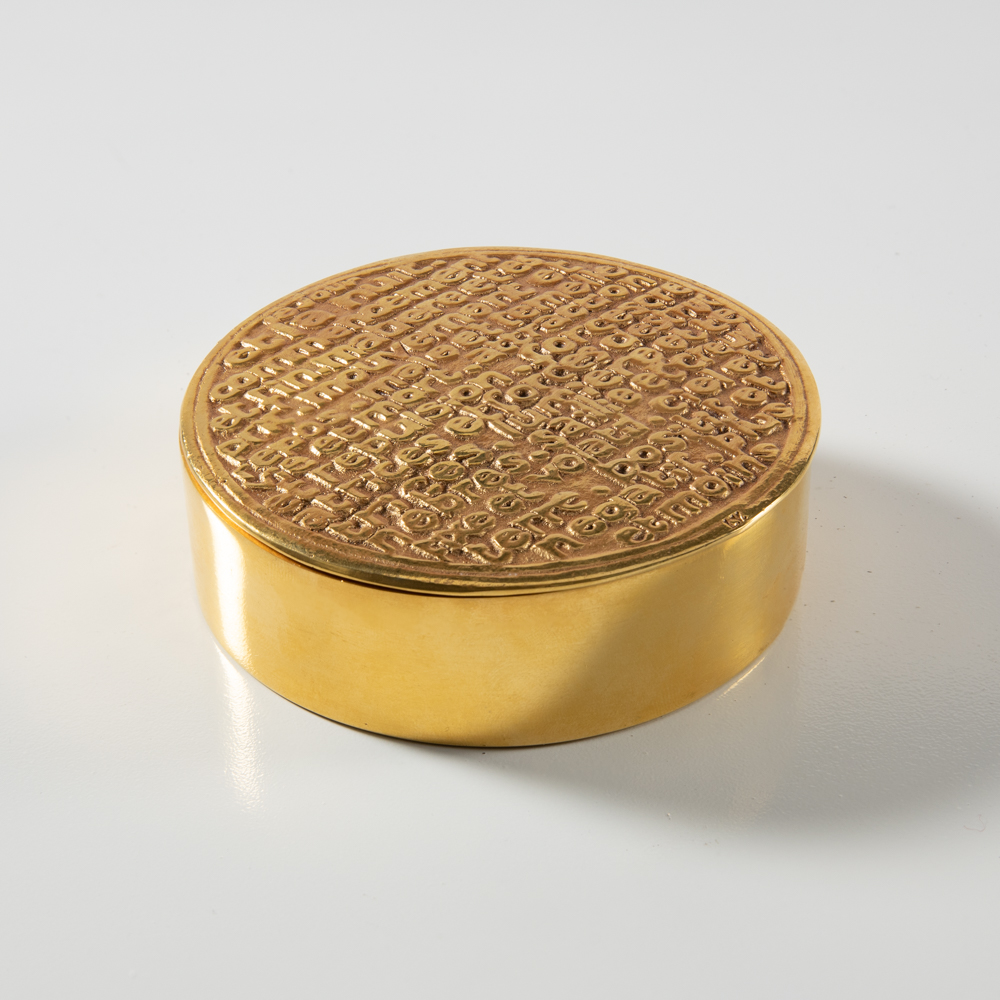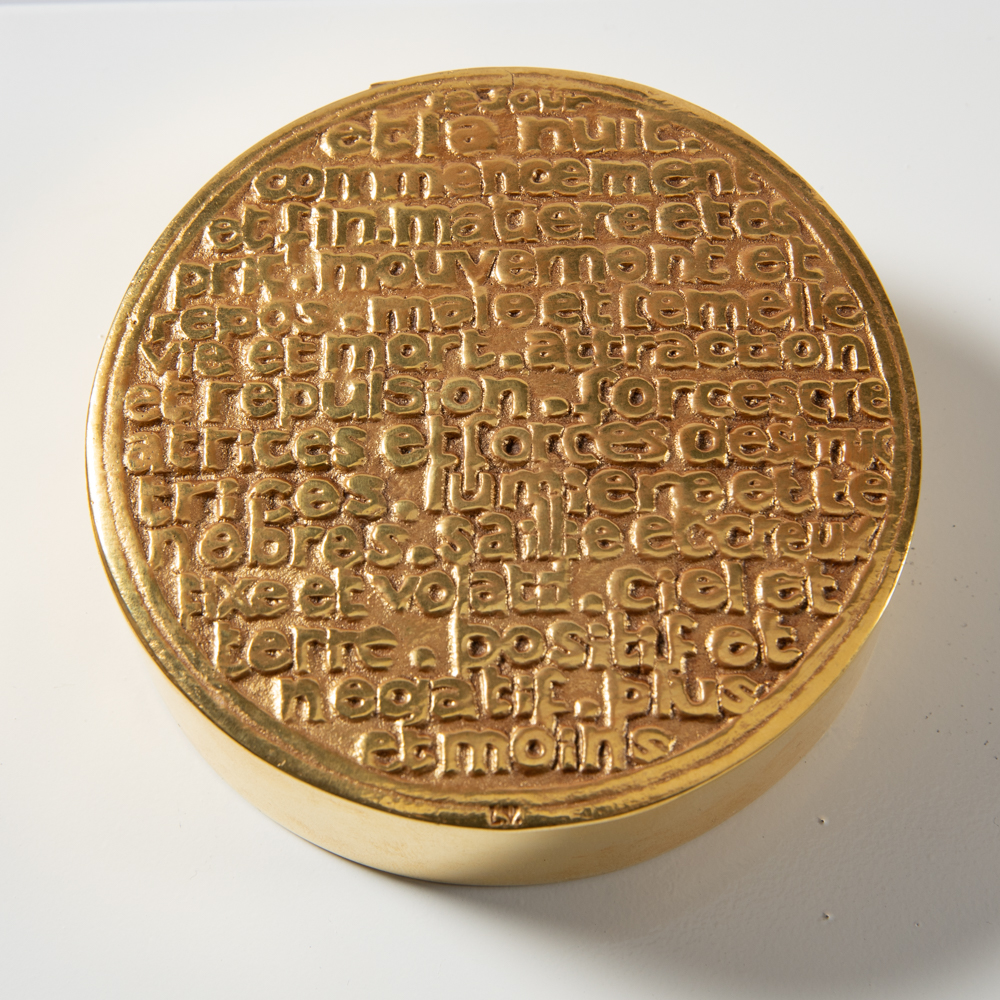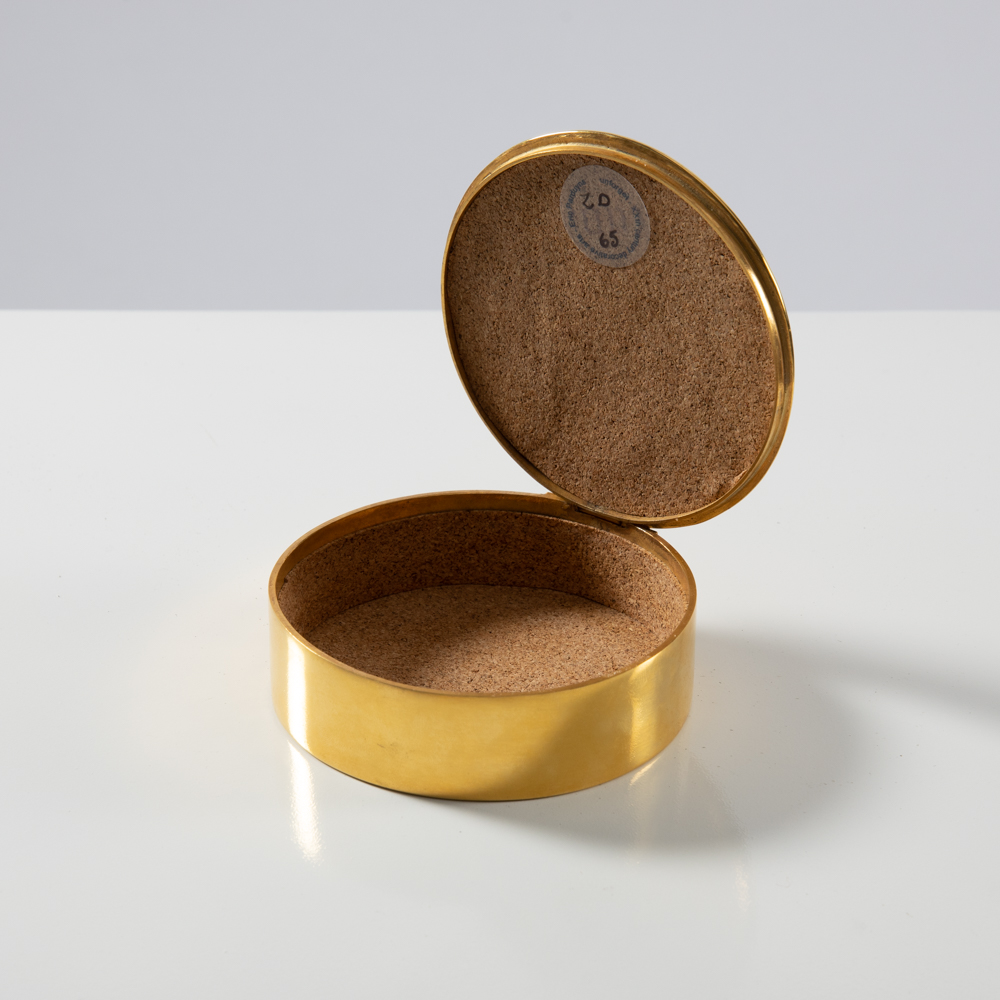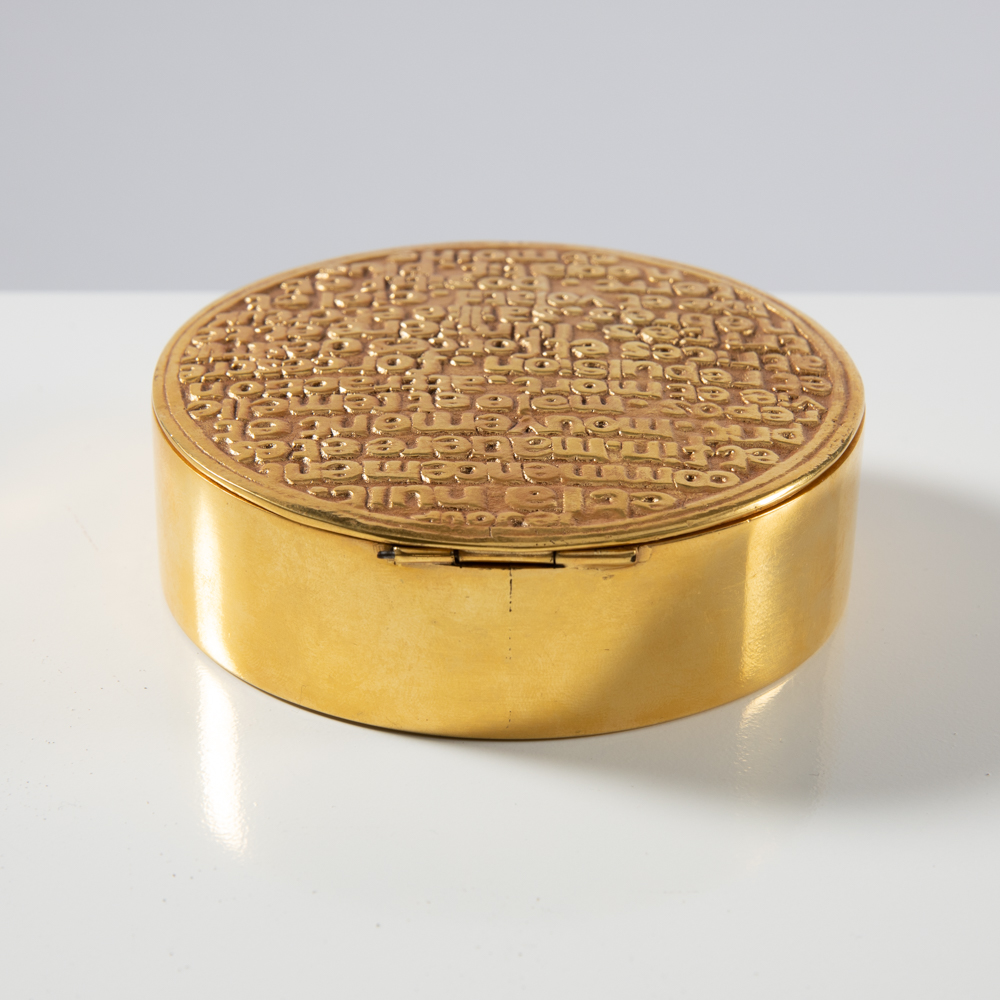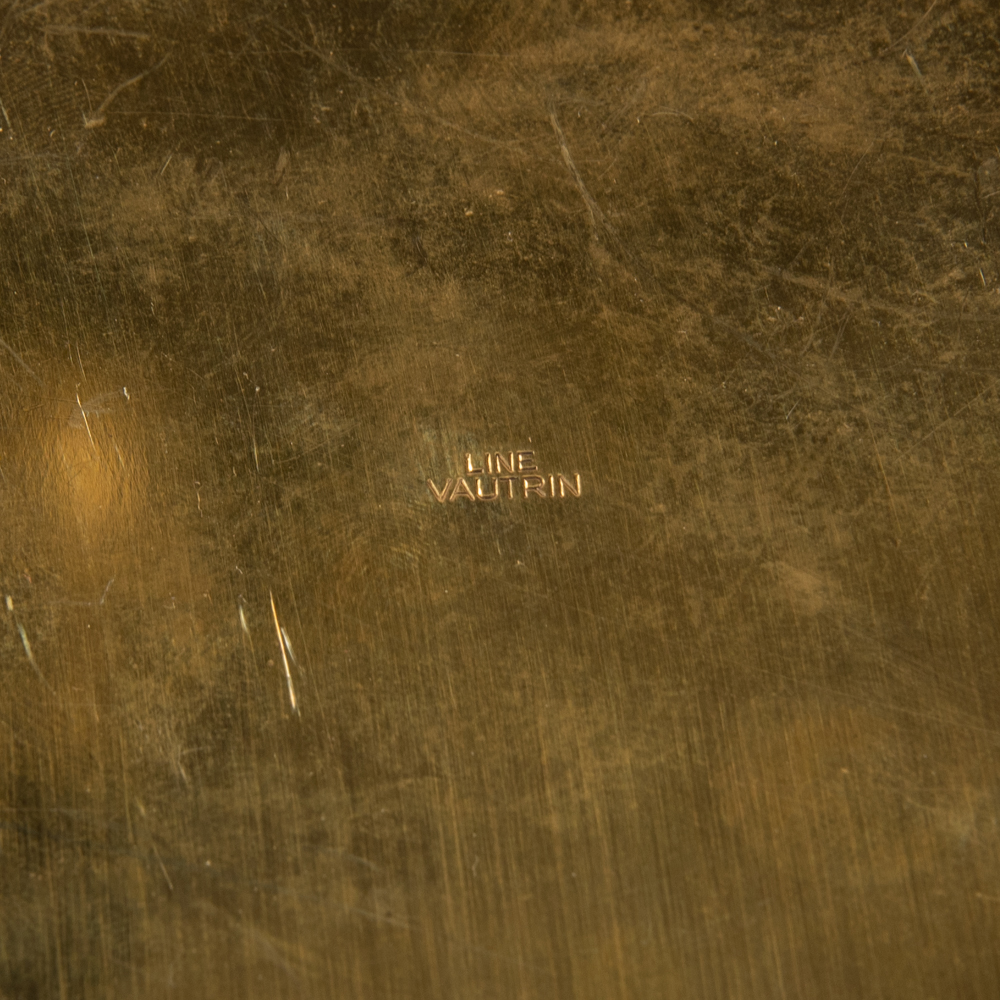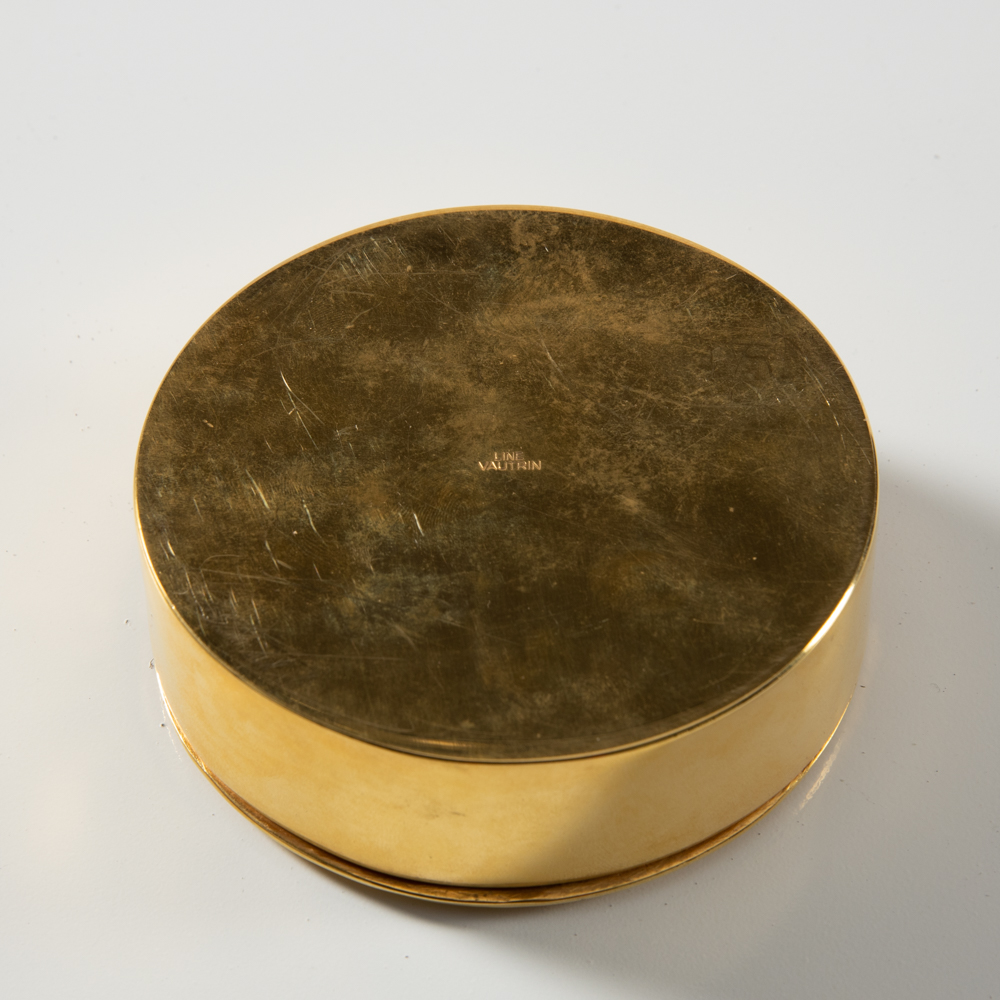 —
Line Vautrin (1913 – 1997)
Line Vautrin was born on April 28th in Paris. Her family owned a bronze foundry on Faubourg Saint-Antoine.
She started working on her first creations, which were bracelets, at the age of 21 and opened her first boutique in 1938.
She exhibits at "Salon des Artistes décorateurs" during 1939-1942 and presents her first gilt-bronze boxes.
After a short stay in Casablanca, she's back in Paris in 1950 and discover a new material, cellulose acetate that she patents and renames "Talosel" and begins to produce her famous convex mirrors.
1958, Line opens a new boutique at Rue de l'Université in Paris. She sells her creations to famous people such as Brigitte Bardot, François Sagan and Ingrid Bergman.
She met David Gill in 1987 who will revive her fame organising exhibitions troughout the world. London, Tokyo, NYC, Barcelona and Brussels.
Line Dies in 1997 two years before the retrospective in Musée des Arts décoratifs.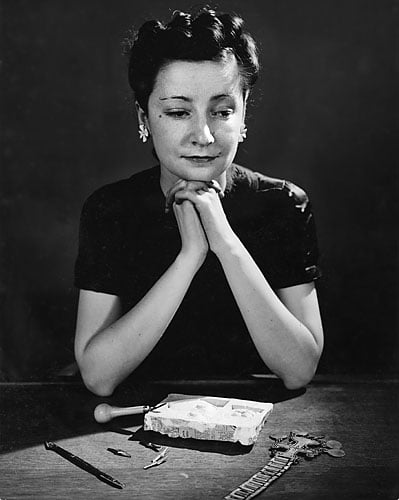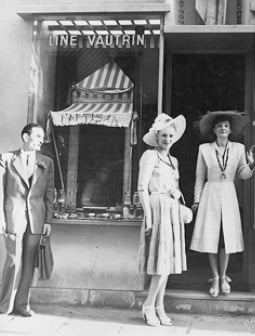 Photos archives Marie Laure Bonnaud Vautrin