Mario Pinzoni, large bottle with stopper for Seguso Vetri D'Arte
—

Mario Pinzoni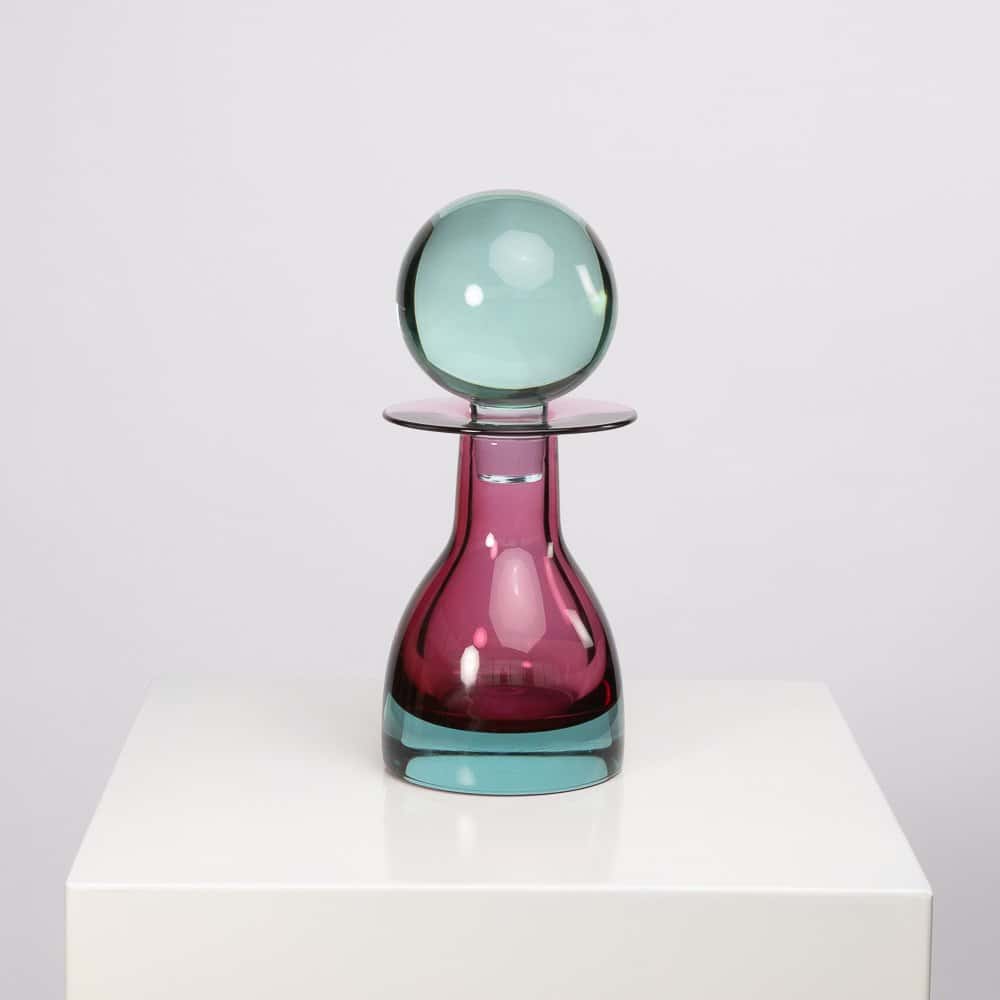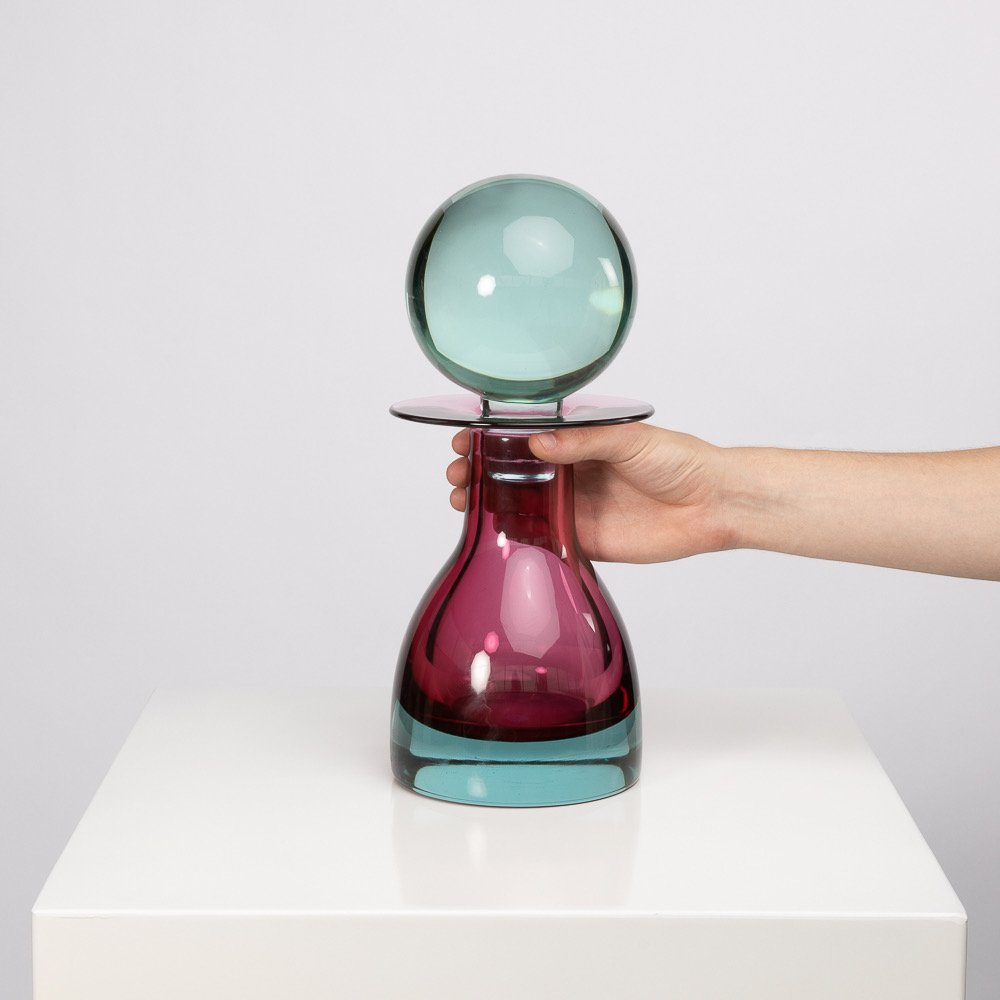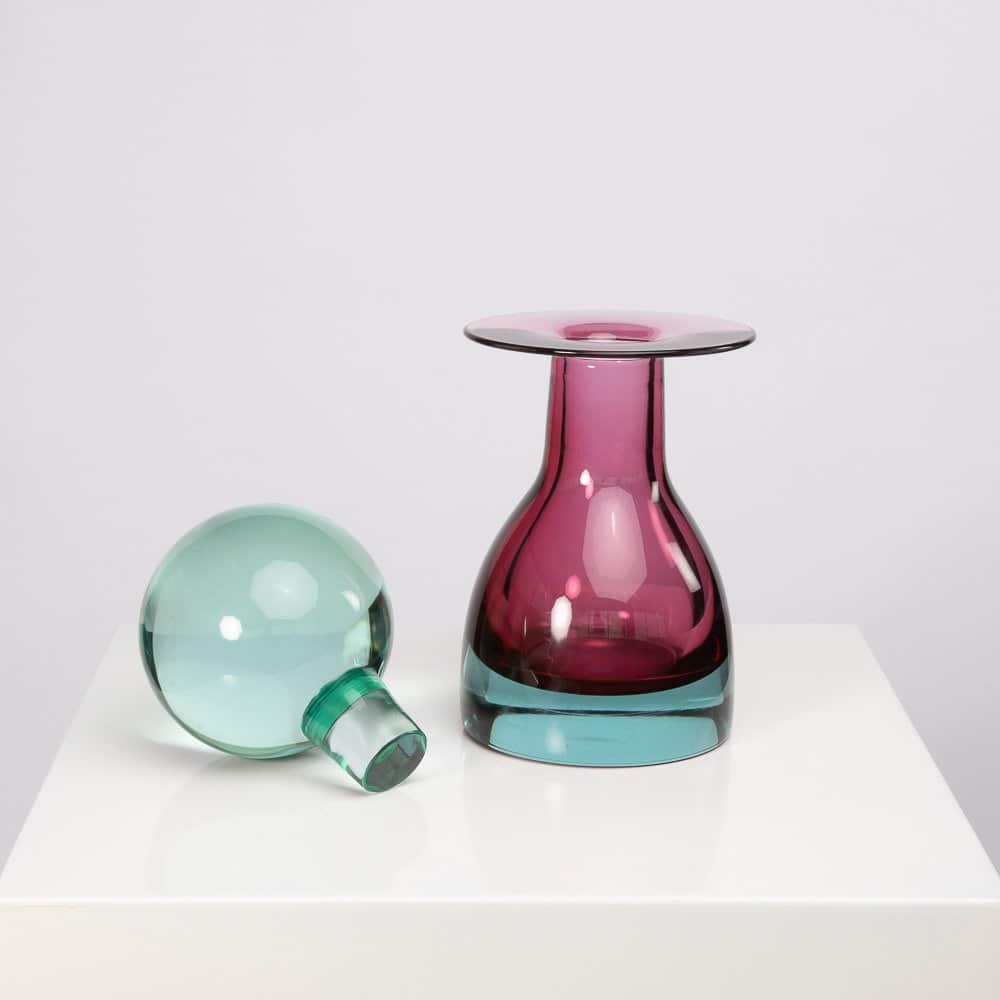 reference B06_51
Mario Pinzoni, large bottle with stopper
unforget says

Large and massive Murano blown glass bottle with its stopper designed by Mario Pinzoni in 1968 for Seguso vetri d´Arte in Murano.
Piece with an elegant design precursor of the style of the 1970s in dark pink and azure blue sommerso glass.
The neck of the bottle is flattened, the stopper is blown glass of the blue color found in the base of the bottle.
This is a decorative and not an usual bottle, the size and weight (8250 grams) making everyday use difficult.
This piece is published in the work retracing the production of Seguso by Marc Heiremans "Seguso vetri d'arte glass objects from Murano (1932-1973)","Arnoldsche, Stuttgard, 2014, p. 372. "
It is referenced in the Seguso archives under number 13986.
This model was exibited at the XIV Triennale, Milan, 1968.
Vintage Seguso objects are usually unsigned, and this is the case with this object.

technical

Designer: Mario Pinzoni
Manufacturer: Seguso Vetri D'Arte
Circa 1955
Dimensions:
H 15 in. - 38 cm x L 6 2/4 in. - 16,5 cm x D 6 2/4 in. - 16,5 cm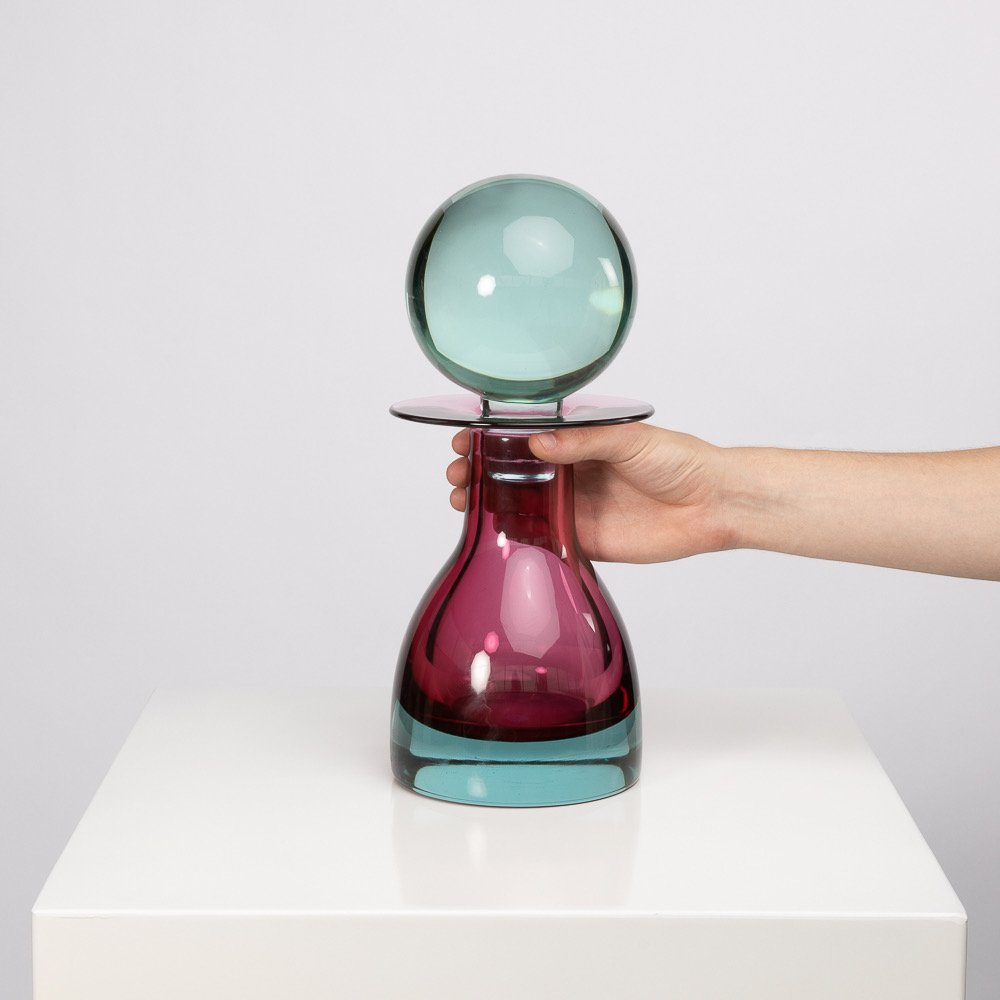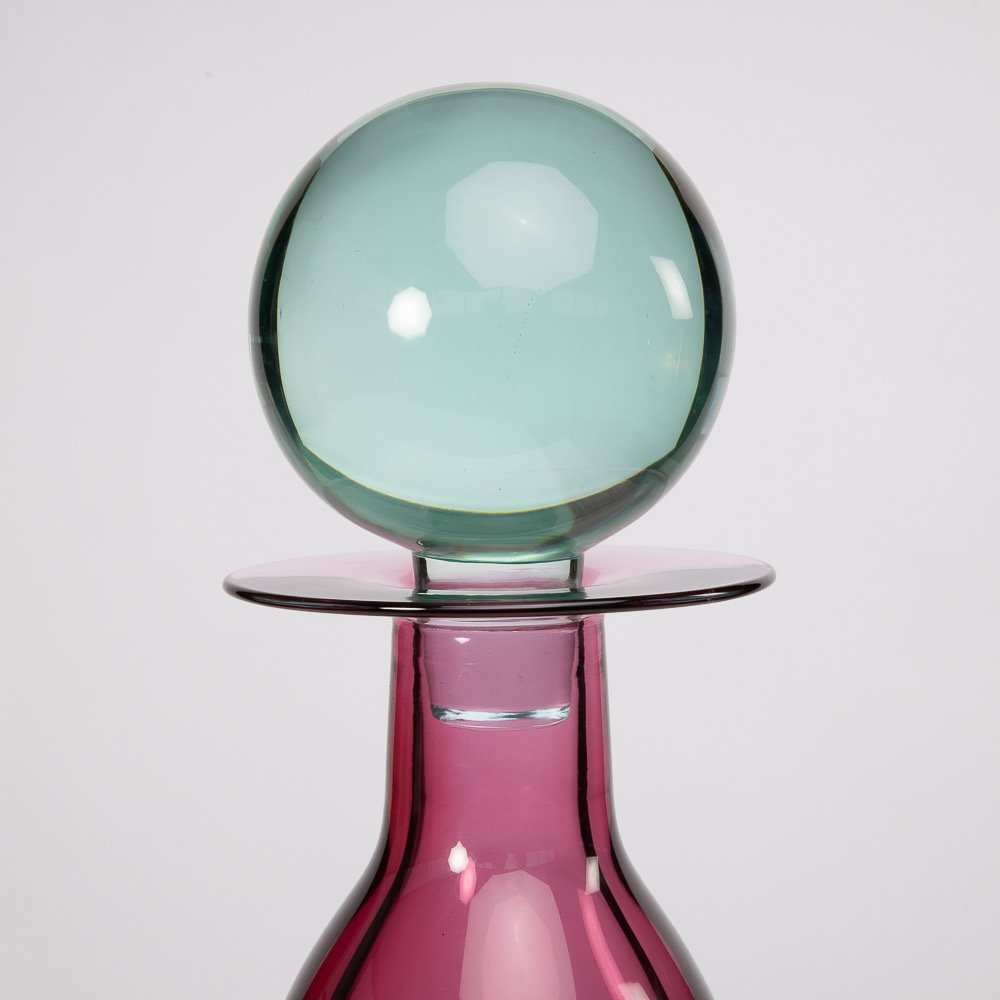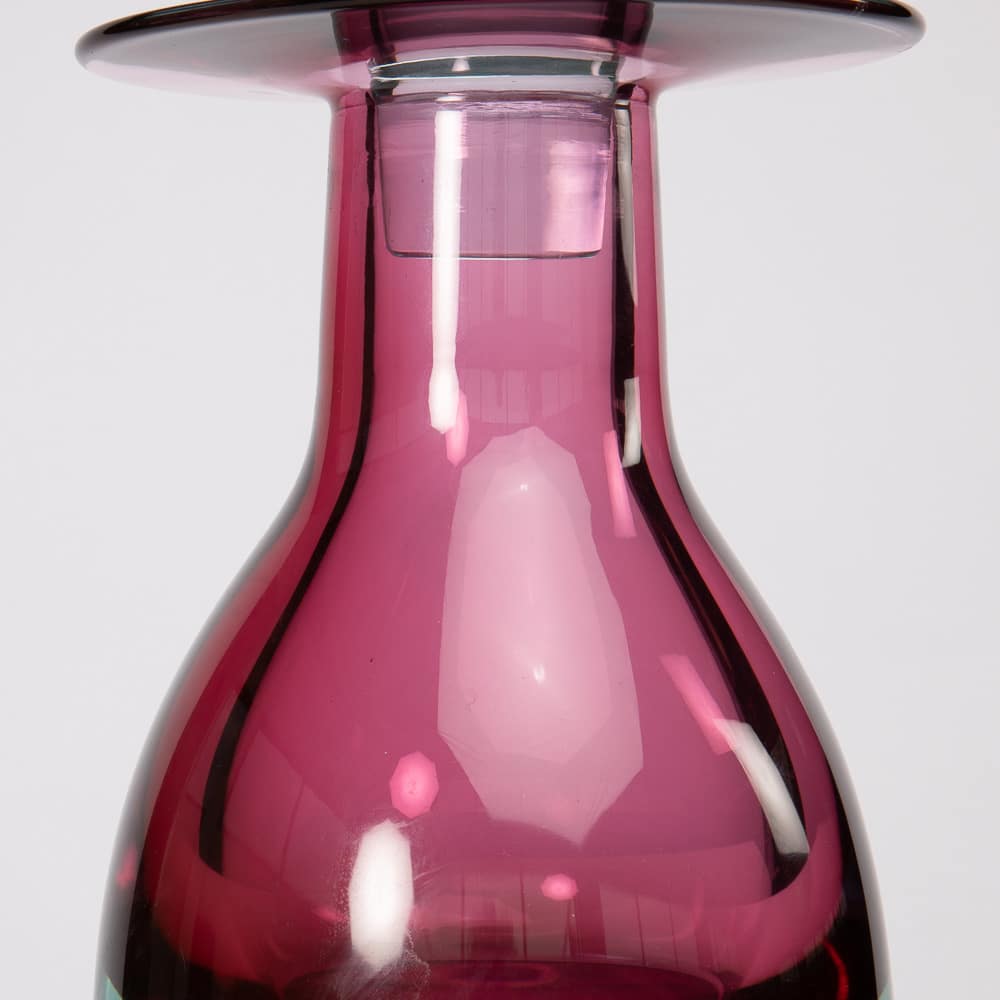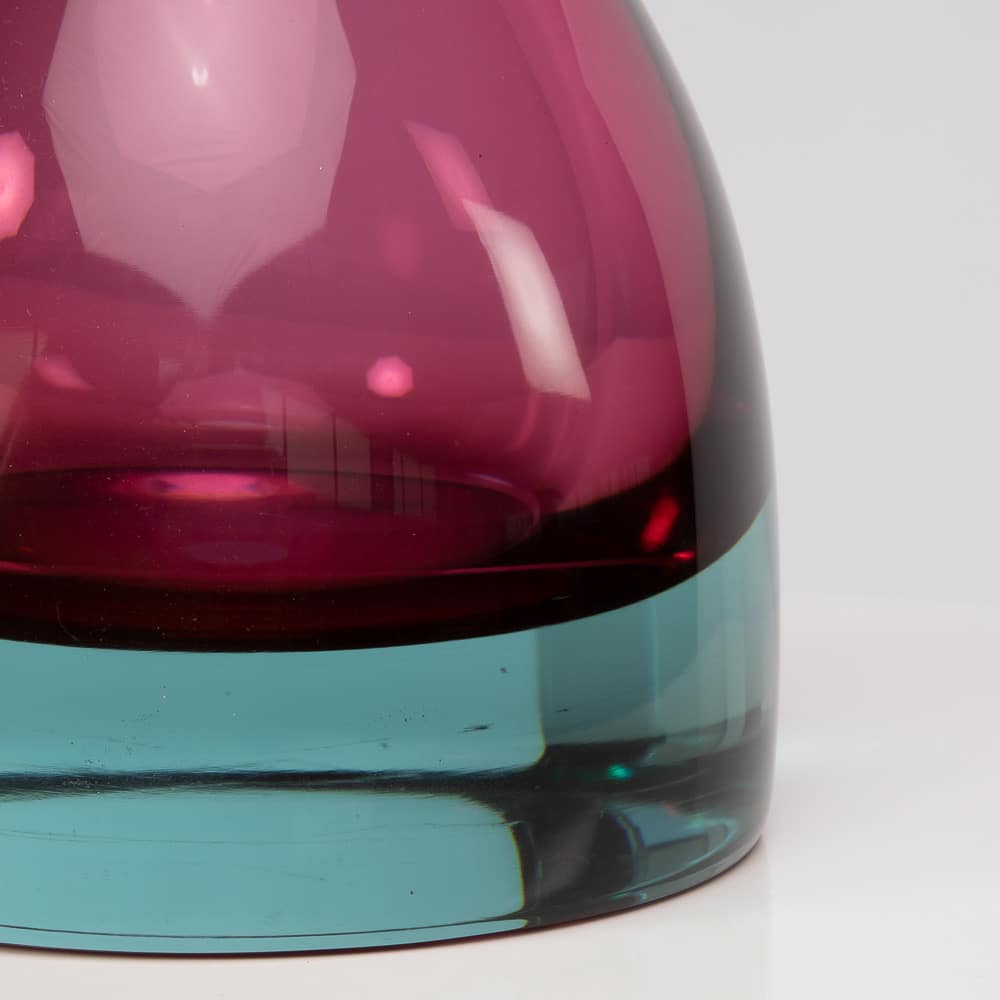 —
Mario Pinzoni
Mario Pinzoni, large bottle with stopper for Seguso Vetri D'Arte
REF B06_51
All photos are from Ludovic Vandenweghe for unforget.eu