A Murano freeform bottle with stopper
—

Luciano Gaspari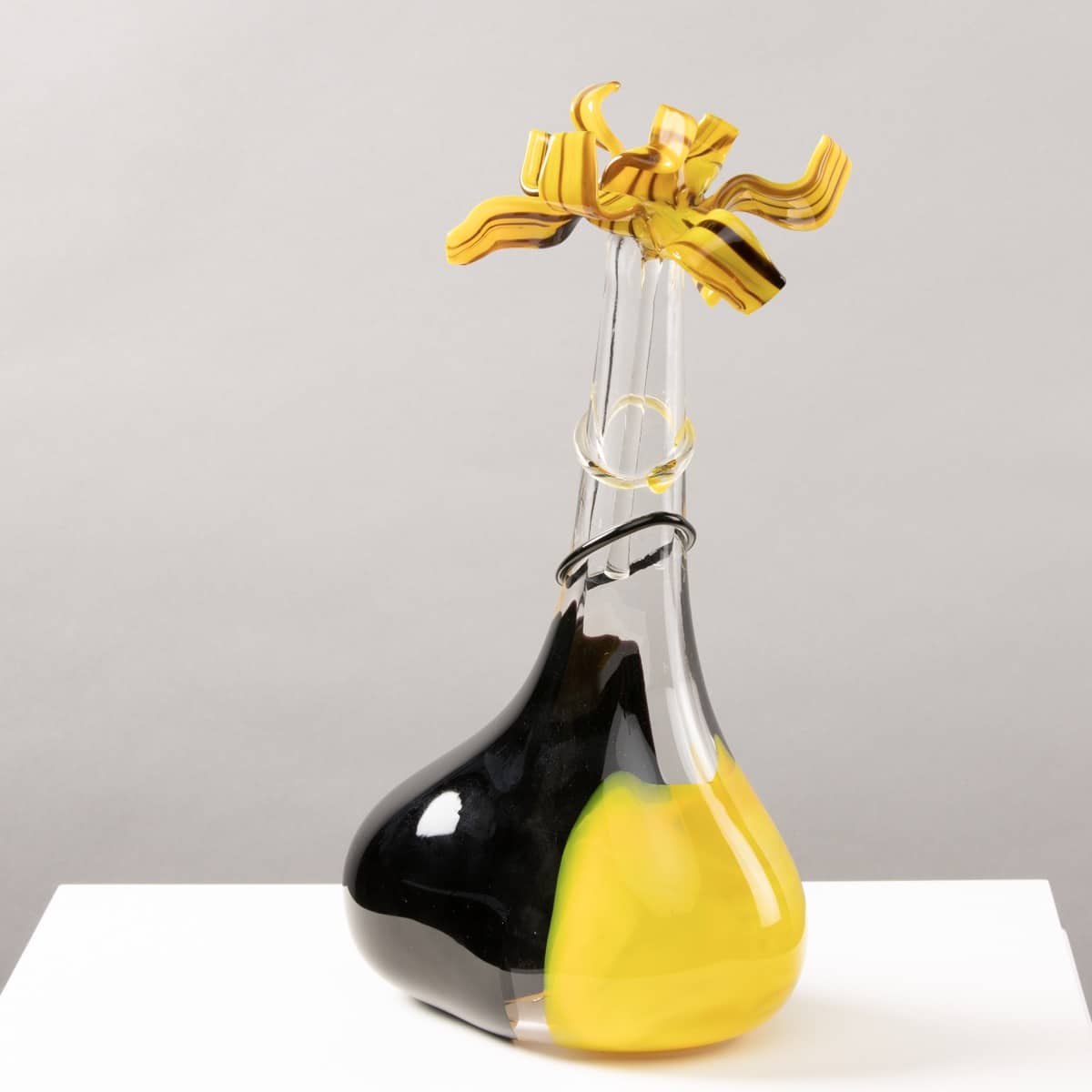 reference UC09_43
Multicolor blown glass, applied details, sculpted stopper.
unforget says

Between usual item and sculpture, this bottle is typical of Luciano Gaspari's work from the seventies. Manufactured by Salviati.
technical

Dimensions :
H 10.4 in. x W 7 in. x D 4 in.
H 26,5 cm x W 18 cm x D 10 cm
certificates

Signed "Salviati"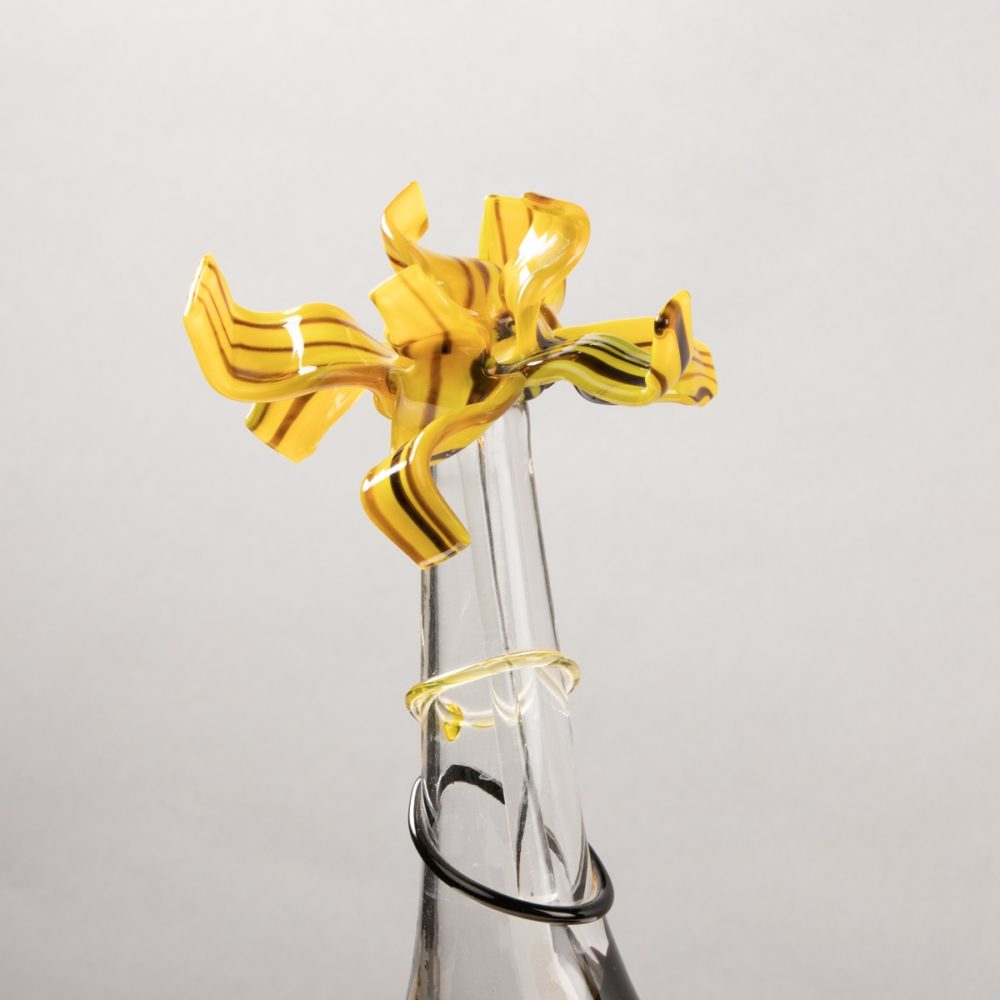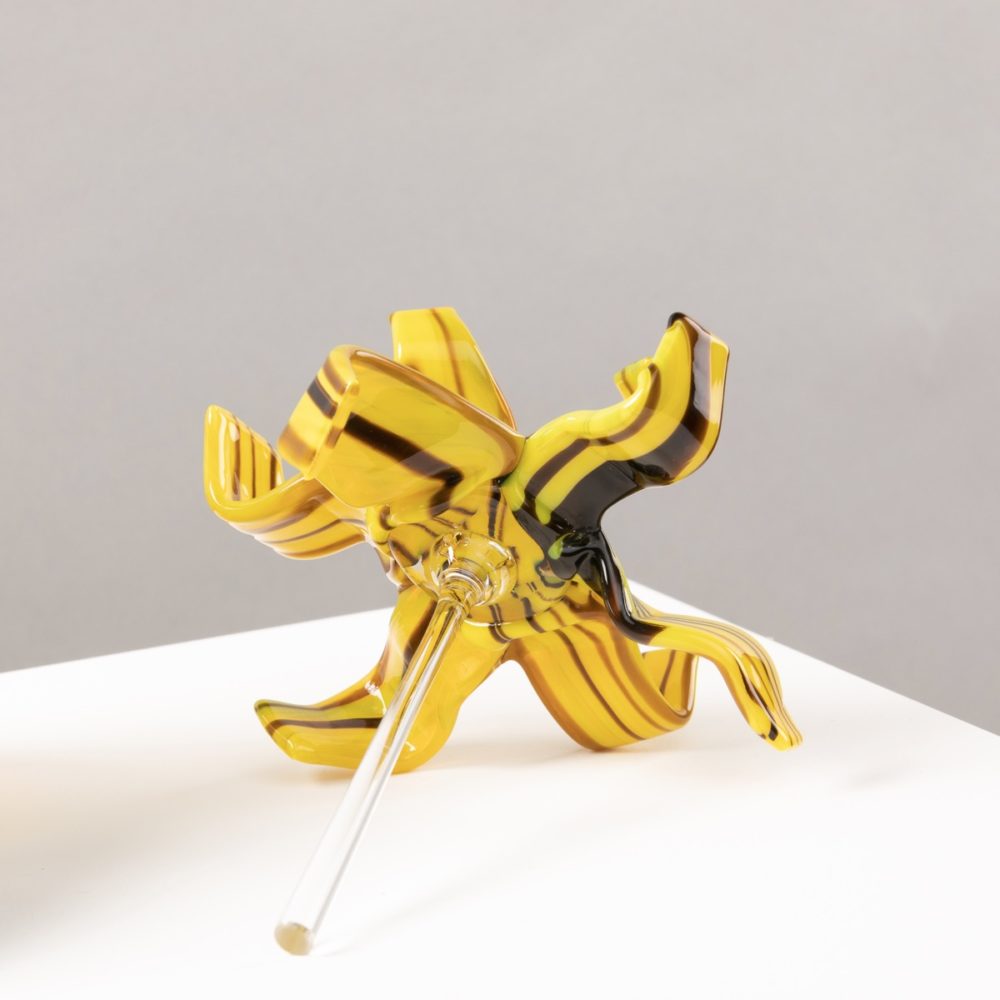 —
Luciano Gaspari
A Murano freeform bottle with stopper
REF UC09_43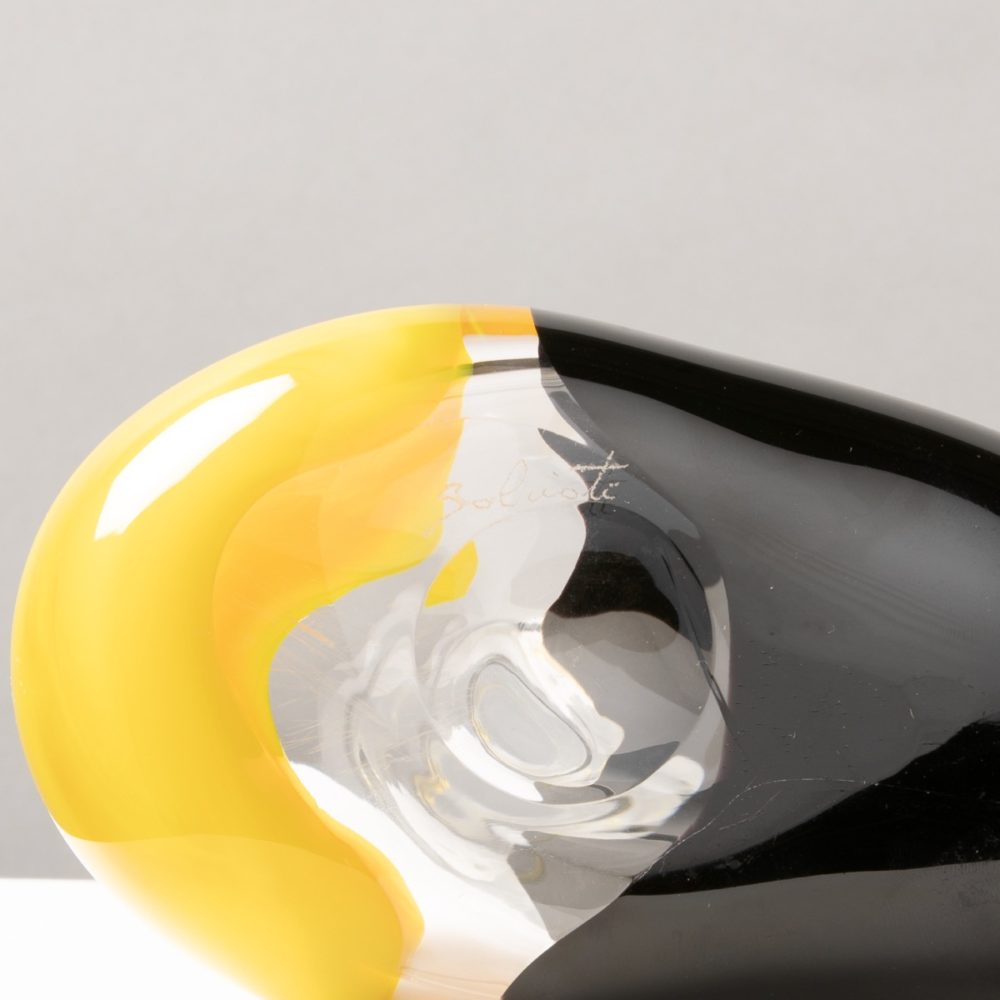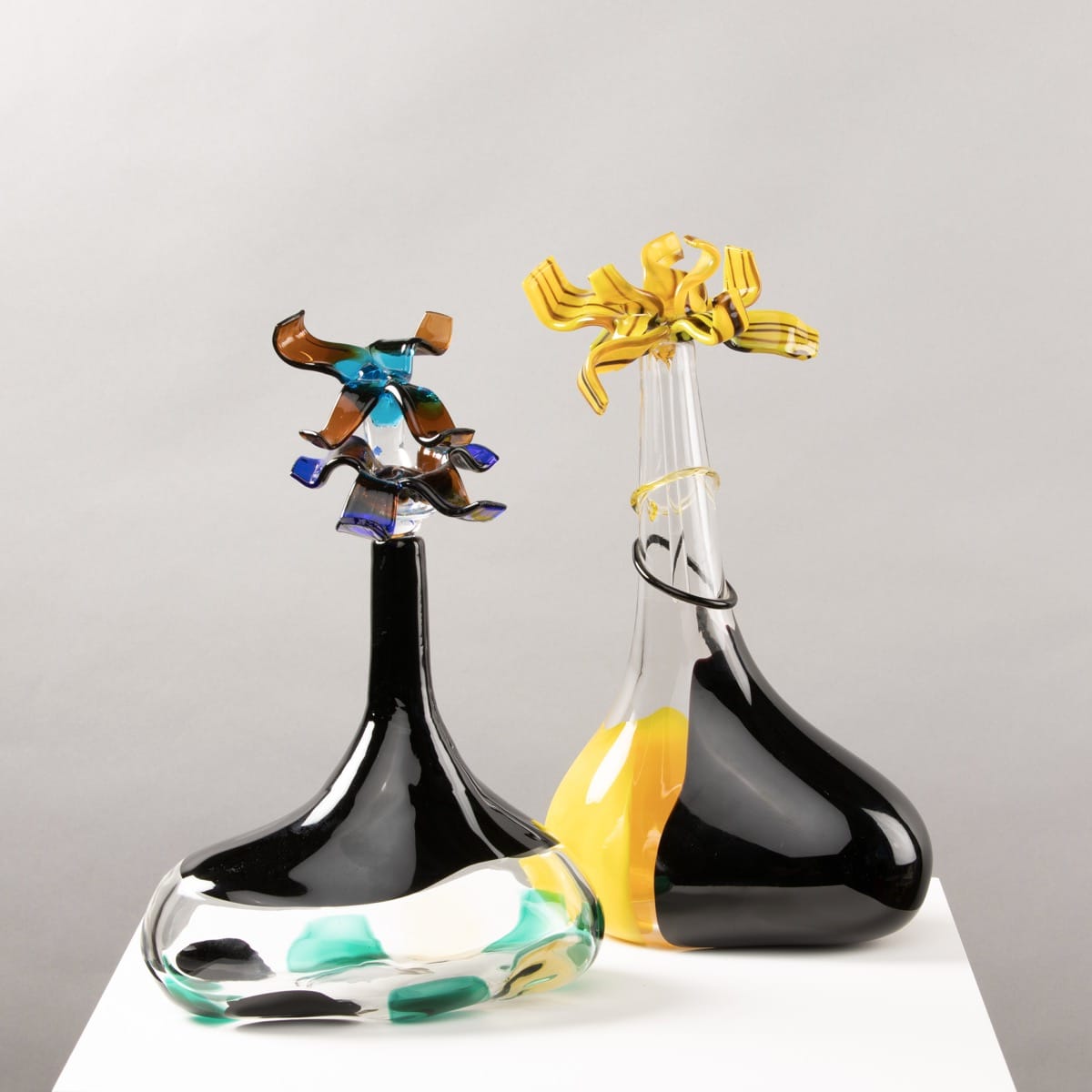 Photos copyright Ludovic Vandenweghe for Unforget.eu
—
Luciano Gaspari (1913 – 2007)
Painter and glass designer.
Artistic Director of Salviati from 1968.
Lucian Gaspari was born in Venice from a family of decorators in 1913.
In 1932 he wins the painting price of the XVII Venice Biennale and will concourse on following Venice Biennale in this category.
He presents first glass pieces from 1958.
In 1964 he takes part in the Industrial Design exhibition at the MoMA in New York city.
Luciano became artistic director of the Salviati in 1968.
Luciano died in Venice in 2007.