Ceramic figure of a cockerel, Sandro Vacchetti, Lenci
—

Sandro Vacchetti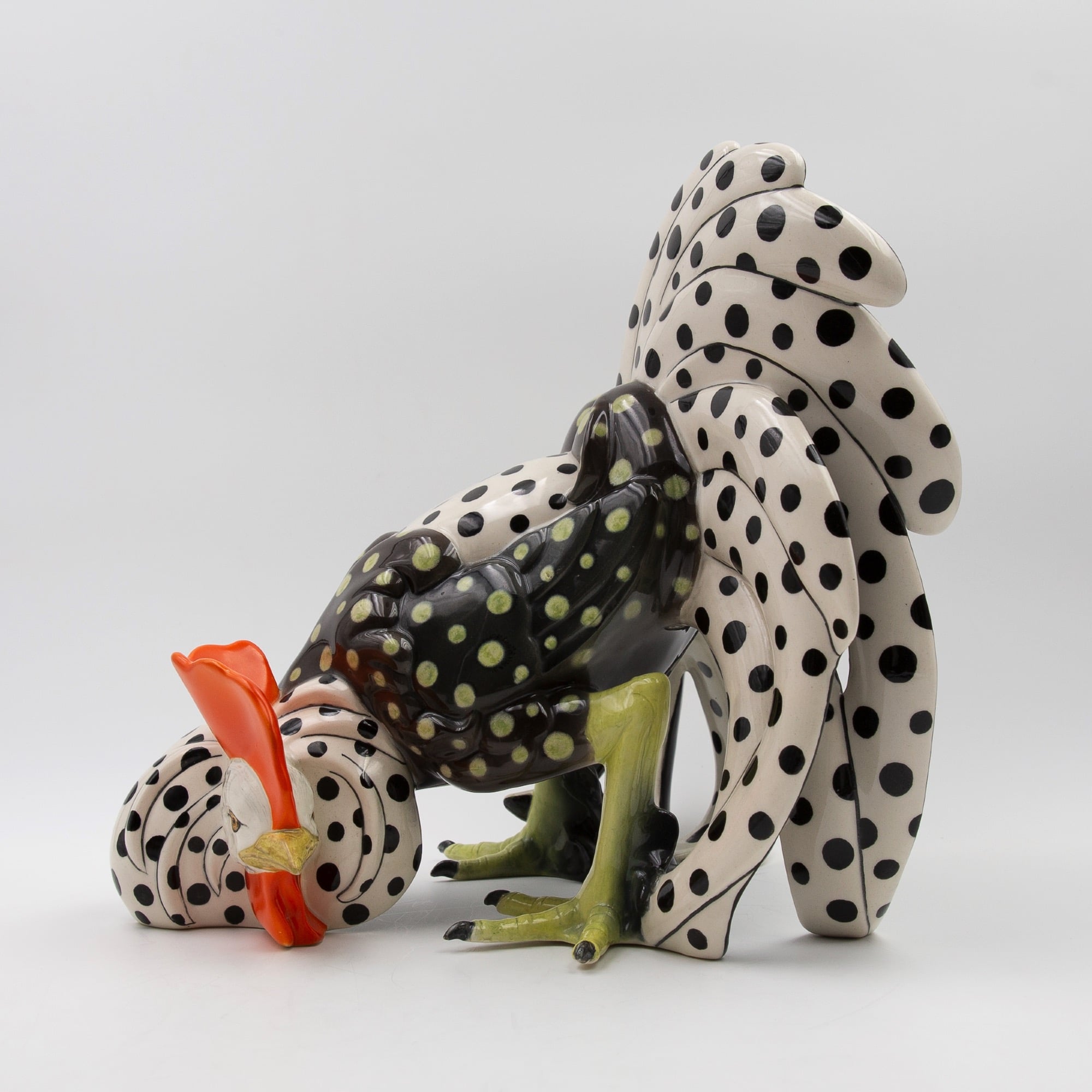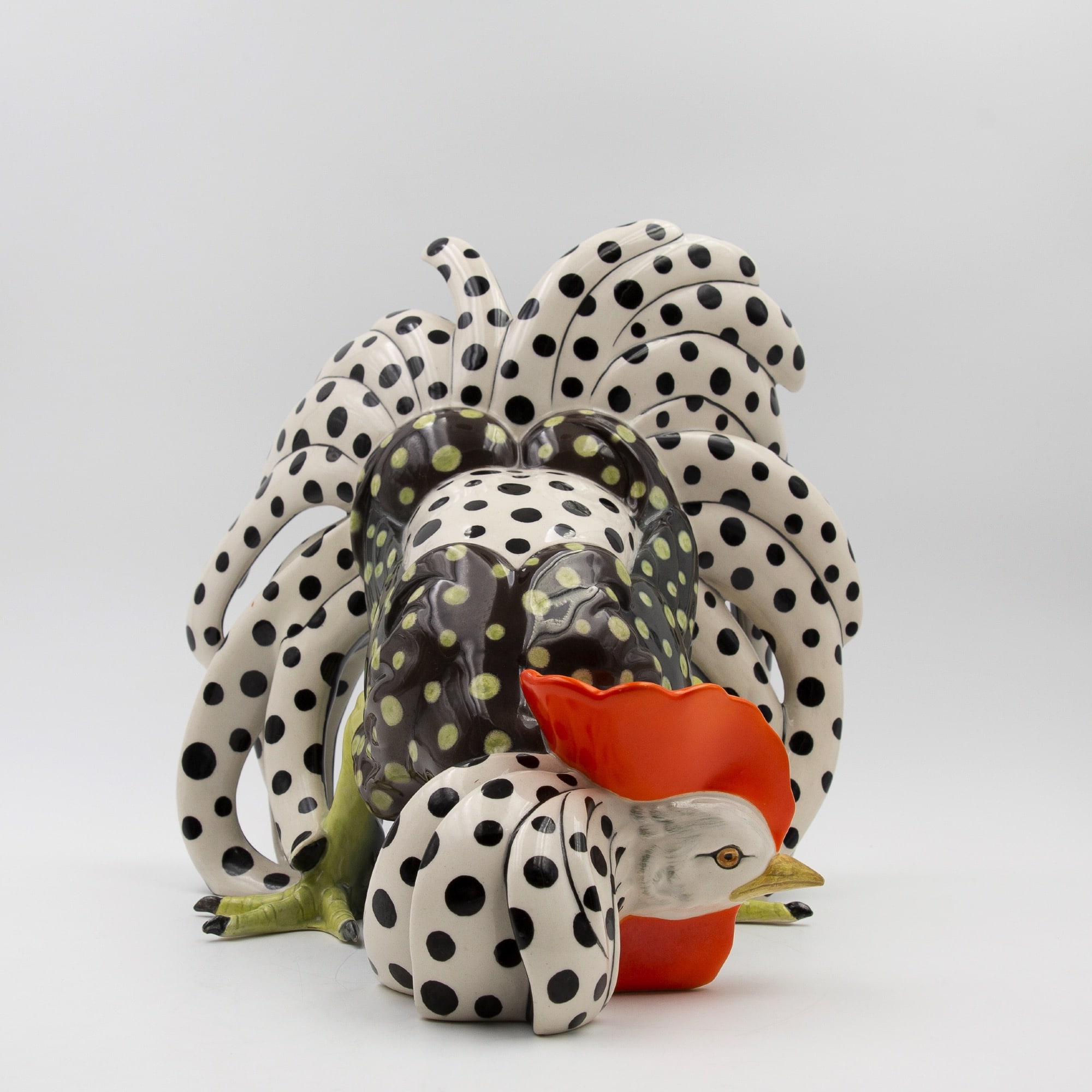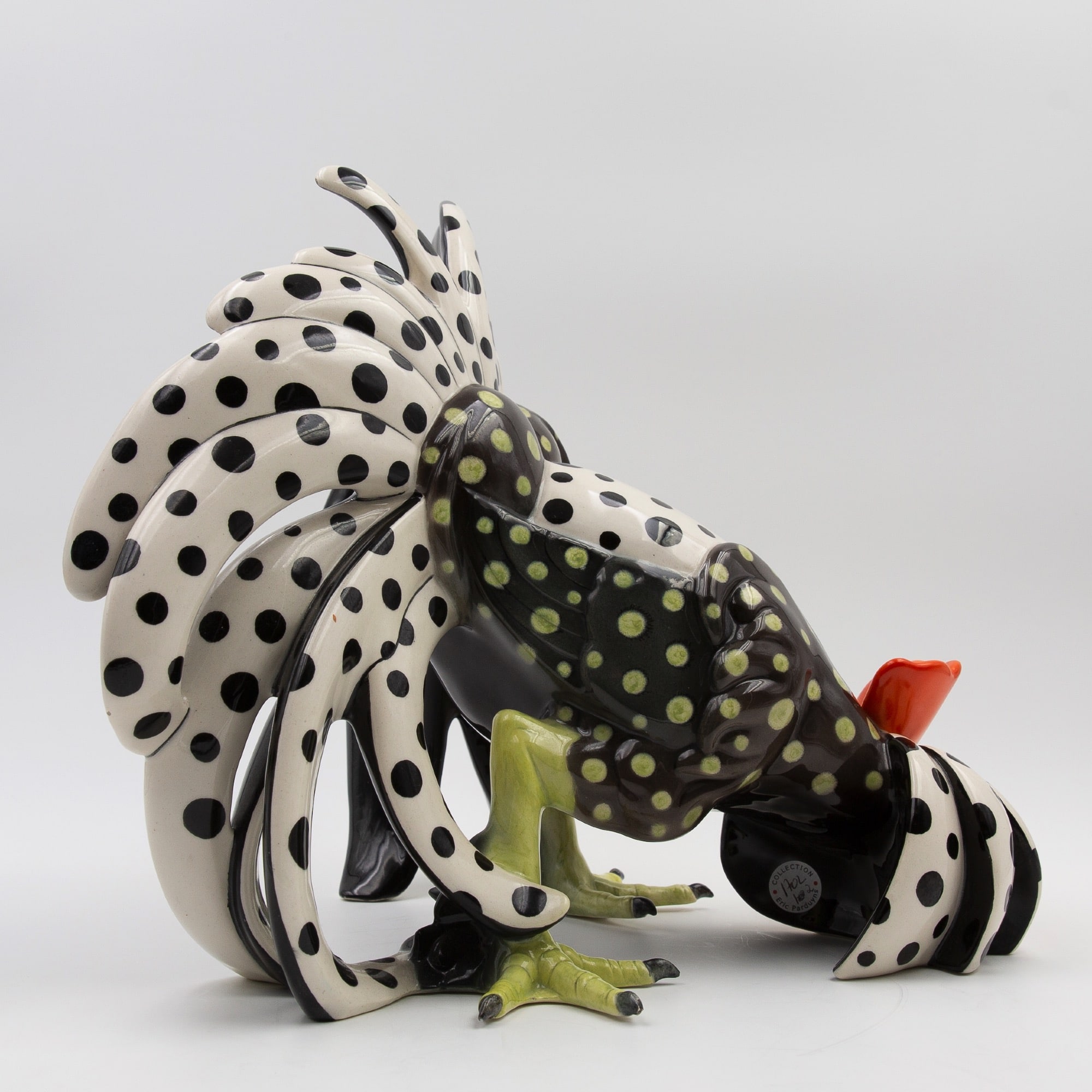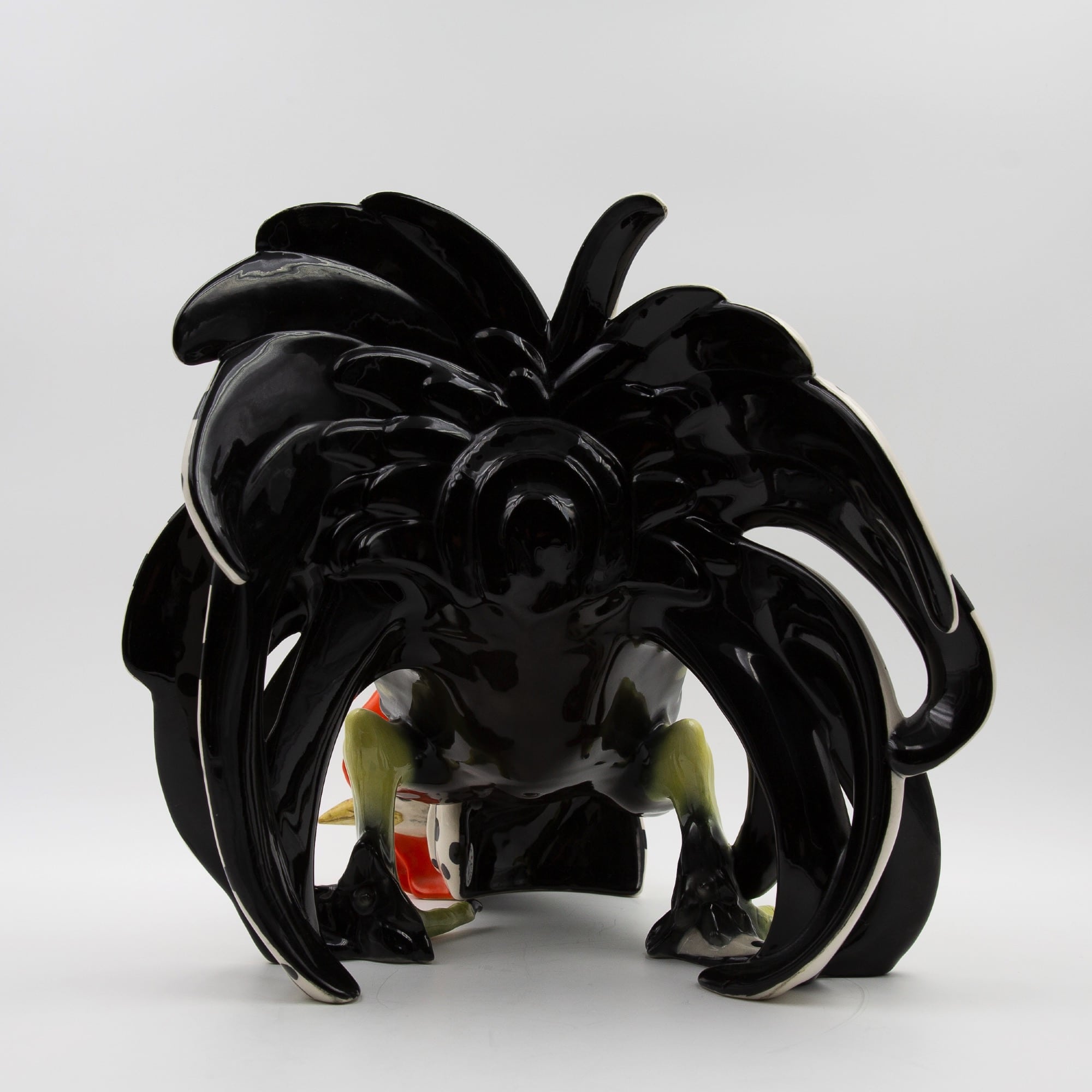 reference 1702_12
Ceramic figure of a cockerel, Sandro Vacchetti
unforget says

Large ceramic rooster figure decorated with alternating black polka dots on a white background and yellow polka dots on a black background.
The crest of the rooster of bright orange color.
Yellow and black legs.
Around 1930.
Manufactured by Lenci in Turin.
Signed by transfer onto the ceramic, Lenci, MADE IN ITALY with an arrow.
Lenci (Ludus Est nobis Constanter Industrie) which means in Latin "the game is a noble resolution" is a company of cloth and ceramic dolls and ceramics founded in 1919 and located in the city of Turin.
Originally specializing only in the production of games and toys, the company began producing ceramics in 1927.
Lenci's ceramics met with great success in the 1930s. When this rooster designed by Sandro Vacchetti was produced.

technical

Designer: Sandro Vaccheti
Manufacturer: Lenci
Circa 1930
Dimensions:
H 11 2/4 in. - 29 cm x L 11 2/4 in. - 29 cm x D 11 2/4 in. - 30 cm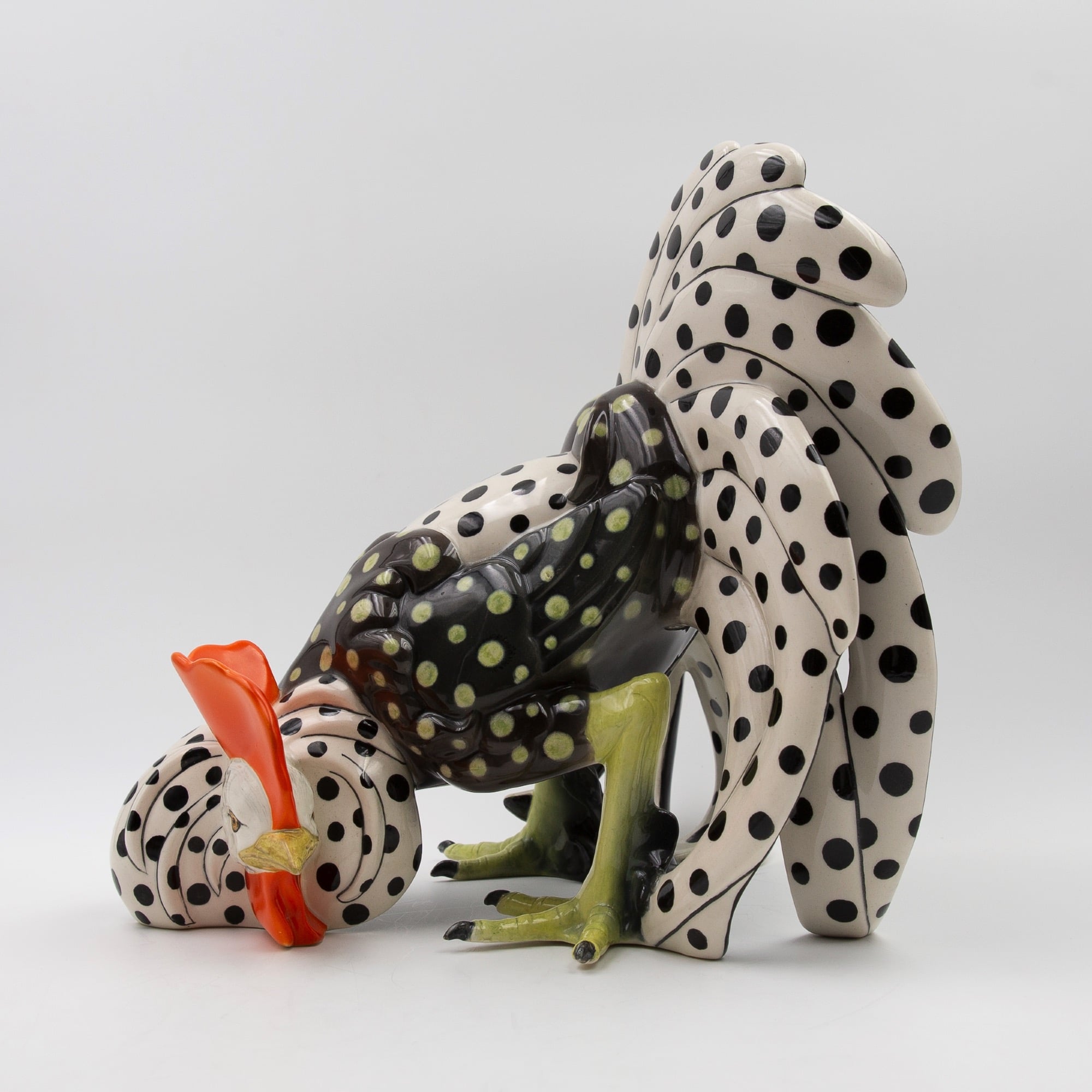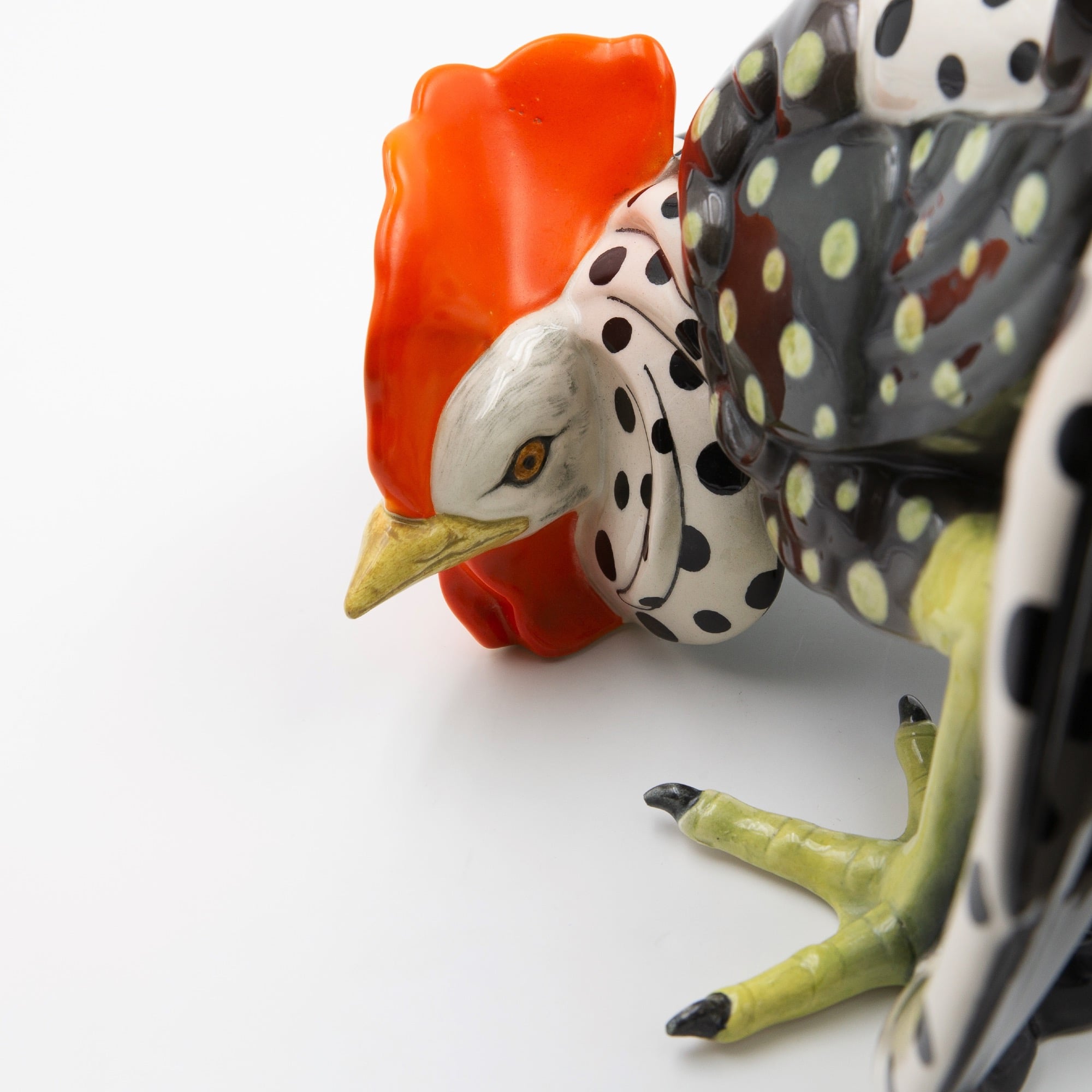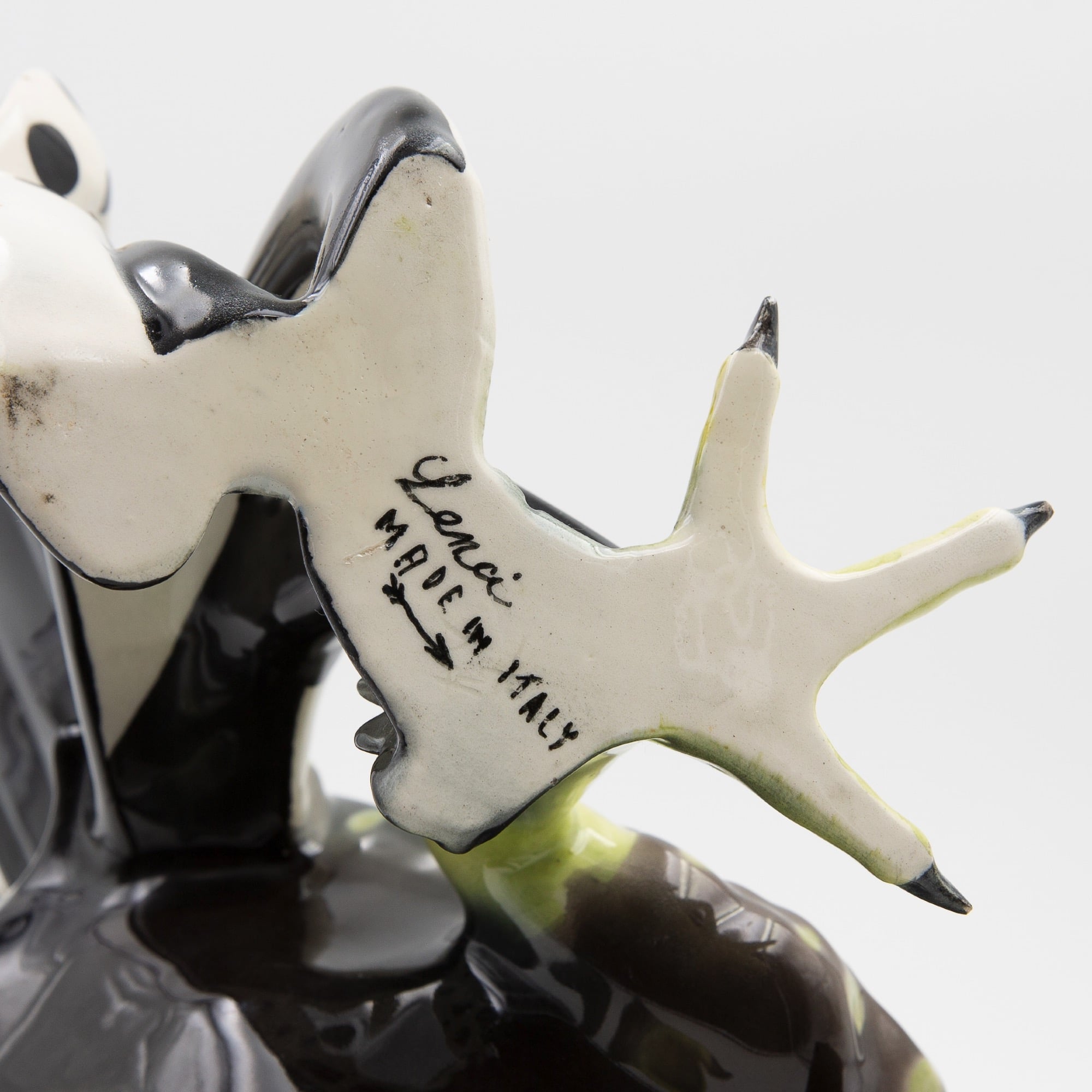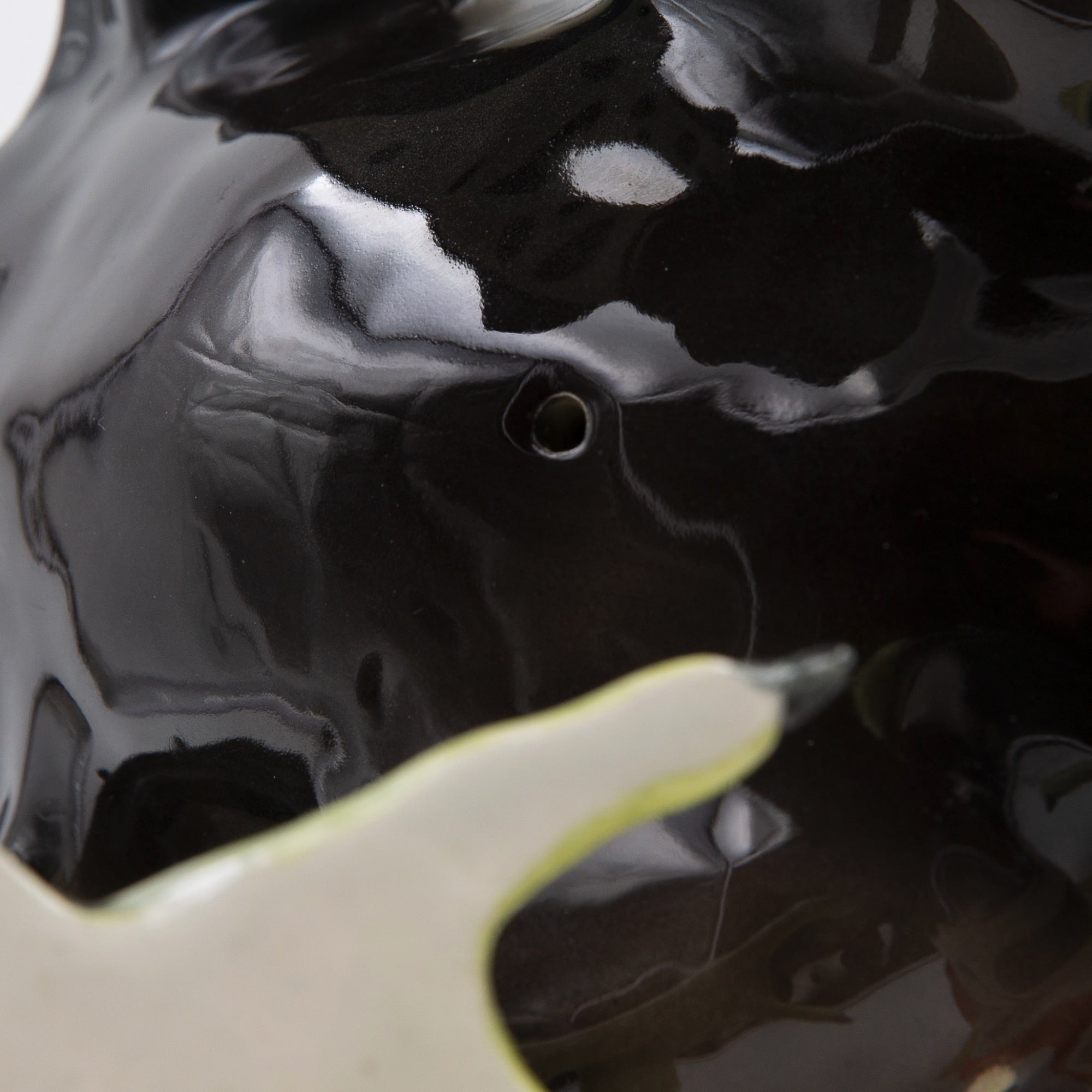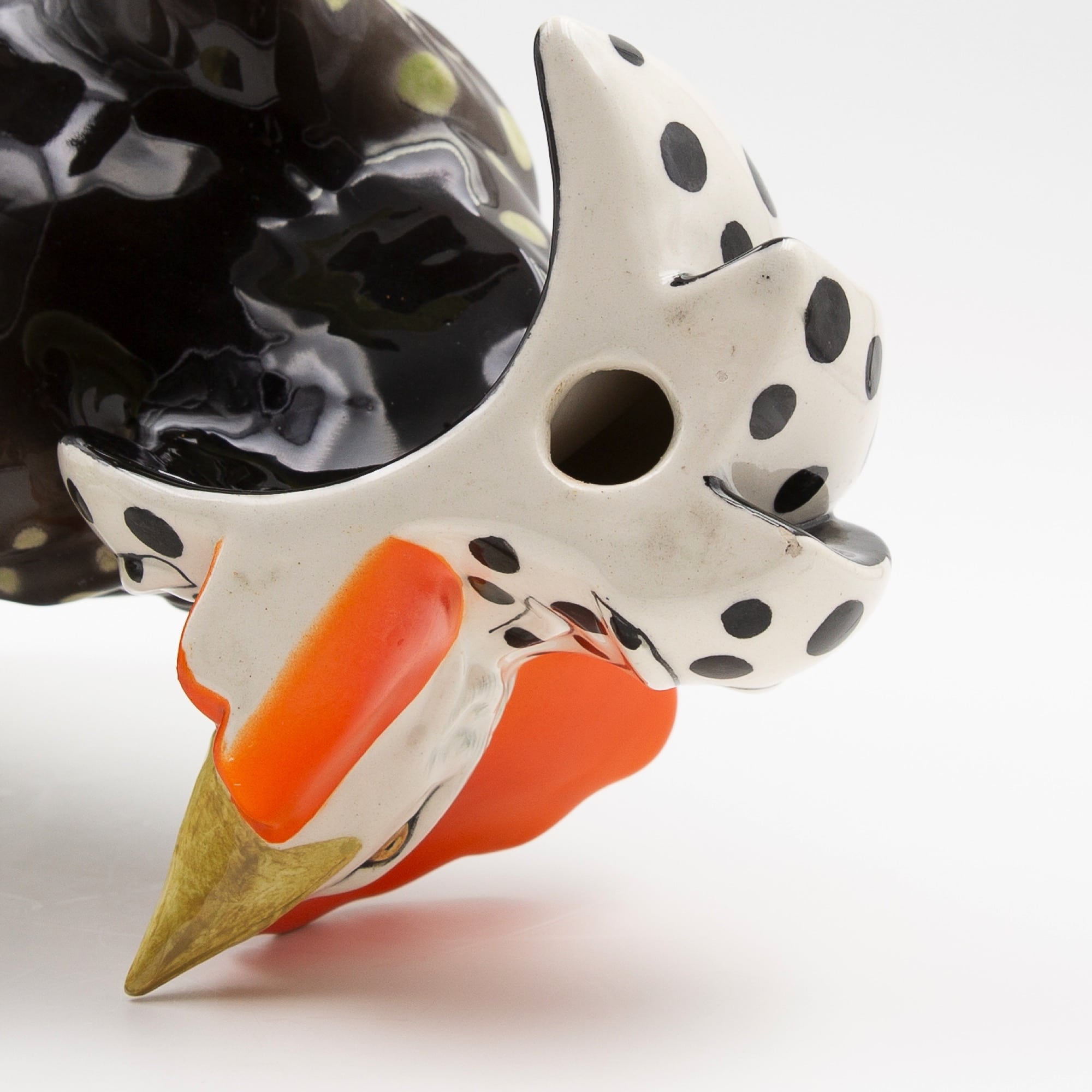 —
Sandro Vacchetti
Ceramic figure of a cockerel, Sandro Vacchetti, Lenci
REF 1702_12
All photos are from Ludovic Vandenweghe for unforget.eu