Rosewood Sideboard on chromed feet, Bodil Kjaer, E. Pedersen & Sons (Denmark)
—

Bodil Kjaer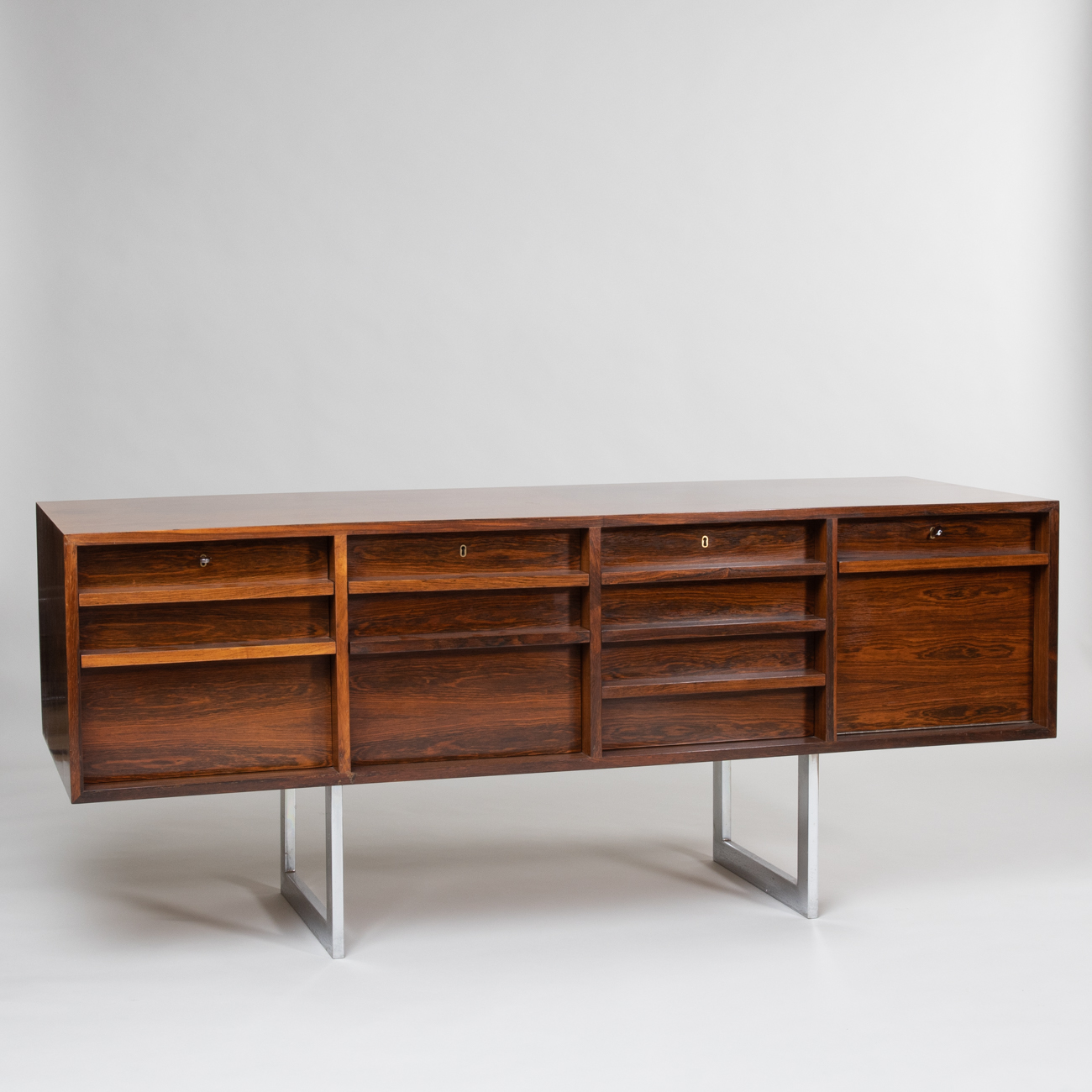 reference 1303_8
Rosewood Sideboard on chromed feet, Bodil Kjaer, E. Pedersen & Sons (Denmark)
unforget says

Sideboard resting on chrome legs, also called Credenza.
Designed by Bodil Kjaer in the early 1960s, this piece of furniture is part of the same series as the iconic desk complement found in several James Bond films.
From Russia with Love;
You only Live Twice;
and On Her Majesty's Secret Service;
and more recently in Kingsmann the movie

Our example is rosewood veneer but is known as "Santos Rosewood" (exempt from cites certification).

The cabinet is also visible from the back, it is completely finished, so it can be placed in the center of a room to determine its lines.

The cabinet is split into 4 distinct blocks.
The first and second consist of a low drawer and a high drawer.
The third block is made up of 4 drawers.
The fourth has a hinged door opening from above, inside which there are storage spaces.
Two original keys complete the set. Two keys are missing.

The piece of furniture is in good unrestored condition, with no structural defects or chips on the veneer.
However, it shows significant discoloration on top as well as a stain probably caused by a flowerpot.
A restoration of the varnish (vernis au tampon) is of course possible, but some people will prefer to leave the furniture in its original condition. We want to leave the choice.

The furniture bears its original label "DANISH CONTROL FURNITUREMAKERS" "made in denmark by e. pedersen & son a-s "" design bodil kjaer ".

Bodil Kjaer is a Danish architect and designer specializing in interior and urban design who is best known and recognized for this flexible series of furniture designed in the early 1960s and manufactured by E. Pedersen & Son.


technical

Designer : Bodil Kjaer
Manufacturer : E. Pedersen & Sons (Denmark)
Manufactured : circa 60'
Dimensions:
H 28 1/4 in. x W 67 in. x D 24 in.
H 72 cm x W 170 cm x D 61 cm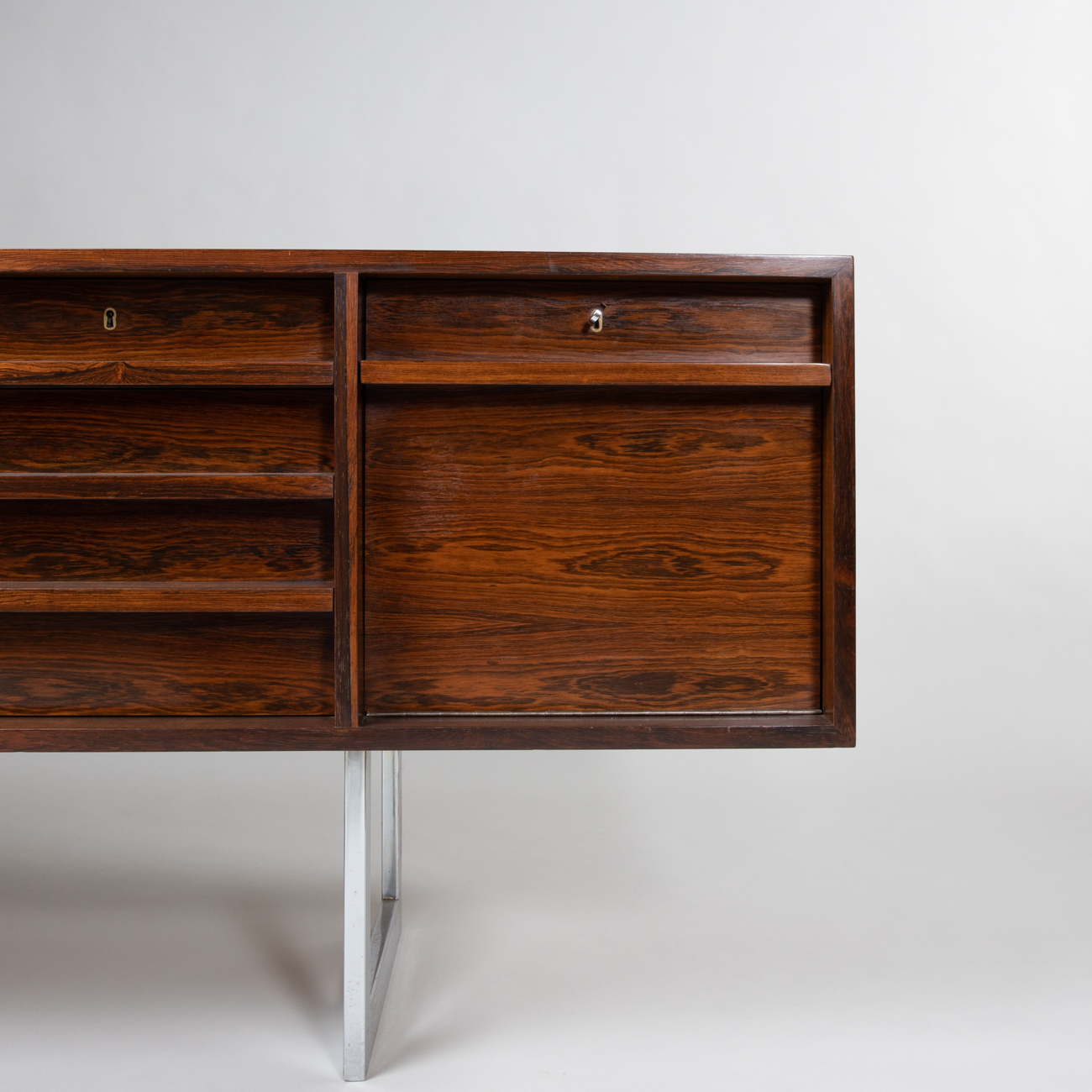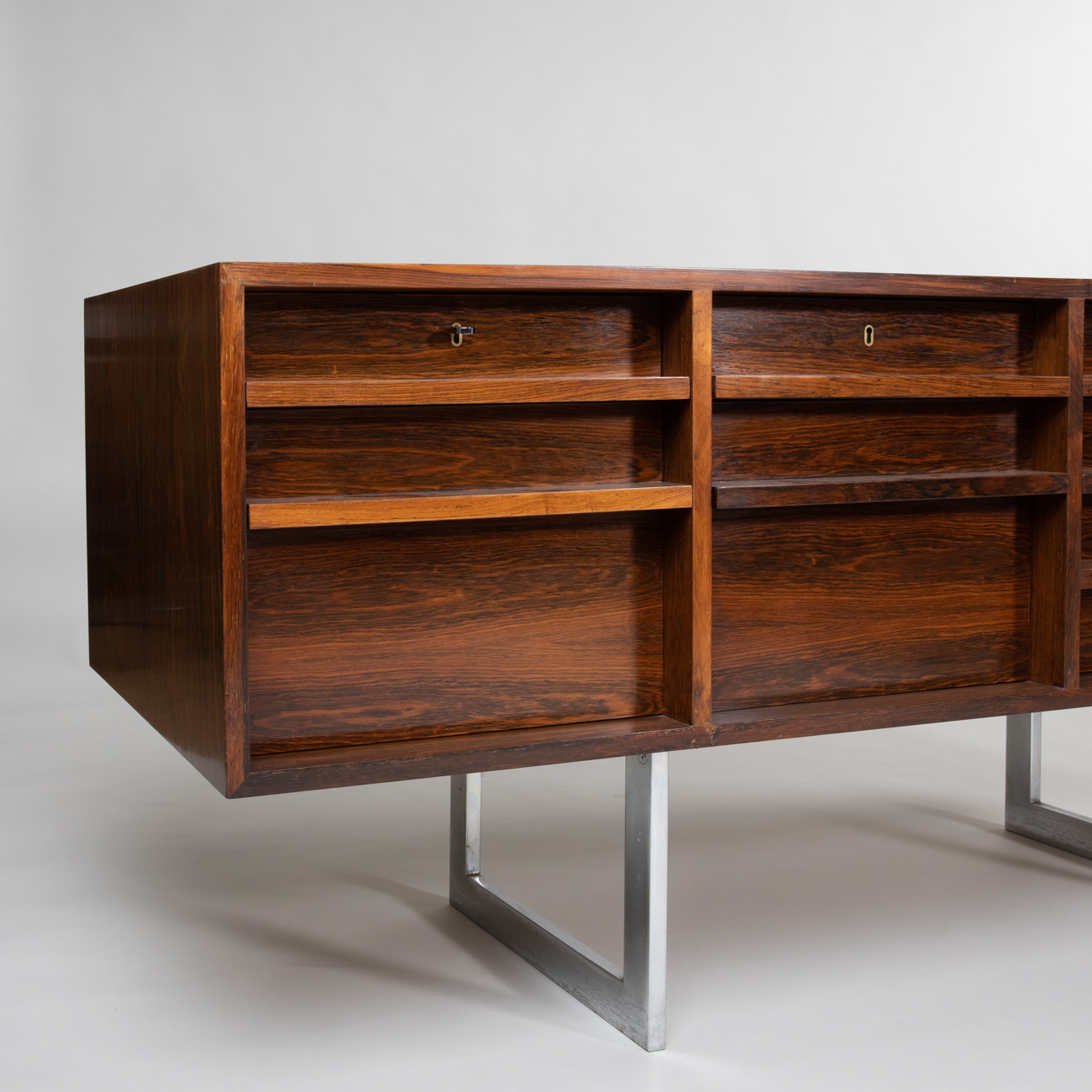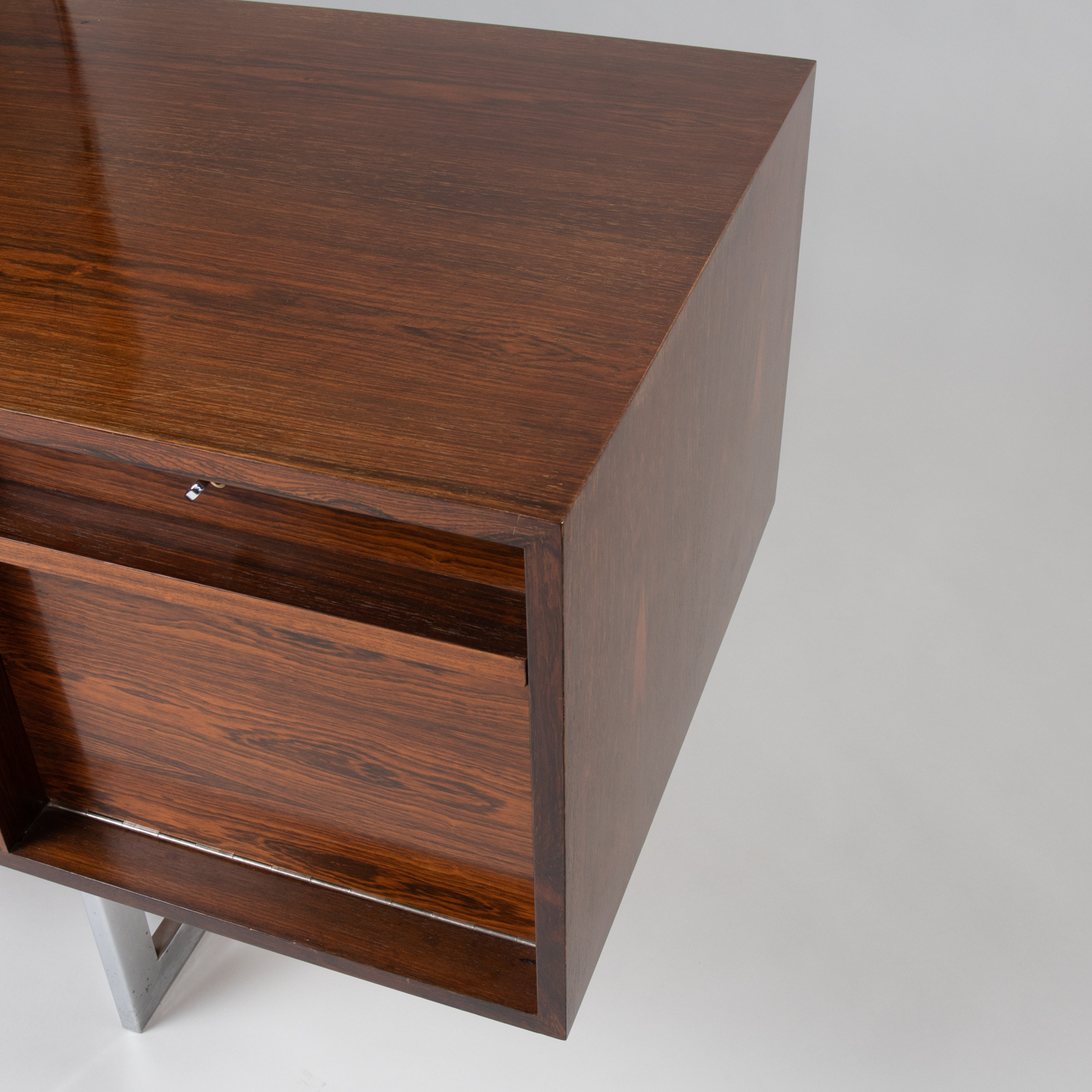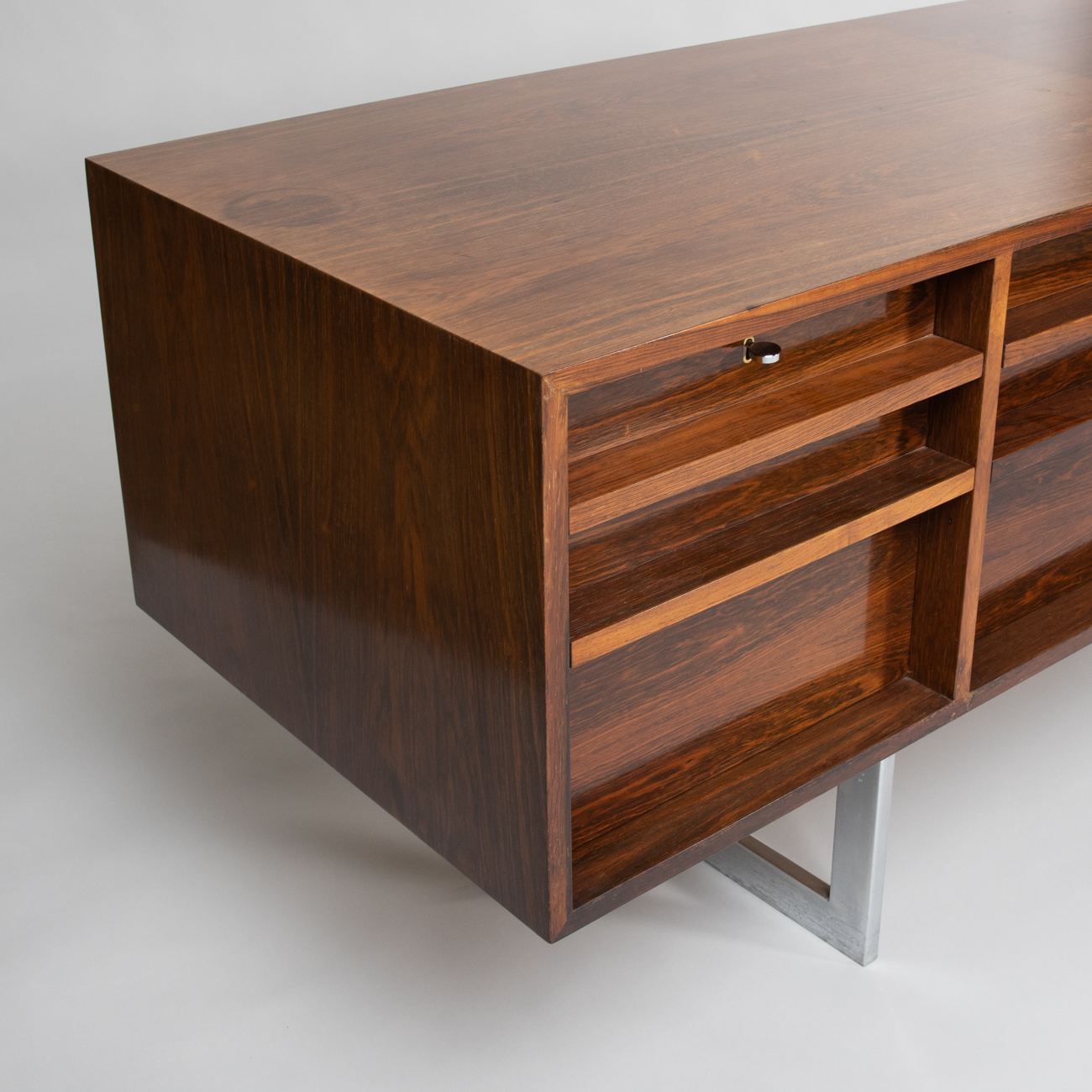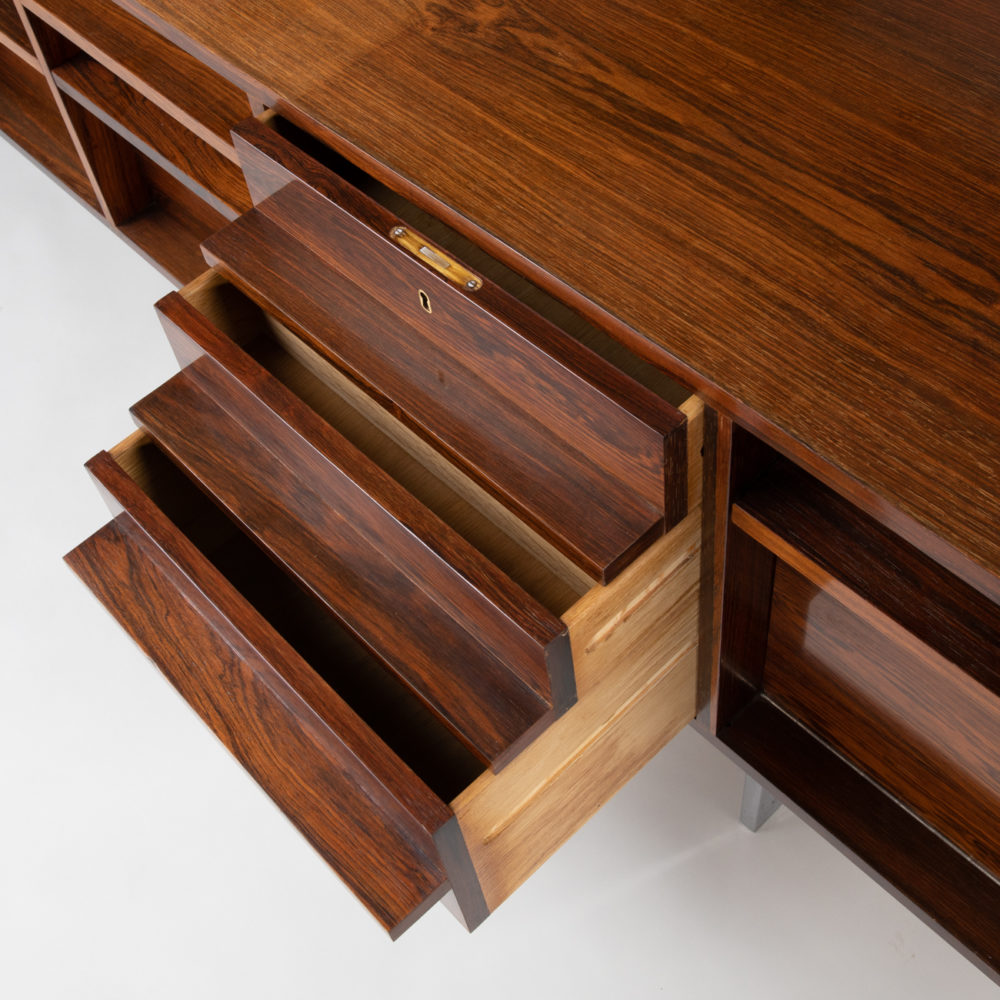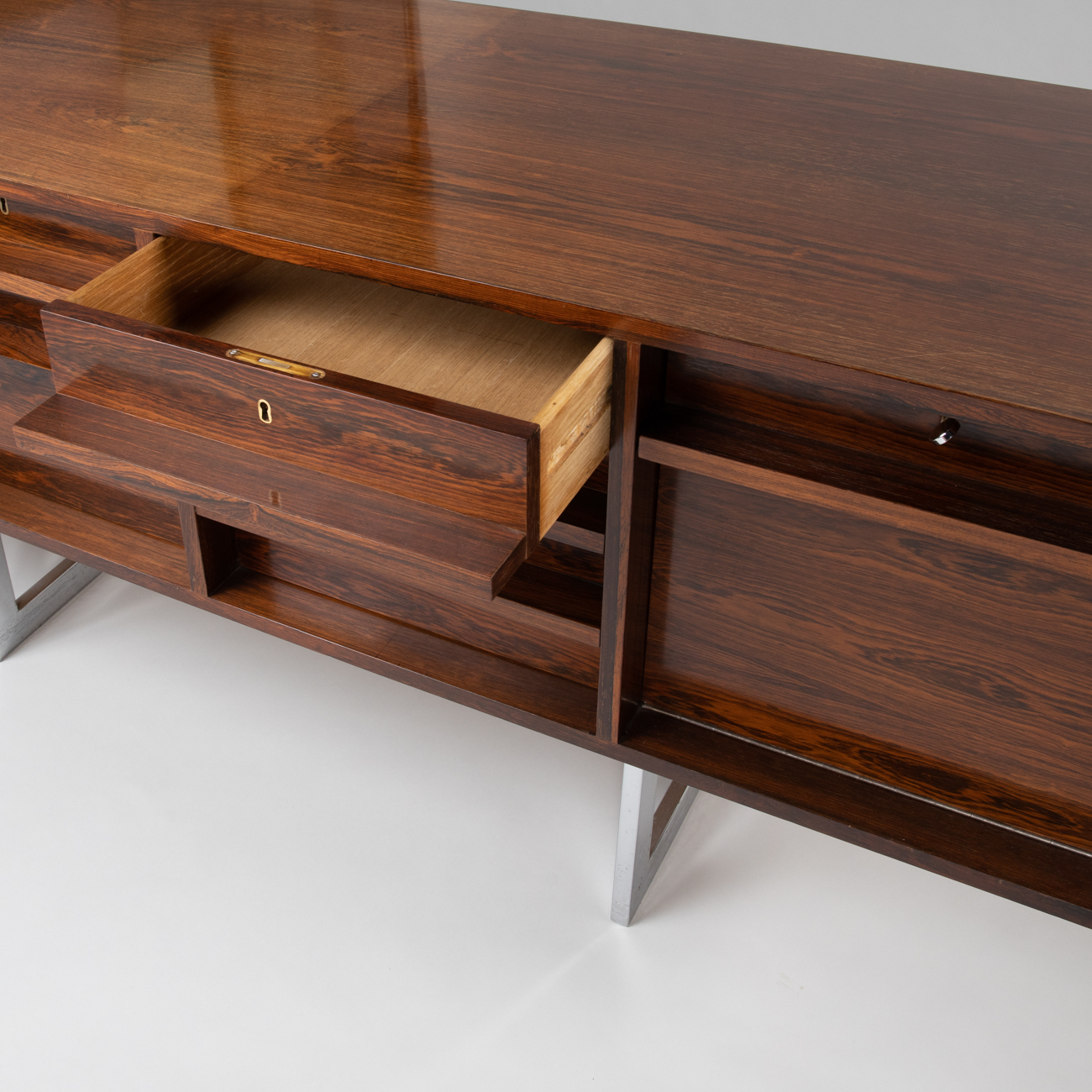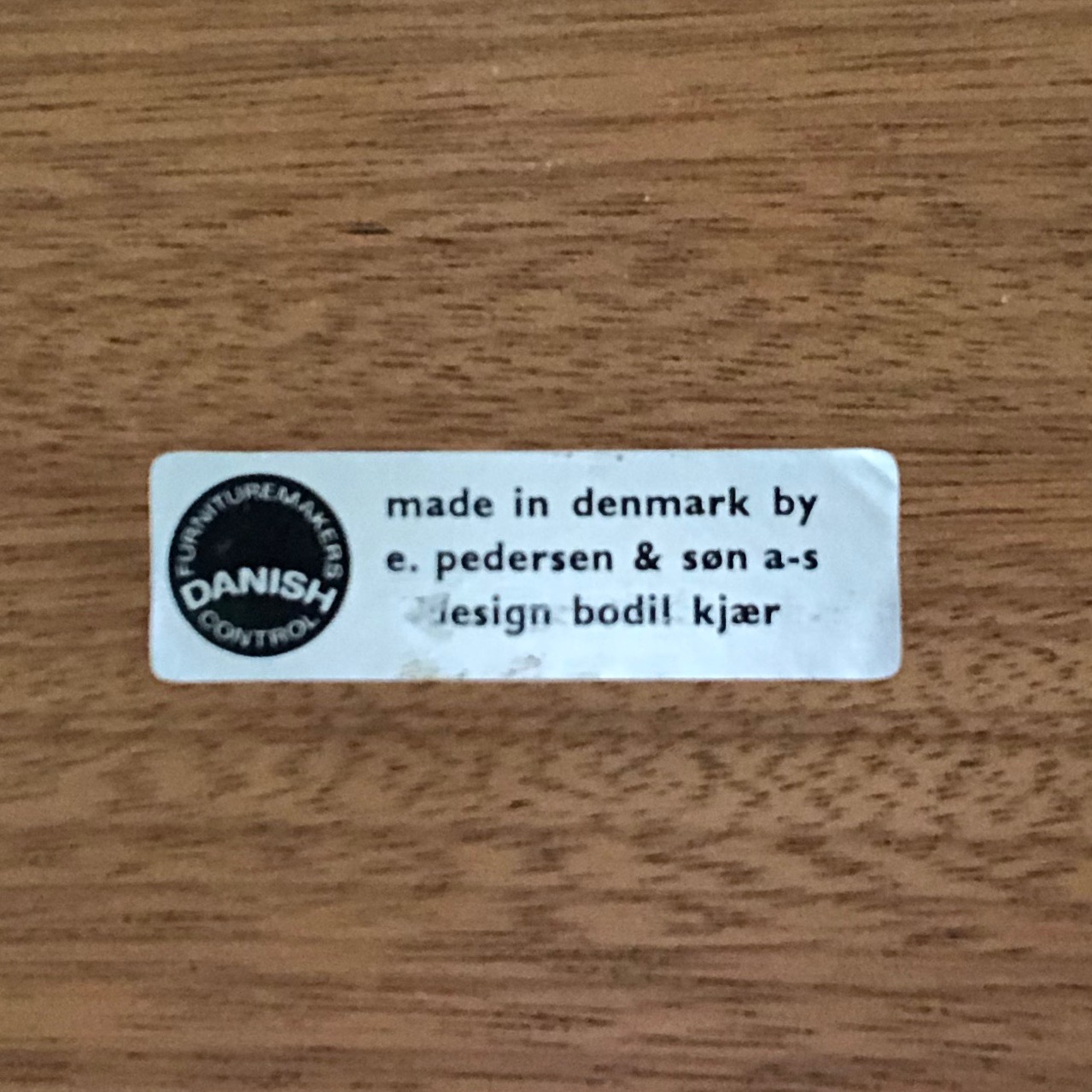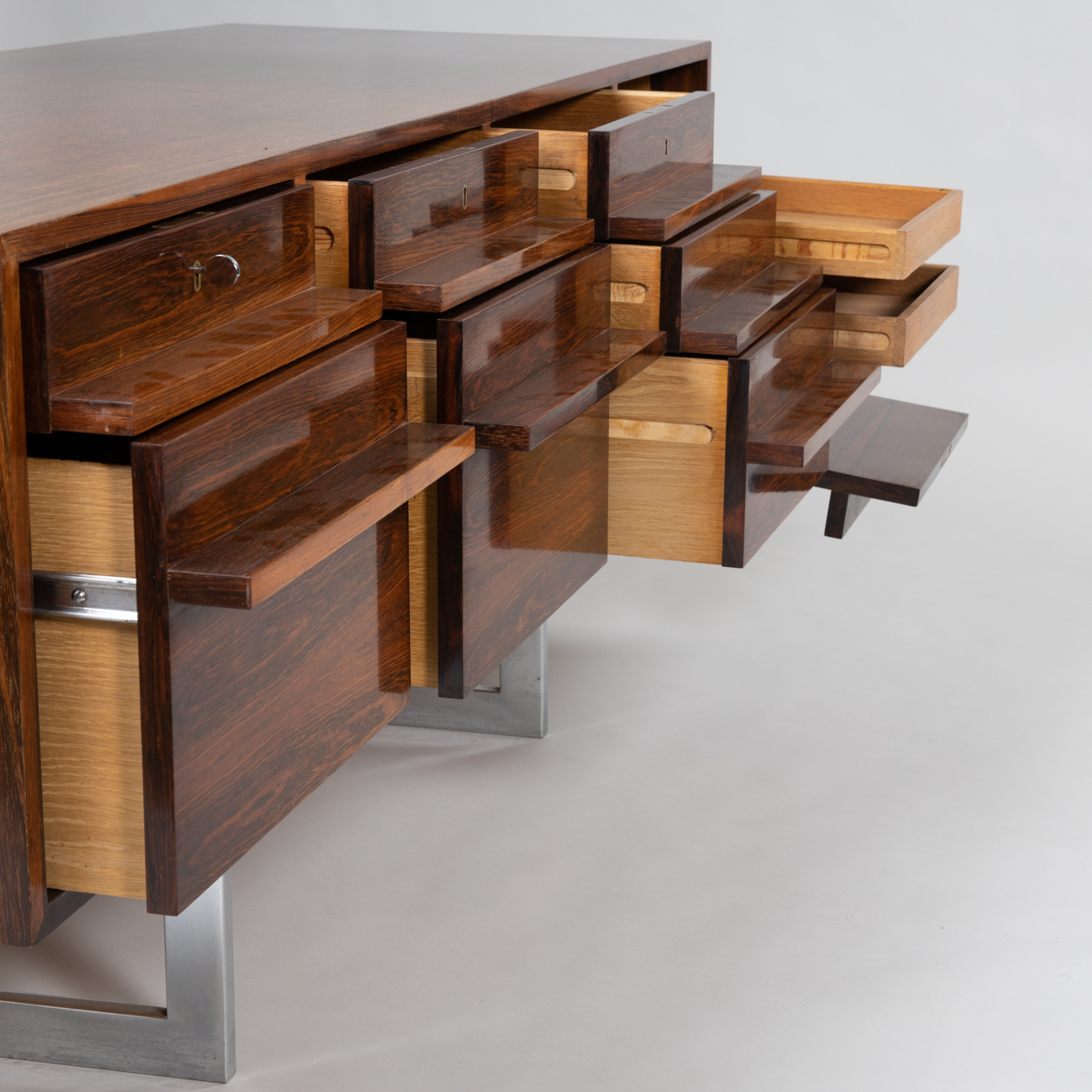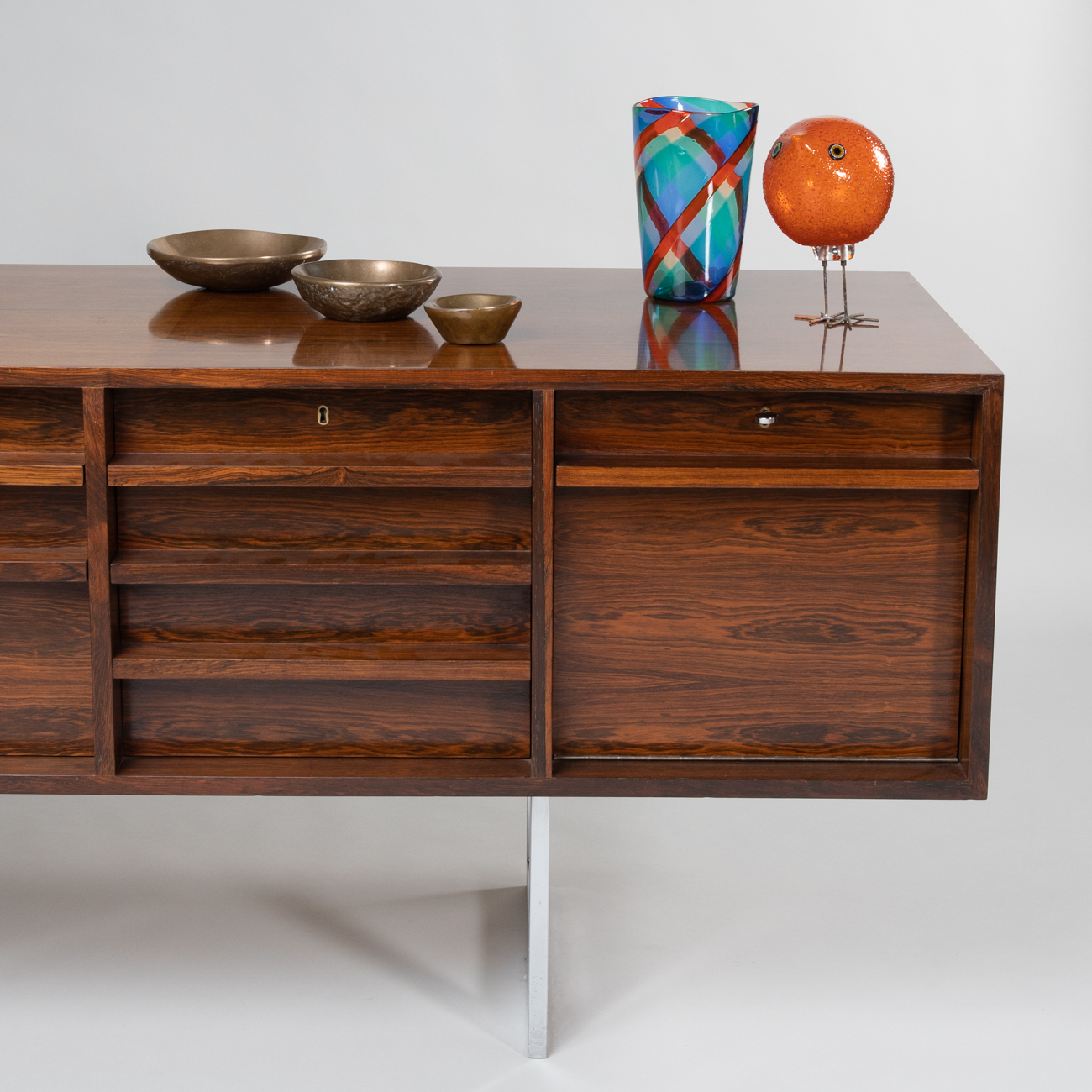 All photos copyright Ludovic Vandenweghe for Unforget.eu
If you prefer to see the item you love itself, we can schedule an appointment in Brussels or at our countryside home (35 kms from Lille).
We also travel several times to Paris, London and other European destinations.
Anyhow it will always be possible to meet each other !