A Scozzese (or tartan) bottle with stopper
—

Ercole Barovier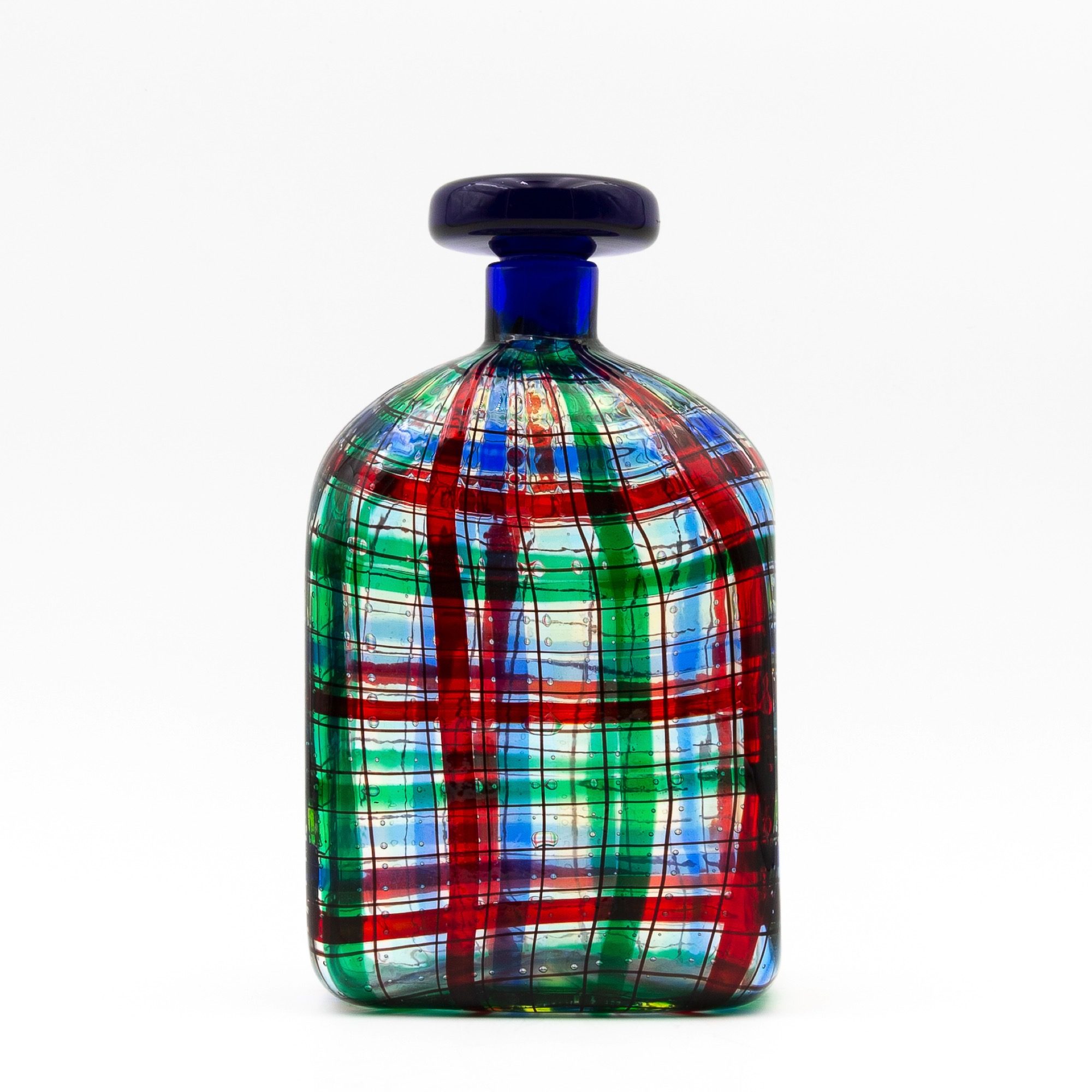 reference UB10_79
Barovier for Christian Dior Paris "tartan" Murano glass bottle with stopper
unforget says

A "tartan" or called "scozzese" (scottish) Bottle with stopper designed and manufactured around 1969 By Barovier et Toso in Murano. Blown glass bottle made of fused polychrome glass rods, wonderful pattern of blue, green, red and clear glass with a brown glass accent. A high end piece produced during golden age of Barovier !
technical

Dimensions:
H 23 cm x W 13.5 cm x D 8.3 cm
H 9.06 in. x W 5.31 in.x D 3.27 in.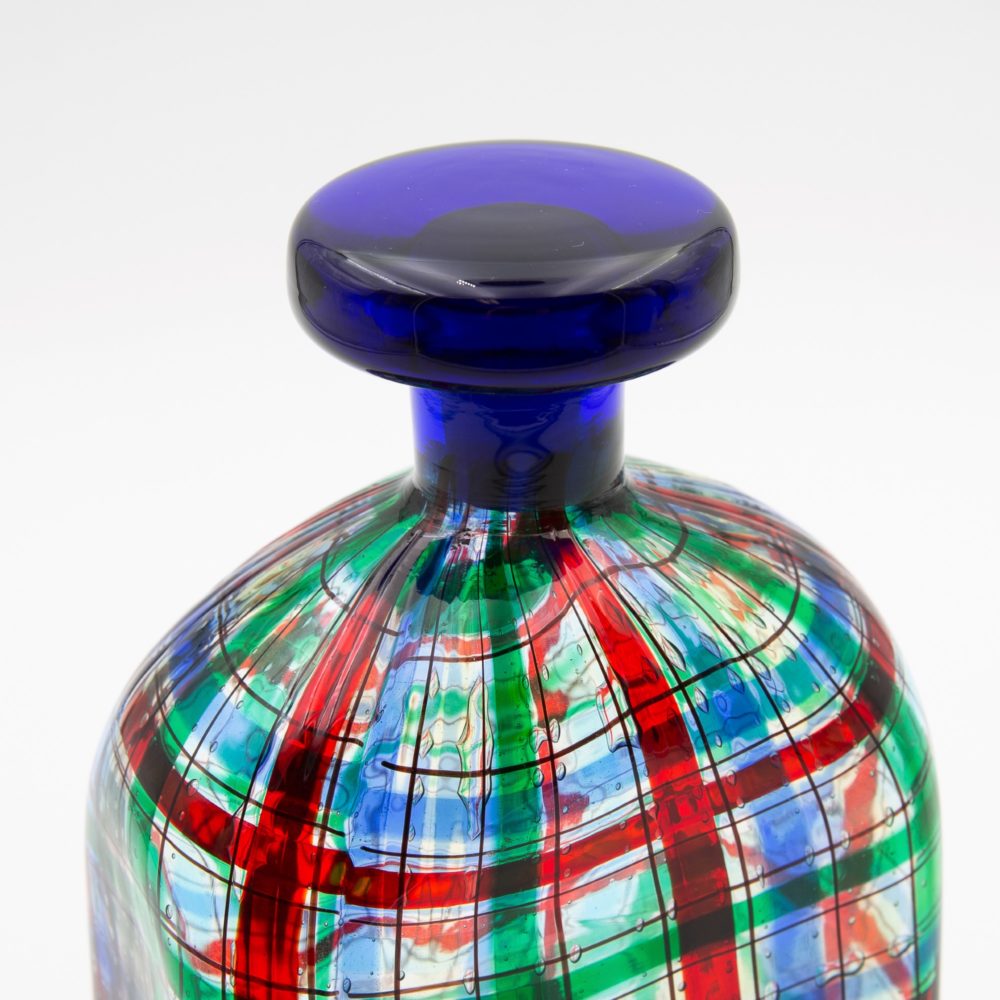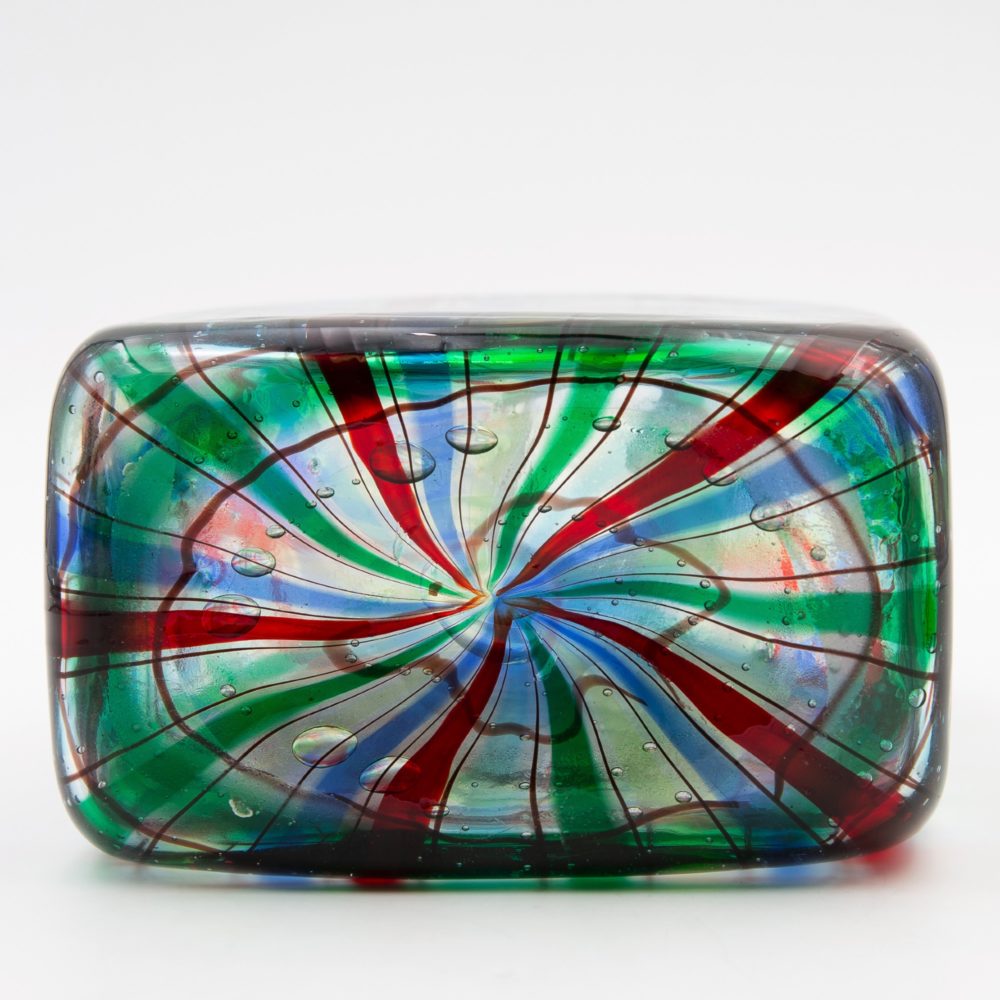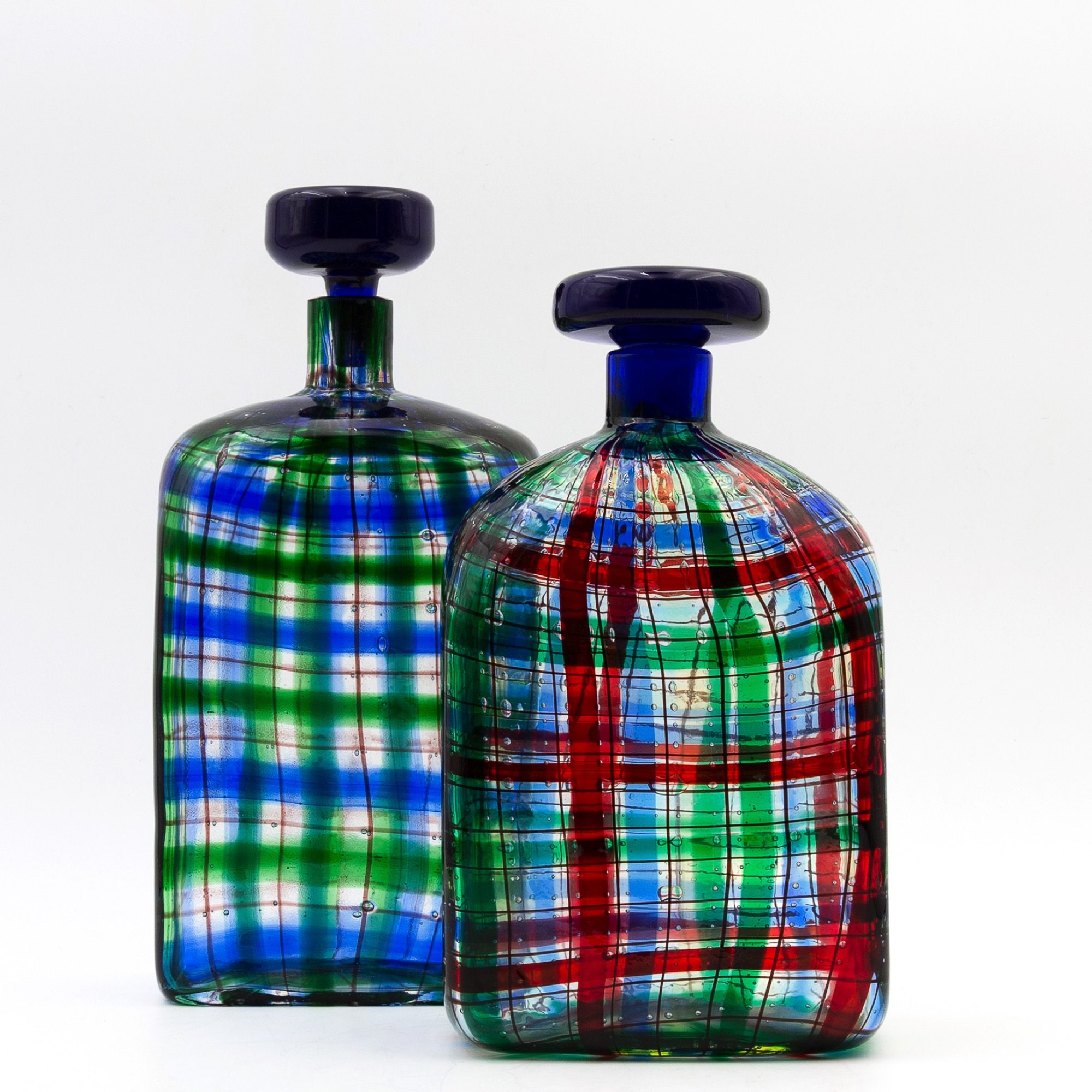 —
Ercole Barovier
A Scozzese (or tartan) bottle with stopper
REF UB10_79
Photos copyright Ludovic Vandenweghe for Unforget.eu
—
Ercole Barovier
( 1889 – 1974 )
Ercole Barovier is the son of Benvenuto Barovier.
Born in a family of glass making tradition , Ercole Barovier becomes artistic director of the "Vetreria Artistica Barovier et C" aged of 26 and become a partner in his father's company aged of 30.
In 1936 Ercole became sole owner of his father's company and organized a fusion with another famous glasswork S.A.I.A.R. Ferro Toso. The merger of the two companies creates a new name in 1942 : "Barovier et Toso".
Ercole will maintain artistic direction of the new company until 1972.
Throughout his career, Ercole Barovier will not stop trying to invent new techniques and color combinations.
Barovier's contribution to the revival of art glass is of paramount importance.