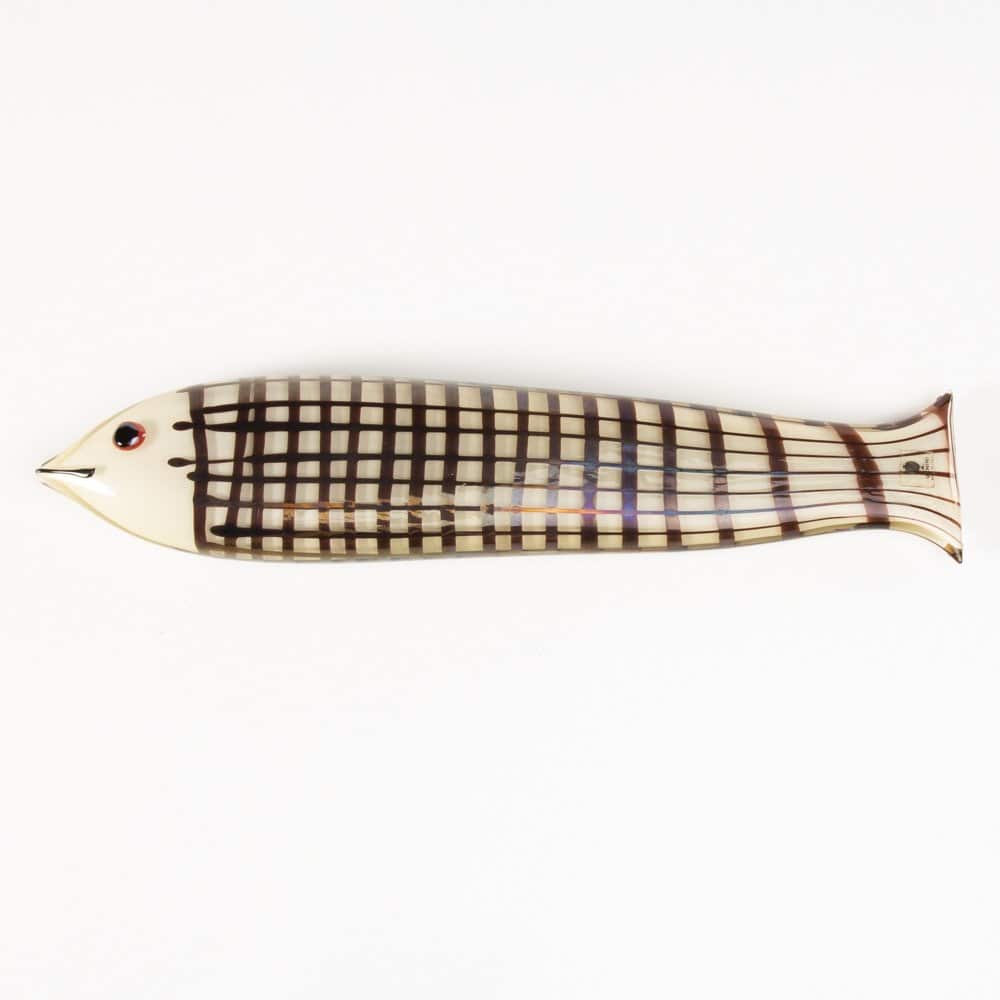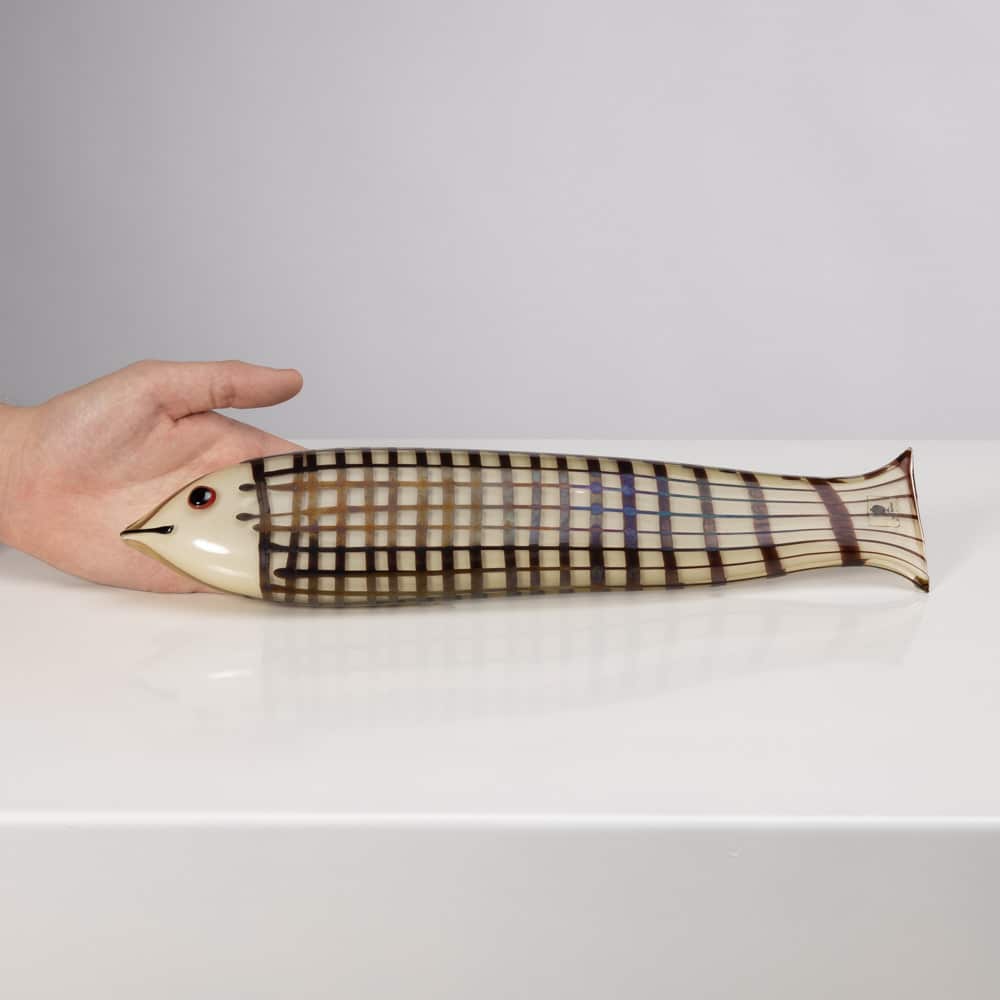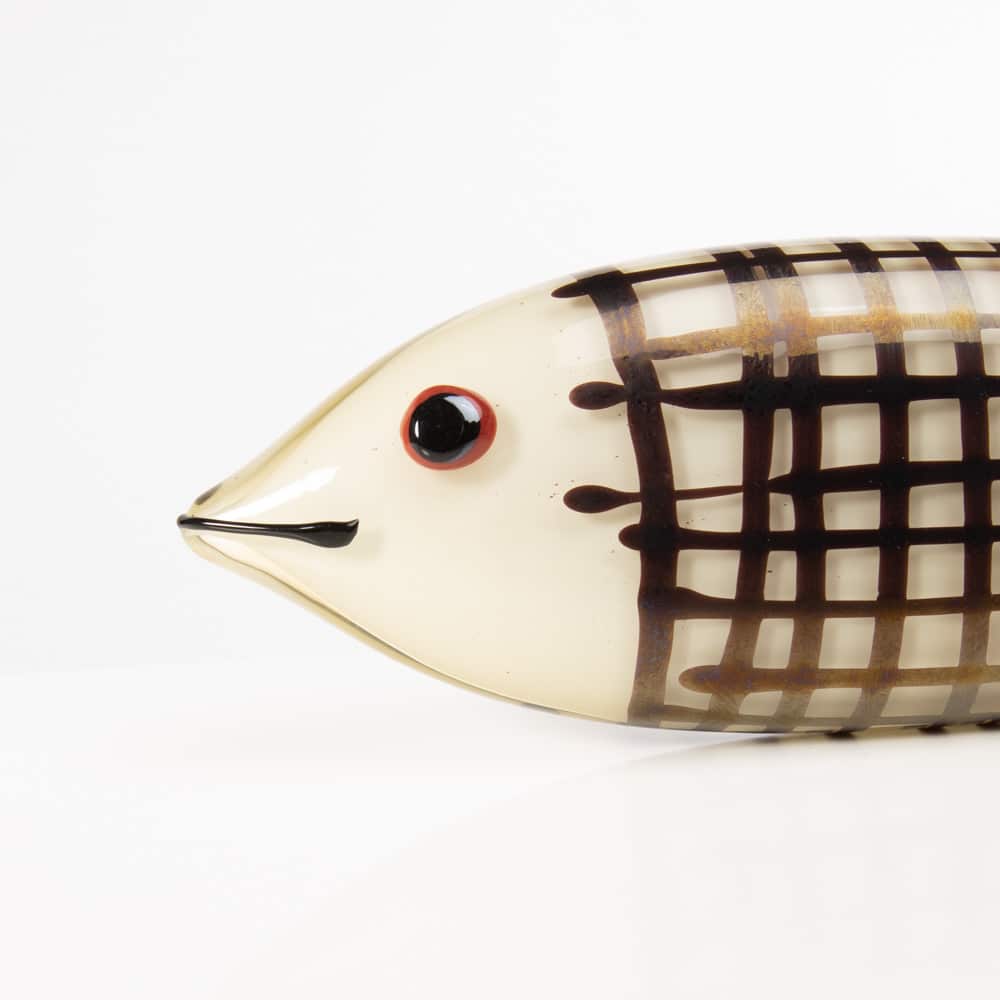 reference UD08_60
A sculpture modeled as a fish, Ken Scott, Venini
unforget says

This large fish measures 36 centimeters long in opaque clear amber glass and decorated with a grid of dark amethyst glass. The detail of the black eye on a red background. Ken Scott wanted a slightly iridescent surface for this model. This sculpture has been manufactured in 1980, it is signed with the diamond point, Venini, K.S. 80 and bears its original plastic label. It is in excellent condition. The sculpture is referenced in the Venini archives under the reference 11053. George Kenneth Scott, known as Ken Scott, joined Europe after World War II. After a brief stint in Paris, he went to Milan where he indulged in his passion which is fashion. In 1951 Macy's Ken Scott to design a decor for an exhibition on the theme of Italian craftmanship. Ken Scott will draw a series of 16 different fish, as well as a starfish. These very colorful fish borrow techniques developed over decades by Venini and will be relaunched in the 1970s by Venini.
technical

Designer : Ken Scott
Manufacturer : Venini
H 1 2/4 in. x W 14 1/4 in. x D 3 in.
H 3,5 cm x W 36 cm x D 7,5 cm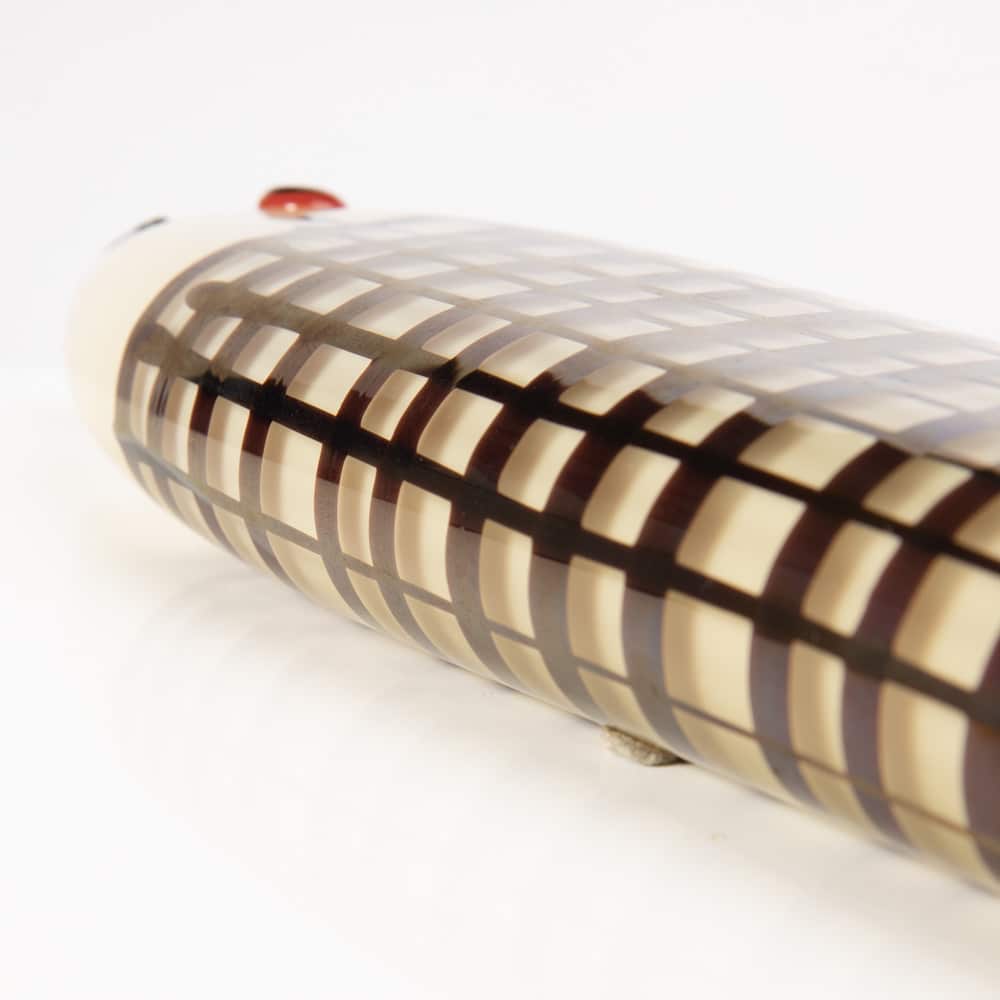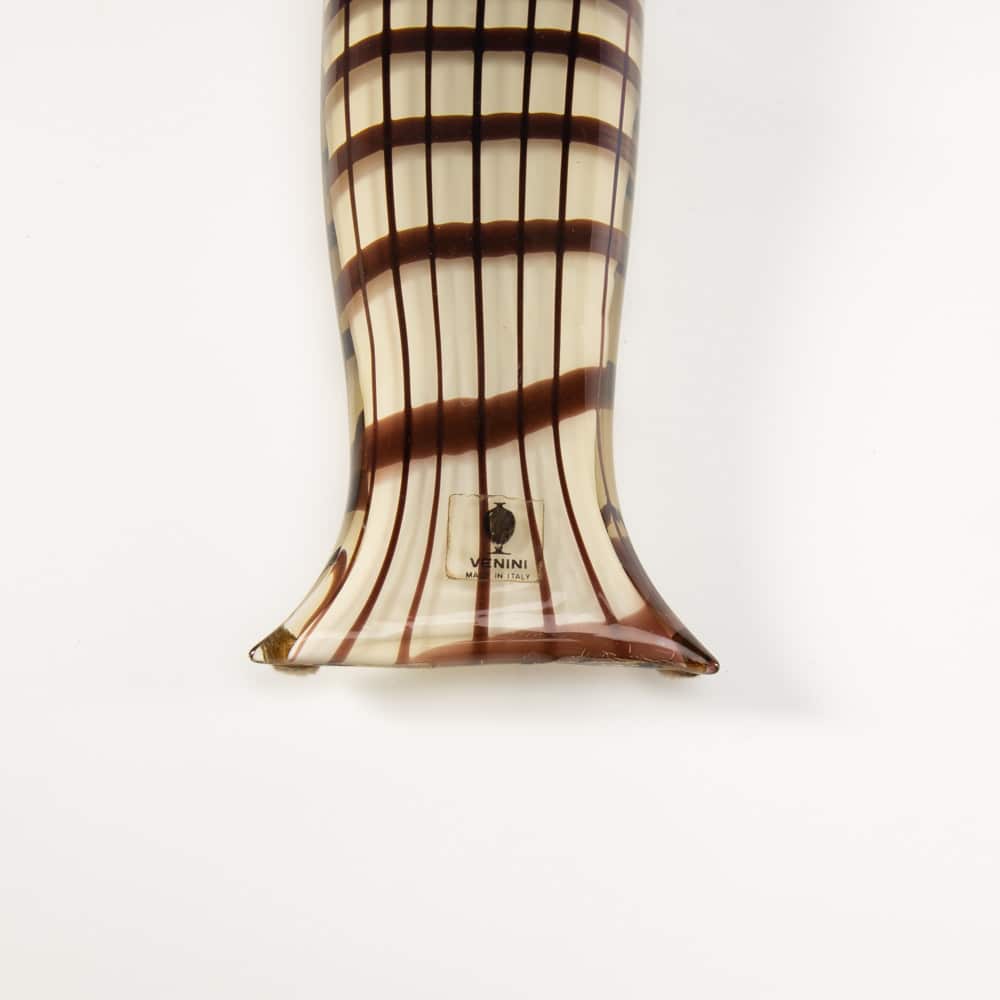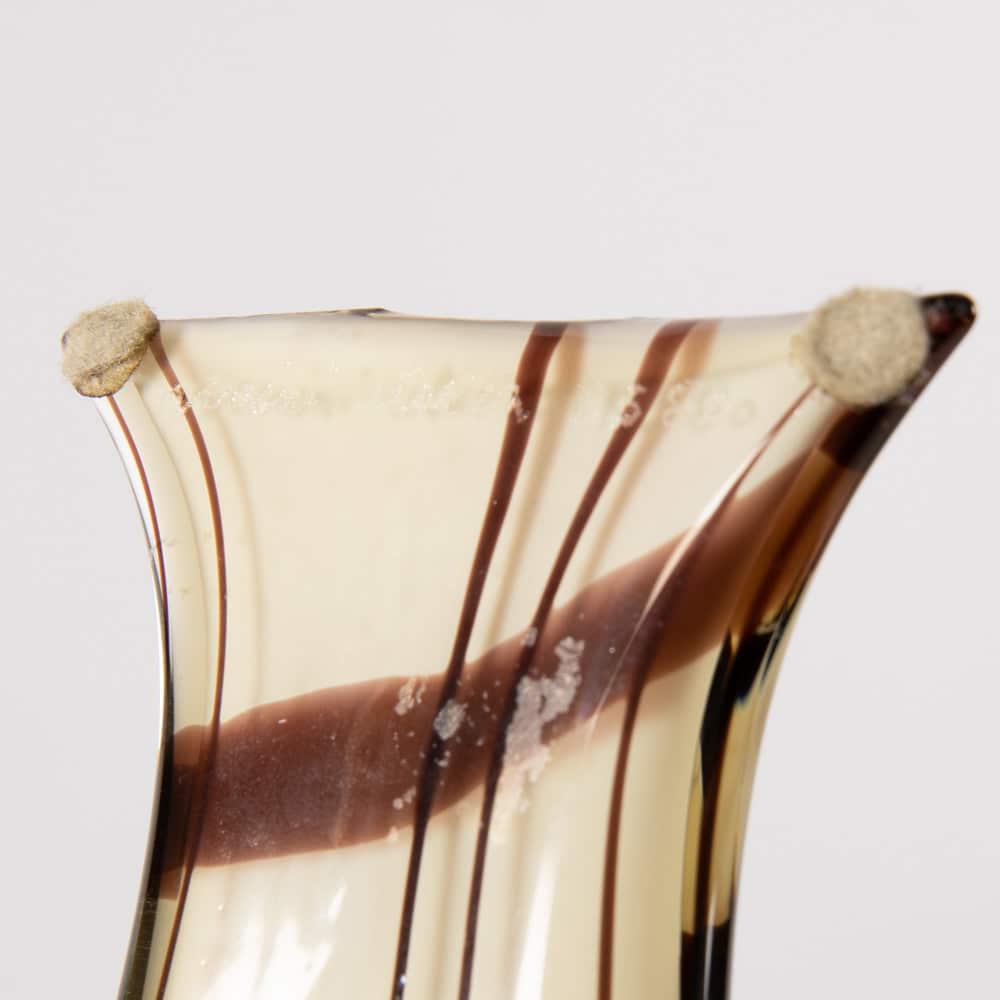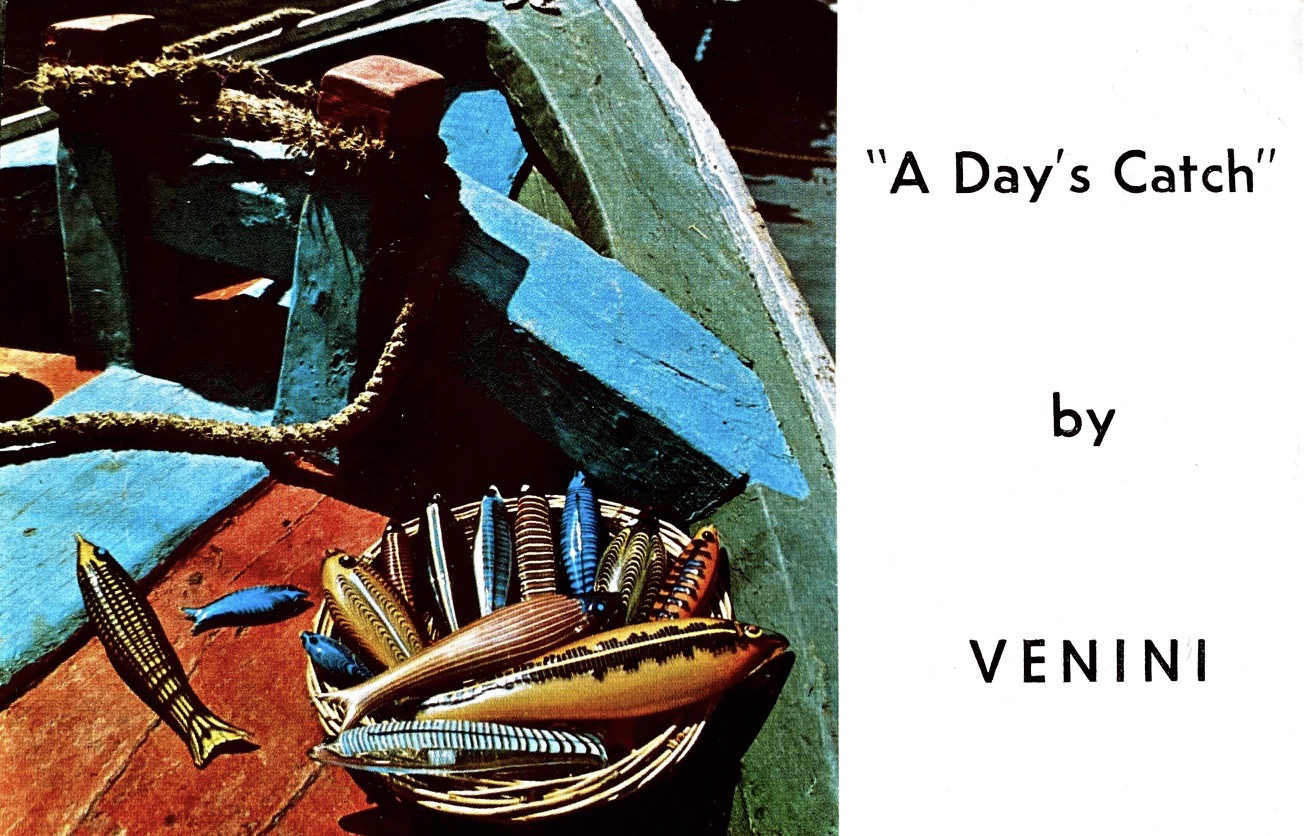 All photos copyright Ludovic Vandenweghe for Unforget.eu
Commissioned by Venini to design the "Made in Italy" showcase for Macy's NYC
Kenneth Scott, american, designed an acclaimed series of fishes for the exhibition « Made In Italy » organized in the fifties by Macy's in New York.
The set was originally commissioned by Venini to decorate to decorate a show case.
Ken Scott uses different color combination than the ones previously seen before.
He's mostly known for his textile designs.
Doing psychedelic colorings before everyone.
Ken Scott dies in 1991 aged 72.