Sicilia (Sicily) is a lady figurine from the series of regional costumes
—

Fulvio Bianconi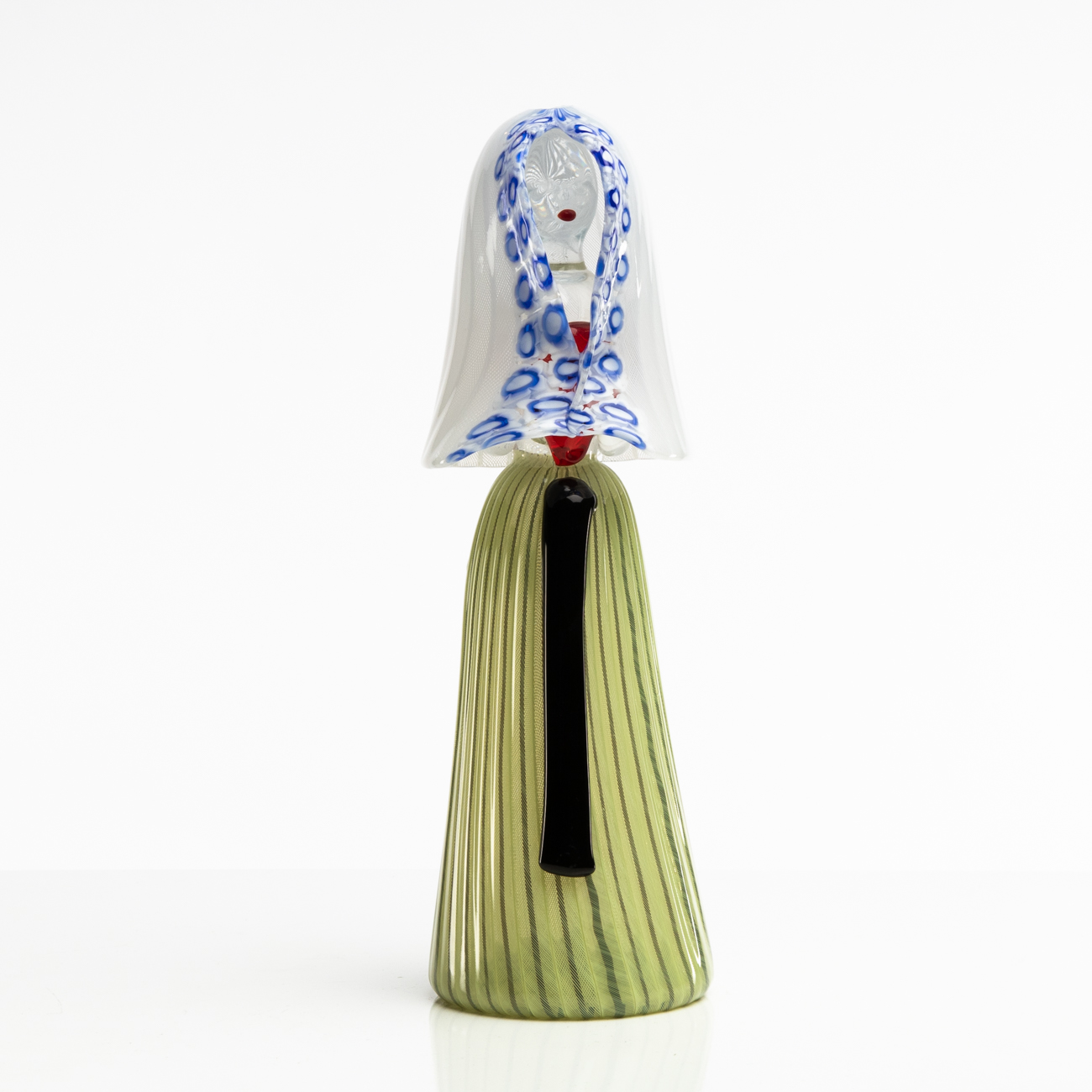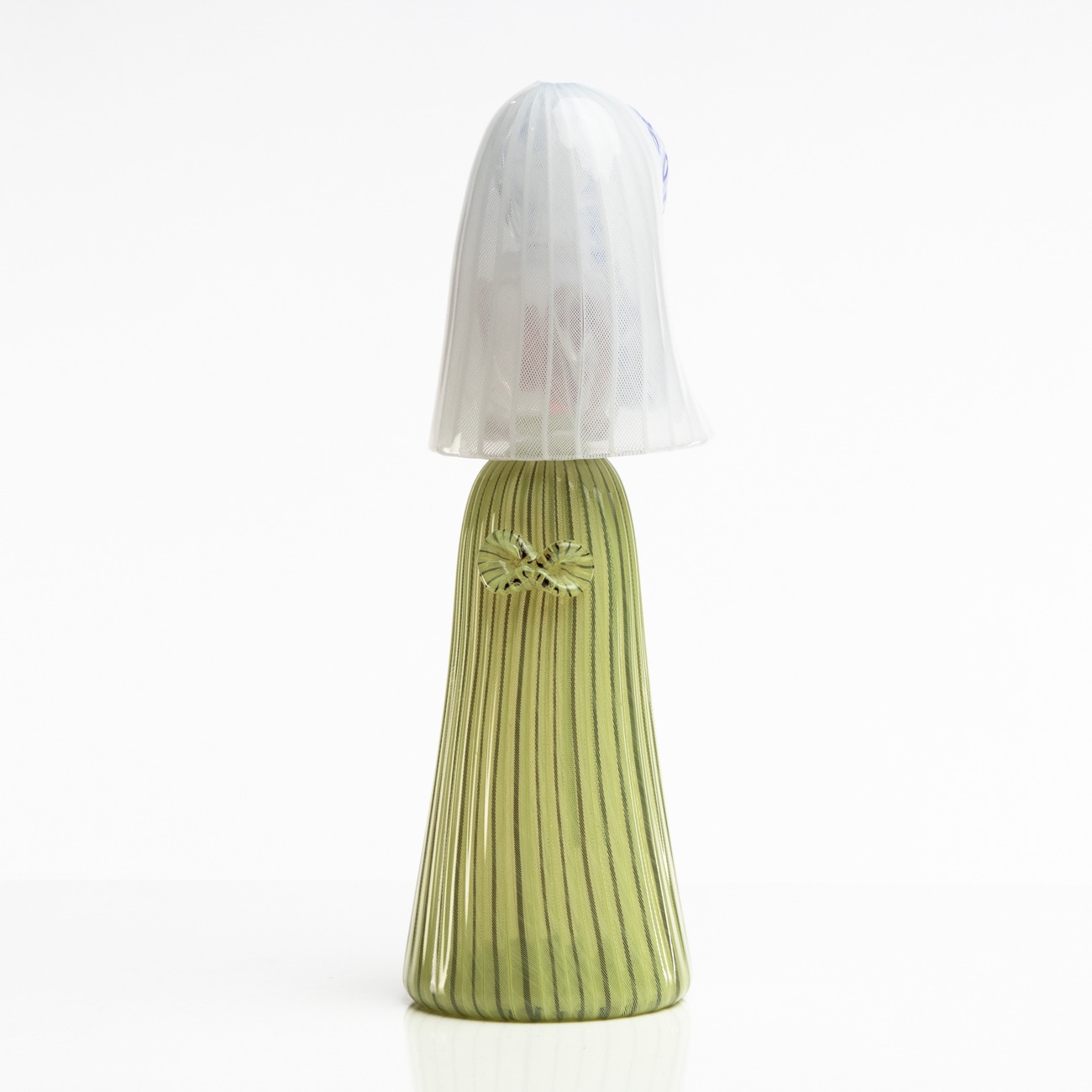 reference 0604_8
Sicilia (Sicily) is a lady figurine from the series of regional costumes designed by Fulvio Bianconi for Venini in 1949-1950.
unforget says

Fulvio Bianconi imagines this series of figurines whose production requires great technical skills representing women and men in traditional Italian costume. Some Italian cities are represented, Naples, Rome, Florence and Venice, but also some regions Sardinia and Sicily.

The statuettes were produced in polychrome glass, often with a transparent base, which borrows traditional glass techniques, zanfirico glass and typical colors used after the war.

We present to you a figurine of a lady from the region of Sicily, listed in the Venini archives under the reference 2997.

The body of the dress uses the technique of zanfirico in pistachio green and brown colors, at the back is a knot using the same technique. The belt in dark brown glass applied hot when molding the sculpture.
The sculpture's body, face and arms are made of clear glass, the mouth is red applied glass as well as the element that hides the lady's chest.
The lady wears a veil made of white zanfirico decorated with blue and white floral murrines.

Regional costume figurines are rare on the market. They were particularly complicated to produce and moreover very expensive.

The figurine is in very good condition.
Produced in the 1950s, it bears the three-line acid stamp under the "venini murano italia" base.

technical

Designer: Fulvio Bianconi
Manufacturer: Venini
Dimensions: Height: 11 1/4inch - 28,5cm
certificates

Designed and produced circa 1948
Acid signed in 3 lines Venini Murano Italia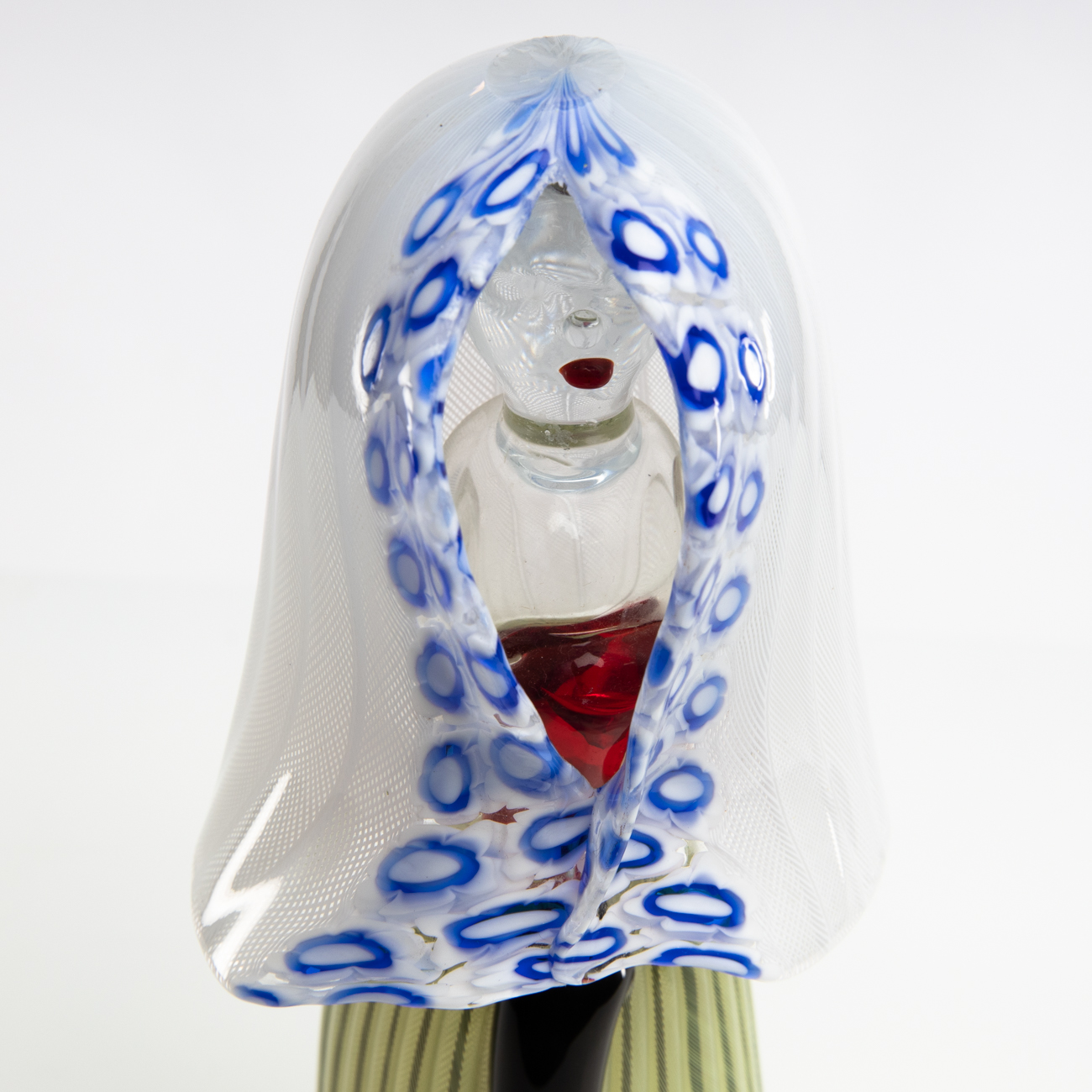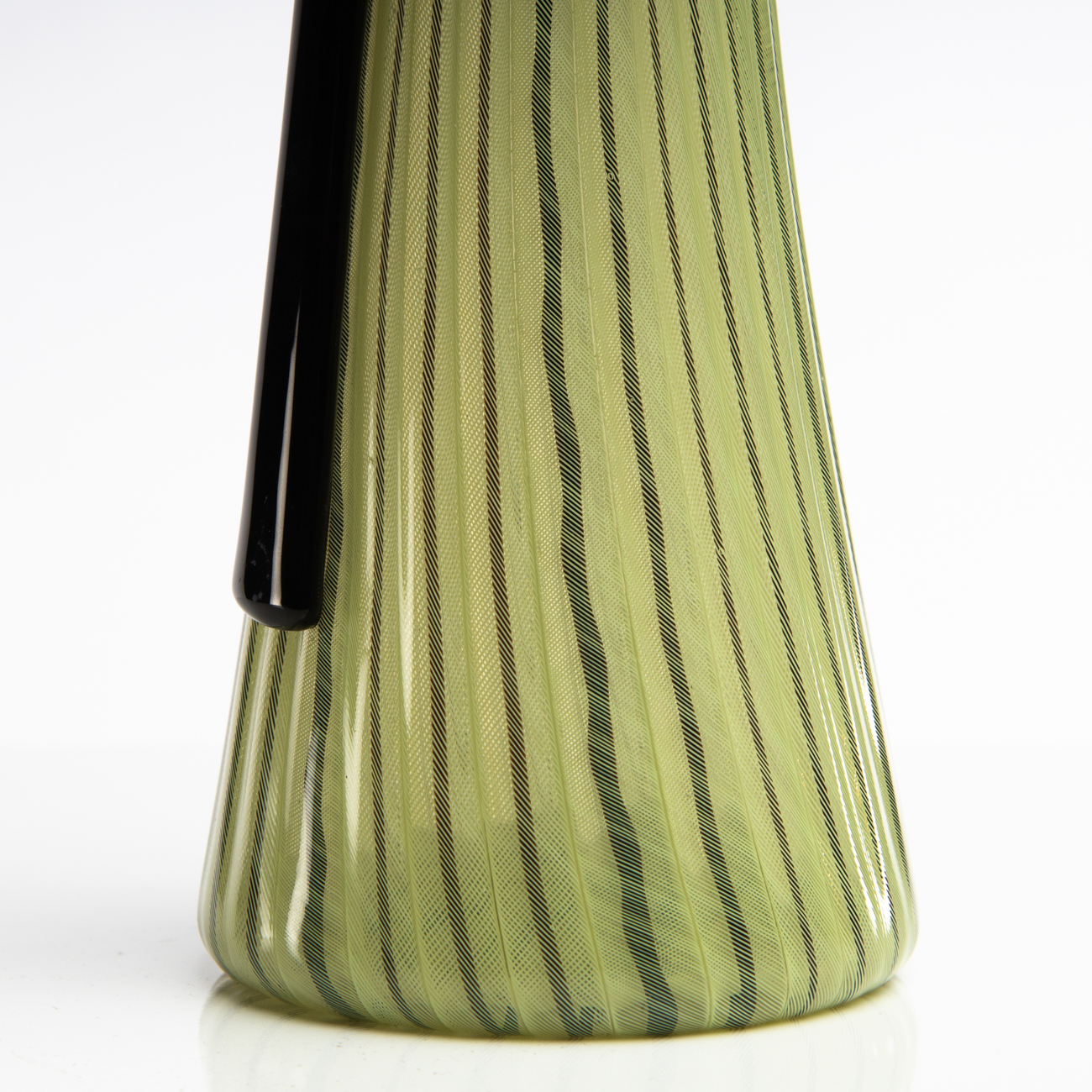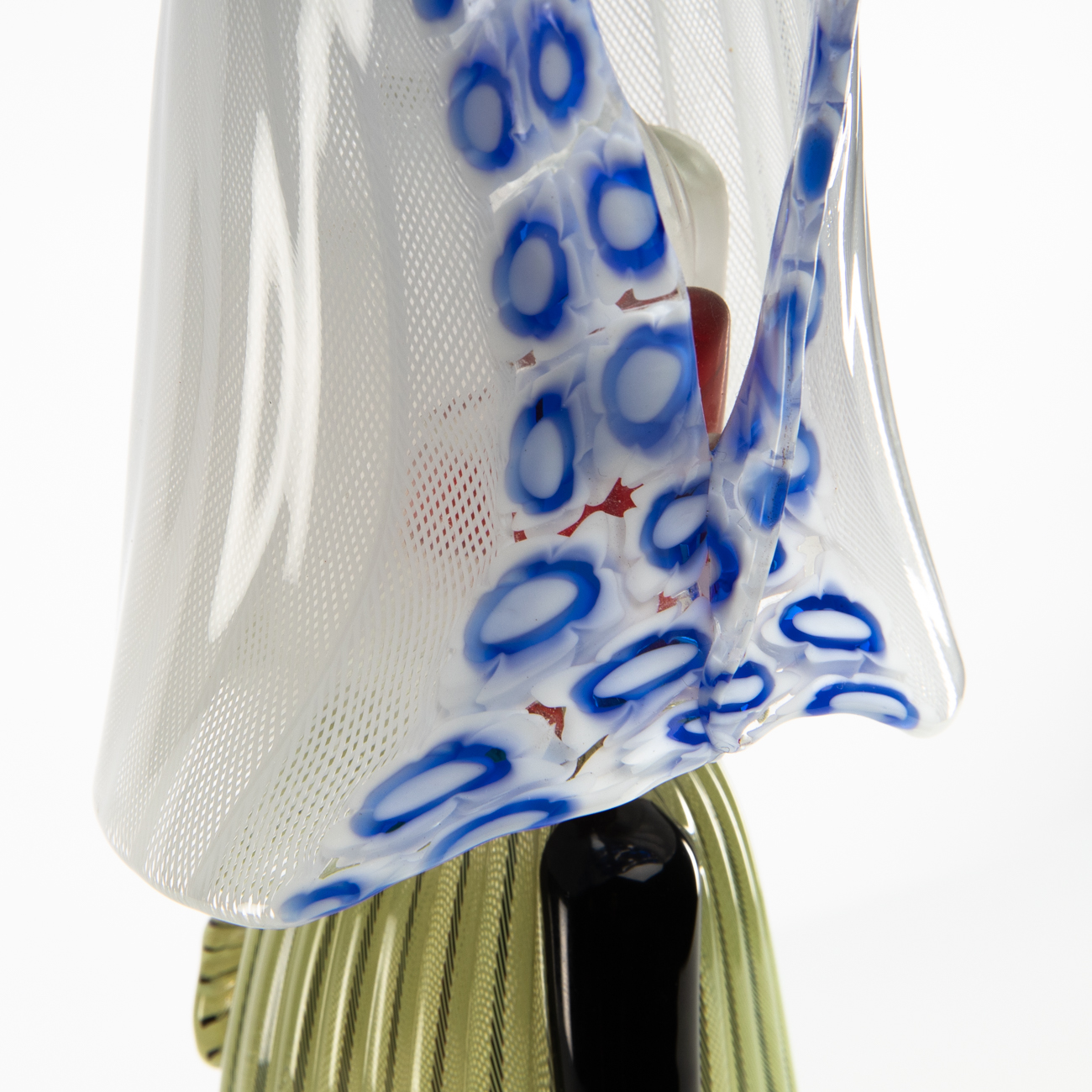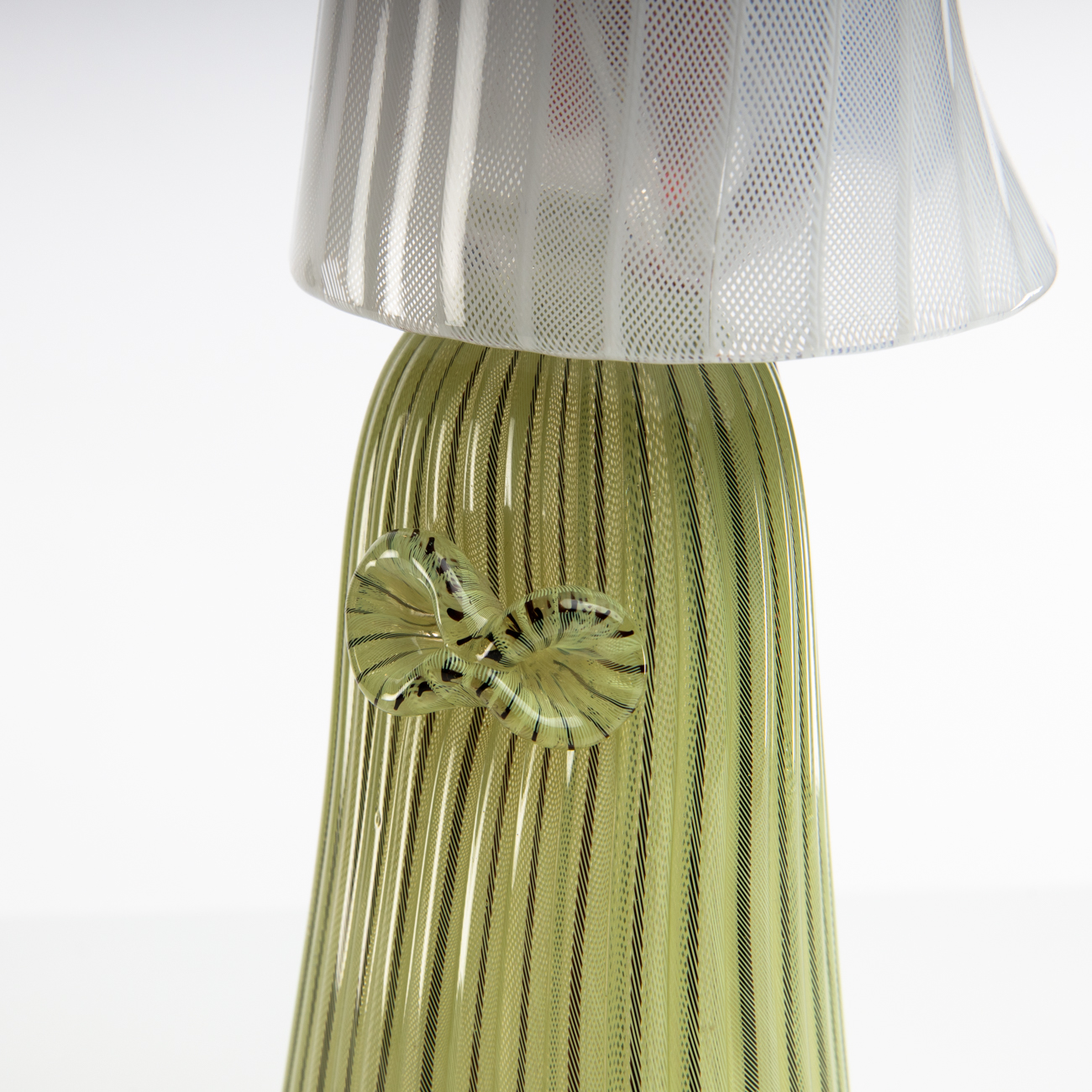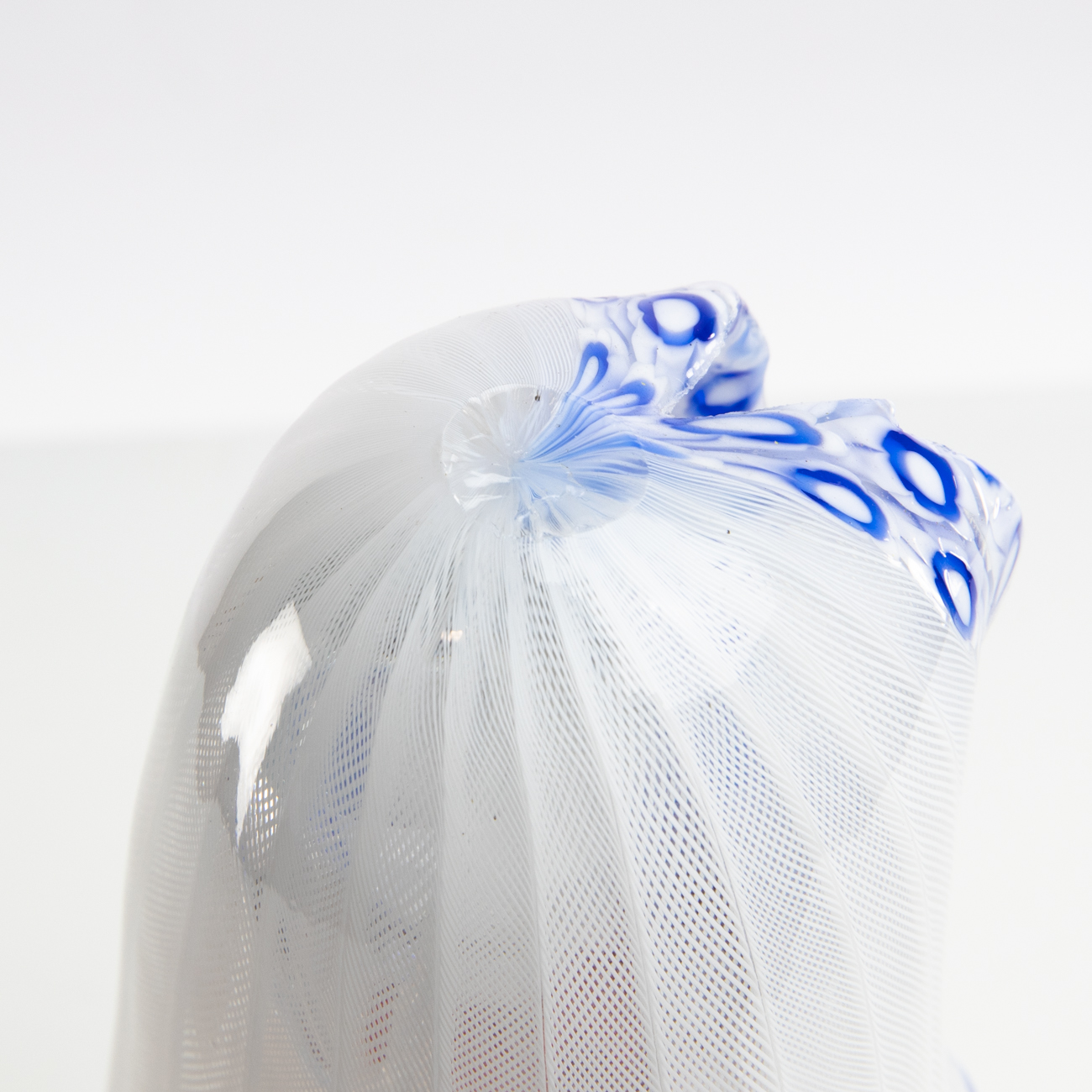 you should know

Excellent condition
Perfectly executed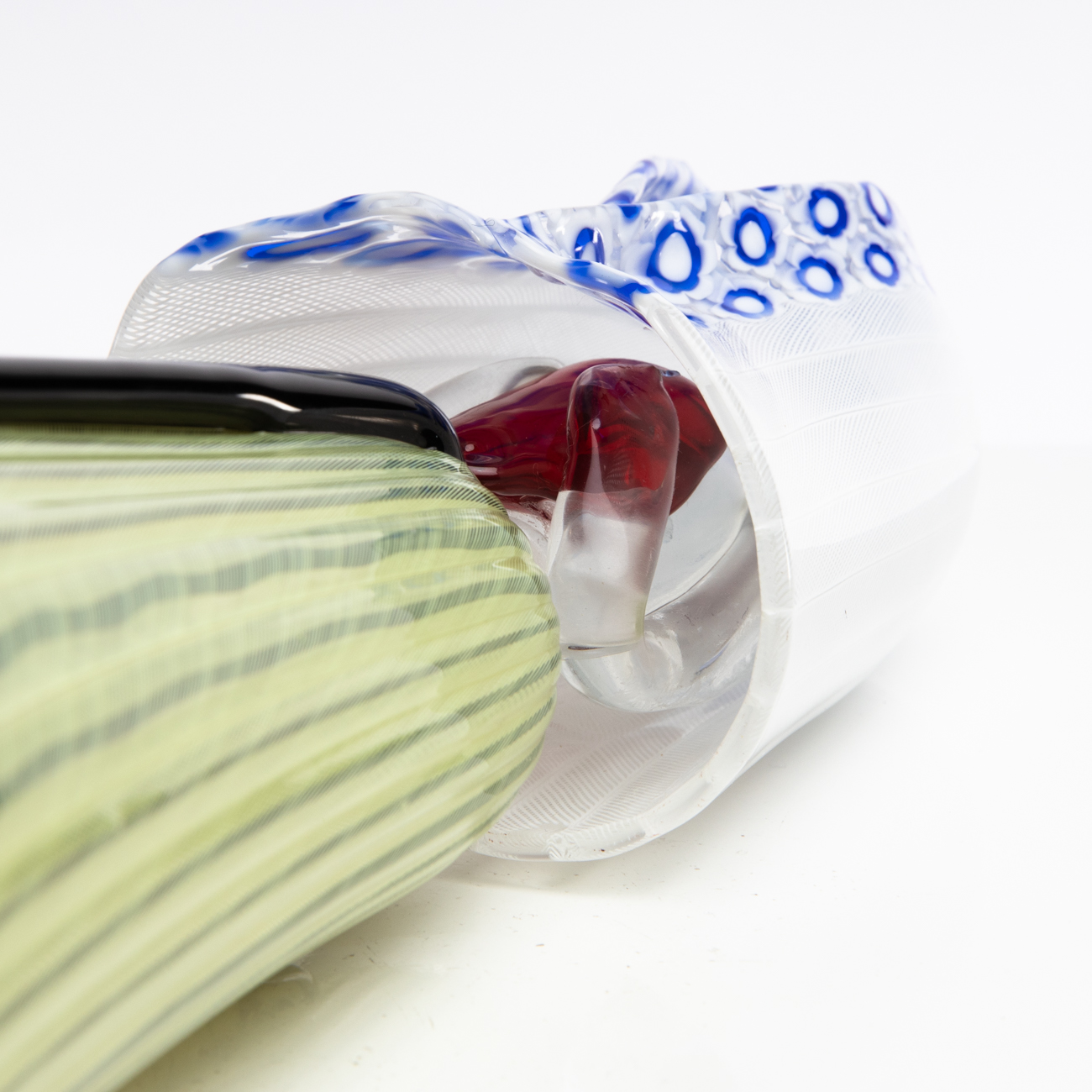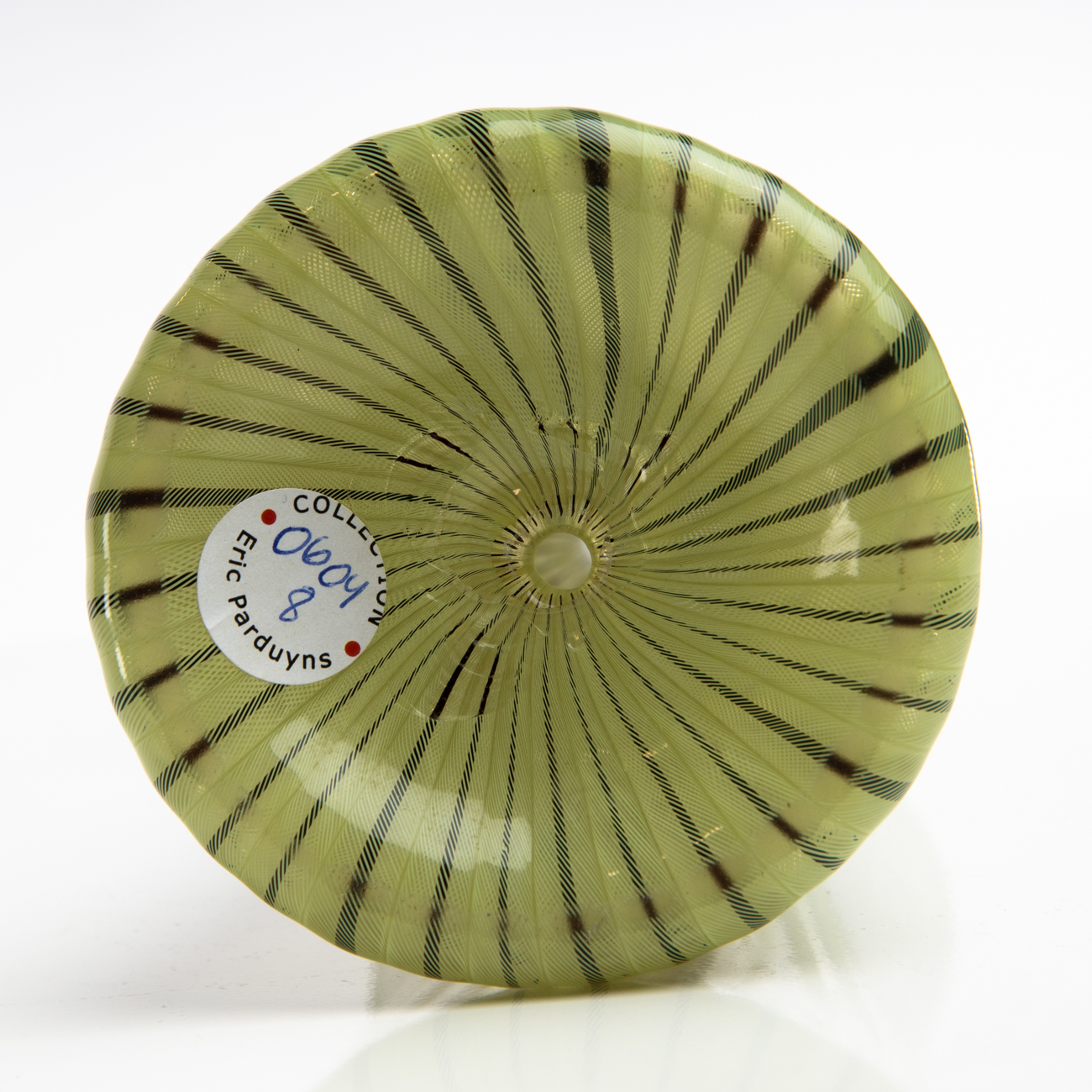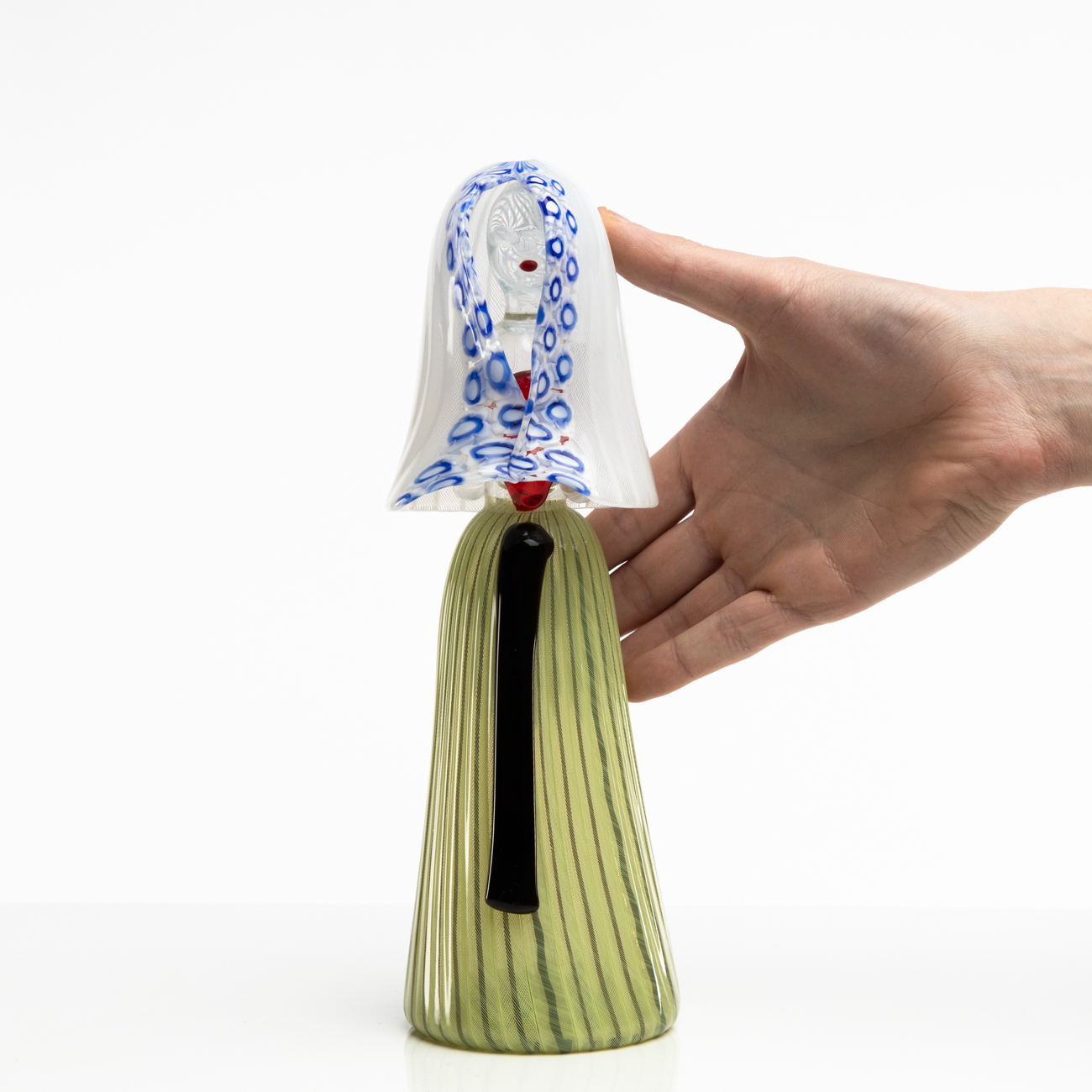 —
Fulvio Bianconi
Sicilia (Sicily) is a lady figurine from the series of regional costumes
REF 0604_8
All photos are from Ludovic Vandenweghe for unforget.eu
"Heaven help you if you start up with glass, if you do, it will never go out of you"
Graphic artist, illustrator and later designer Fulvio Bianconi was born In Padue in 1915.
Fulvio has a strong predisposition for drawing and attended courses at the Academy of fine Arts in Venice. He lived from childhood in Venice itself.
In the middle of the thirties, he moved to Milan to work as a graphic designer and illustrator.
Bianconi had first contacts with Venini in 1946 when he was in charge to find a manufacture to produce Perfume bottles. He met then Poalo Venini and they built a very strong relationship.
It was the beginning of the fifties and the firms had to choice between starting new designs or continue to produce classic shapes.
Paolo and Fulvio decided to concentrate themselves on new designs…