Silvered bronze box "De la poudre et des bals !"
—

Line Vautrin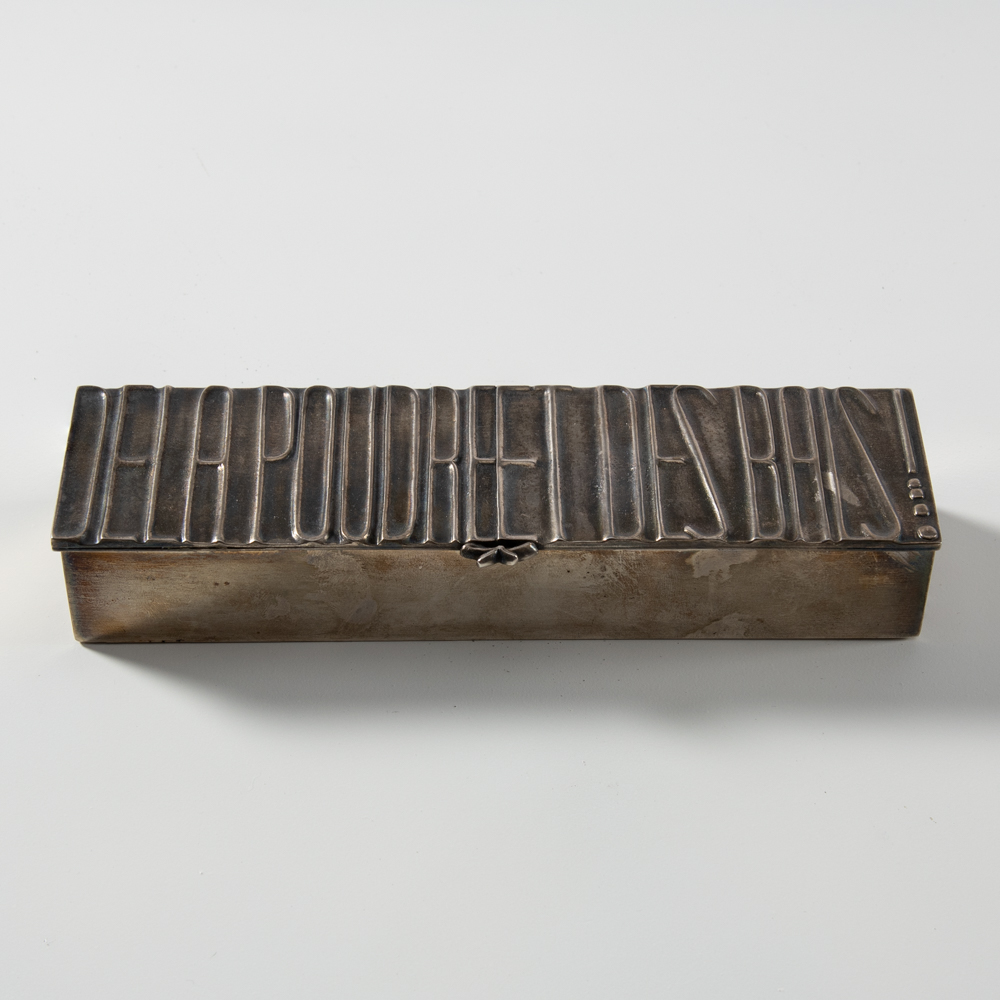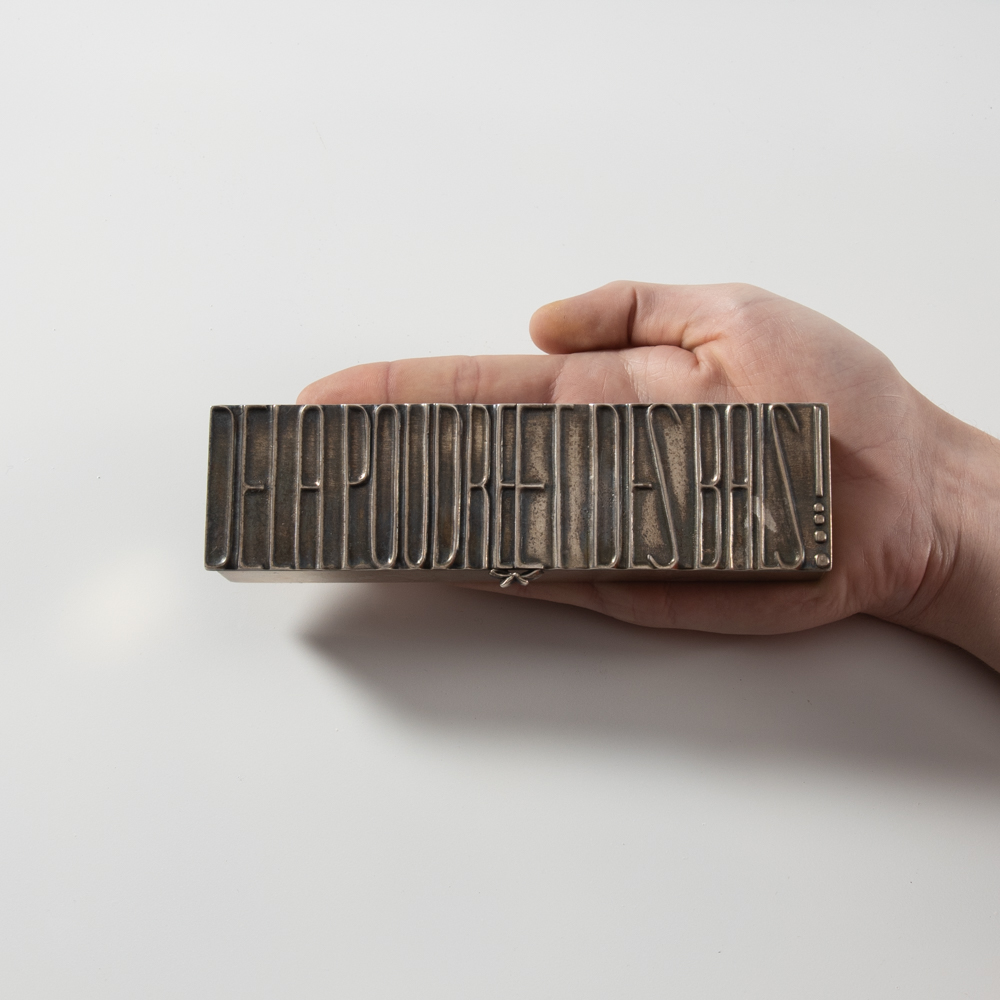 reference ZD61
De la poudre et des bals ! (Powder and balls !), silvered bronze box, Line Vautrin (France)
unforget says

"Powder and balls" is a two-way message, imagined by Line Vautrin on the eve of the Second World War, the first message was powder from a compact to go out at the ball at night, the second is the gunpowder and bullets from the same weapon.
"Powder and balls" therefore means the party and the ball which women could (finally) attend after the Second World War.
The small opening handle represents a mask.

Manufactured around 1950, in very good condition with its vintage patina.

The back of the case bears the signature "LINE VAUTRIN" by stamping.

Line Vautrin is a major player in post-war French decorative arts.
Throughout her career, Line Vautrin imagined sumptuous witch mirrors in Talosel encrusted with colored mirrors, but also a work in bronze which is immense, daughter of a bronzier, she created her first objects around the age of 21.

She will rent a stand at the Universal Exhibition of 1937, this exhibition will allow Line Vautrin to make herself known and to diversify its production, it offers jewelry, lady's bag clasps, belt buckles ...

The creation of objects for the home such as cigarette boxes, cocktail table boxes, pill boxes, ashtrays began in the 1940s.

technical

Designer : Line Vautrin
Manufacturer : Line Vautrin
Circa 1945-1950
Dimensions: Height : 1 1/4inch - 3 cm
Length: 7 inch - 17,7 cm
Width: 2 inch - 5 cm

certificates

Markings : Signed with two line stamp "LINE VAUTRIN" on the back side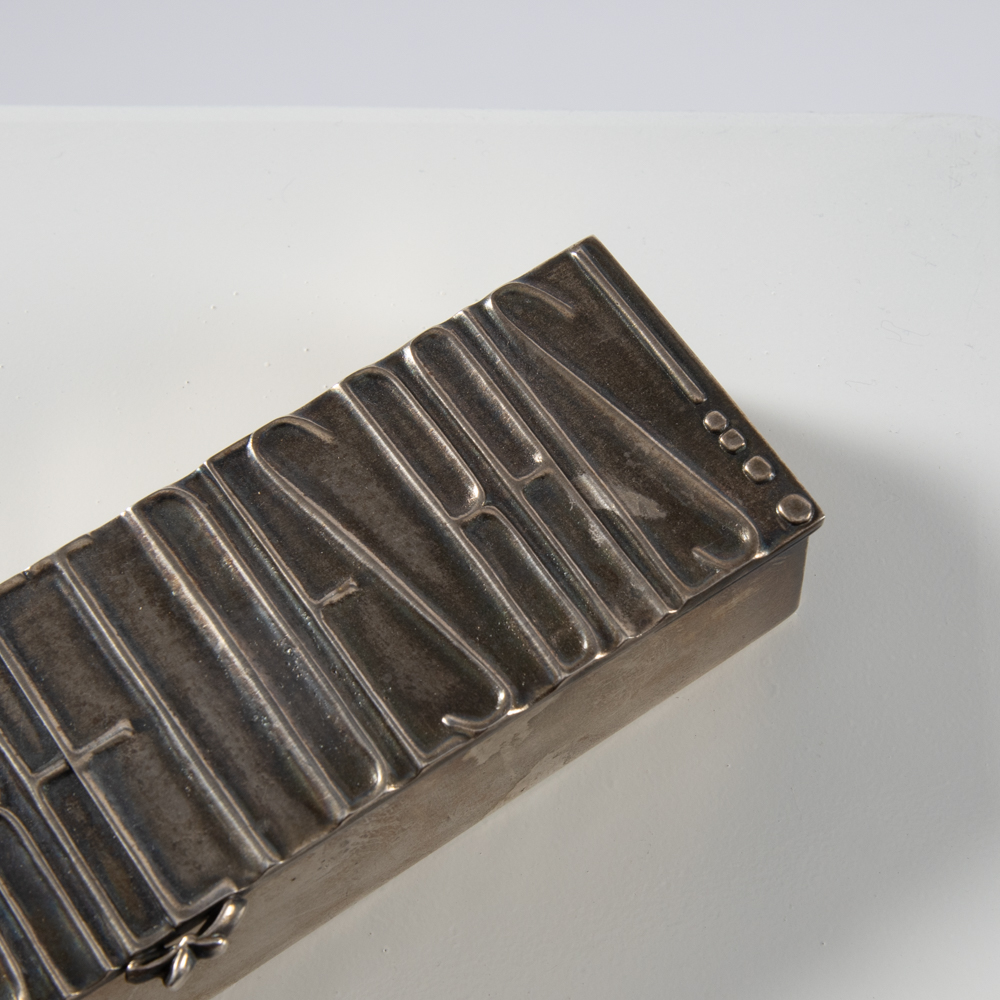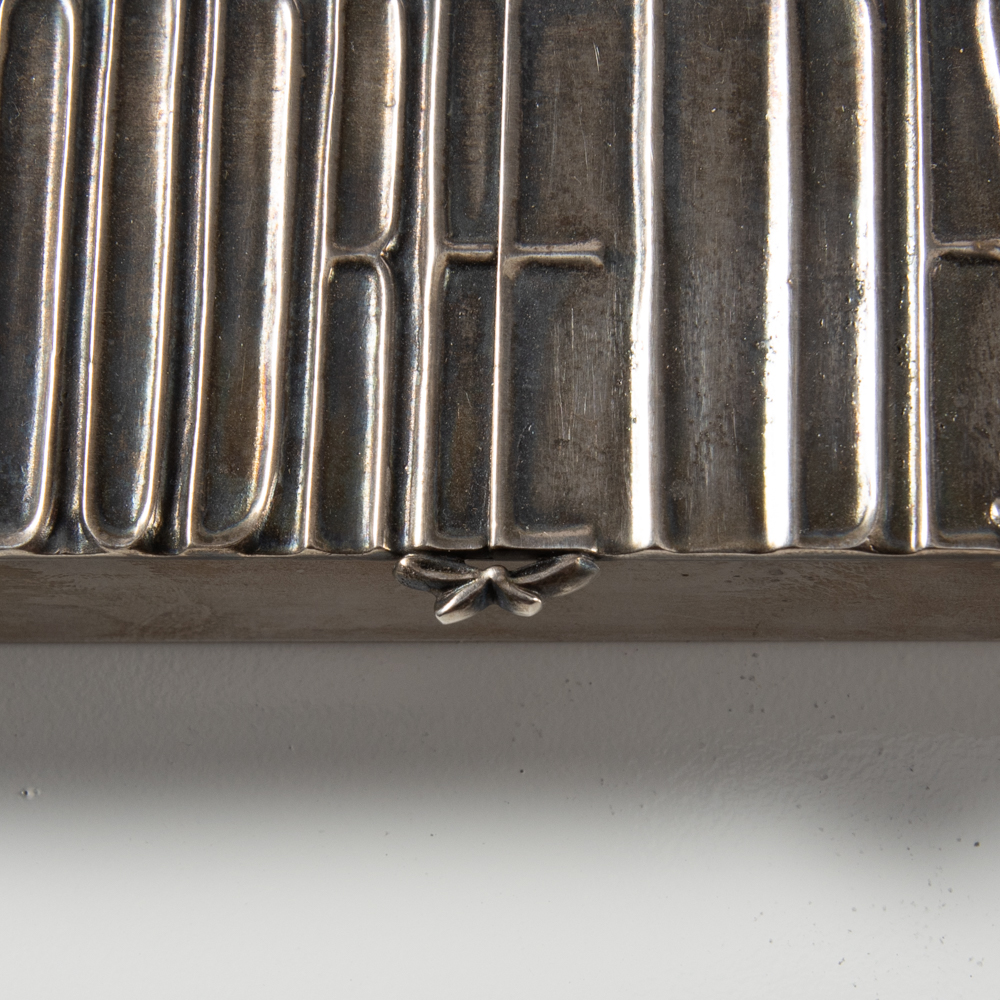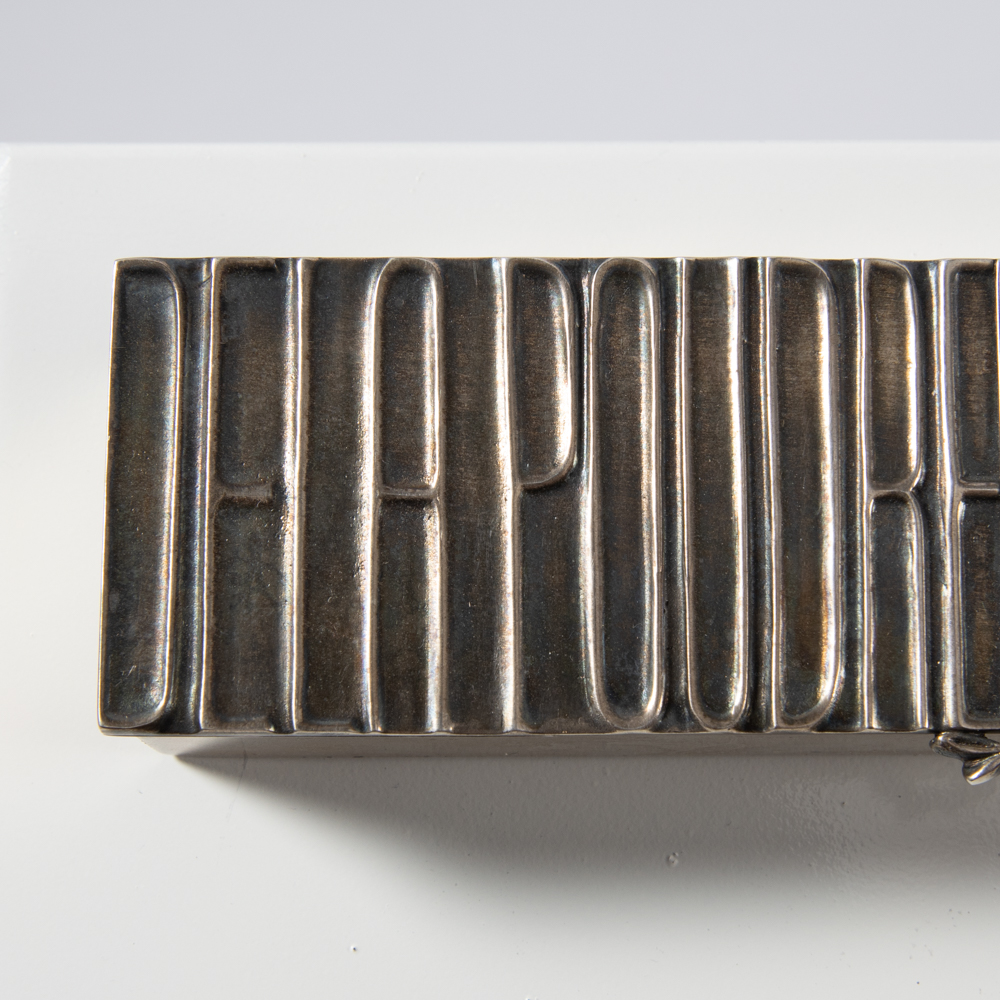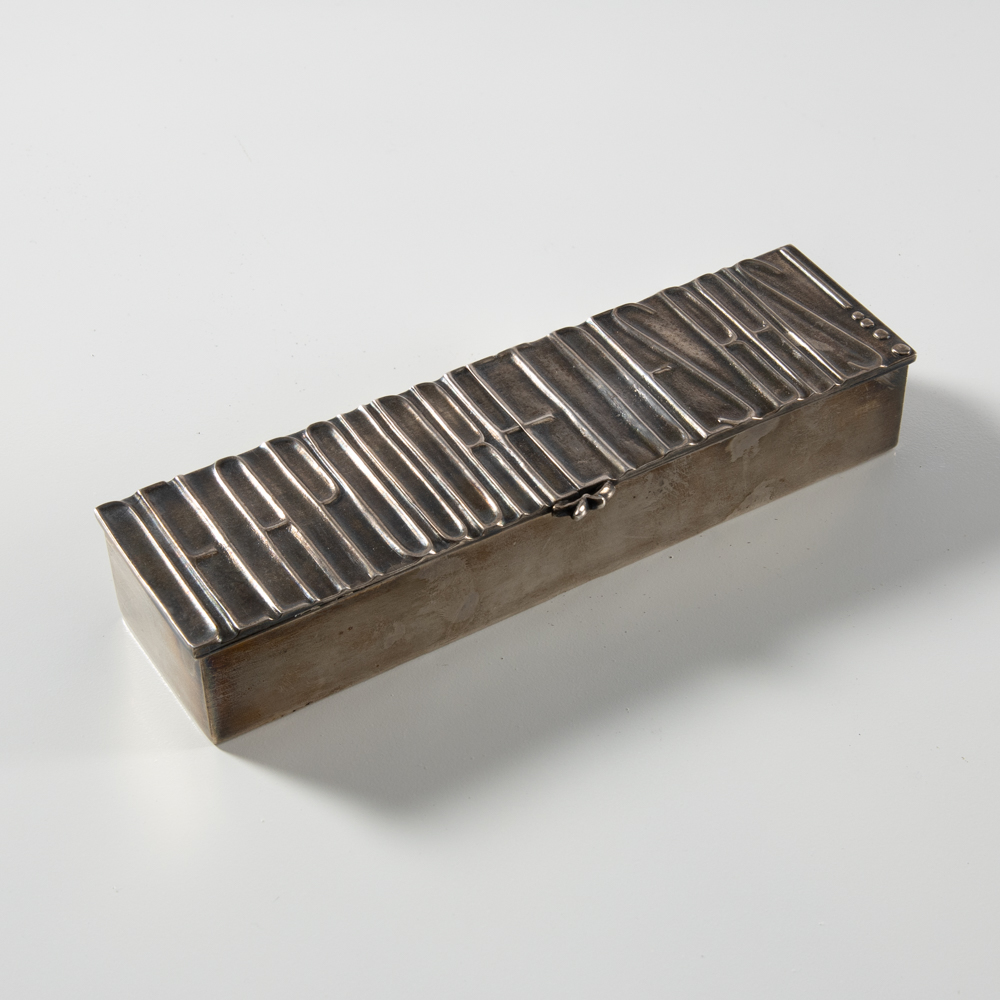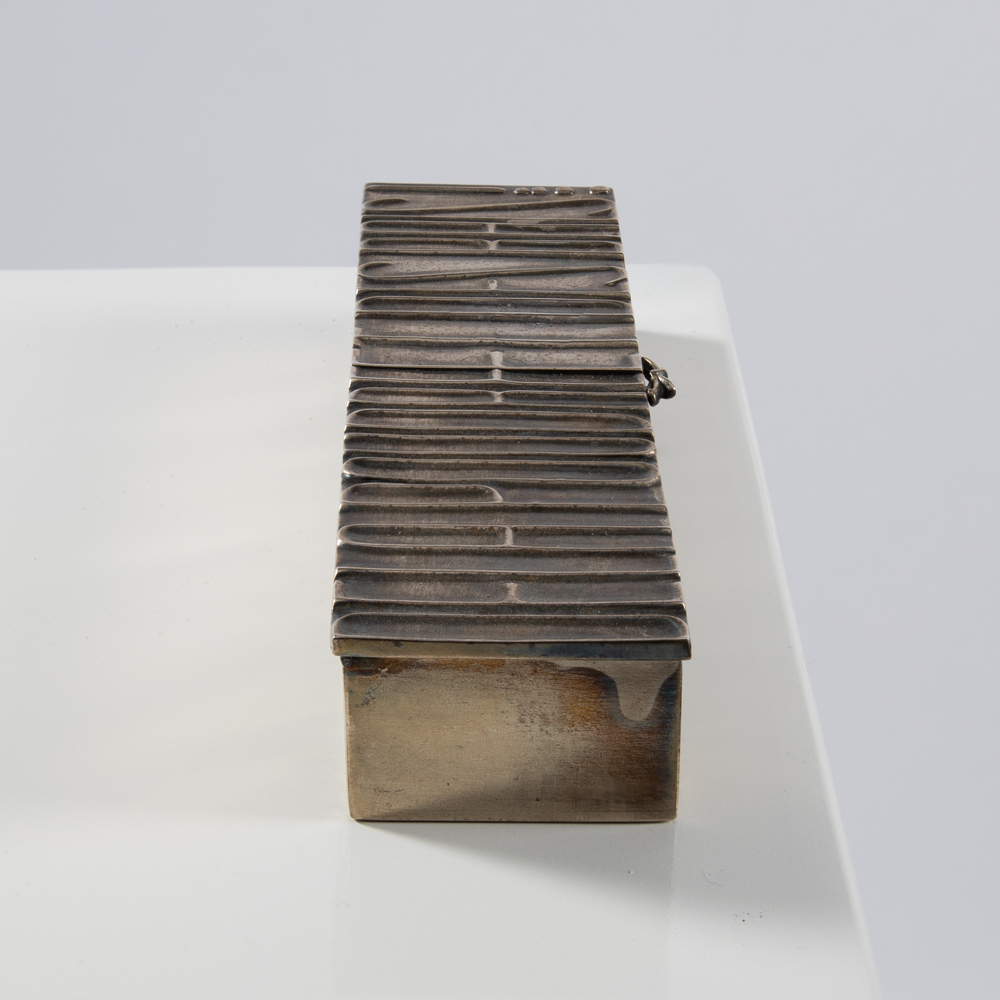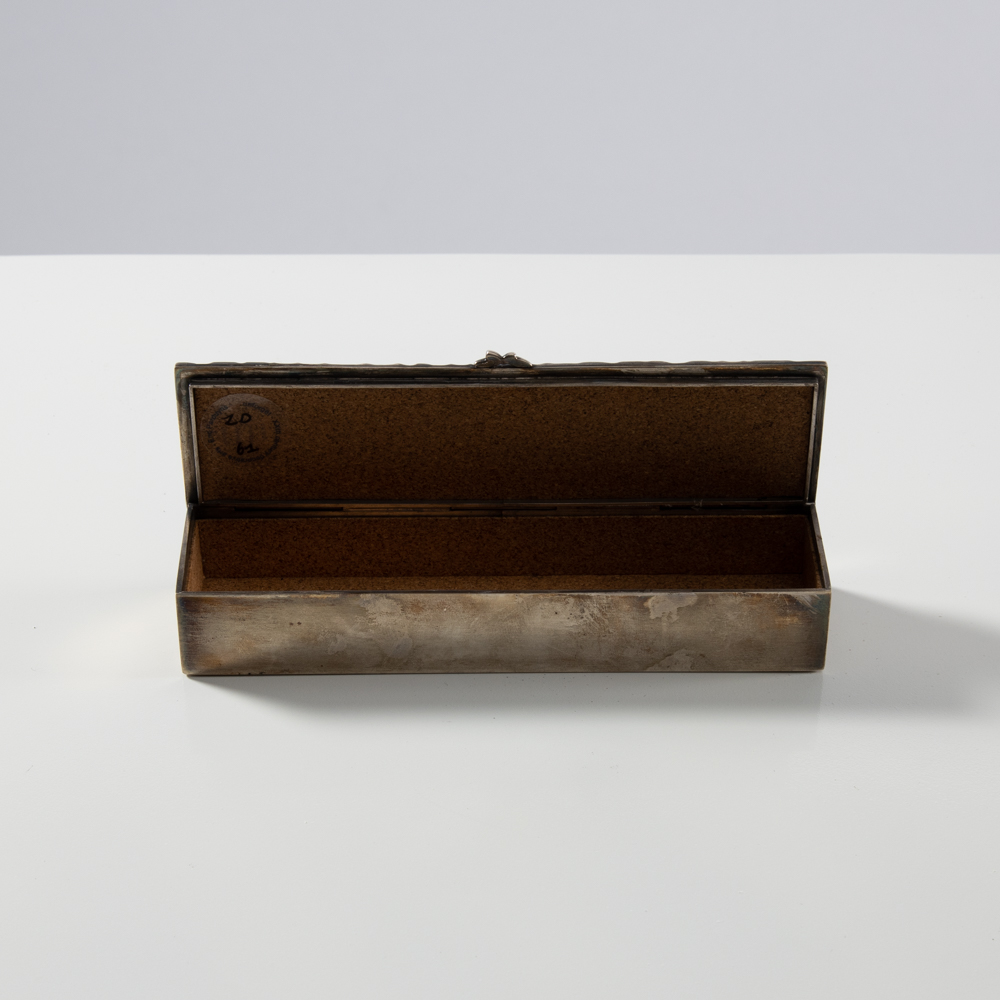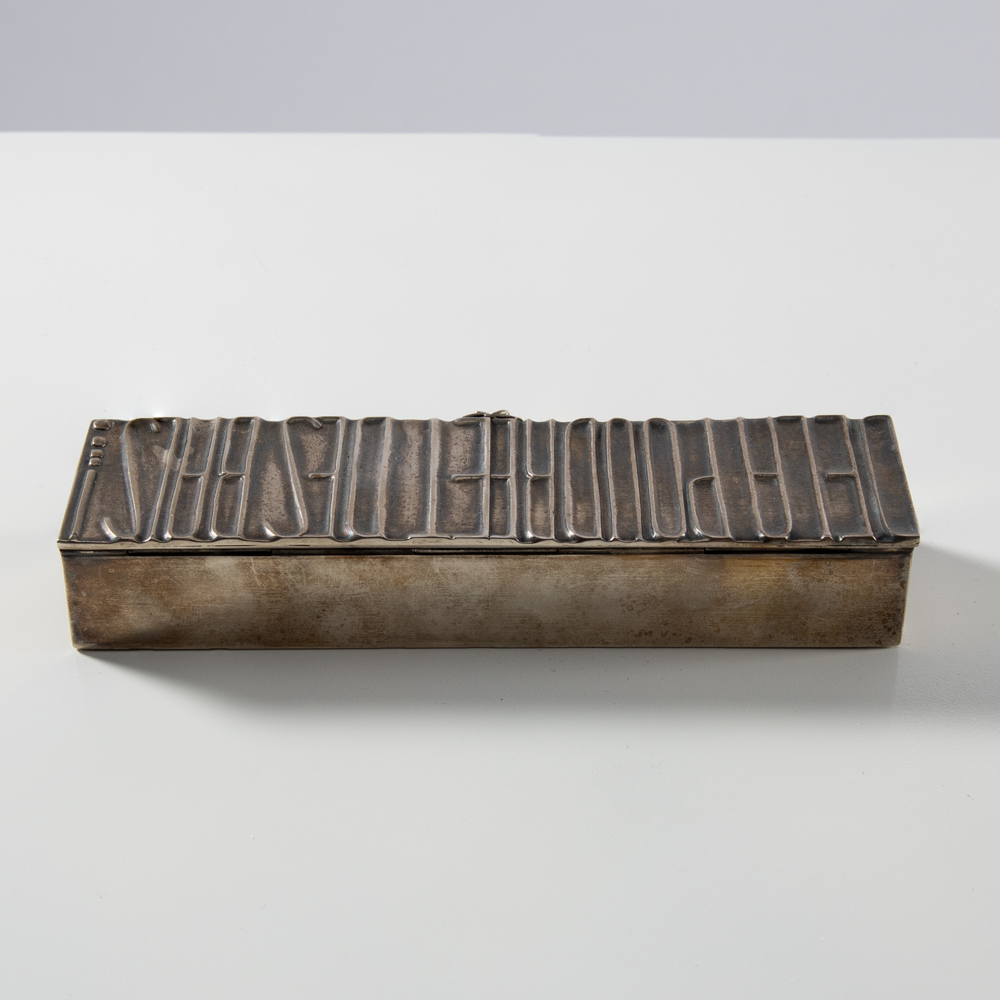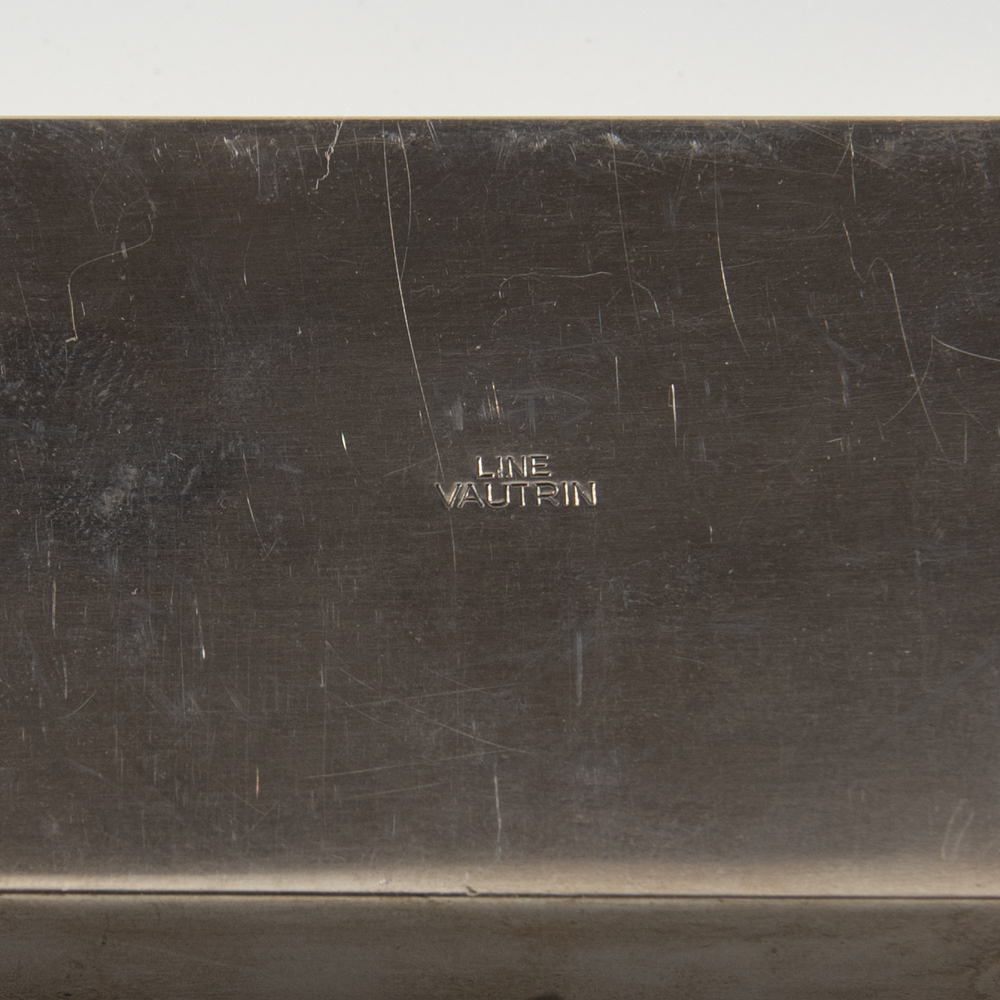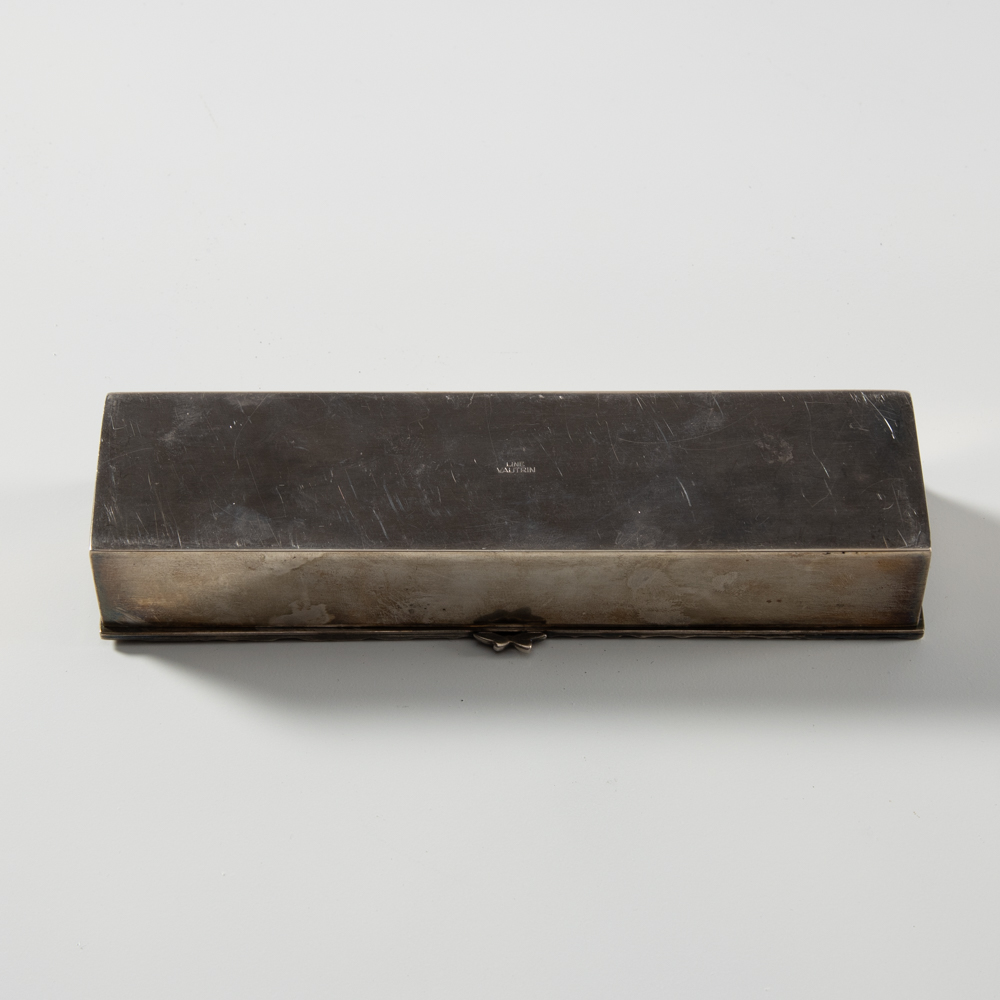 —
Line Vautrin (1913 – 1997)
Line Vautrin was born on April 28th in Paris. Her family owned a bronze foundry on Faubourg Saint-Antoine.
She started working on her first creations, which were bracelets, at the age of 21 and opened her first boutique in 1938.
She exhibits at "Salon des Artistes décorateurs" during 1939-1942 and presents her first gilt-bronze boxes.
After a short stay in Casablanca, she's back in Paris in 1950 and discover a new material, cellulose acetate that she patents and renames "Talosel" and begins to produce her famous convex mirrors.
1958, Line opens a new boutique at Rue de l'Université in Paris. She sells her creations to famous people such as Brigitte Bardot, François Sagan and Ingrid Bergman.
She met David Gill in 1987 who will revive her fame organising exhibitions troughout the world. London, Tokyo, NYC, Barcelona and Brussels.
Line Dies in 1997 two years before the retrospective in Musée des Arts décoratifs.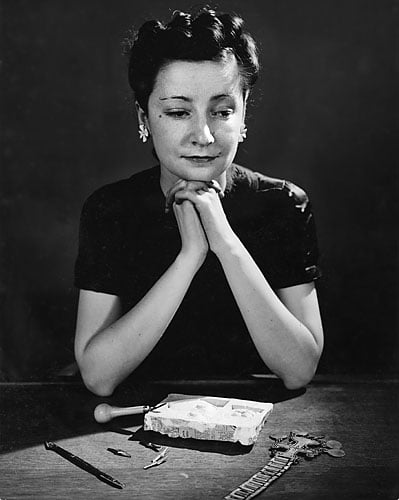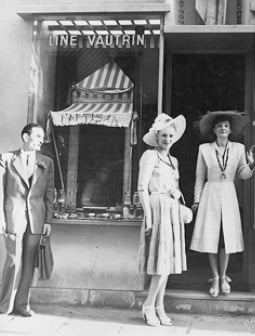 Photos archives Marie Laure Bonnaud Vautrin