Large Sommerso vase Flavio Poli for Seguso vetri d'Arte
—

Flavio Poli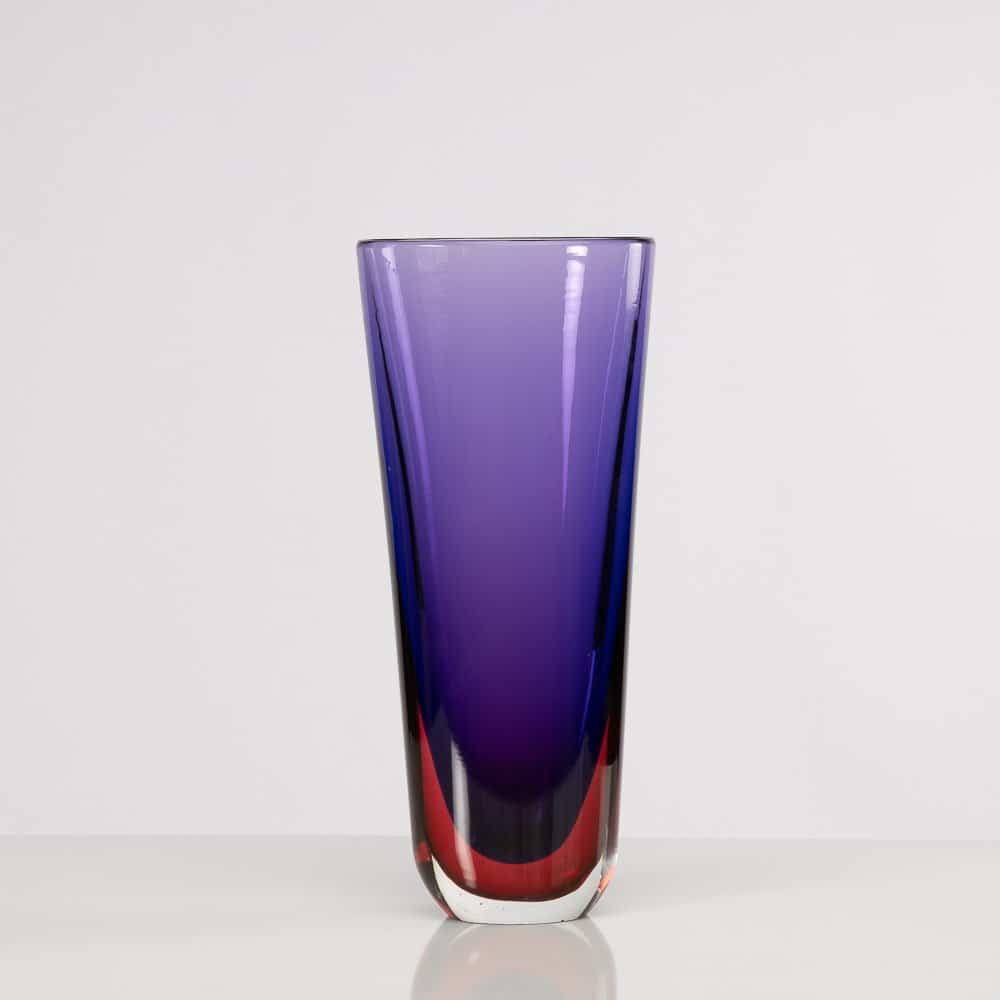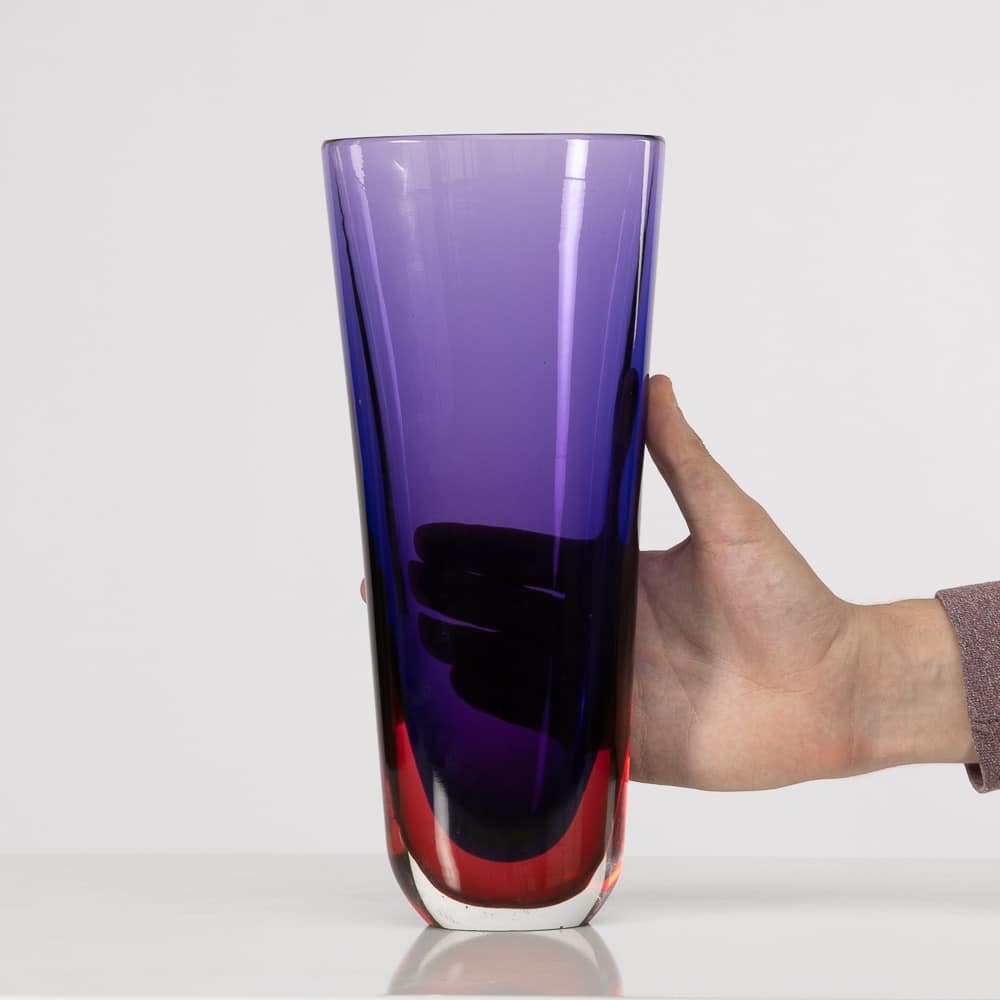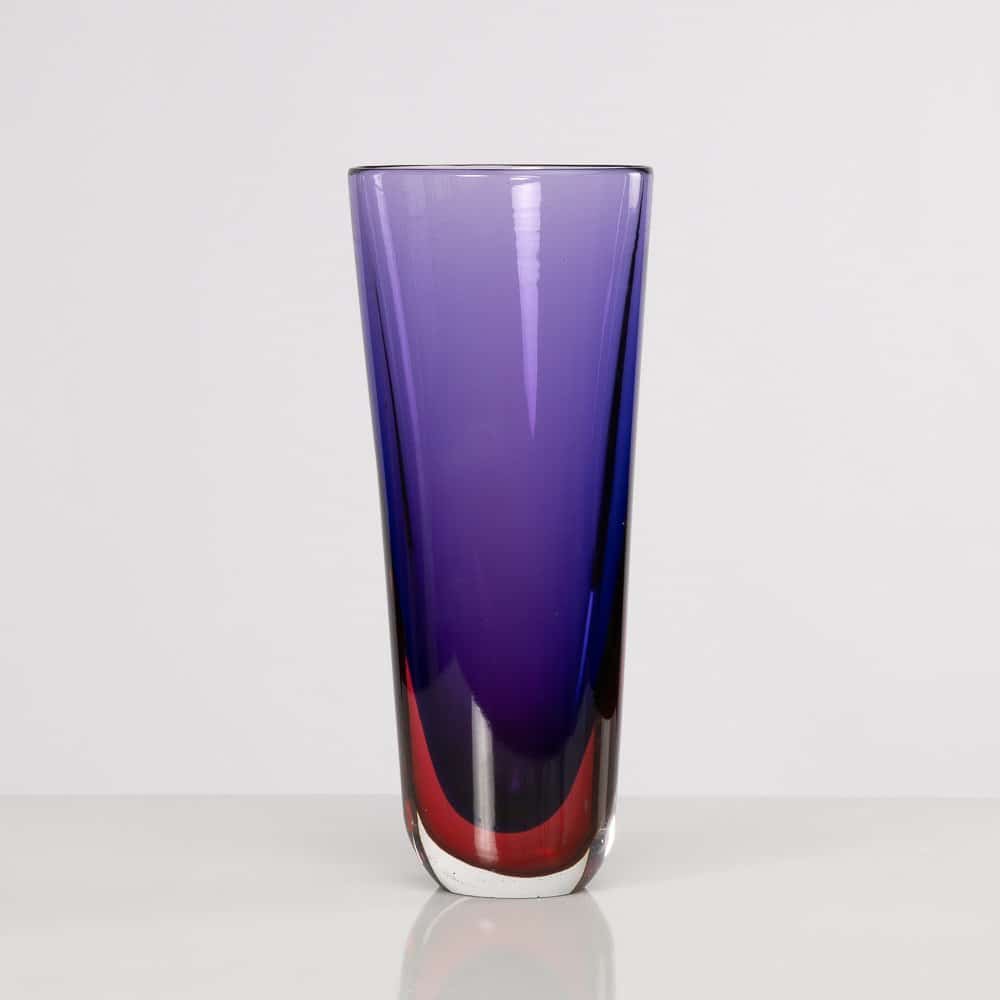 reference UD08_53
Large Sommerso vase Flavio Poli
unforget says

A large blue and red "sommerso" glass vase submerged in clear glass.
Designed by Flavio Poli in 1957, this vase was produced in the years following the year of the drawing by the "Seguso Vetri d'Arte" workshops in Murano.
It is referenced in most works on Murano glass and more particularly the books concerning the Seguso manufacture.
An emblematic piece of the house, a massive tapered vase with an oval neck.
The "Blu Rubino" color variant is one of the most popular variants for lovers of Flavio Poli pieces.
There is a similar piece in the catalog raisonné of Seguso's work.
"Seguso vetri arte glass objects from Murano (1932-1973)", Arnoldsche, Stuttgard, 2014 "Under the reference 11617 dated 1957.
This piece is in very good condition, shows use scratches under the base and a few scratches on one wall.
Vintage Seguso objects are usually unsigned, this is the case with this object.

technical

Designer: Flavio Poli
Manufacturer: Seguso Vetri D'Arte
Circa 1960
Dimensions:
H 12 in. - 30,5 cm x L 5 1/4 in. - 13,5 cm x D 3 2/4 in. - 9 cm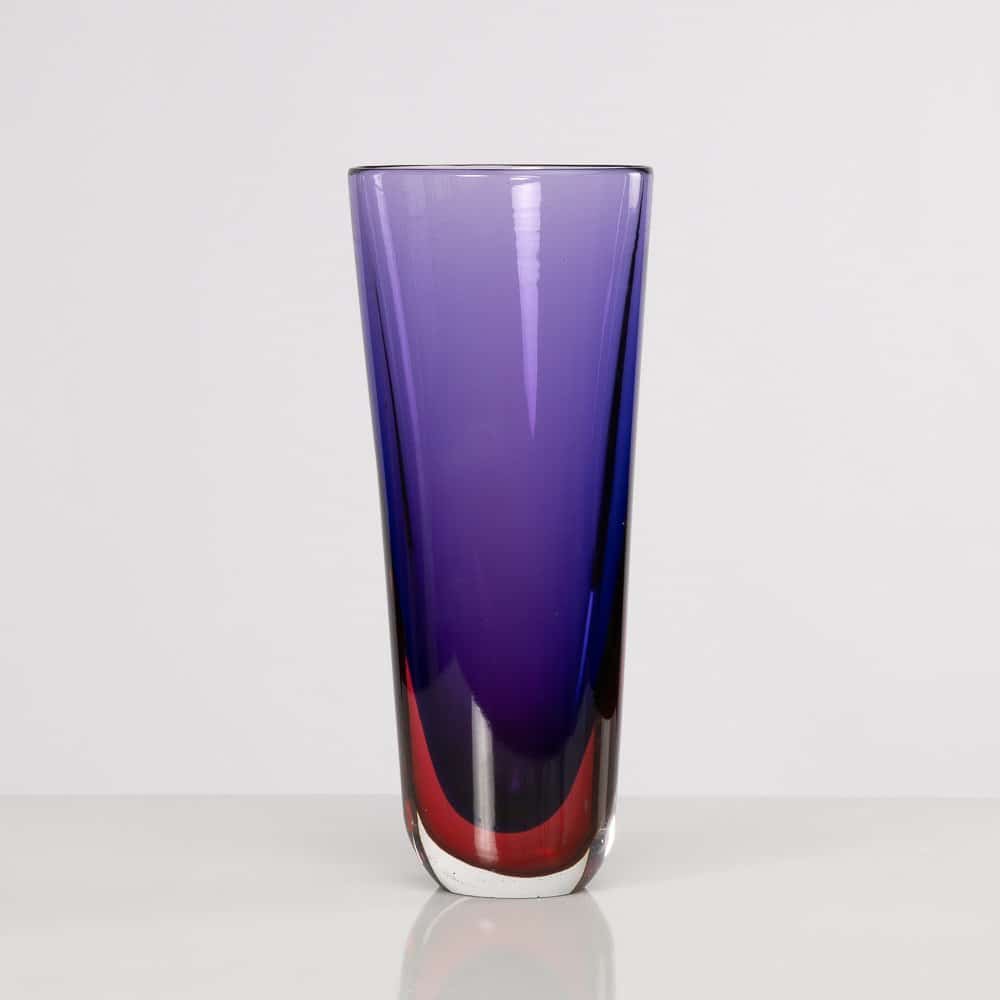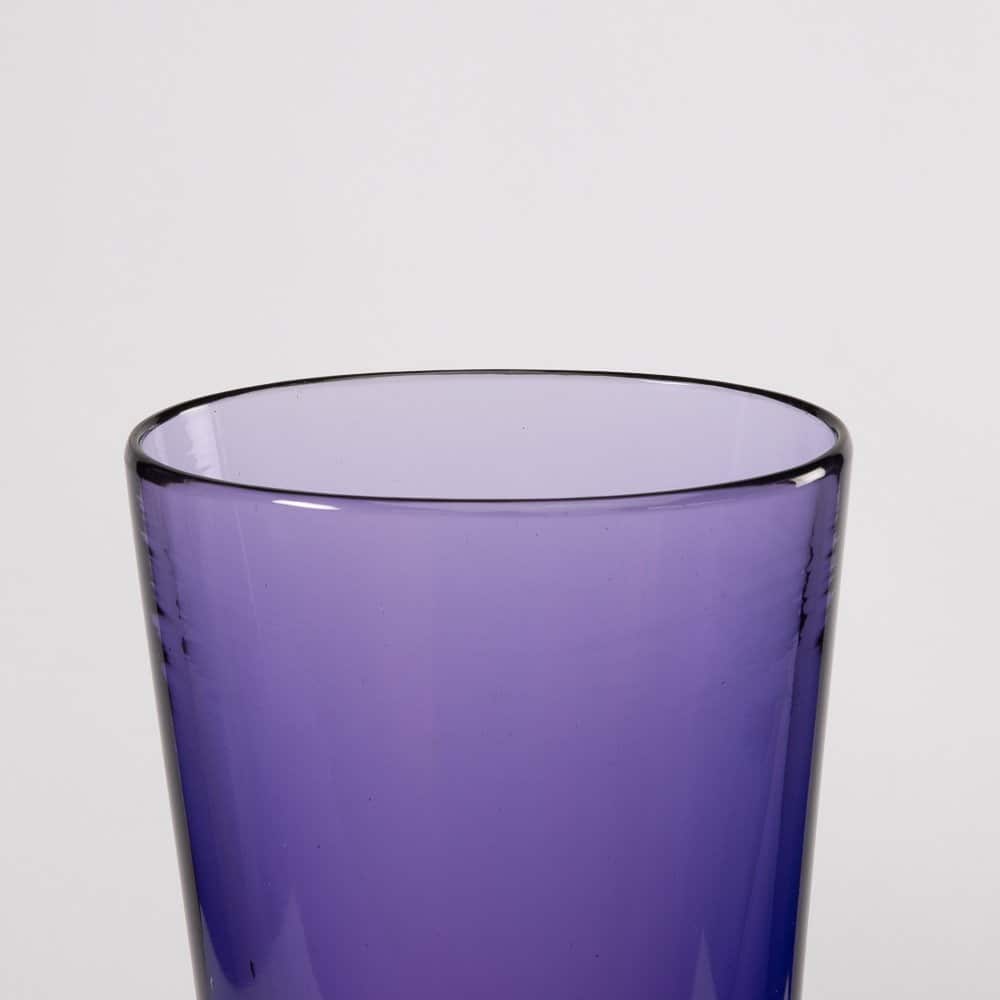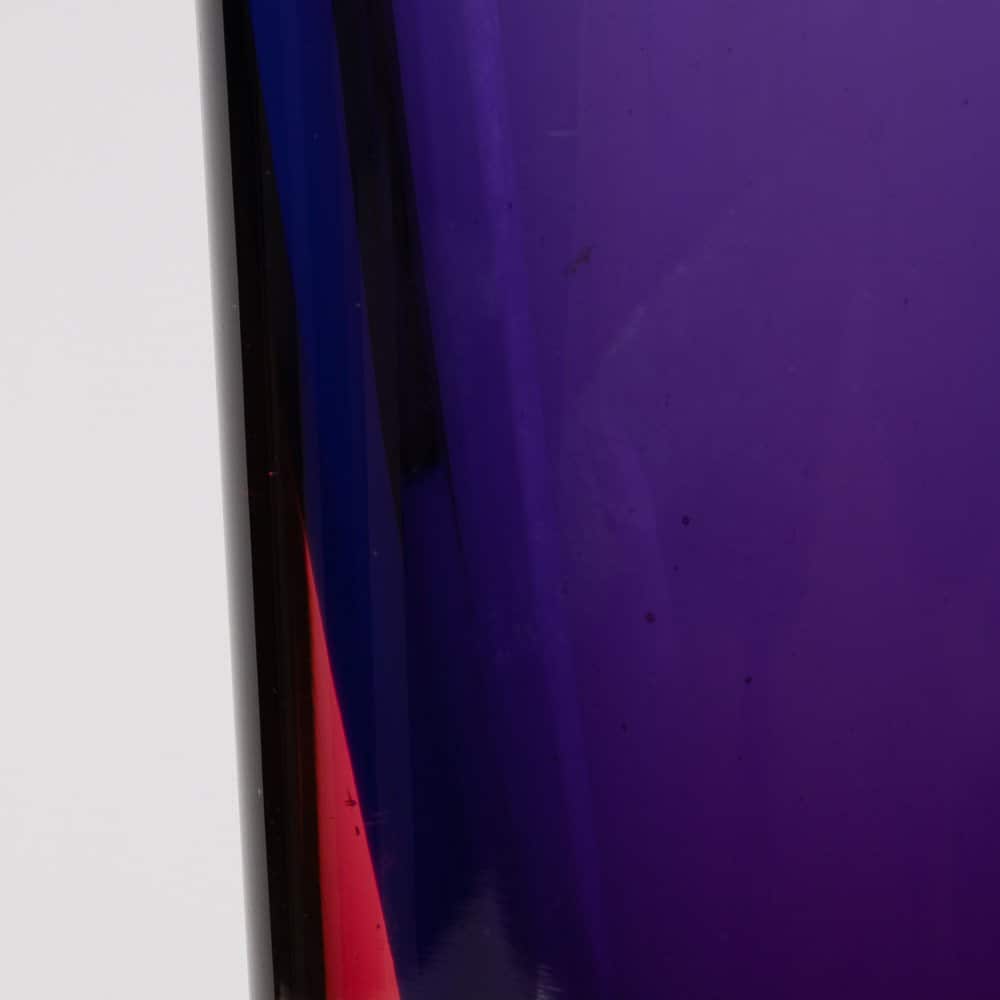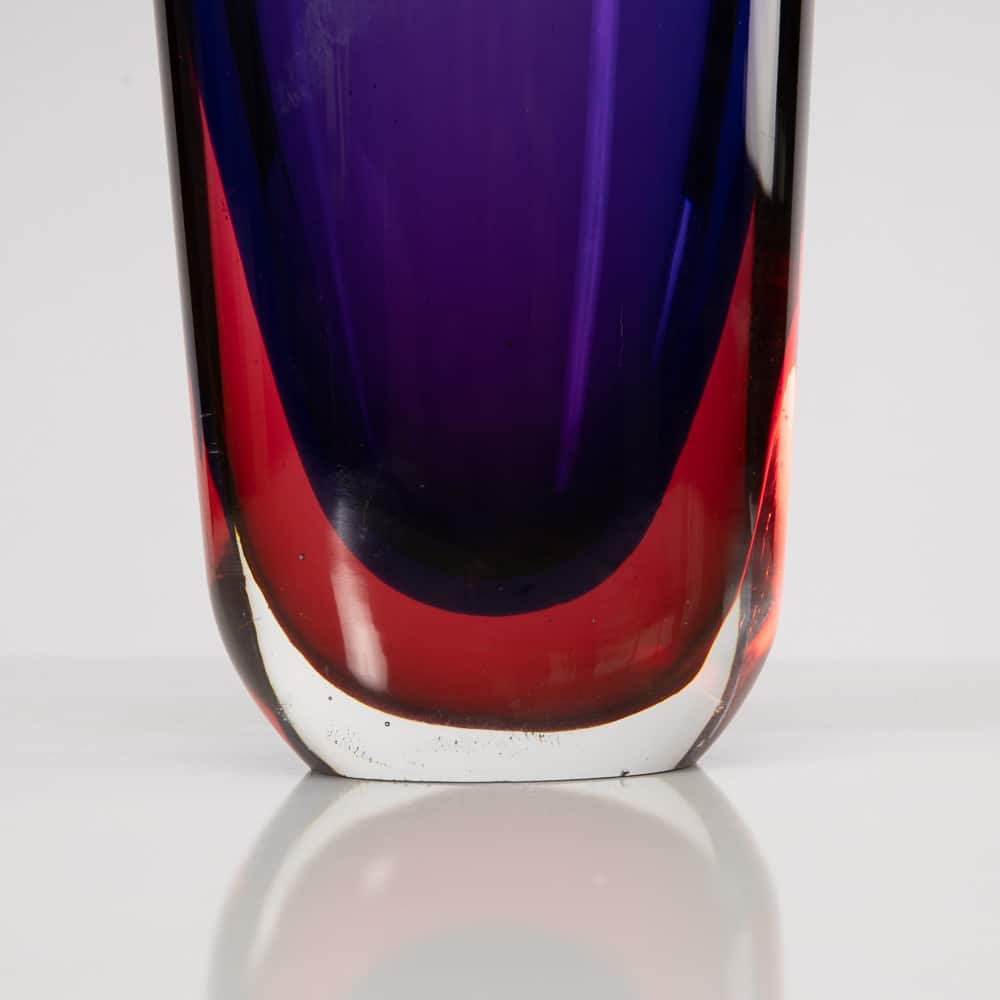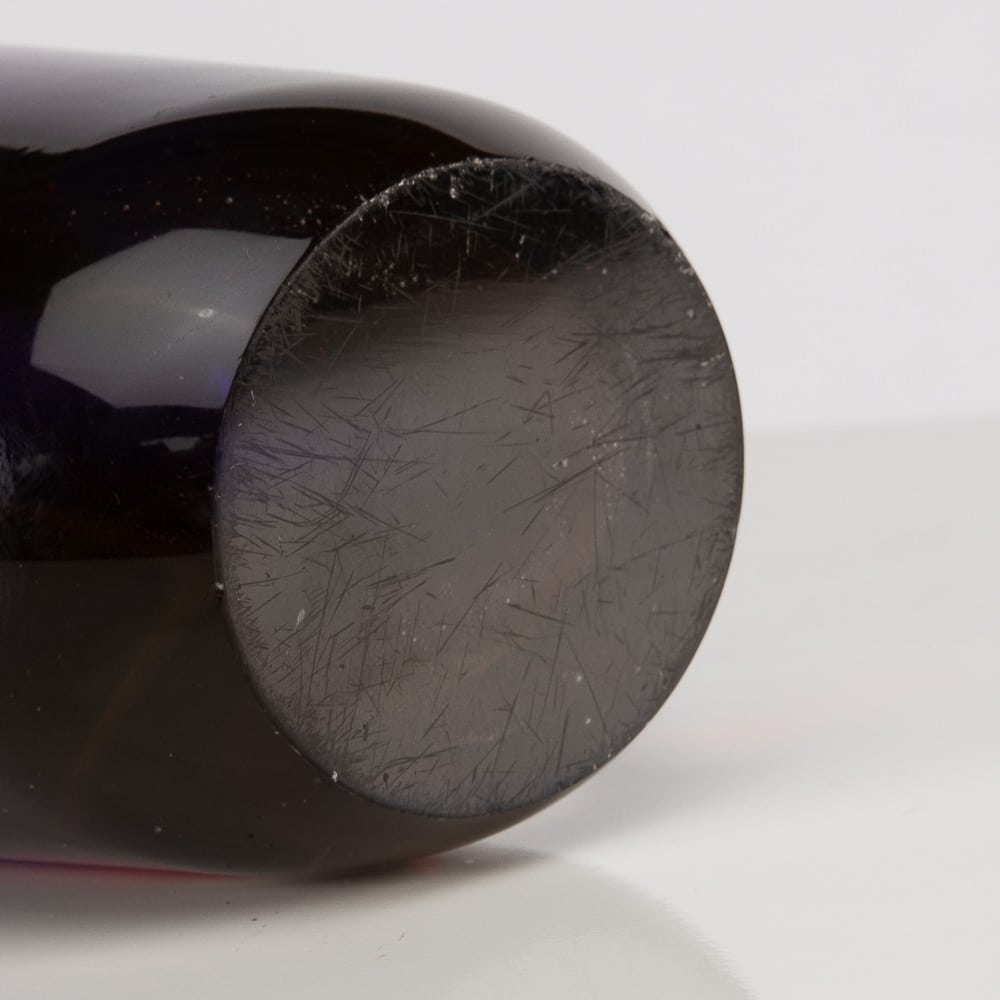 —
Flavio Poli
Large Sommerso vase Flavio Poli for Seguso vetri d'Arte
REF UD08_53
All photos are from Ludovic Vandenweghe for unforget.eu
"I don't know if I made myself understood"
Flavio Poli (1900-1984) was an Italian artist, known for his designs in glass. Born in 1900, he was trained at the Istituto d'Arte di Venezia, then began work as a ceramicist. In 1929, he began working for the company "I.V.A.M." (Industrie Vetraie Artistiche Murano) as a designer of glassware.[2] He was appointed artistic director of Barovier, Seguso & Ferro (later Seguso Vetri d'Arte) in 1934, where he devised a style of 'submerged' glass, with several transparent layers, one over the other.[3] Within three years, he was a partner in the company.
He left Seguso in 1963. From 1964 to 1966 he led the artistic glass division of the Società Veneziana di Conterie e Cristallerie.
Poli died in 1984. A number of his works are in the Murano Glass Museum, the National Gallery of Victoria, Australia, and MoMA in New York.