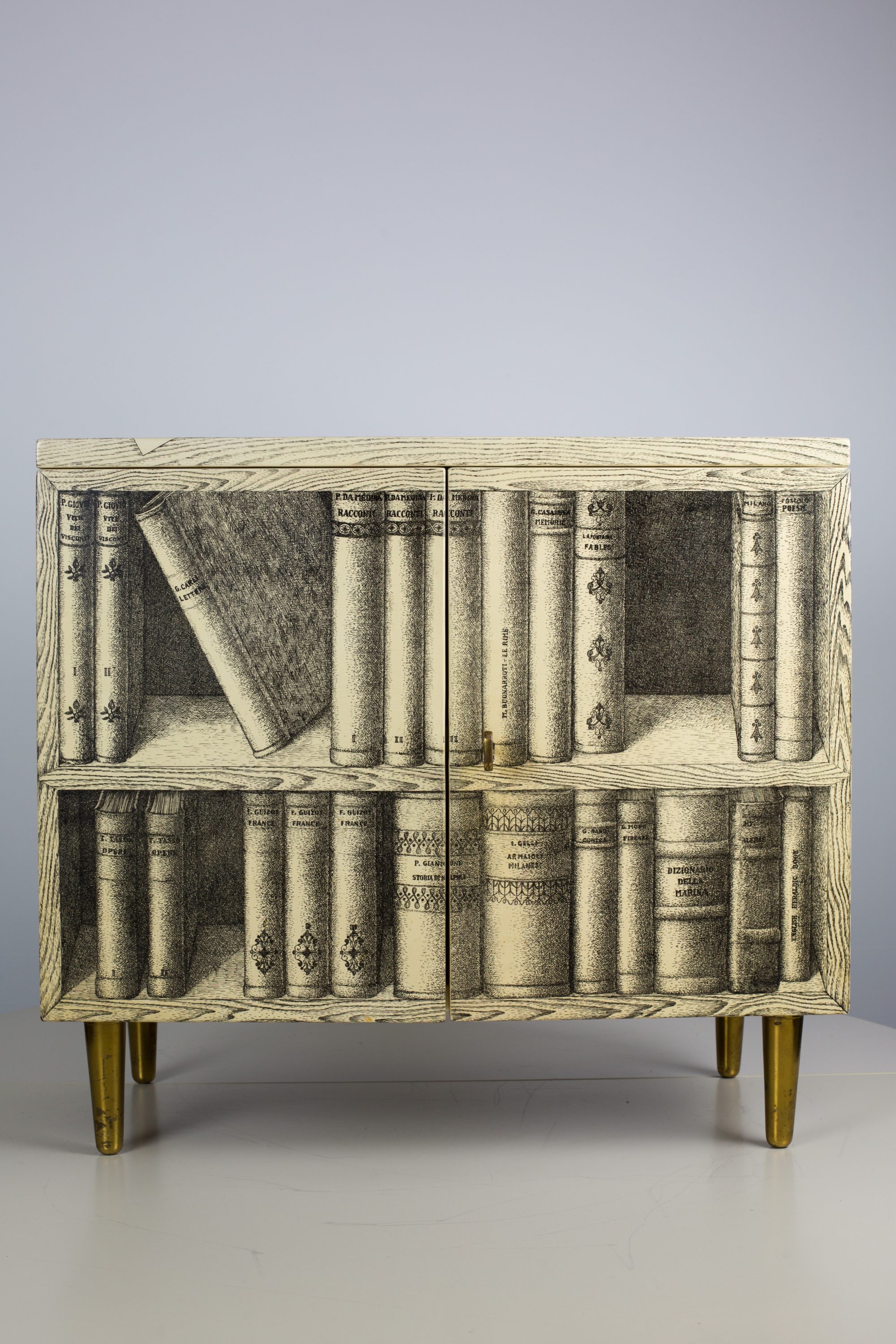 reference UA12_51
Midcentury Piero Fornasetti Trompe L'oeil Cabinet Vintage, 1960s
unforget says

A lovely cabinet designed and manufactured by Piero Fornasetti in the sixties. The two doors of the front section are decorated with a trompe l'oeil double bookcase containing a variety of French, Italian and English editions. The top of the cabinet is made of faux wood with three images featuring two ducks, one bunch of grapes and a Italian print of Florence sculpture. The left side has the same base with two pinned "love letters" and a hanging chain. The right sigh depicts an iron gauntlet. Two internal shelves one separating board of plain cream panel. The doors can be easily locked with the original key.
technical


Height : 27 1/4inch - 69cms
Width : 27 2/4inch - 70cms
Depth 17 3/4 - 45cms
certificates

Circa 1960
Beautiful original condition
Original Key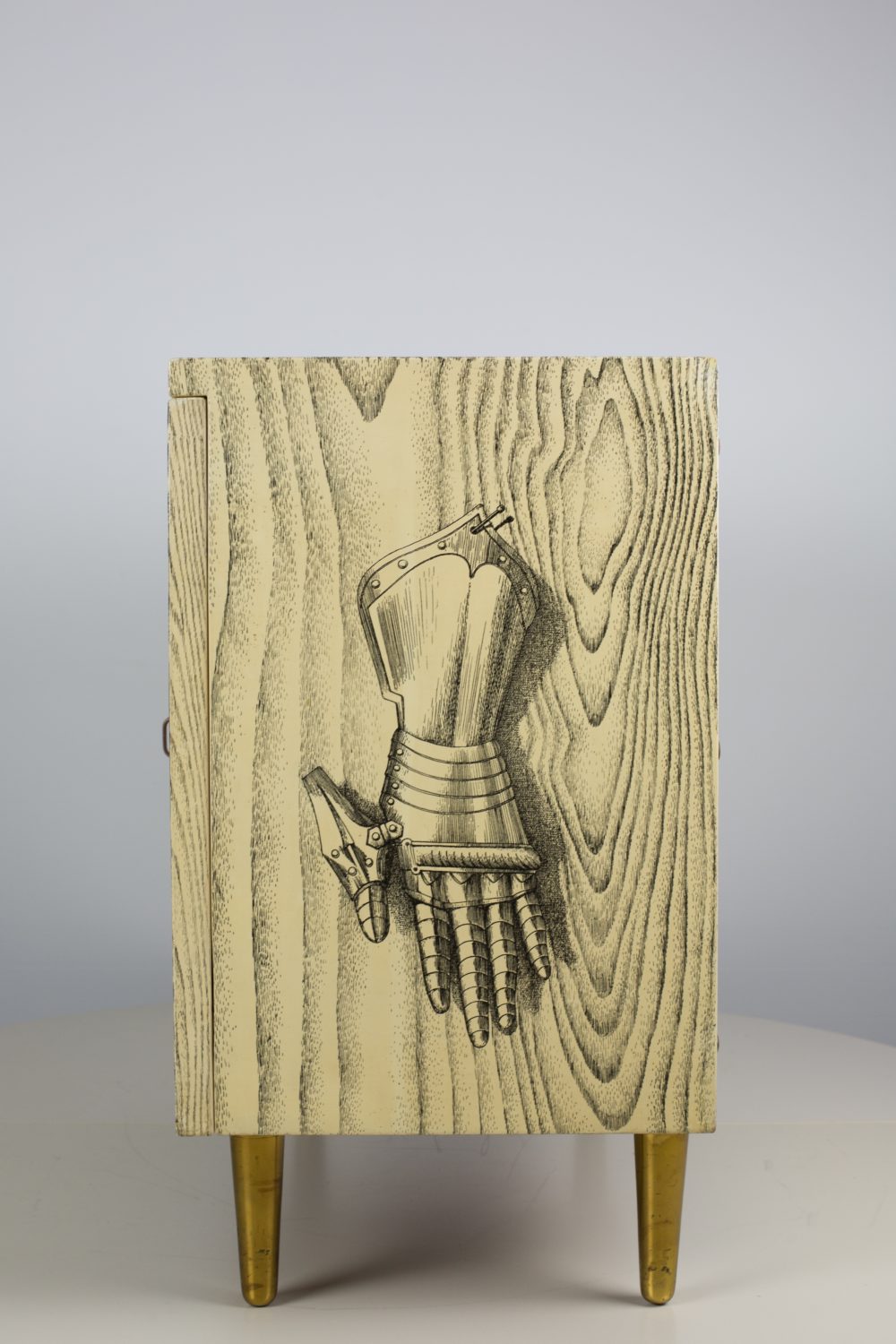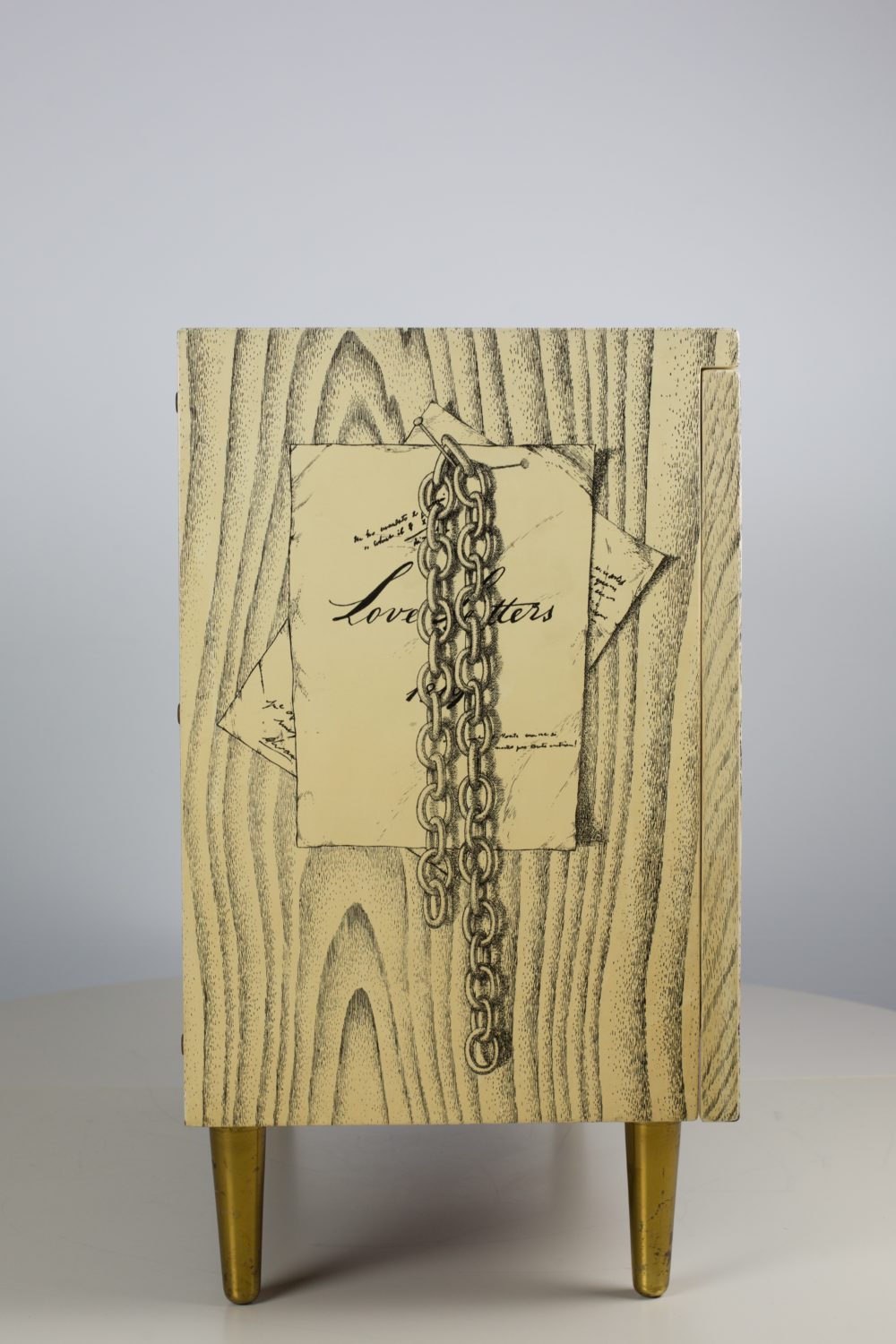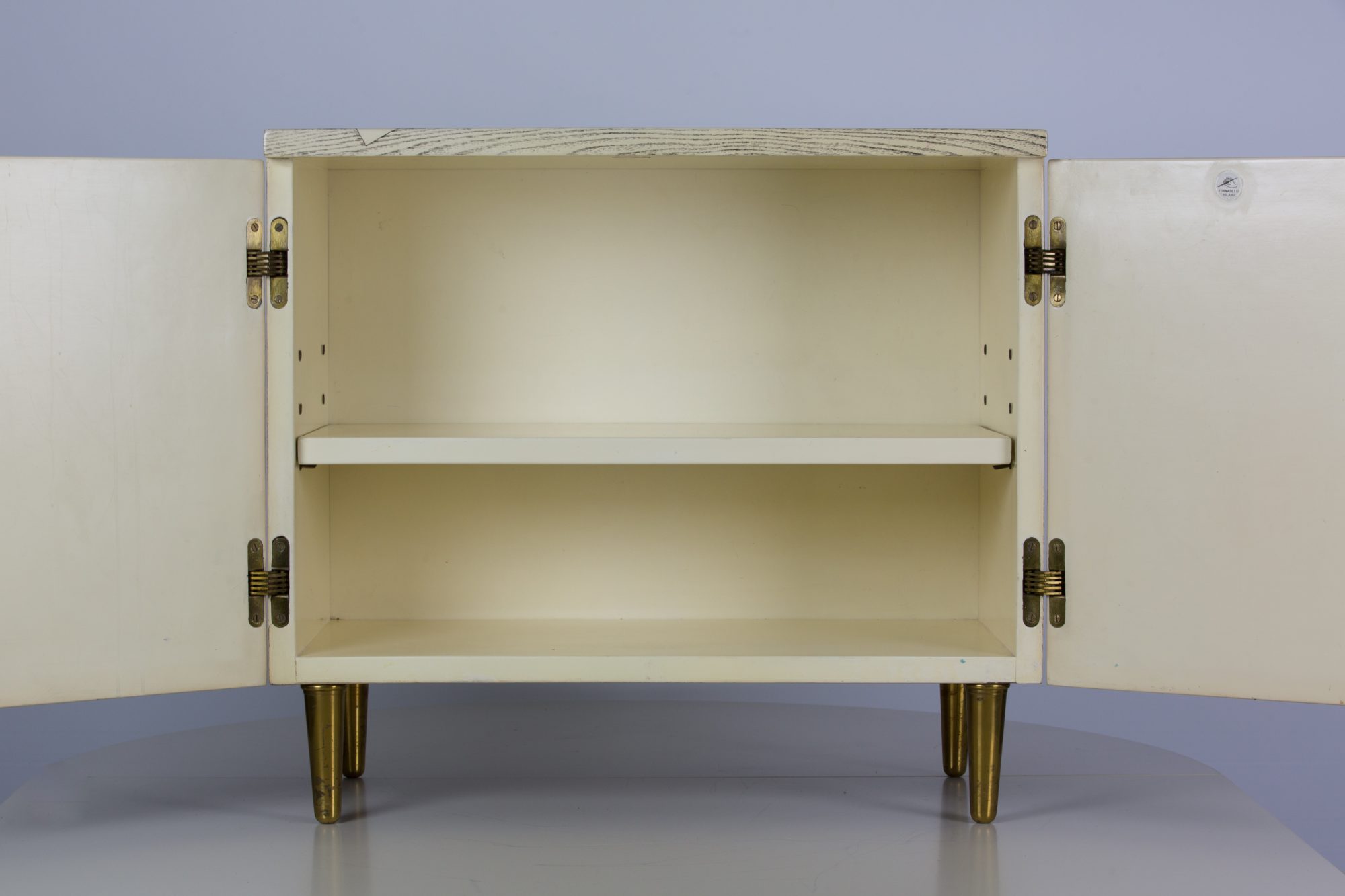 Photos copyright Ludovic Vandenweghe for Unforget.eu
—
Piero Fornasetti (1913 – 1988)
Piero Fornasetti was born in Milan in 1913 and he grew up with an insatiable desire to draw anything and everything.
Piero Fornasetti won a seat at the Accademia di Belle Arti di Brera in Milan, but was promptly expelled; his creative spirit did not match the harsh discipline of the academy.  He forayed into the realm of fashion and began designing silk scarves with his soon-to-be signature motifs of roman ruins, suns, and flowers. In his furniture designs, Fornasetti worked in an incredible range of materials to create a dizzying array of decorative arts imbued with both wit and theatricality.
In 1959, he won the Neiman Marcus award for his significant contributions to the field of fashion, joining the ranks of Yves Saint Laurent and Coco Chanel.
Mr. Fornasetti was always secretive about his printing techniques. "It is a kind of print transfer, but it's a big secret,".
At the time of his death, him is leaving behind thousands of imaginative designs and forever changing the field of Italian decorative arts.
Piero died in Milan in 1988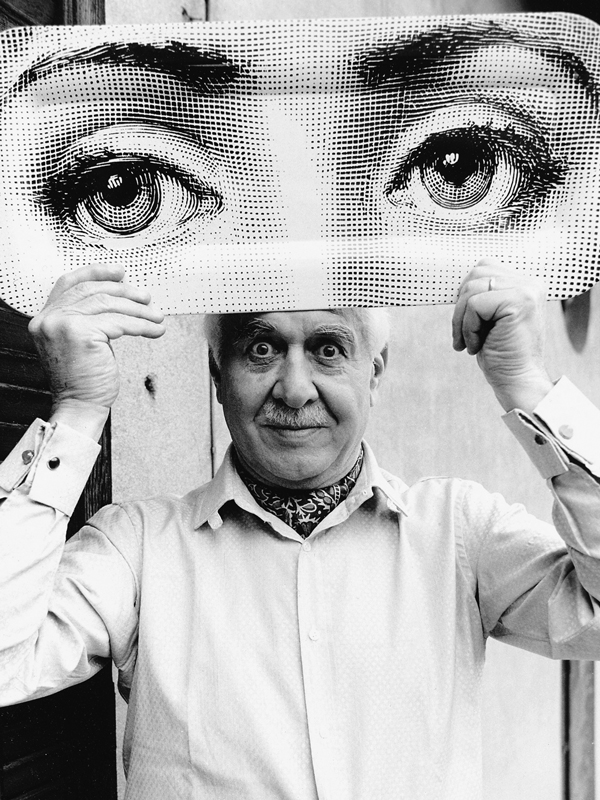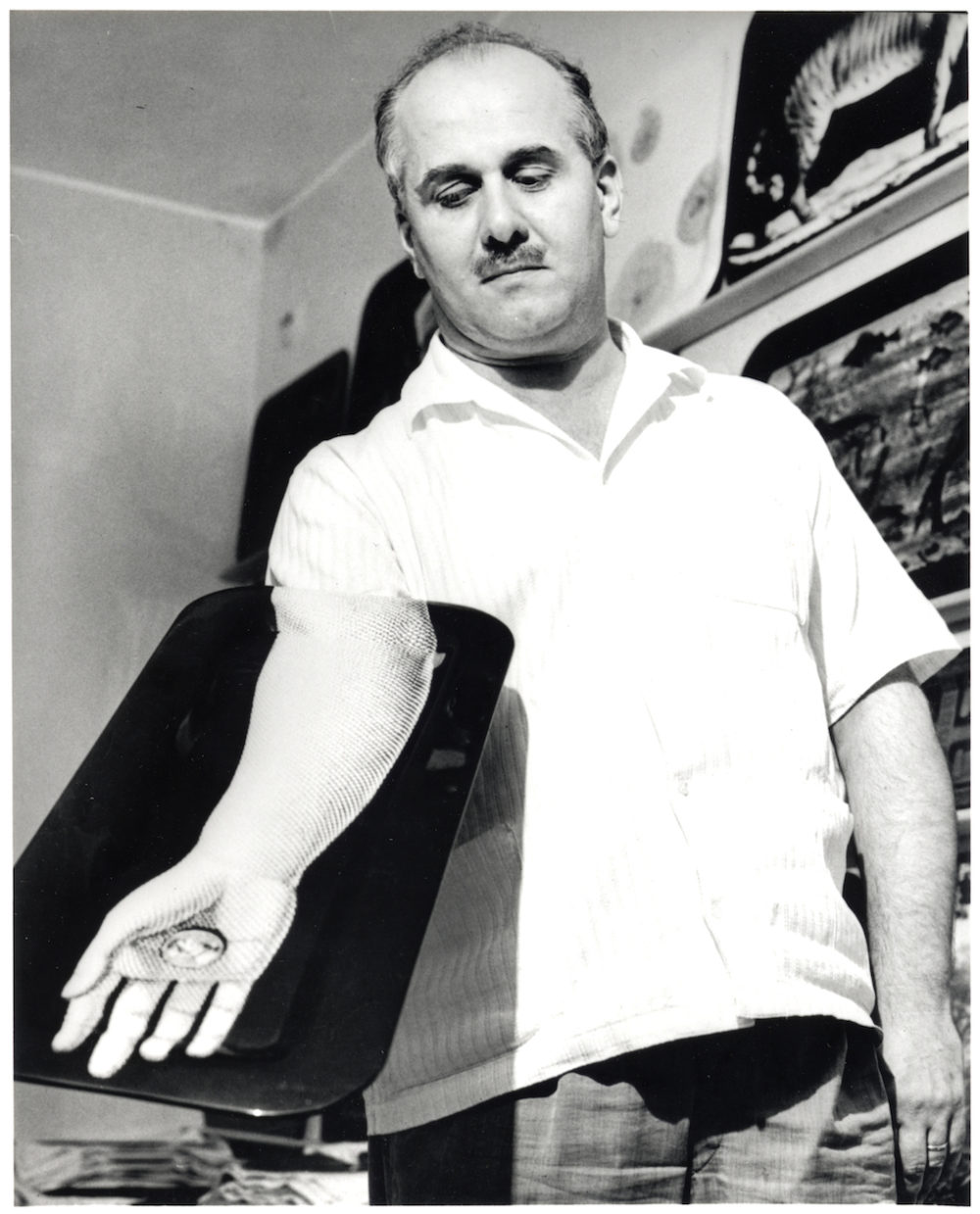 Photos archives Fornasetti