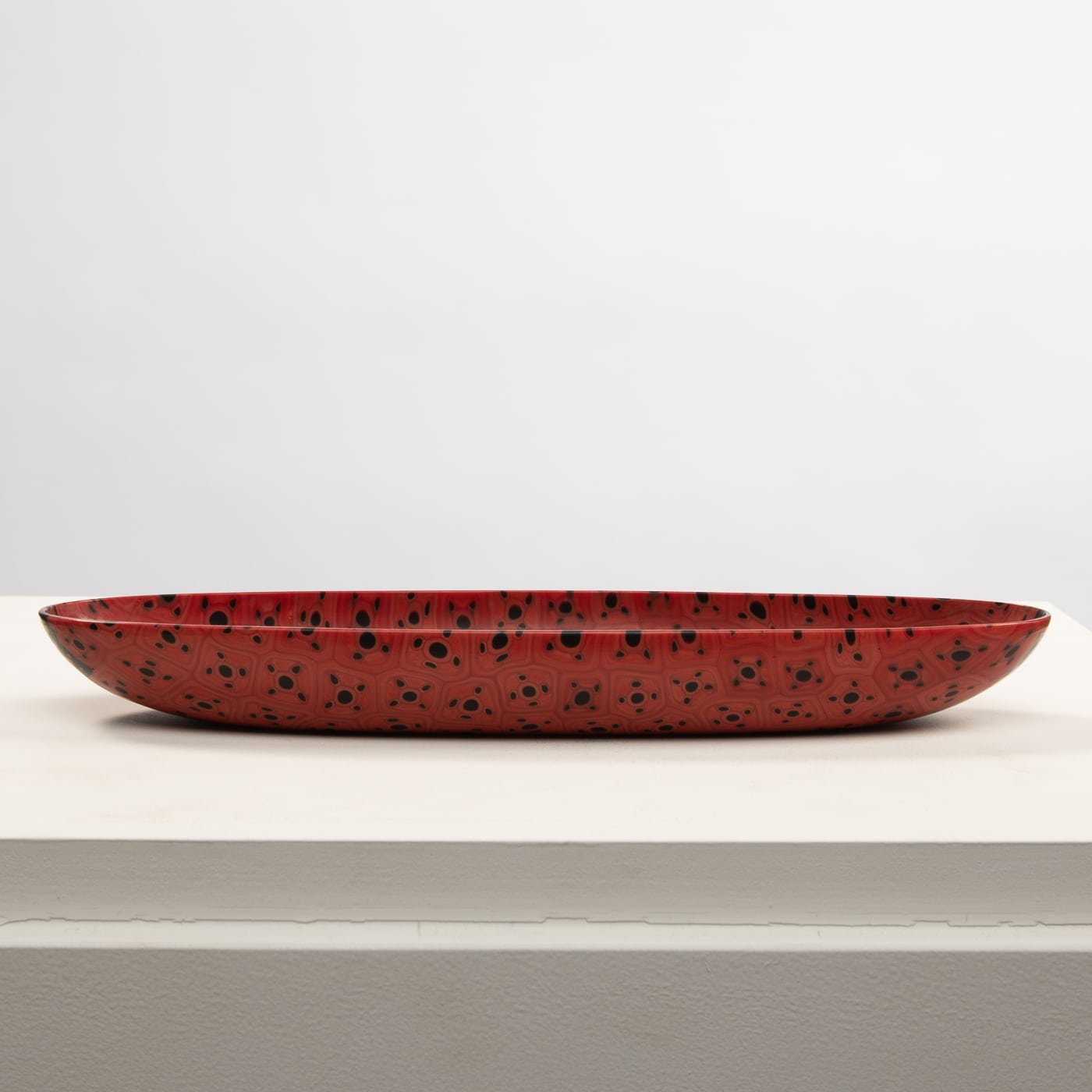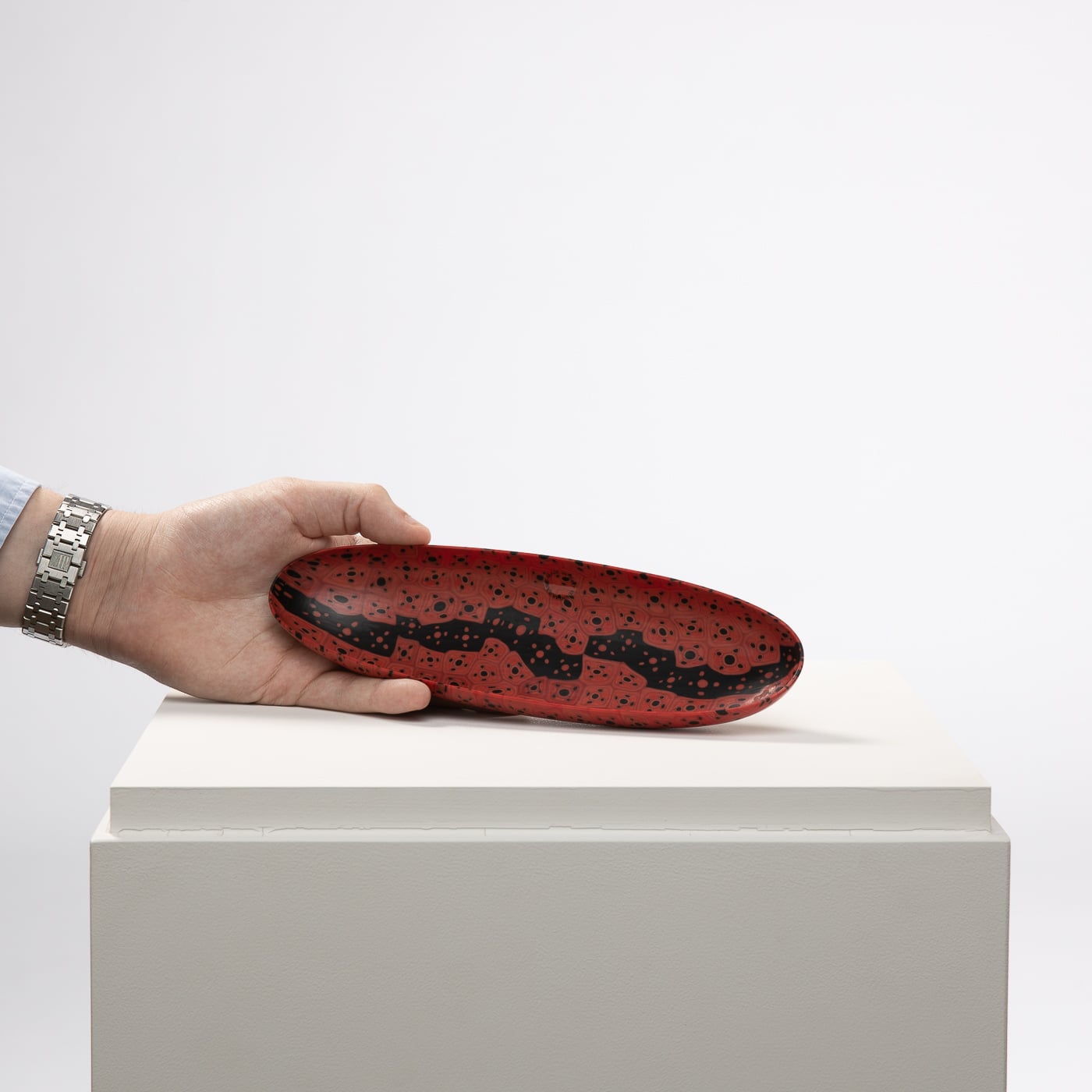 unforget says

The glass pieces in the "Murrine Opache" (Opaque murine) series are the result of research carried out by Carlo Scarpa in collaboration with Paolo Venini from 1936.
The technique consists of cold assembling small glass elements according to a precise arrangement.
The final result is obtained by baking in the oven and modeling. The murrines come together to form a dish. These items are therefore not "blown".
After the object has cooled, the whole is then ground very lightly using a tool but by hand to give it that matt aspect characteristic of Carlo Scarpa's work.
Venini has produced these objects in very limited quantities since the 1940s, when the series began, which was also exhibited at the XXII Venice Biennale in 1940.
This particular piece is a 5 dots murrine arrangement. Alternating red and black.
Manufactured in 1992, it bears the signature and original label.
The dish is in excellent condition.

technical

Designer: Carlo Scarpa
Manufacturer: Venini
Dimensions:
H 1 1/4 in. x L 9 3/4 in. x D 3 in.
H 3 cm x L 24,5 cm x D 7,5 cm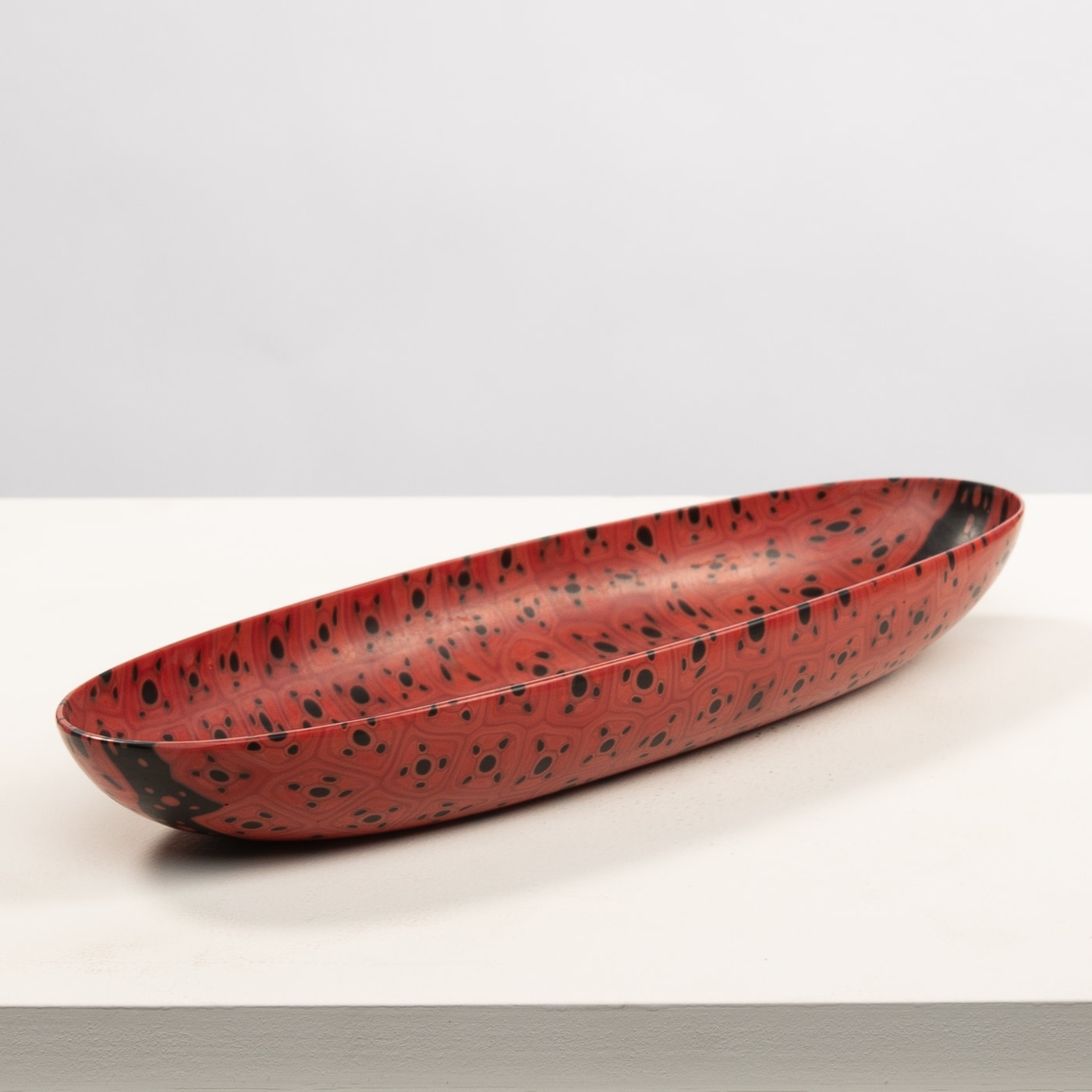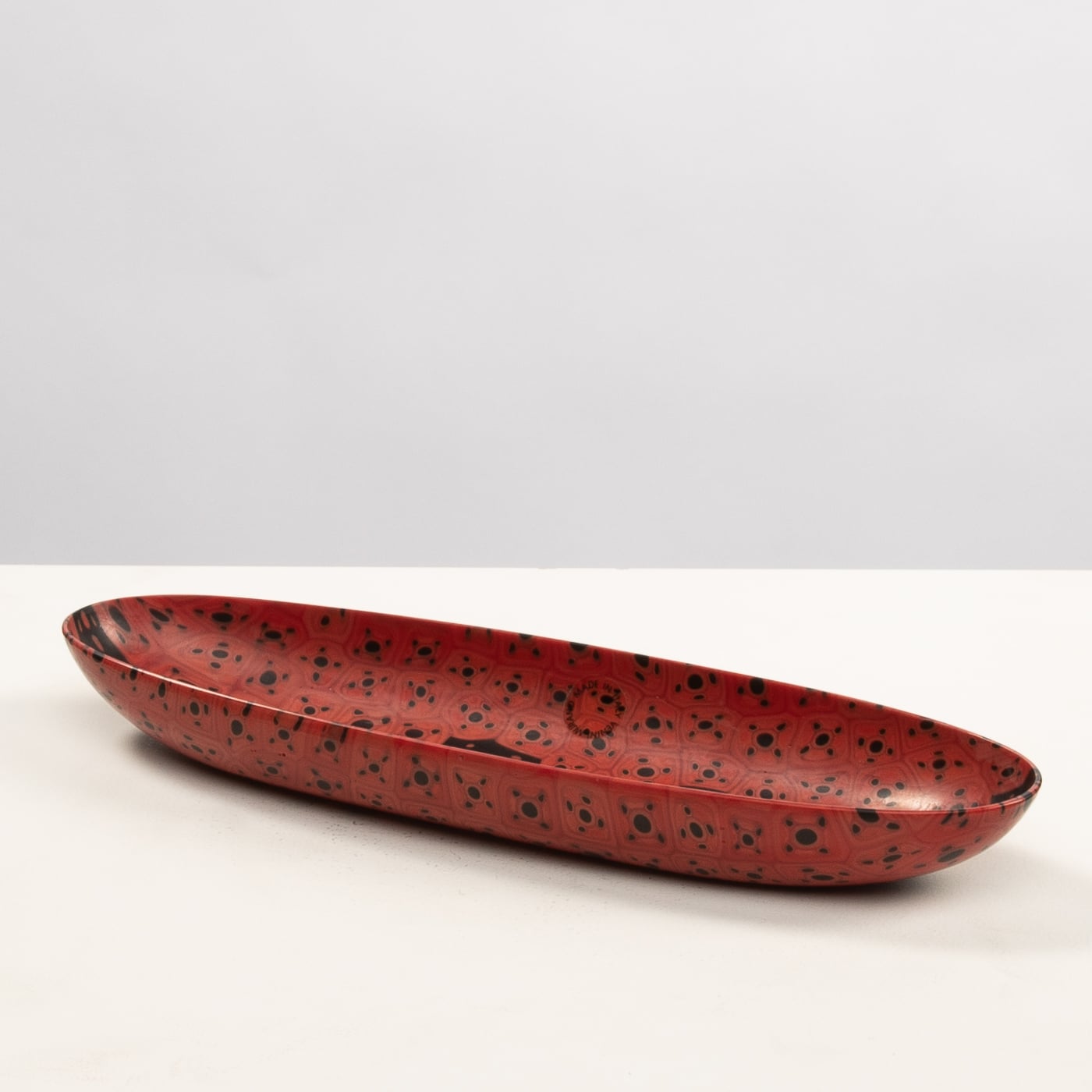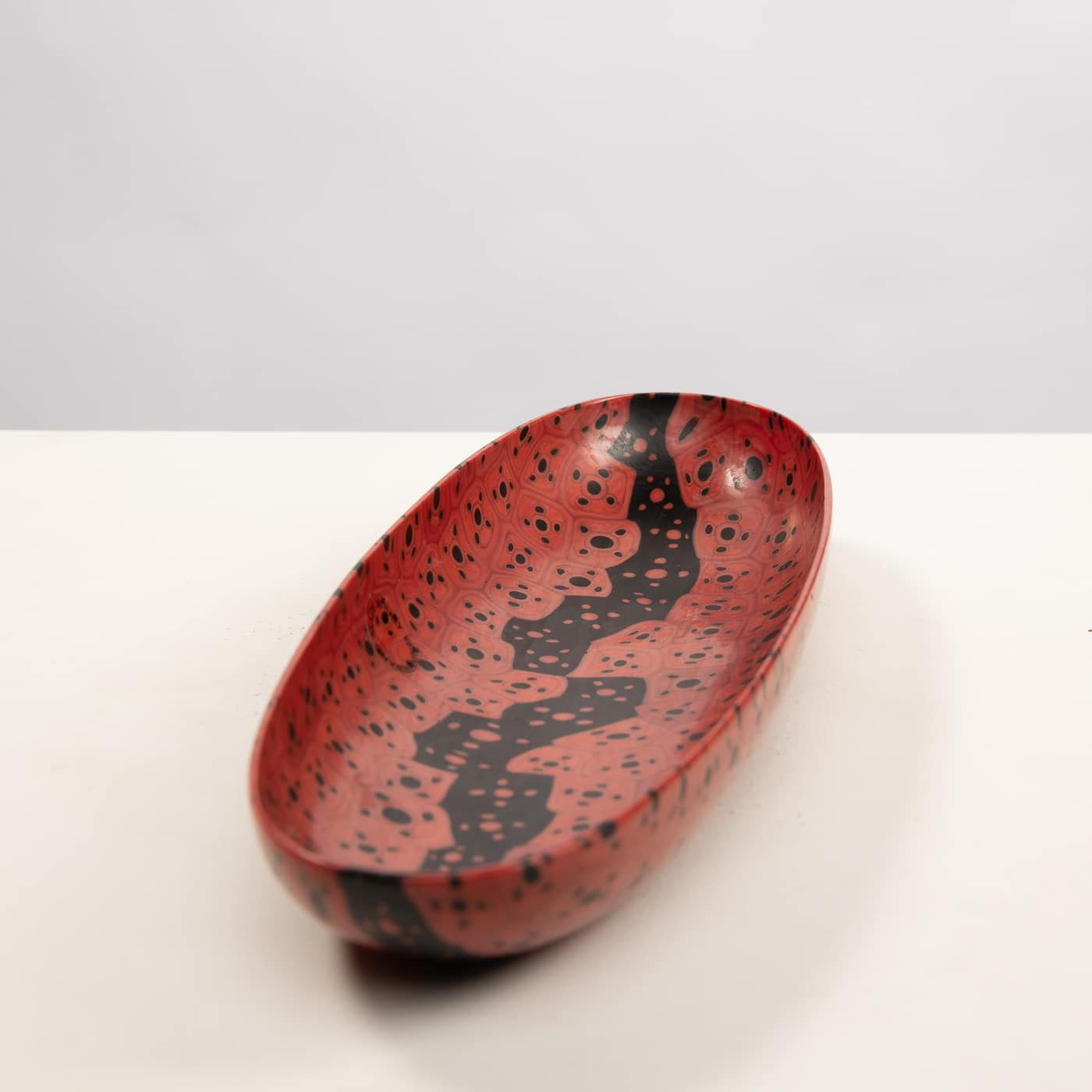 you should know

Very good vintage condition
Diamond point signature "Venini Carlo Scarpa 1992/12"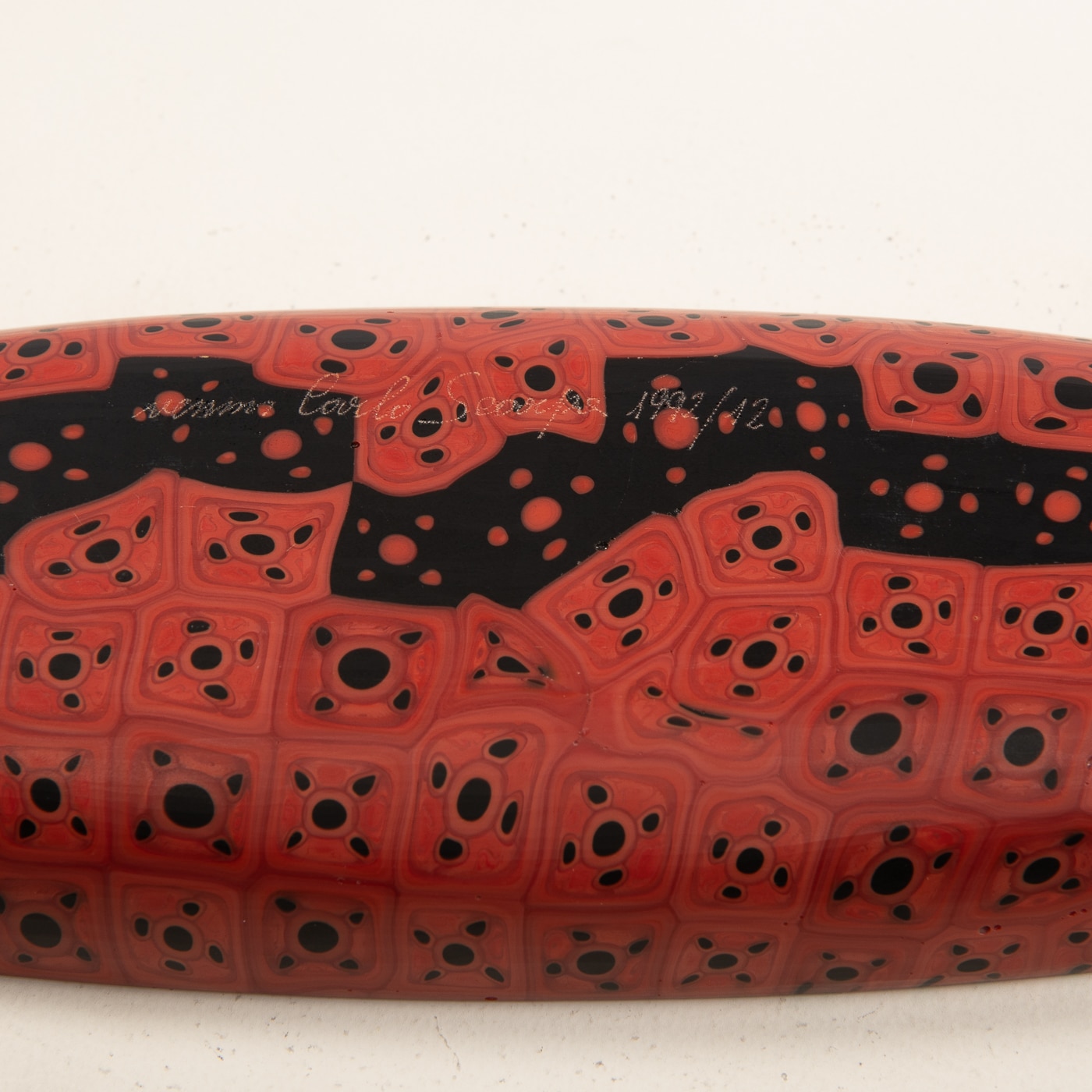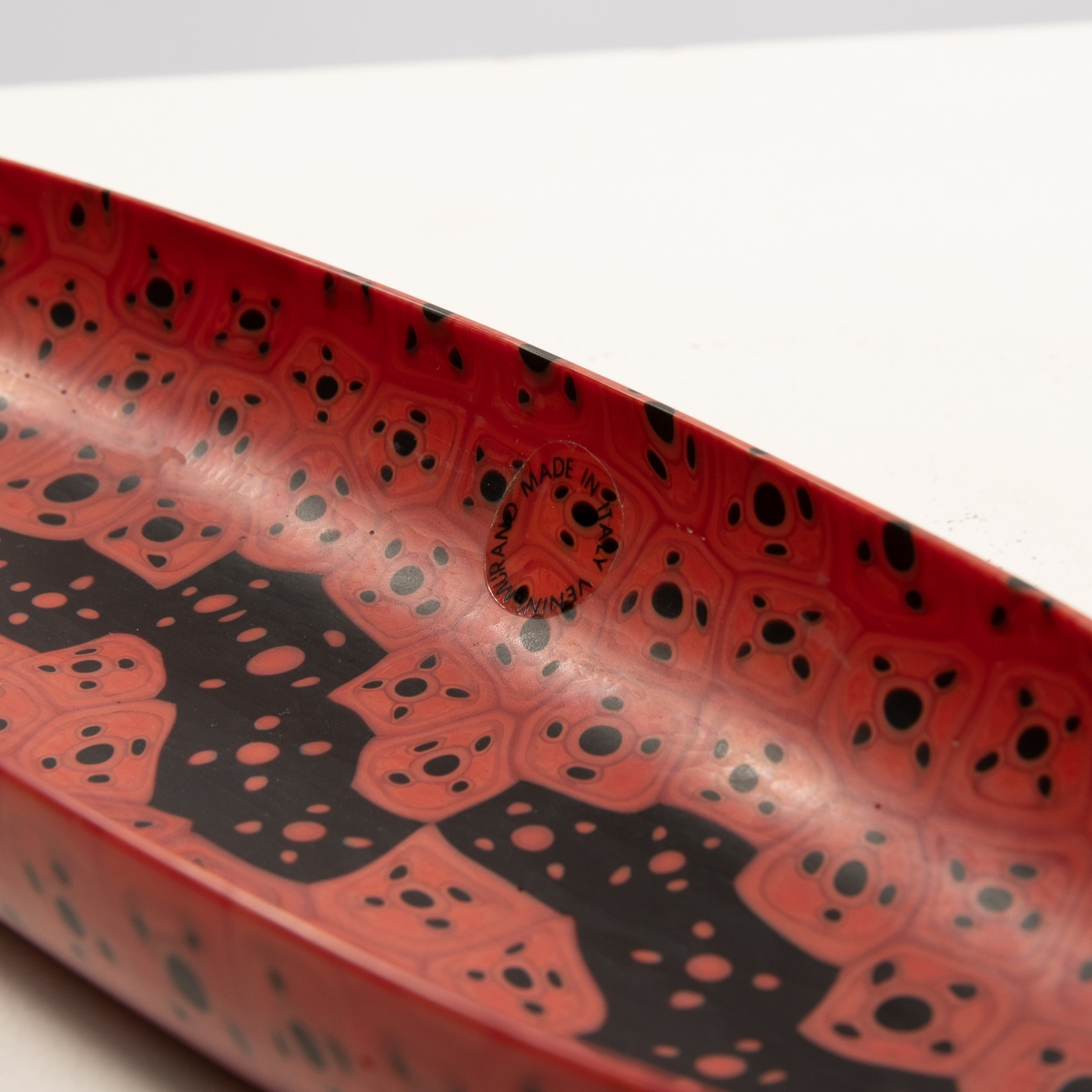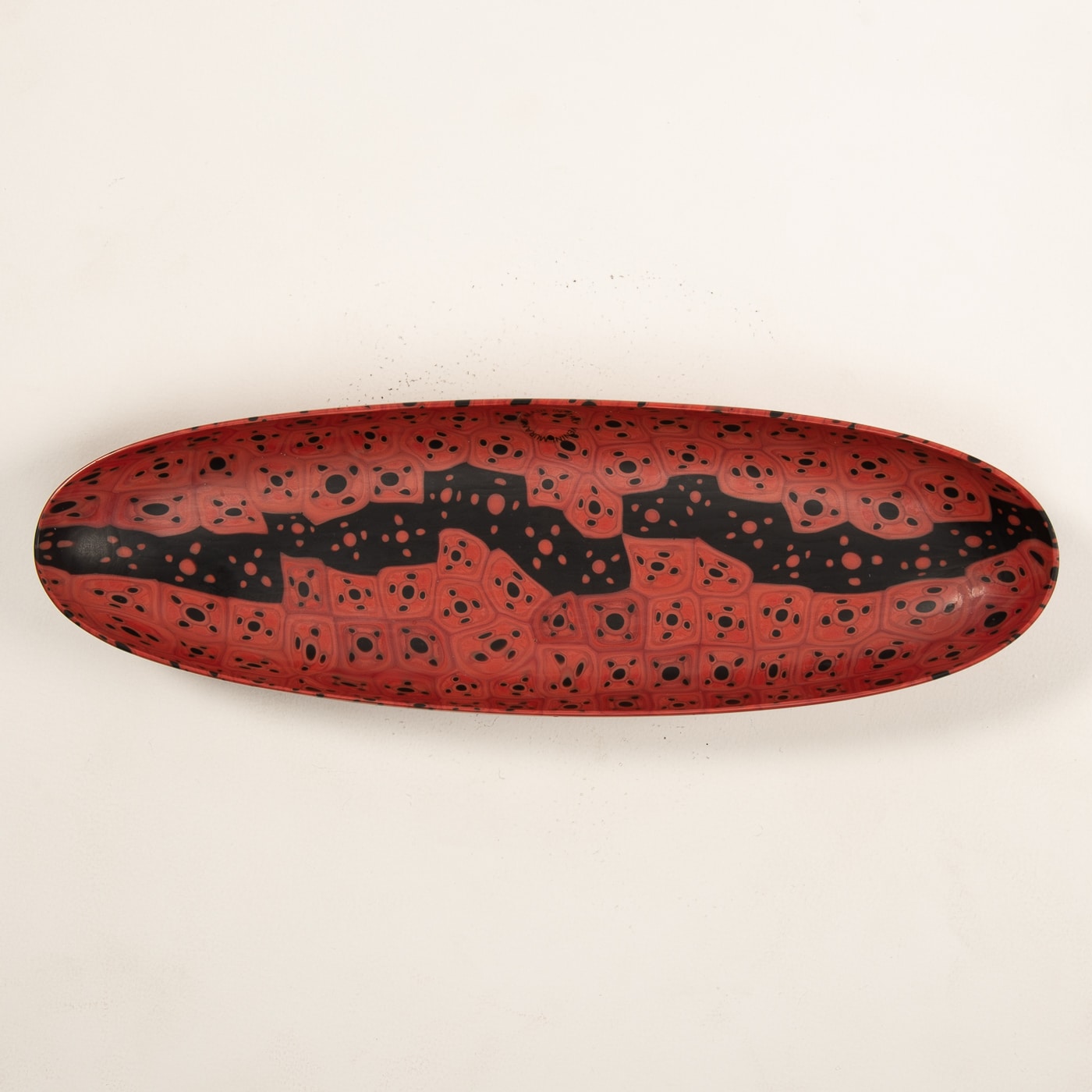 —
Carlo Scarpa
A "murrine opache" (opaque murrine) canoe dish
REF UD03_16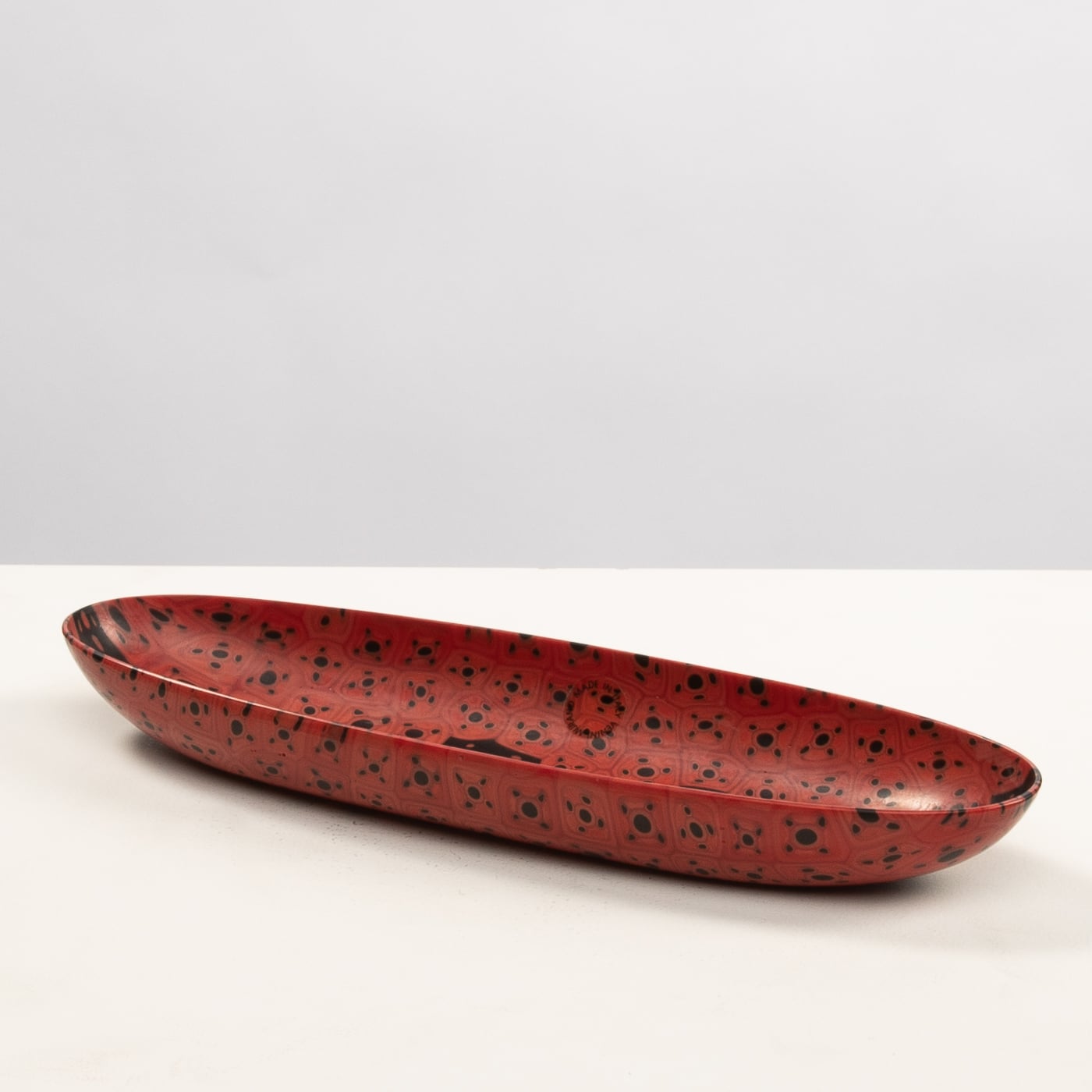 All photos are from Ludovic Vandenweghe for unforget.eu
—
Carlo Scarpa
( 1906 – 1978 )
Carlo Scarpa is an Italian architect and designer.
After studying architecture in Venice, Carlo Scarpa has direct connections with glassmaking in Murano, Cappelin at first, where he took on the responsibility of artistic director.
In 1933 he came into contact with Paolo Venini.
Fourteen years of intense and fruitful collaboration will follow, during which Carlo will exploit the immense possibilities of glass.
Glass will stimulate in him a constant search for detail.
Carlo was also the scenographer of the Venice Biennale for more than 30 years.
As an architect, he excelled in the restoration of museums and show-rooms of Italian manufacturers such as the headquarters of Gavina or the show-room of Olivetti on Saint Marc's in Venice (still accessible to the public today).
Tobia Scarpa, Carlo's son collaborates with Venini after Word War II.