A large bottle Forato vase "Henry Moore" Blown Glass Vase
—

Fulvio Bianconi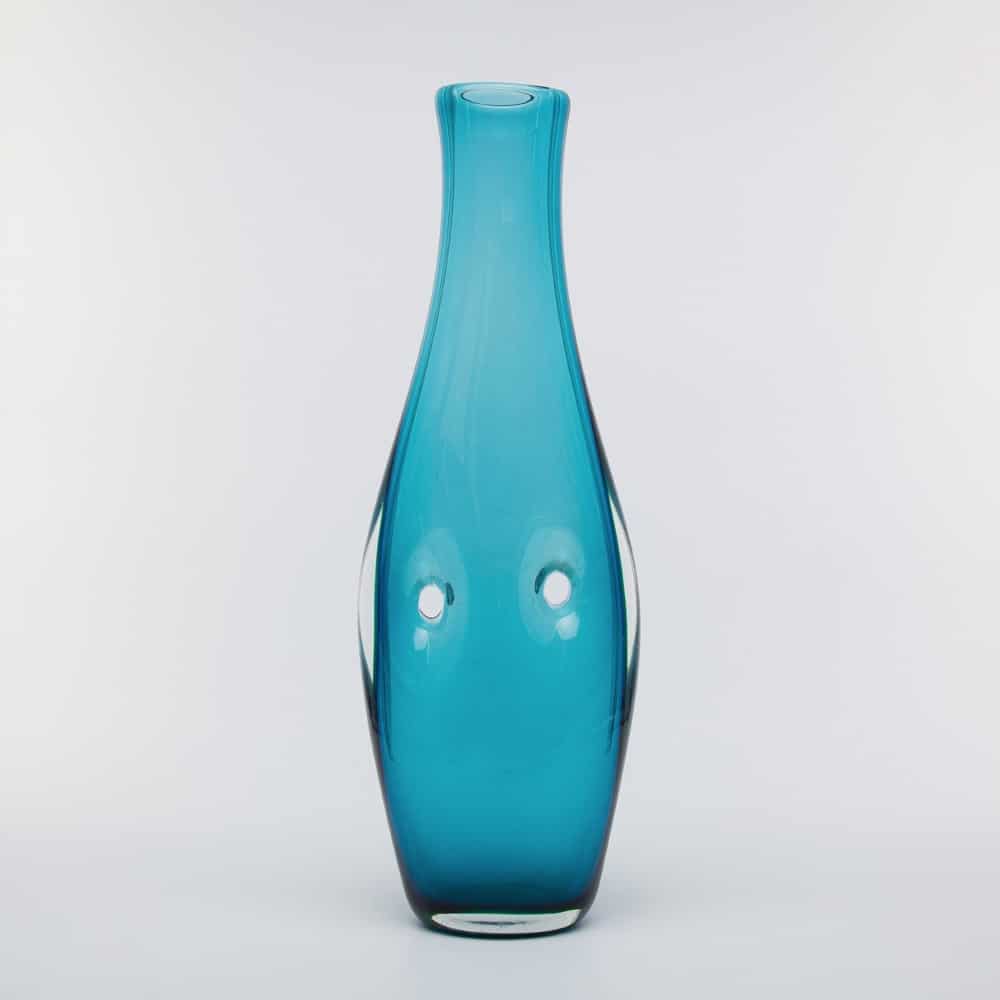 reference C04_12
Venini Murano Fulvio Bianconi Called "Henry Moore" Blown Glass Vase
unforget says

A beautiful and large bottle Forato vase by Fulvio Bianconi designed 1952, produced during the fifties by Venini on the Island of Murano near Venice (Italy).
The forati (drilled) vases owe their names to the presence of one or more holes in the body of the vase. Bianconi was inspired by the work of the sculptor Henry Moore for designing this series of vessels which was first exhibited during the Venice Biennale in 1952.

technical

Designer: Fulvio Bianconi
Manufacturer: Venini
Dimensions:
H 16.93 in. x W 5.91 in. x D 2.37 in.
H 43 cm x W 15 cm x D 6 cm
certificates

Acid signed Venini Murano Italia.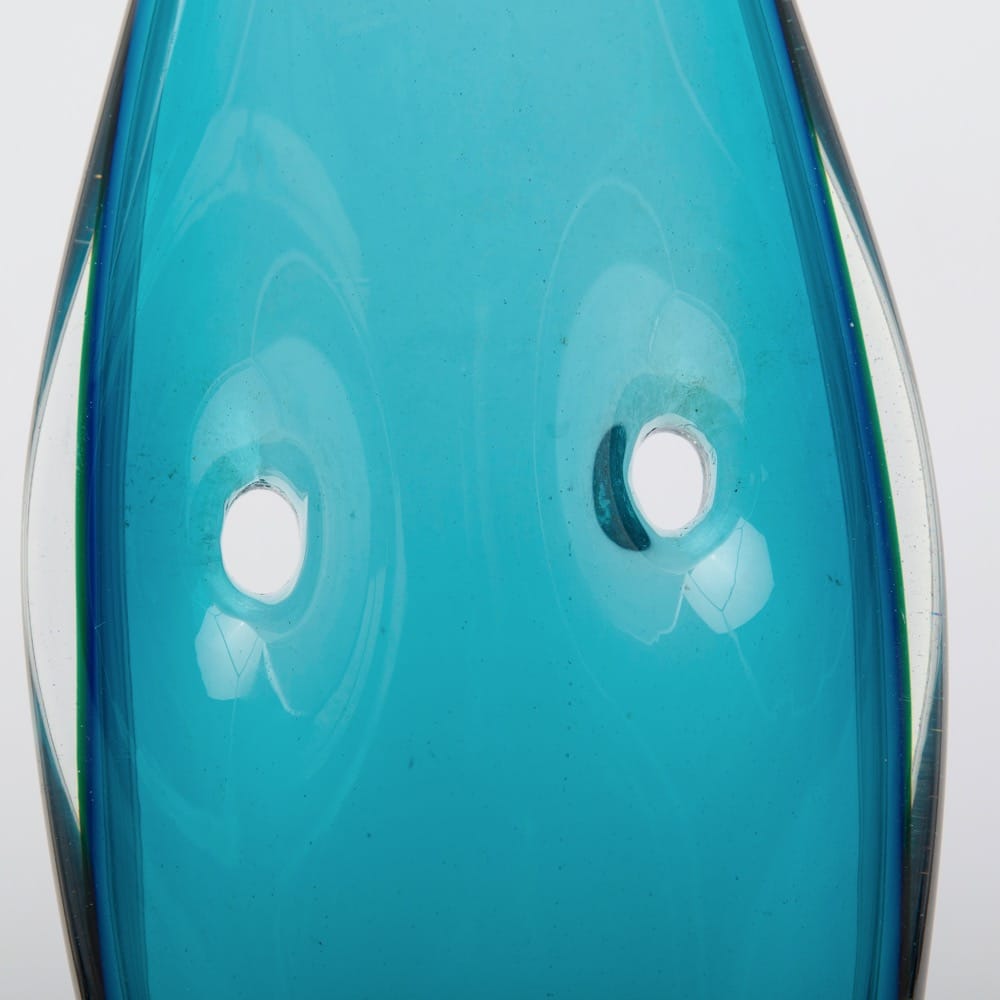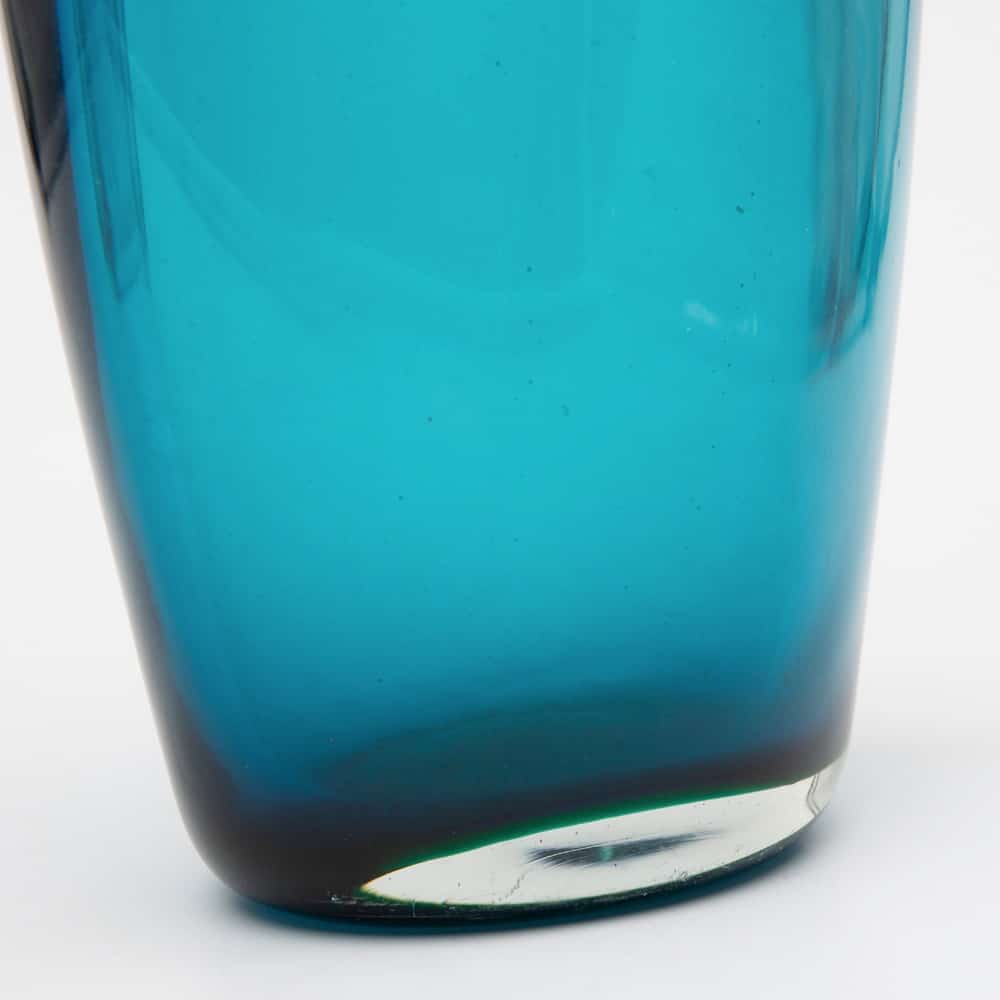 you should know

This one is the largest example of the series, has two holes pierced in his body.
In a vibrant blue glass underlined with a thin green layer.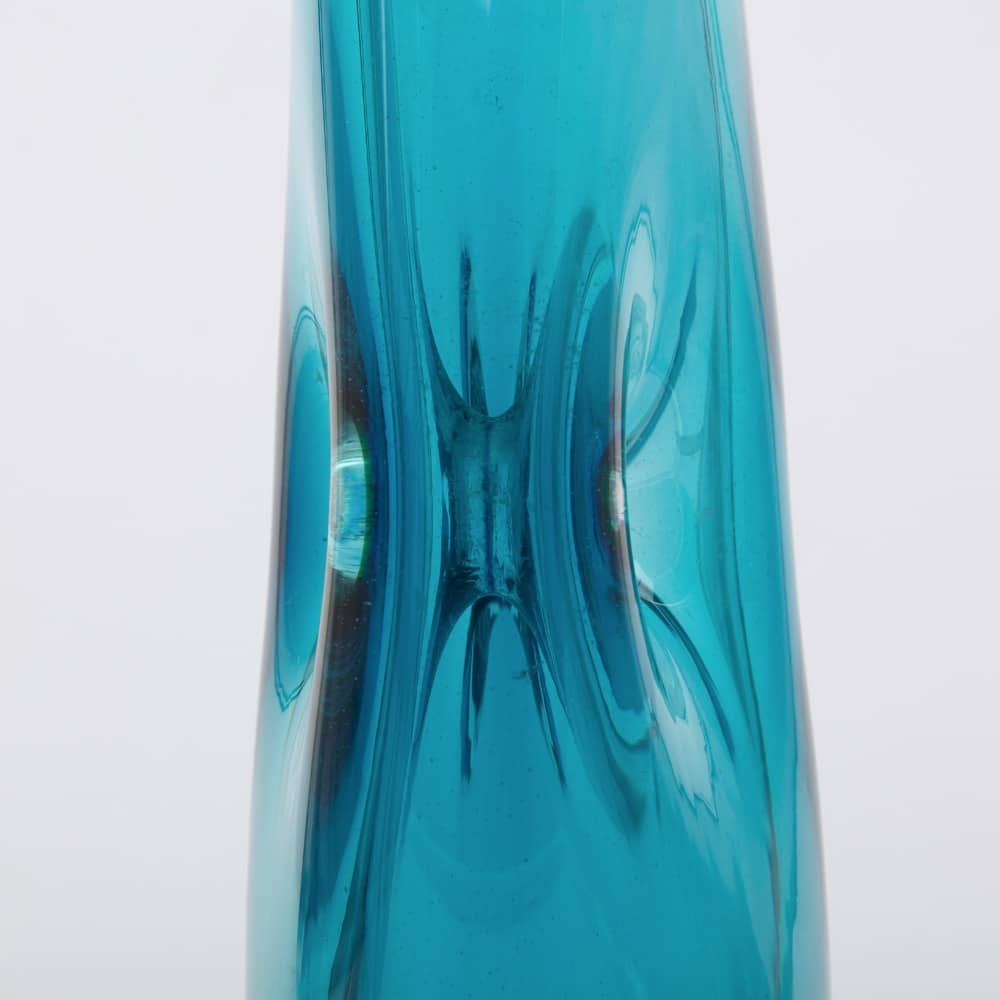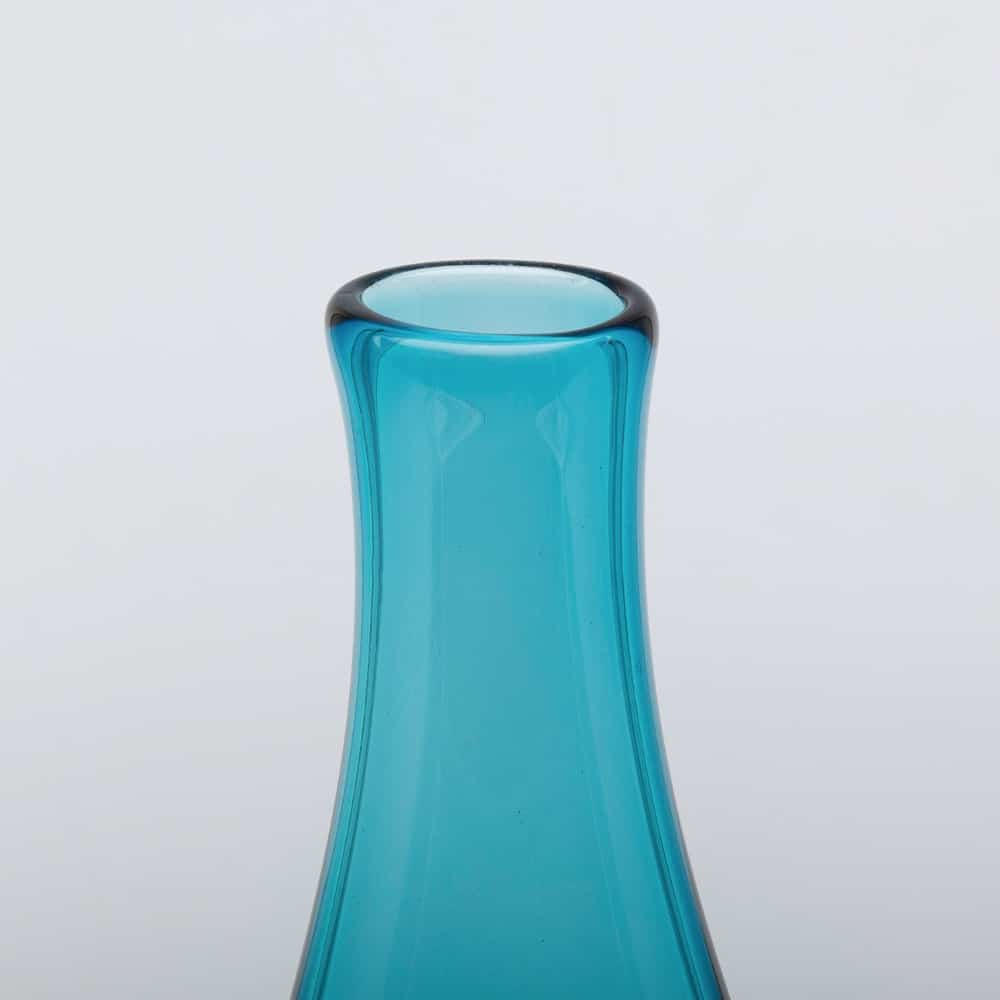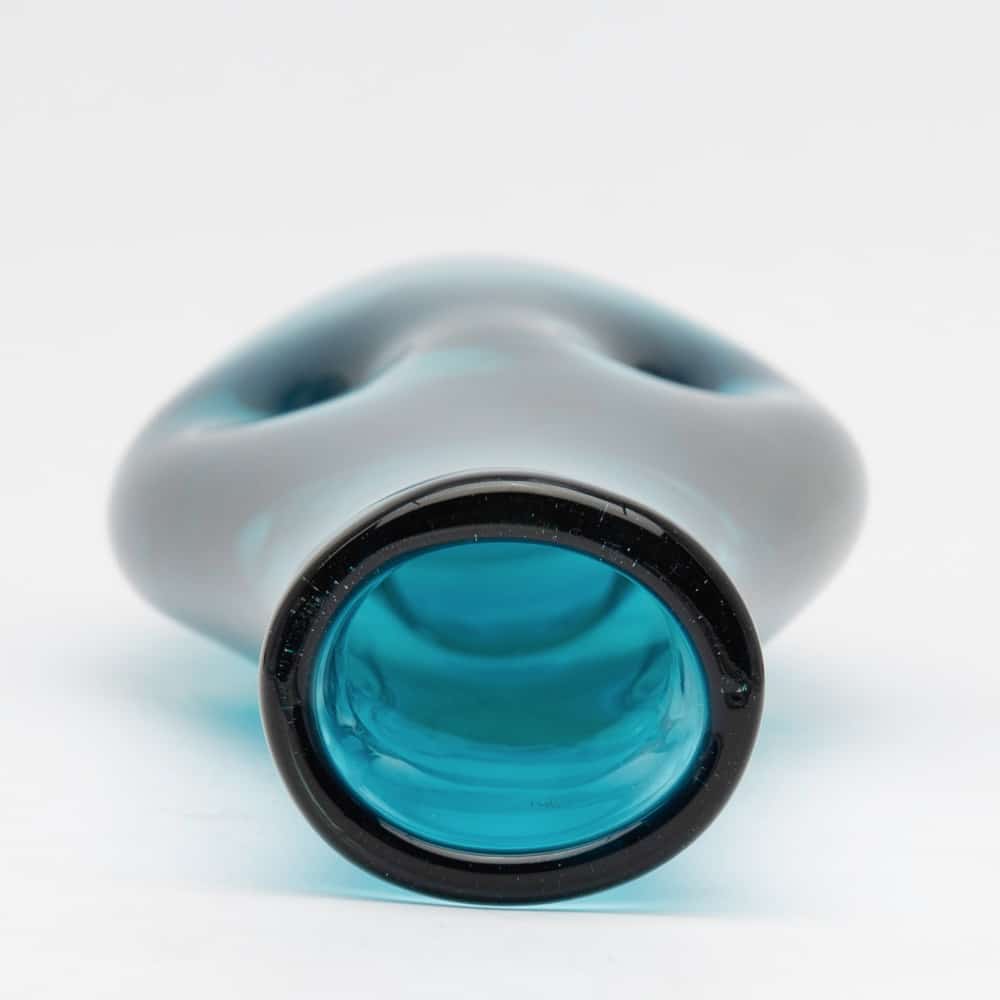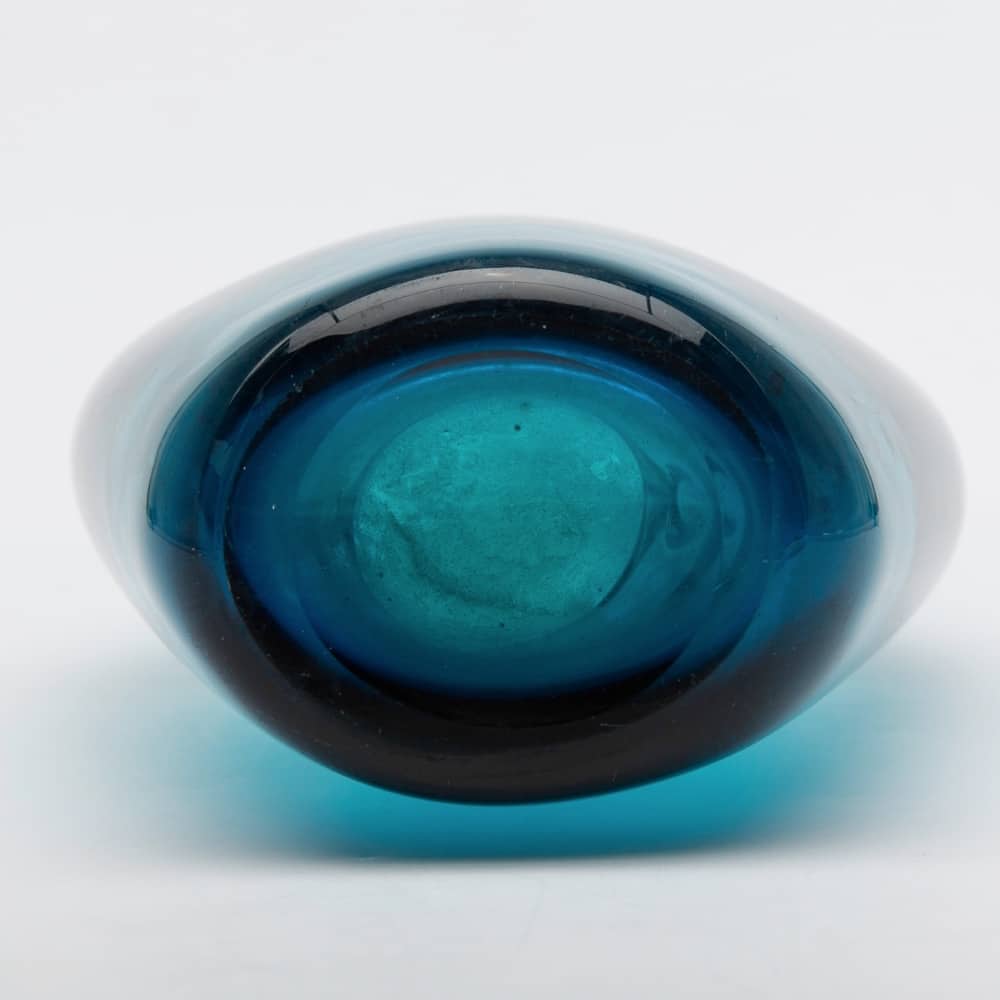 —
Fulvio Bianconi
A large bottle Forato vase "Henry Moore" Blown Glass Vase
REF C04_12
All photos are from Ludovic Vandenweghe for unforget.eu
"Heaven help you if you start up with glass, if you do, it will never go out of you"
Graphic artist, illustrator and later designer Fulvio Bianconi was born In Padue in 1915.
Fulvio has a strong predisposition for drawing and attended courses at the Academy of fine Arts in Venice. He lived from childhood in Venice itself.
In the middle of the thirties, he moved to Milan to work as a graphic designer and illustrator.
Bianconi had first contacts with Venini in 1946 when he was in charge to find a manufacture to produce Perfume bottles. He met then Poalo Venini and they built a very strong relationship.
It was the beginning of the fifties and the firms had to choice between starting new designs or continue to produce classic shapes.
Paolo and Fulvio decided to concentrate themselves on new designs…