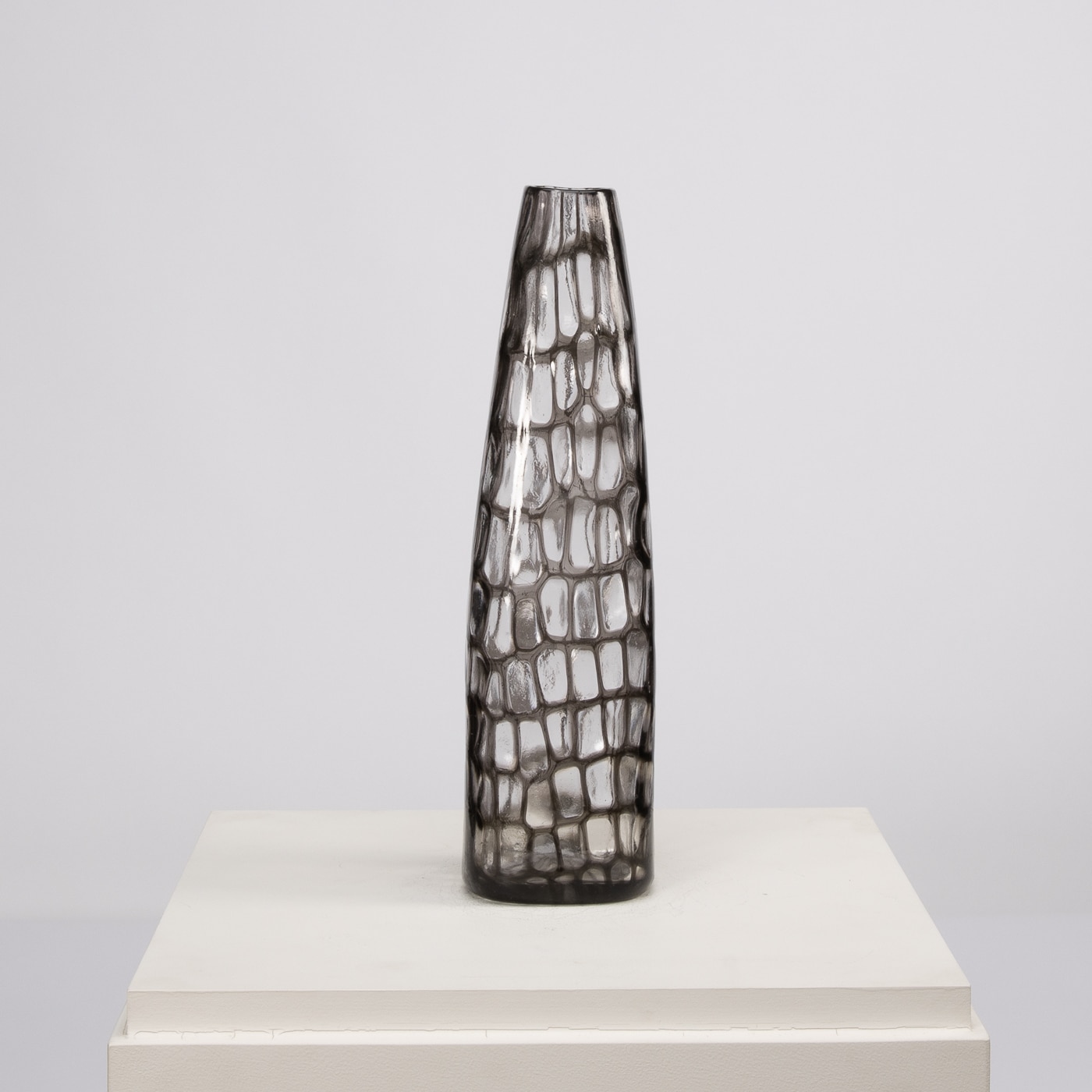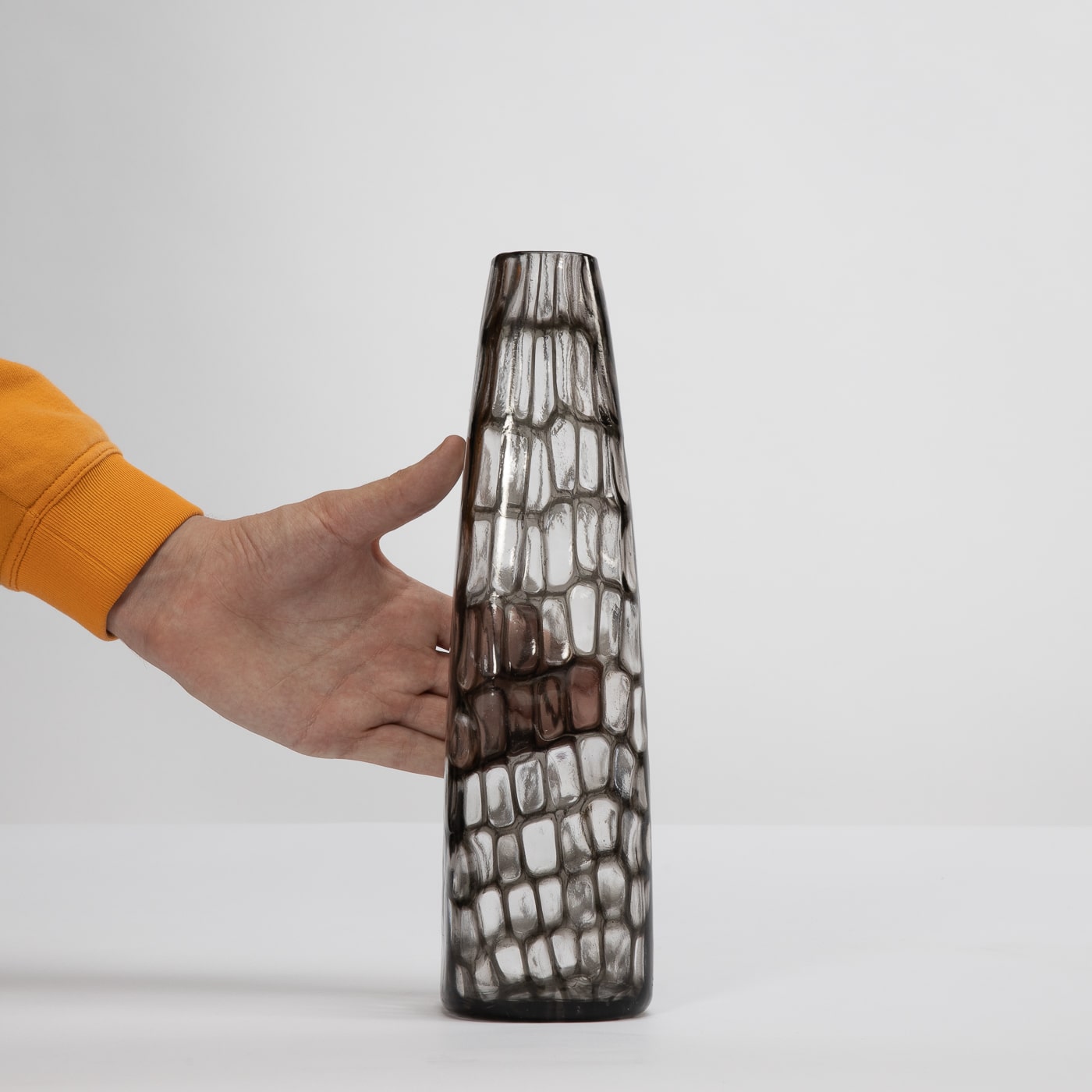 reference D01_04
A large "occhi" vase with quadranglular base in "talpa" (mole grey) murrine with a clear centre.
unforget says

technical

Designer: Tobia Scarpa
Manufacturer: Venini
Circa 1959
Dimensions:
H 12 3/4in. x L 3 2/4in. x D 3 2/4 in.
H 32.5cm x L 9cm x D 9cm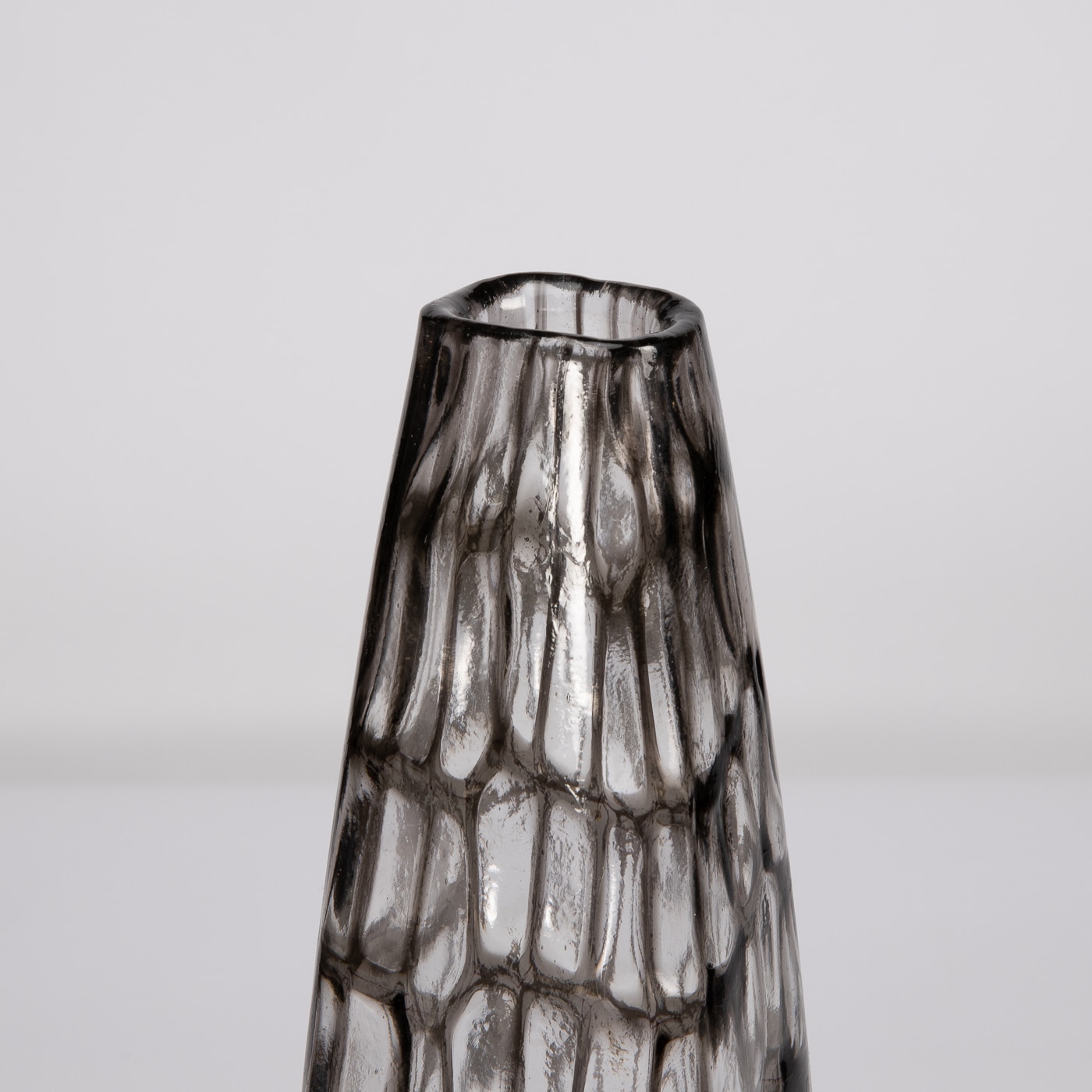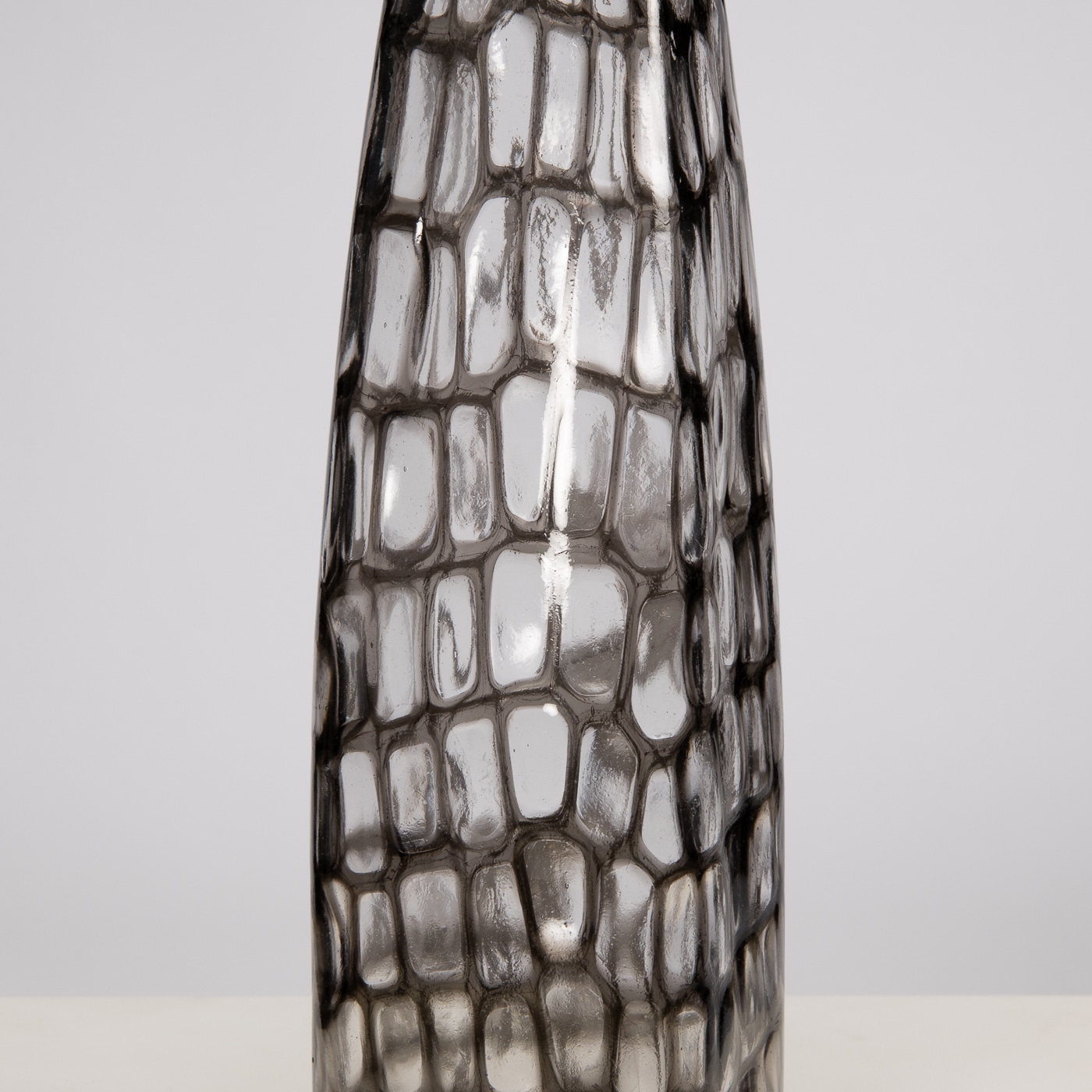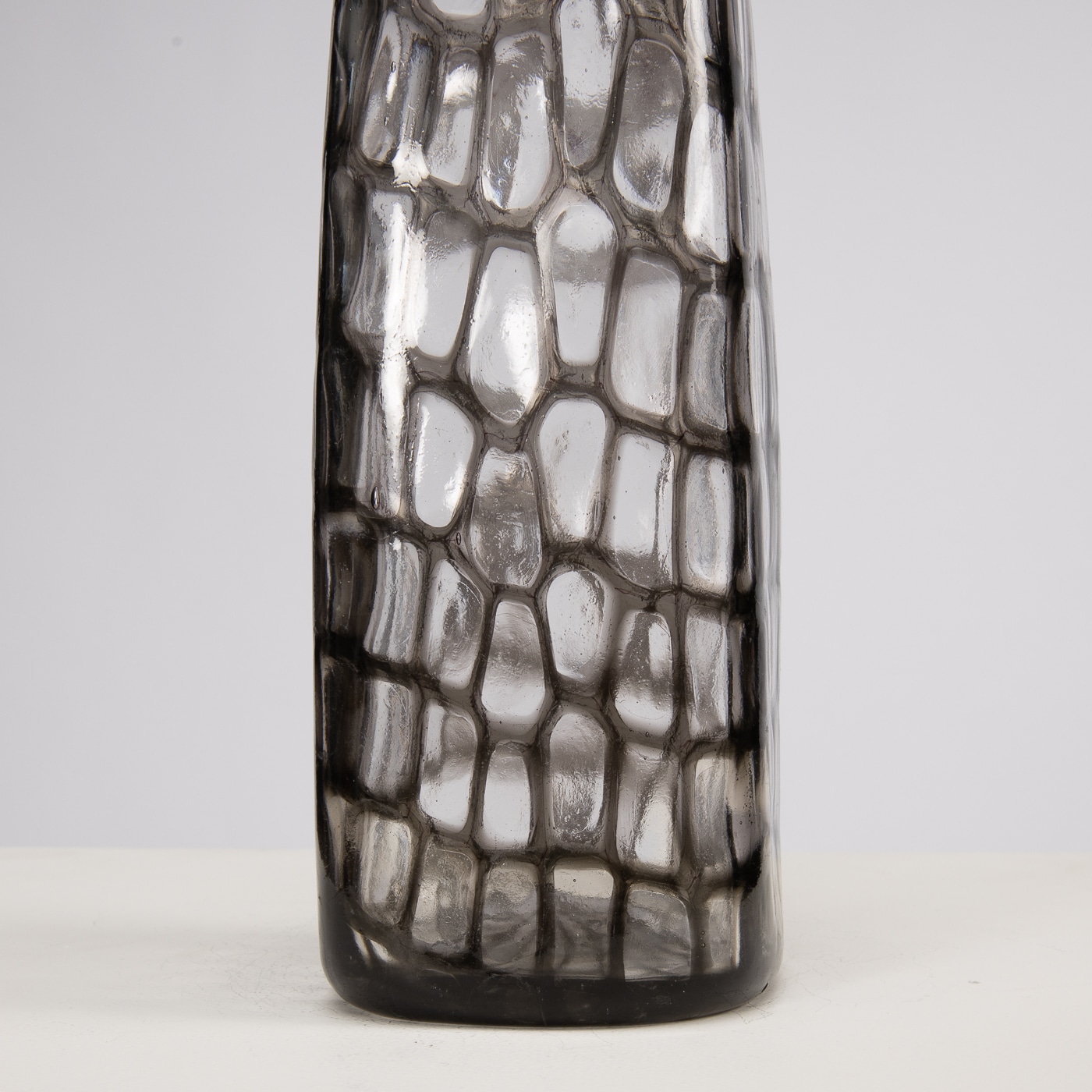 you should know

Known as model 8526 in Venini archives.
Very good vintage condition.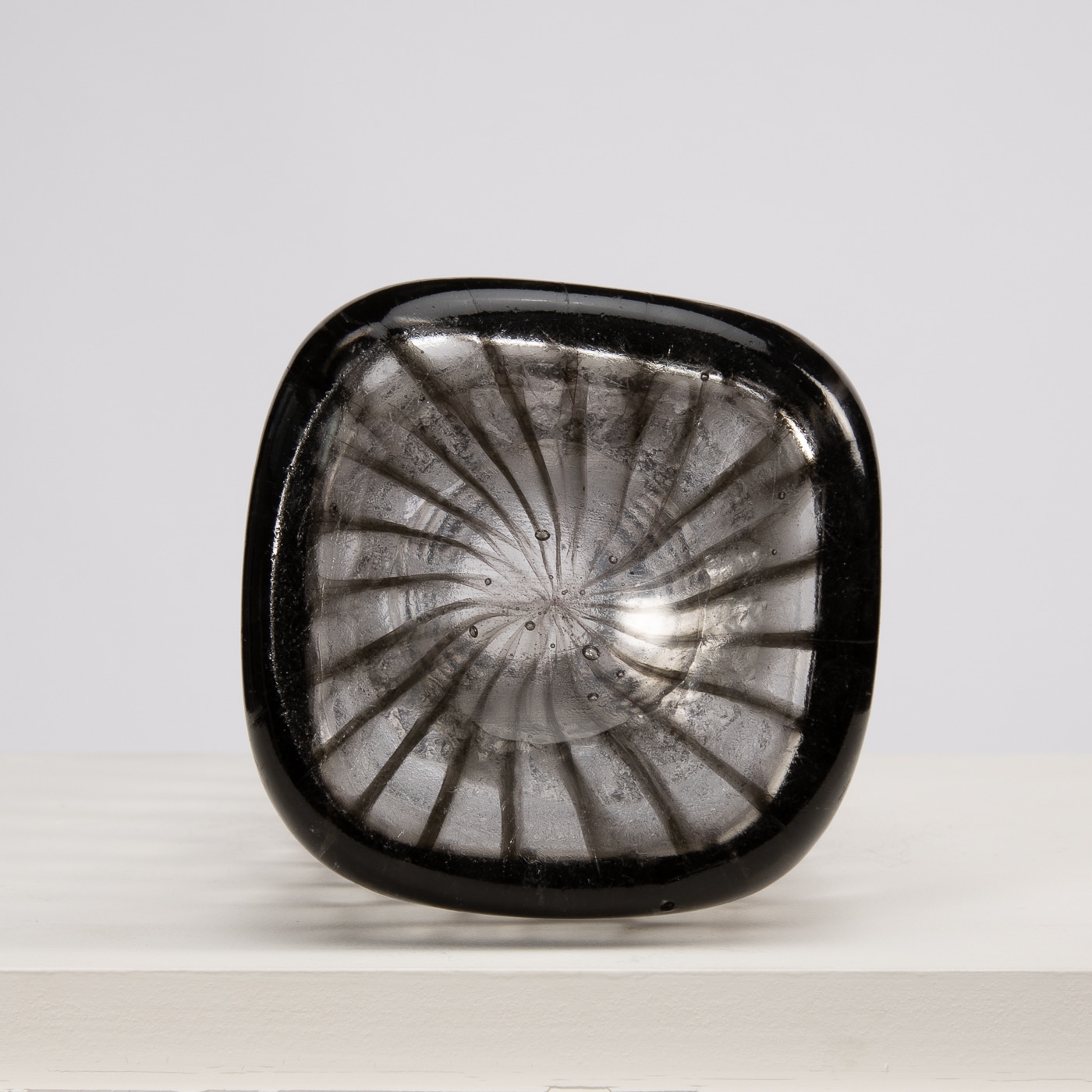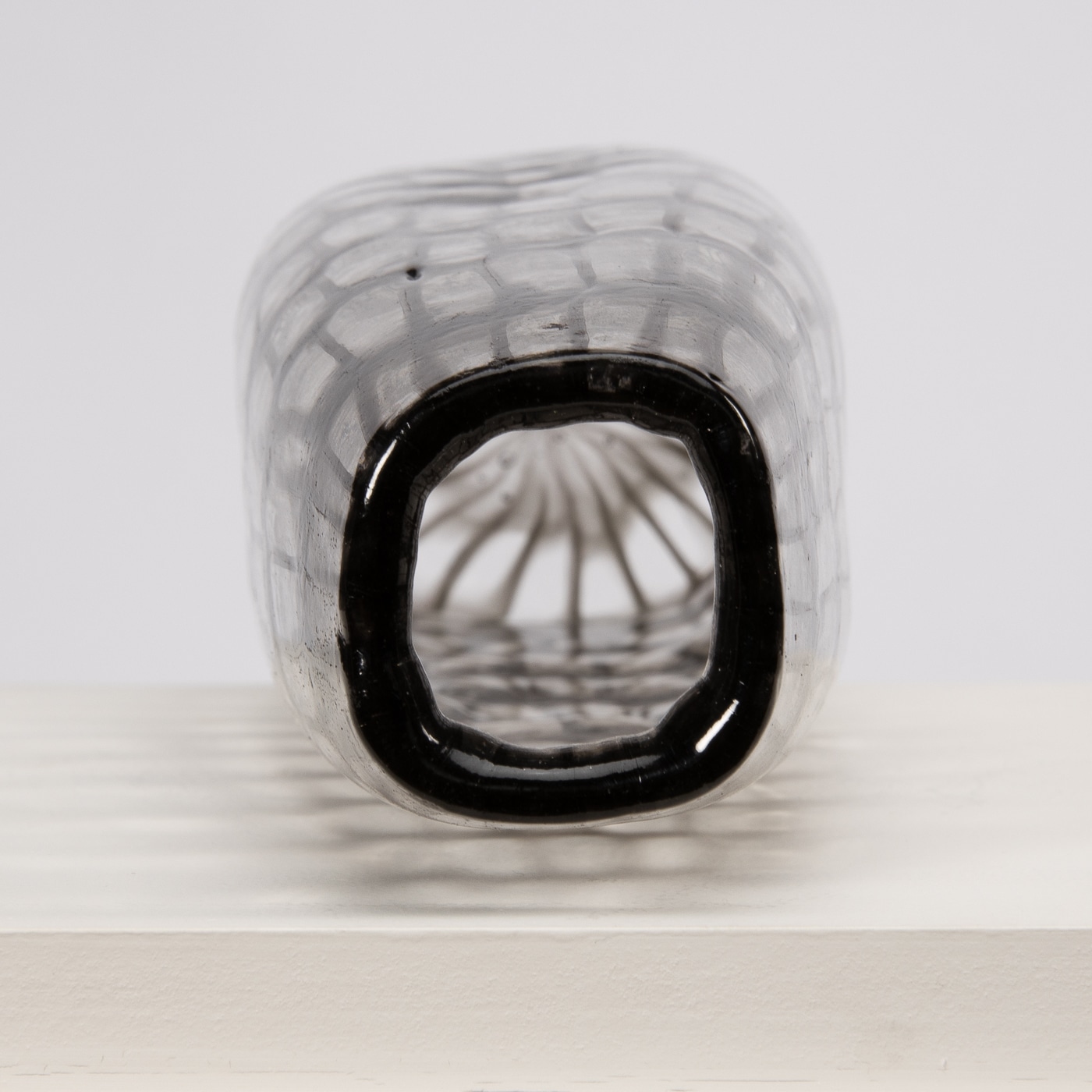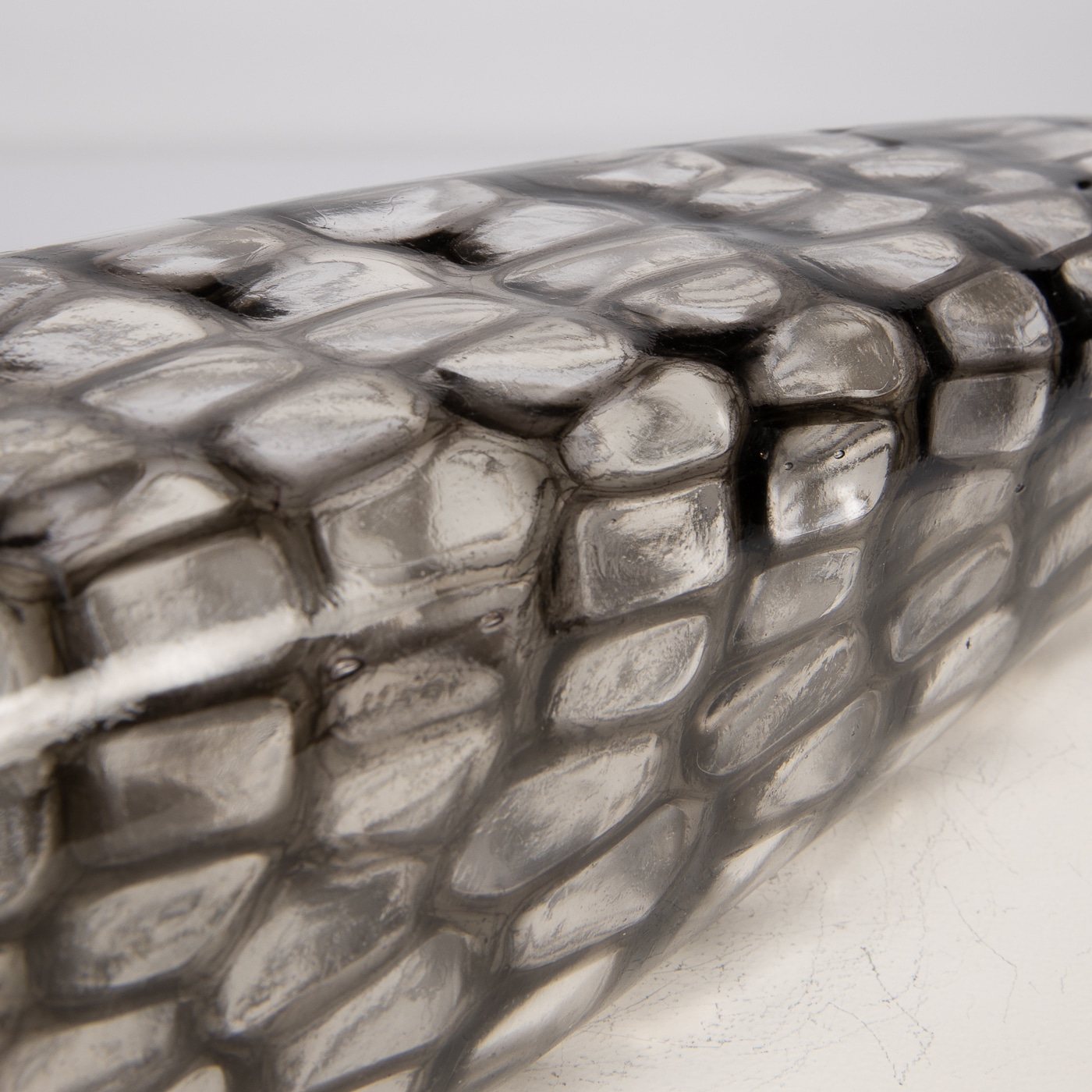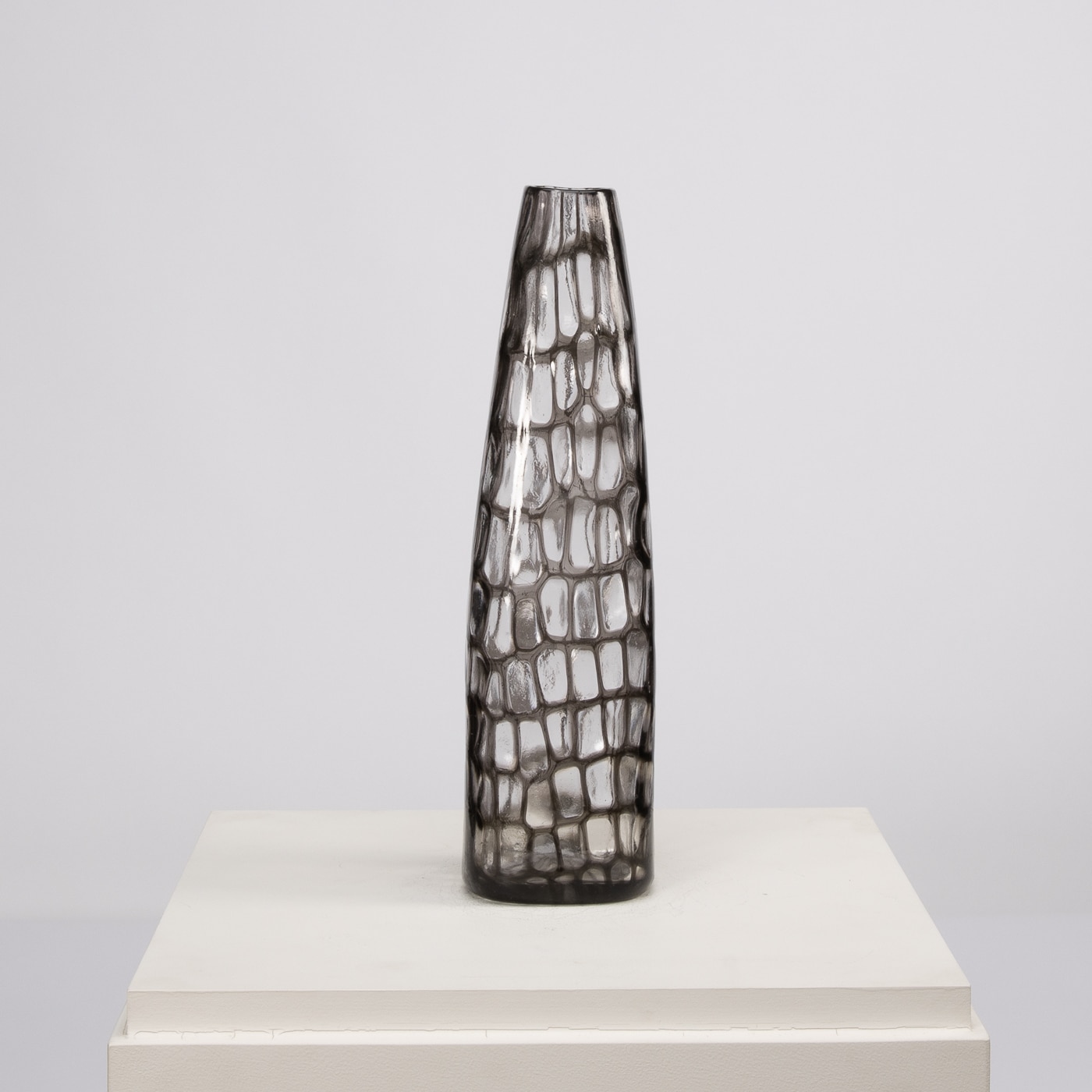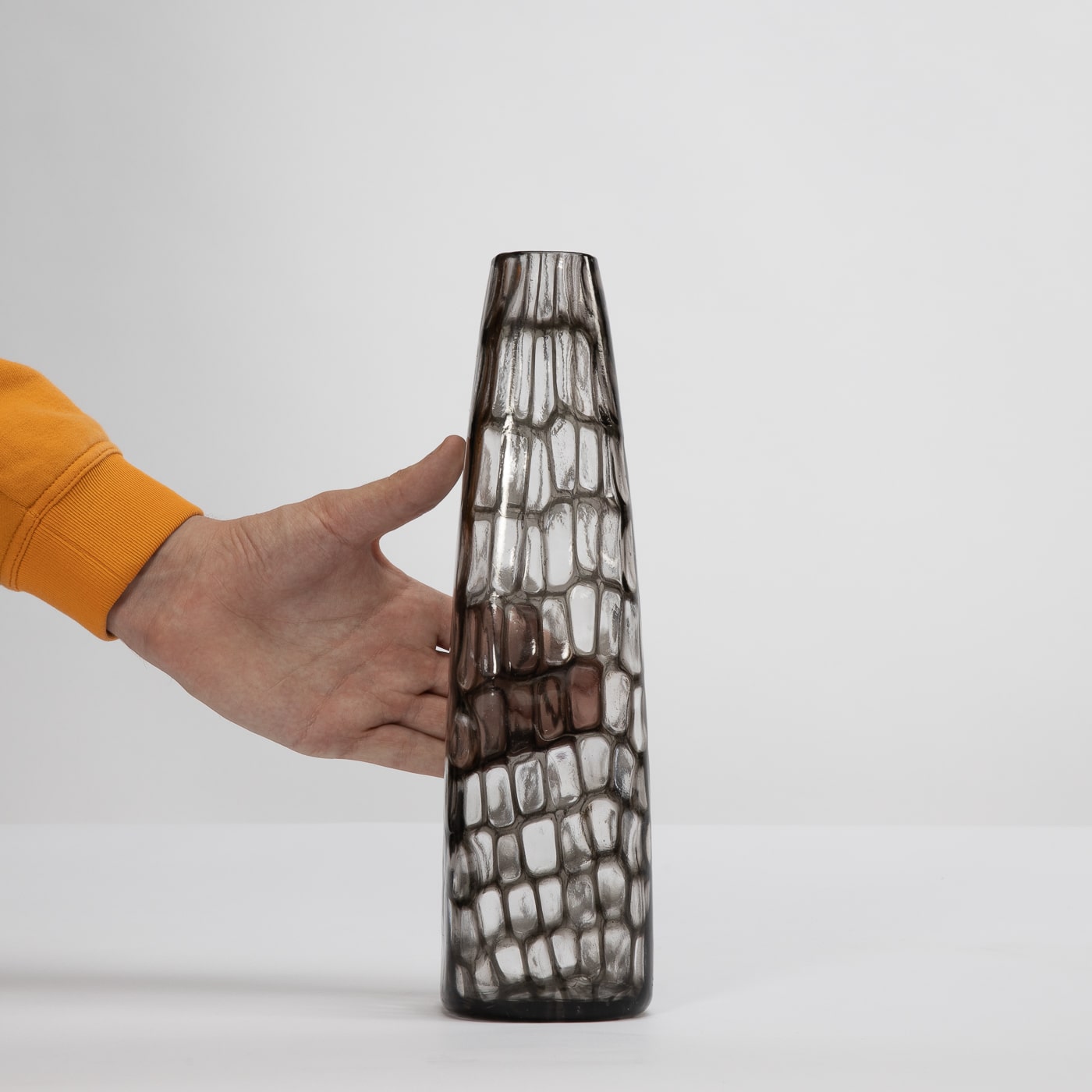 All photos are from Ludovic Vandenweghe for unforget.eu
—
Tobia Scarpa
(born 1935)
Tobia Scarpa was born in Venezia in 1935.
He is the son of Carlo Scarpa.
In 1969 he graduates as an architect at the university of Venice.
Tobia with his wife Afra won numerous architecture and design prices. They worked for private public customers.
Tobia designed different series of glass pieces for Venini.
Battuti between 1959 and 1961
Occhi between 1959 and 1960, this series was inspired by murrains works developed before war by his father.
Cinesi between 1960 and 1961, a reinterpretation of simple Chinese shapes.
Series "Murrine" 1959 – 1962
And a table service around 1960.
The battuti were developed in collaboration with Ludovico de Santillana who took over the artistic direction of Venini factory after the death of Paolo Venini.