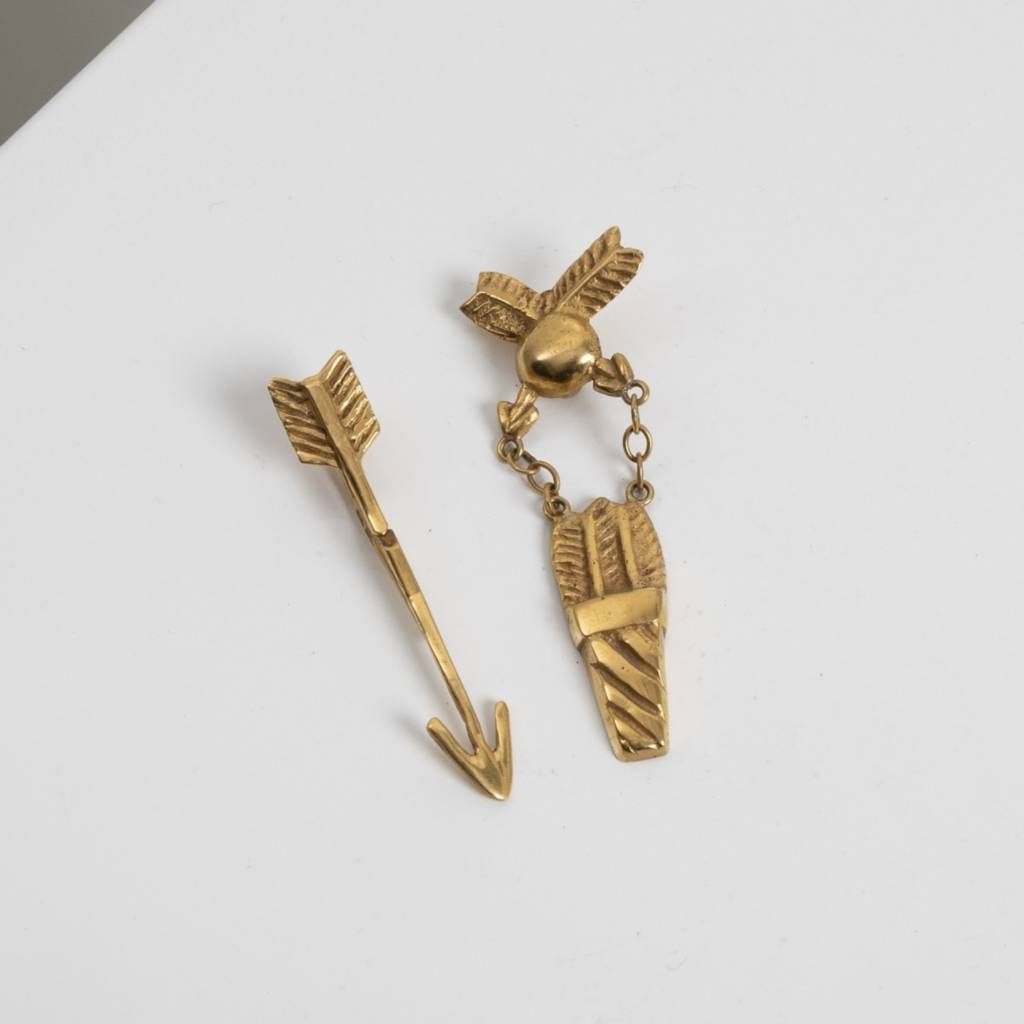 Ref : ZF22
Flèche et Carquois (Arrow and Quiver) by Line Vautrin – Pair of gilt bronze earrings
Artist
Line Vautrin
Rare pair of gilt bronze earrings.
One of the earrings represents an arrow which is placed on the side of the ear and gives the illusion of an arrow which would pierce the ear.
The second loop represents the quiver, this case for storing the arrows.
The quiver being suspended from two crossed arrows joined by a ball.
Details
You should know
Each earring signed L.V.
Very good vintage condition with patina of use
Specifications
Artist

Manufacturer

Period

1950's

Dimensions

For the arrow
Length: 2.5 in. (6,4 cm)
Depth: 0.47 in. (1,2 cm)
Weight: 5 g

For the quiver
Length: 2.7 in. (7 cm)
Depth: 0.9 in. ( 2,5 cm)
Weight: 12g