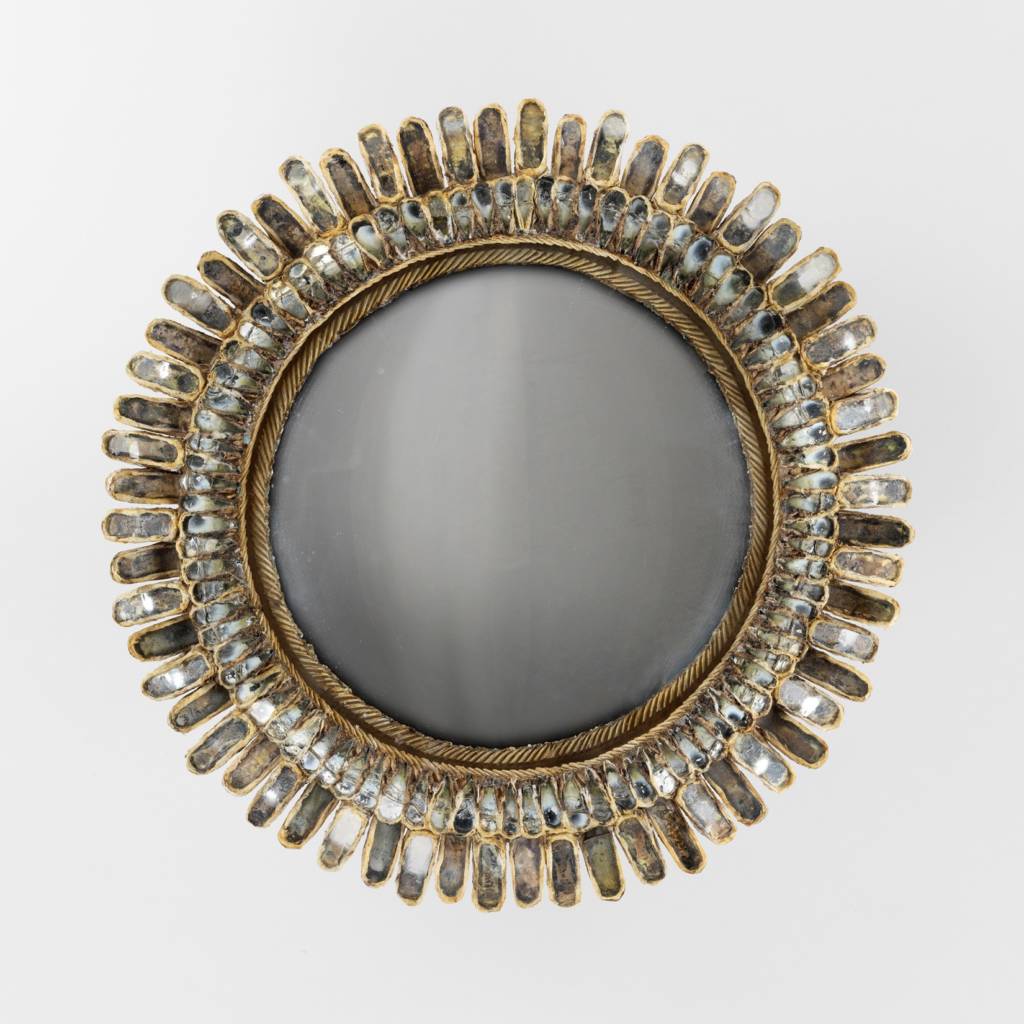 Ref : COUF06_06
Marguerite by Line Vautrin – Light beige Talosel mirror inlaid with silver gray mirrors
Artist
Line Vautrin
Line Vautrin was inspired by the daisy flower (Marguerite in French) to imagine this elegant mirror made up of a row of 60 petals shaped alternately forwards and backwards.
The central convex witch is surrounded by a wide ring lined with mirrors.
A very nice work of scarification to the crown is reflected in the witch.
On the reverse, the structure is entirely scarified with "tingling", proof of a very old mirror.
Probably manufactured around the 1950s.
Details
You should know
Very good condition. Original beige back fabric stained by time.
Specifications
Artist

Manufacturer

Period

Circa 1950

Dimensions

Overall diameter: 11″27/64 (29cm)
Structure thickness : 1″ (2.5cm)
Diameter at sight of the central witch: 7″3/32 (18 cm)