Piero Fornasetti
1913 – 1988
Piero Fornasetti was born, in Milan in 1913 and he grew up with an insatiable desire to draw anything and everything.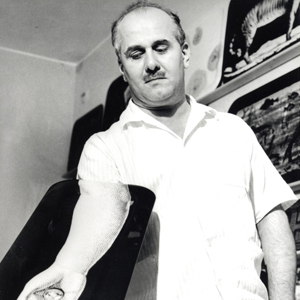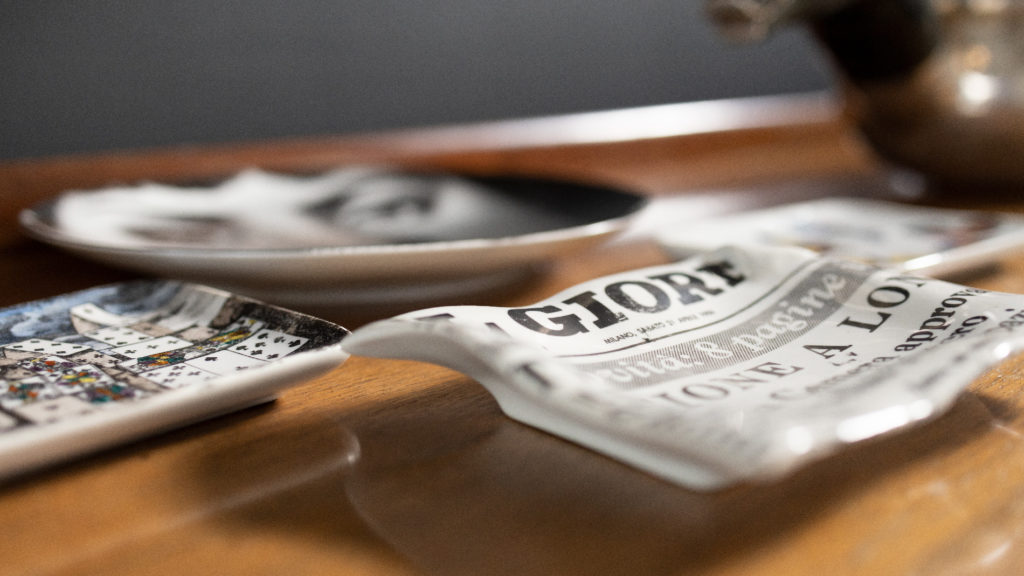 Piero won a seat at the Accademia di Belle Arti di Brera in Milan, but was promptly expelled; his creative spirit did not match the harsh discipline of the academy.
He forayed into the realm of fashion and began designing silk scarves with his soon-to-be signature motifs of roman ruins, suns, and flowers.
In his furniture designs, Fornasetti worked in an incredible range of materials to create a dizzying array of decorative arts imbued with both wit and theatricality.
"From sumptuous furniture produced with Gio Ponti, to collaborations with artists such as De Chirico, Lucio Fontana, Aligi Sassu, Massimo Campigli, to the simple ashtray, Fornasetti's genius knows neither failure nor weakness."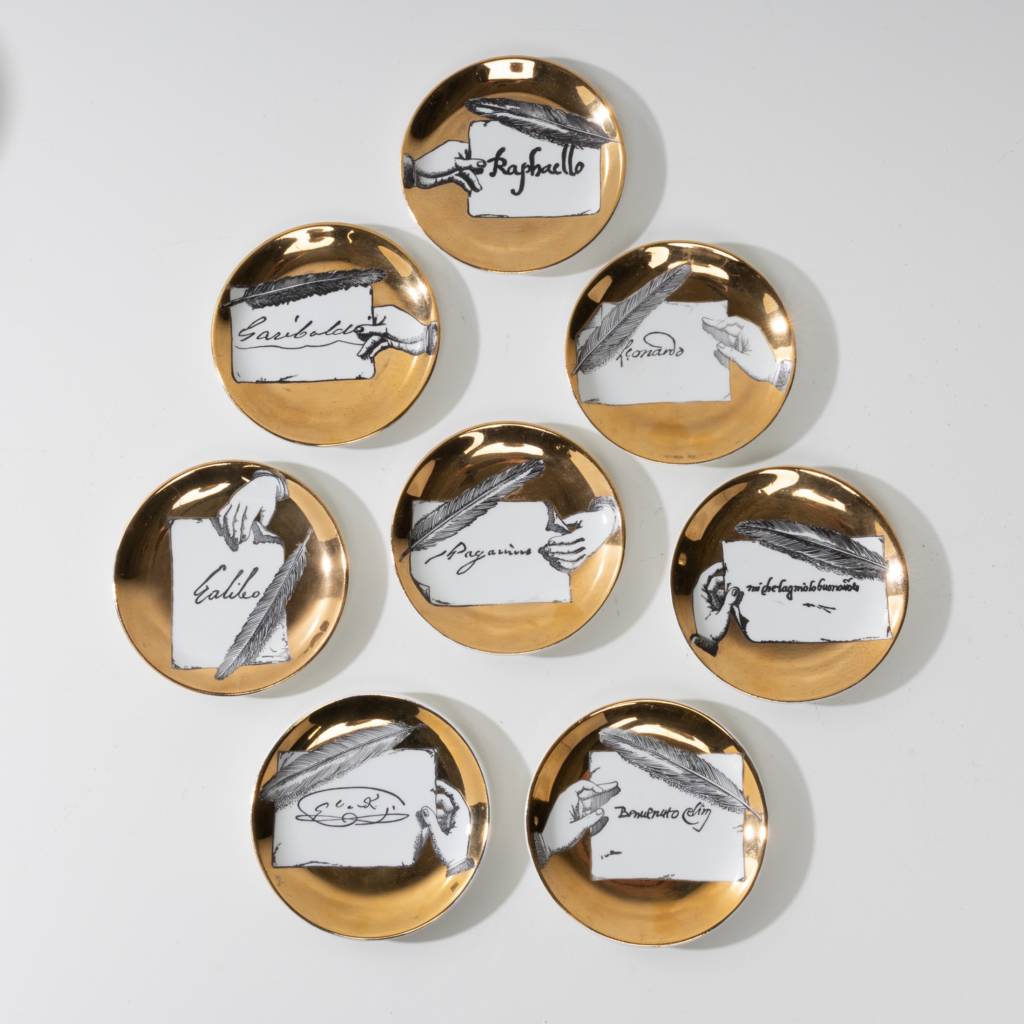 In 1959, he won the Neiman Marcus award for his significant contributions to the field of fashion, joining the ranks of Yves Saint Laurent and Coco Chanel.
Mr. Fornasetti was always secretive about his printing techniques. "It is a kind of print transfer, but it's a big secret,".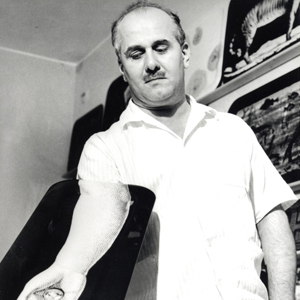 Piero died in Milan in 1988