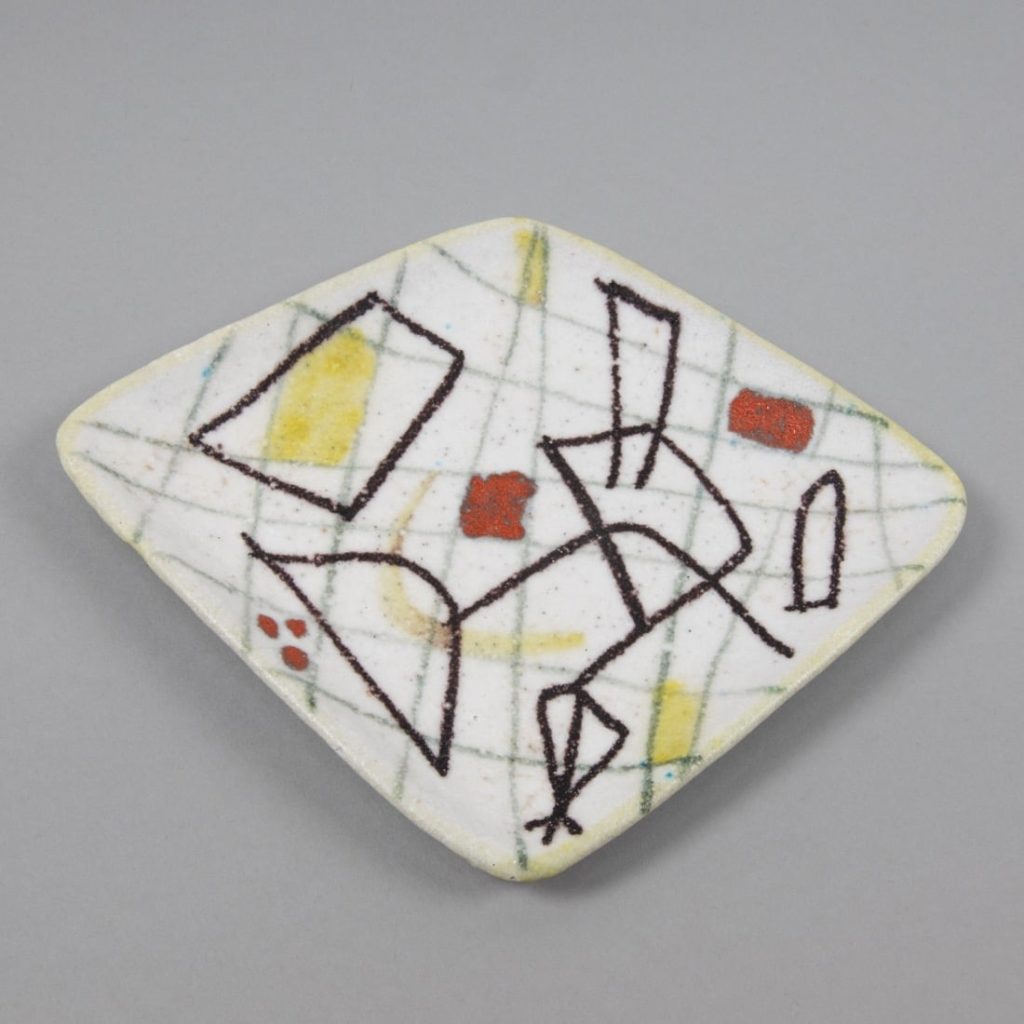 Ref : UC07_35
Freeform ceramic plate with abstract decor by Guido Gambone
Artist
Guido Gambone
This tray has a free-form shape and is made of enamelled ceramic. It presents an abstract decoration imagined by Guido Gambone.
The tones found on the hand-painted decor are grey, yellow and red. The whole is topped by an abstract design in dark brown colour.
There's a little bit of yellow on the edge of the tray as well.
It is a pretty object, typical of Gambone's work.
It was probably manufactured during the decade of the 1960s, even the end of the 1950s.
The tray is signed "GAMBONE ITALY" with the mark representing a donkey.
Guido Gambone worked in the world of ceramics from 1924 to 1969.
He is now considered as one of the most influential ceramists of the 20th century. His unique style is a combination of ancestral ceramic techniques and Etruscan or abstract decorations composed of primary colours.
Details
You should know
Signed "Gambone Italy" with the mark representing a donkey.
Very good condition.
Specifications
Artist

Period

1960's

Dimensions

Height: 0.50 in. (1,5 cm)
Width: 8.50 in. (21,5 cm)
Depth: 7 in. (18 cm)