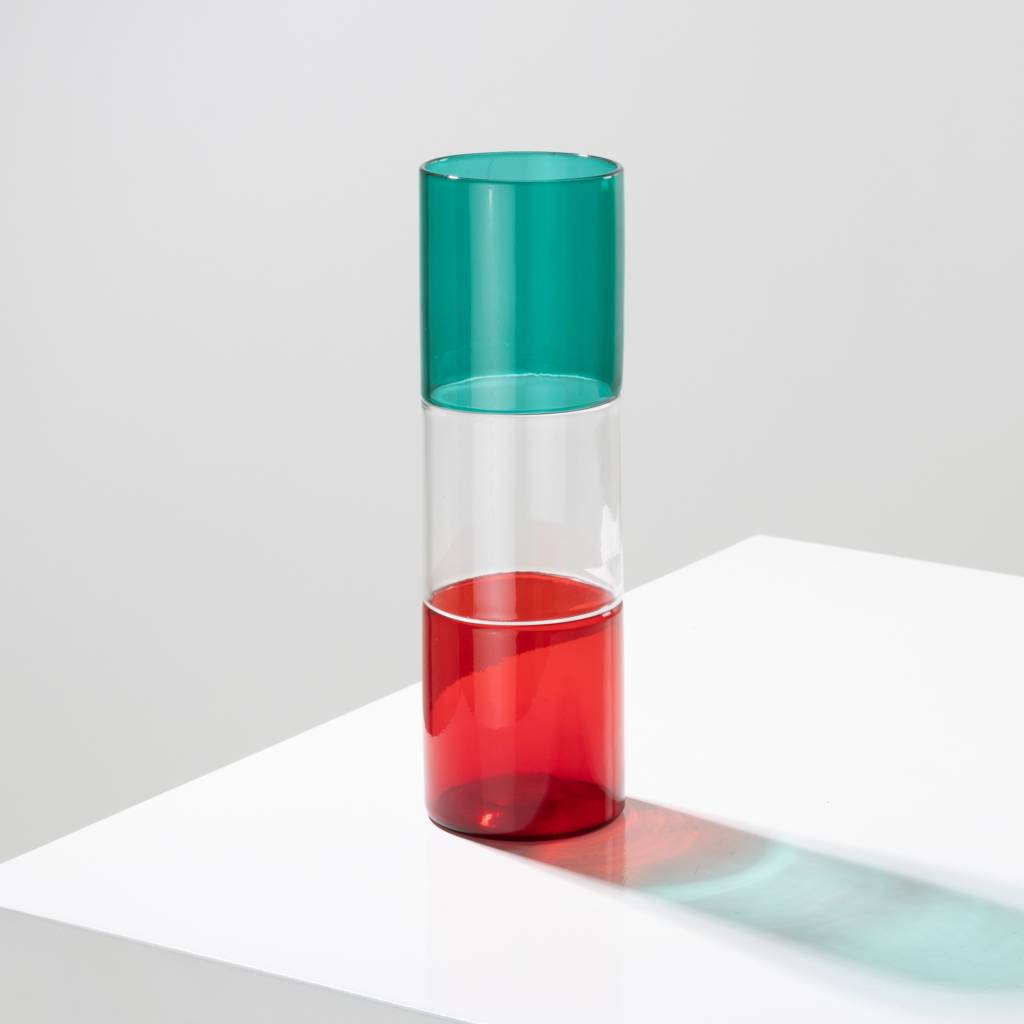 Ref : 1211_42
A Incalmo vase by Fulvio Bianconi – Venini Murano
Artist
Fulvio Bianconi
Among the many designs and various techniques he experimented within his collaboration with Venini, Fulvio Bianconi used the « a incalmo » technique which requires great mastery from the glassblowers. This is a « a doppio incalmo » vase which simply means a double incalmo.
It is a cylindrical vase, composed of three distinct colours: the base is made of black glass, the middle part of red glass and the upper part of blue glass. The vases were obtained by merging several "rings" of molten glass. Designed in 1951, the vase is in very good condition.
The vase is published in many books, and is sometimes misattributed to Thomas Stearns who will be inspired by these forms and these particular techniques developed by Fulvio Bianconi, Paolo Venini and also Ricardo Licata.
Several models have been imagined, in different colours and sizes.
Some were exhibited during the Ninth Triennale in Milan in 1951.
Details
You should know
Bears the acid stamp "venini murano ITALIA".
LT. Known as model 4392.
Very good condition.
Provenance : Christies, collection Auguste Warnecke, 21 Novembre 2012, Lot 42.
Specifications
Artist

Manufacturer

Period

1950's

Dimensions

Height: 9.50 in. (24 cm)
Diameter: 3 in. (7,5 cm)