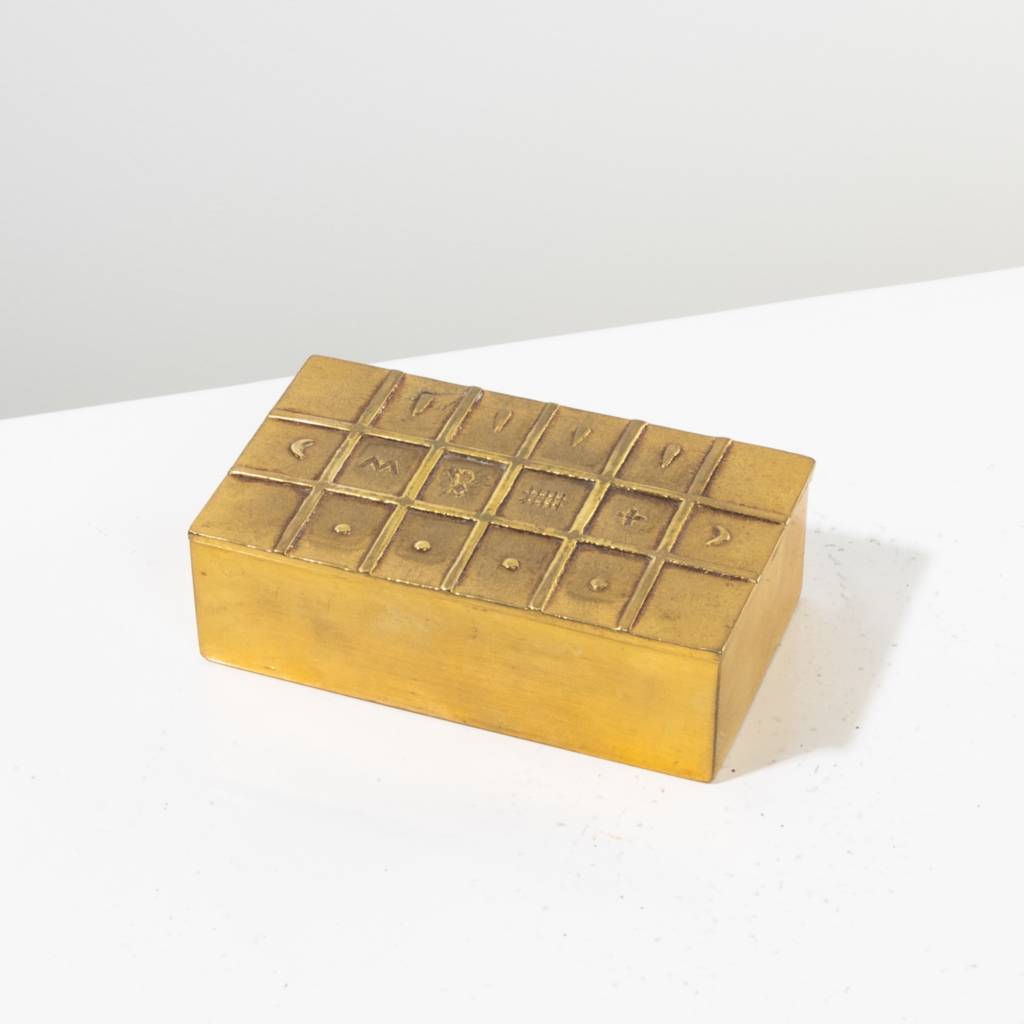 Ref : ZG67
Aime tant et plus by Line Vautrin – Gilt bronze box
Artist
Line Vautrin
Aime tant et plus by Line Vautrin.
Aime tant et plus, gilt bronze box whose lid is carved with a rebus.
The rebus can be deciphered as follows:
M for "Aime" (love in english)
A gadfly for "tant" (so much in english)
A hedge for "et" (haie in french, hedge in english)
the + sign for "plus"
The lid is additionally decorated with two moons, dots and teardrops arranged in a grid.
Details
You should know
Signed by stamping on the reverse on two lines "LINE VAUTRIN"
Very good original condition.
Specifications
Artist

Manufacturer

Period

Circa 1945 - 1950

Dimensions

Height: 1″3/16 in. (3 cm)
Width: 5″53/64 in. (14.8 cm)
Depth: 3″5/32 in. (8 cm)