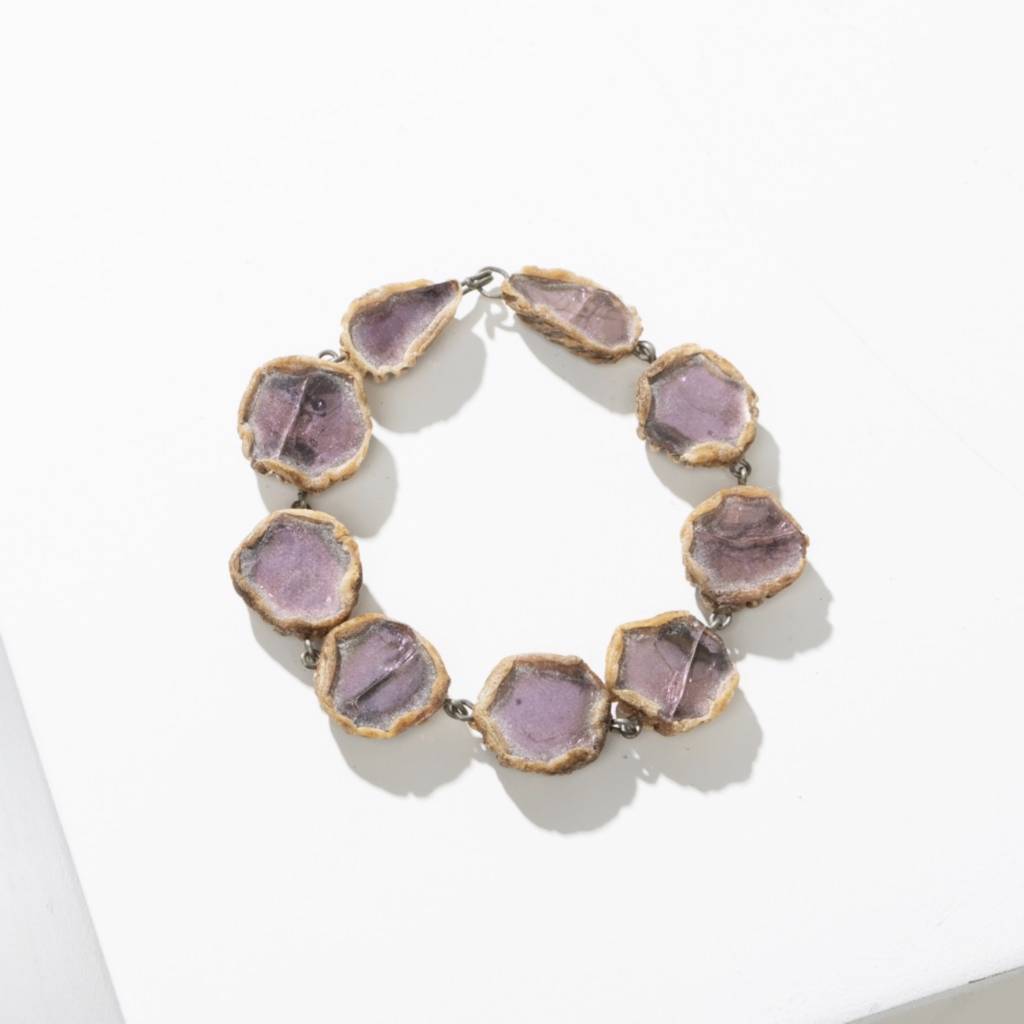 Ref : ZF52
Bracelet by Line Vautrin – Beige Talosel encrusted with violetts mirrors
Artist
Line Vautrin
This beige Talosel bracelet has been meticulously hand-sculpted by scarification to create an organic shape reminiscent of the emblematic creations of Line Vautrin.
Each link, there are seven in total, is adorned with purple mirrors subtly embedded in the Talosel to create a very shimmering and luminous effect that perfectly captures Line Vautrin's poetic aesthetic. The small, irregularly shaped mirrors in purple colors add a unique touch of personality.
This bracelet by Line Vautrin is a true work of art that perfectly embodies the aesthetics of this artist nicknamed the poetess of metal.
Details
You should know
Signed with the stamp "JOUX". Very good original condition.
Specifications
Artist

Manufacturer

Period

1960's

Dimensions

Width: 8 1/4 in. (21 cm)
Depth: 3/4 in. (2 cm)