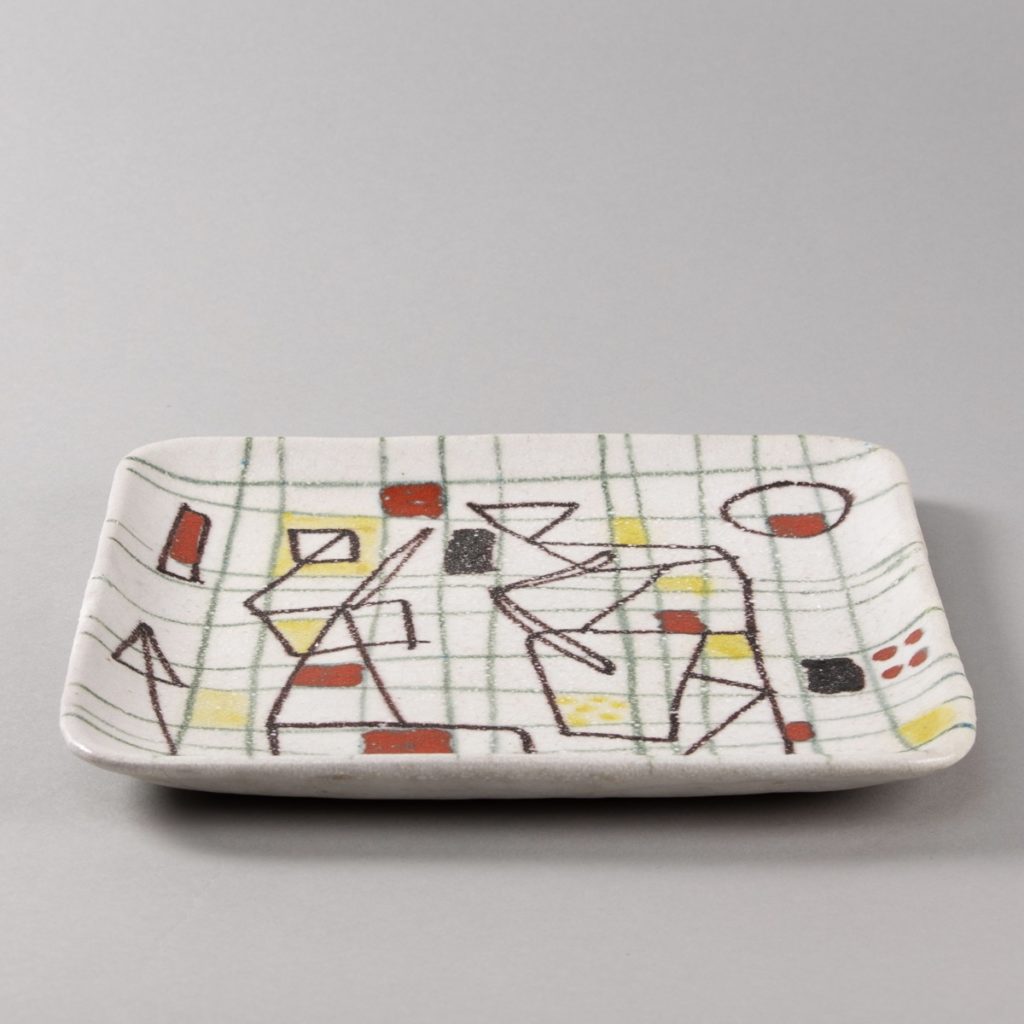 Ref : UC09_45
Ceramic plate with abstract decor by Guido Gambone
Artist
Guido Gambone
Large decorative square dish, enameled ceramic. The dish presents an abstract decoration imagined by Guido Gambone and probably manufactured during the decade of the 1960s, see the end of the 1950s. The tones found on the hand painted decor are gray for the basic "hatching", some yellow and red shapes. The whole is topped by an abstract design in dark brown color. We can guess that the artist was thinking of a couple of figures in the central drawing. There is also the drawing of an arrow, some points and some squares formed by the hatching are filled with red or yellow color. The entire tray is enameled. This tray is designed to be placed on a table or with a specific accessory can be hung on the wall. Pretty work typical of the good period of Guido Gambone's work. The dish is signed, GAMBONE ITALY with the mark representing a donkey.
Details
You should know
Signed "GAMBONE ITALY" with the mark representing a donkey.
Very good condition.
Specifications
Artist

Period

1960's

Dimensions

Height: 0.75 in. (2,2 cm)
Width: 9.75 in. (25 cm)
Depth: 9.75 in. (25 cm)