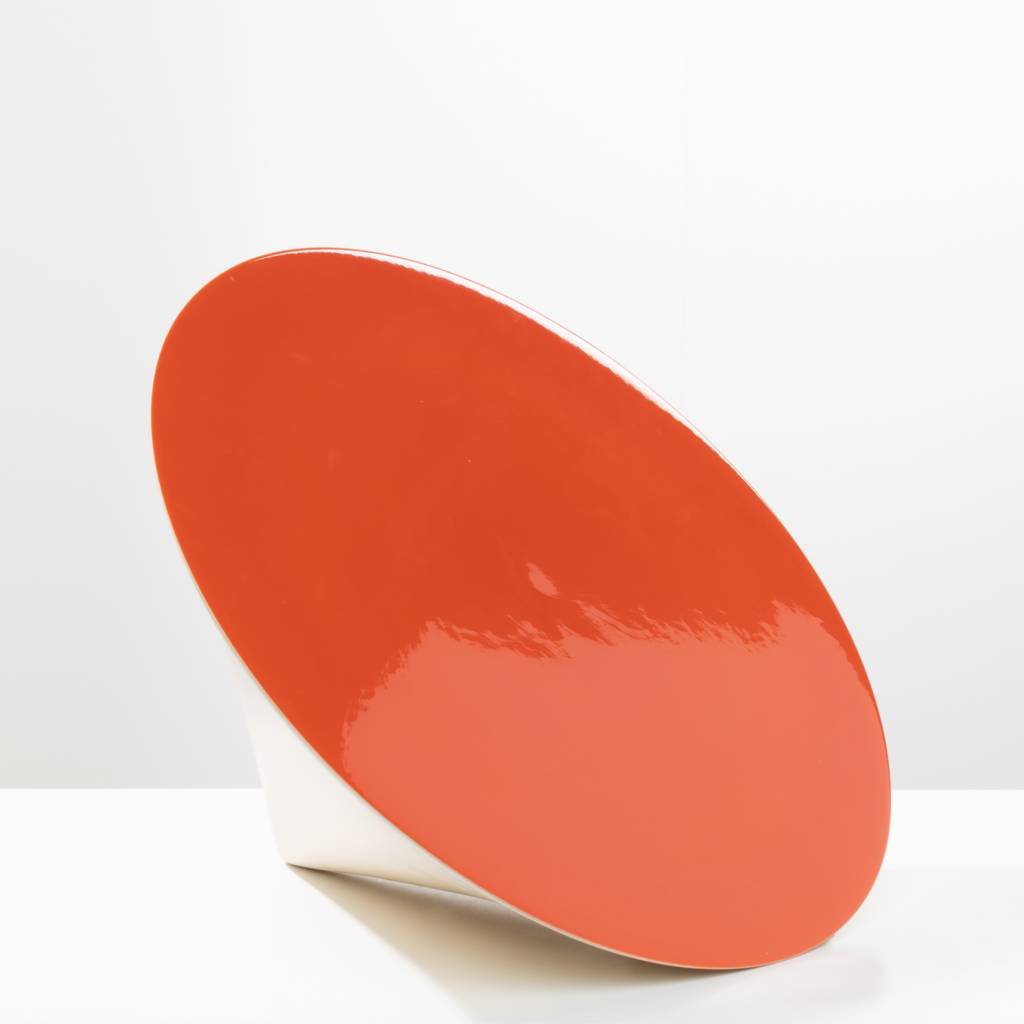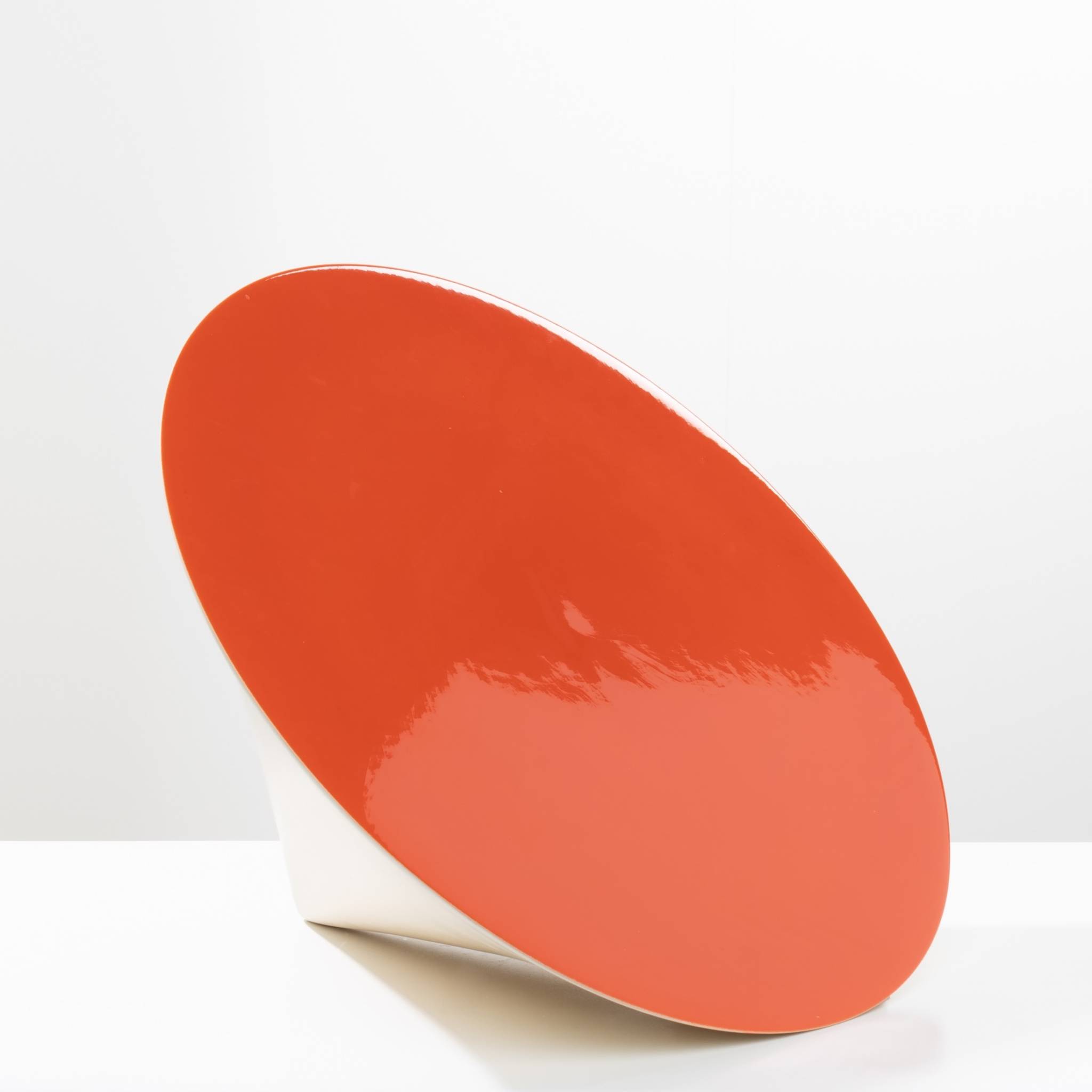 Ref : 1312_31
Enameled ceramic sculpture by Antonino Spoto
Artist
Antonino Spoto
Sculpture of conical shape in enameled ceramic, the conical surface enameled in matt white color, the "base" enameled in bright orange color.
Produced in 2013.
Considered one of the beautiful surprises of Belgian ceramics in recent years, Antonino Spoto devotes his entire free time to his work. His primary profession is medicine.
In addition to perfection in the study of forms and technical realization, Spoto's works surprise with particularly singular color associations.
Antonino Spoto was born in Haine-Saint-Paul in 1953, he lives and works in Mont-sur-Marchienne (Charleroi).
Specifications
Artist

Manufacturer

Period

2010's

Dimensions

Height: 8.75 in. (22 cm)
Diameter: 16.75 in. (42.5 cm)