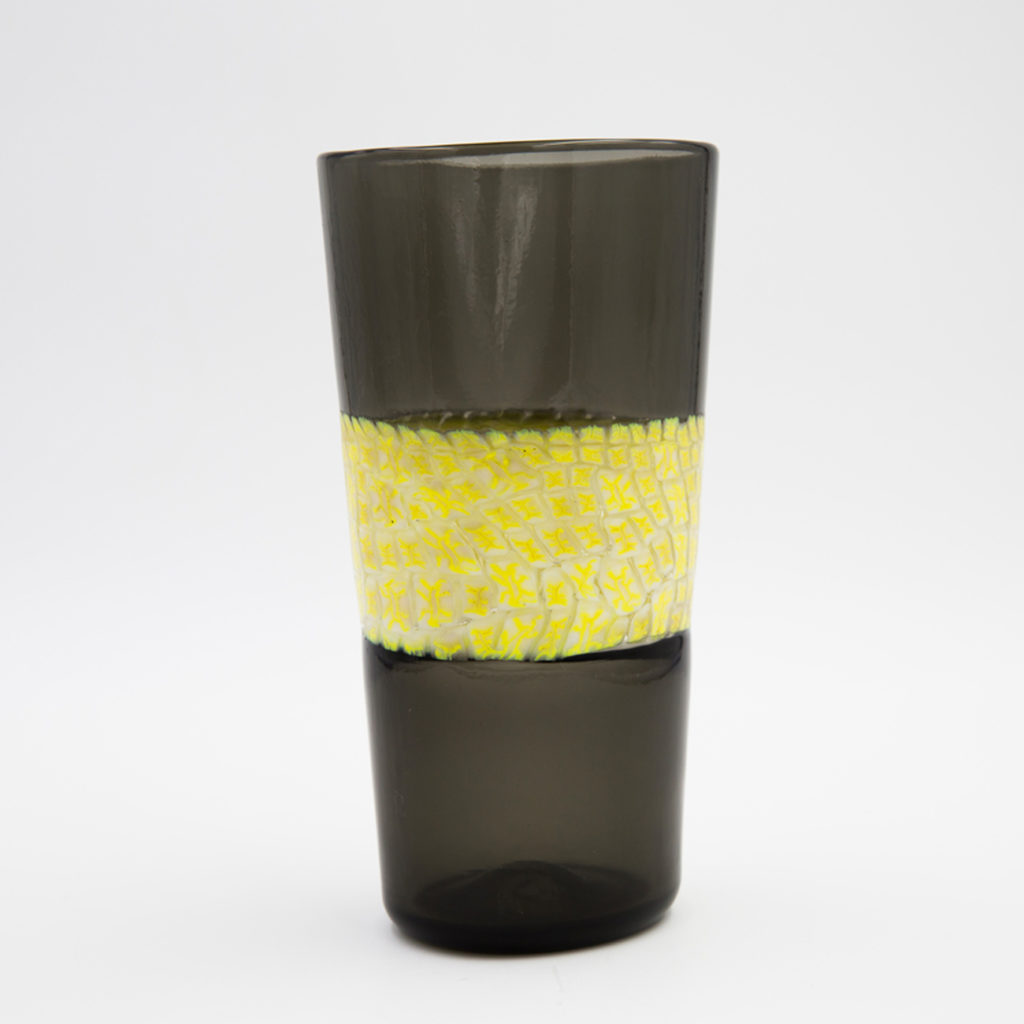 Ref : B04_24
Vase Double incalmo with central murrine band by Riccardo Licata – Venini Murano
Artist
Riccardo Licata
Rare double incalmo vase with a central murine. Body of the vase is made of Murano blown mole grey glass. A central white and yellow murine is fixed between the two glass bands. The murine has a "comb" motif. A design imagined by Licata himself. The vases of this type are quite rare, the production was complicated because the central band in murrine reacted differently to heating and elements from the two other parts which constitute the vase. The base and the top. The blowers who produced these parts had to have significant skills. The vase is in very good to excellent condition and signed with the 3 lines acid stamp "Venini Murano Italia". It has been produced probably between 1950 and 1960 and for sure before 1965.
Published in numerous books about Murano Glass. It's known as model 3608 in Venini Archives.
A similar vase has been exhibited in Venice for the 28th Biennale.
Details
You should know
This vase bears the "Venini Murano ITALIA" acid stamp and was therefore produced before 1965.
Very good condition with normal wear to base.
Specifications
Artist

Manufacturer

Period

1950's

Dimensions

Height: 8.25 in. (21 cm)
Width: 4.25 in. (11,5 cm)
Depth: 4 in. (10 cm)