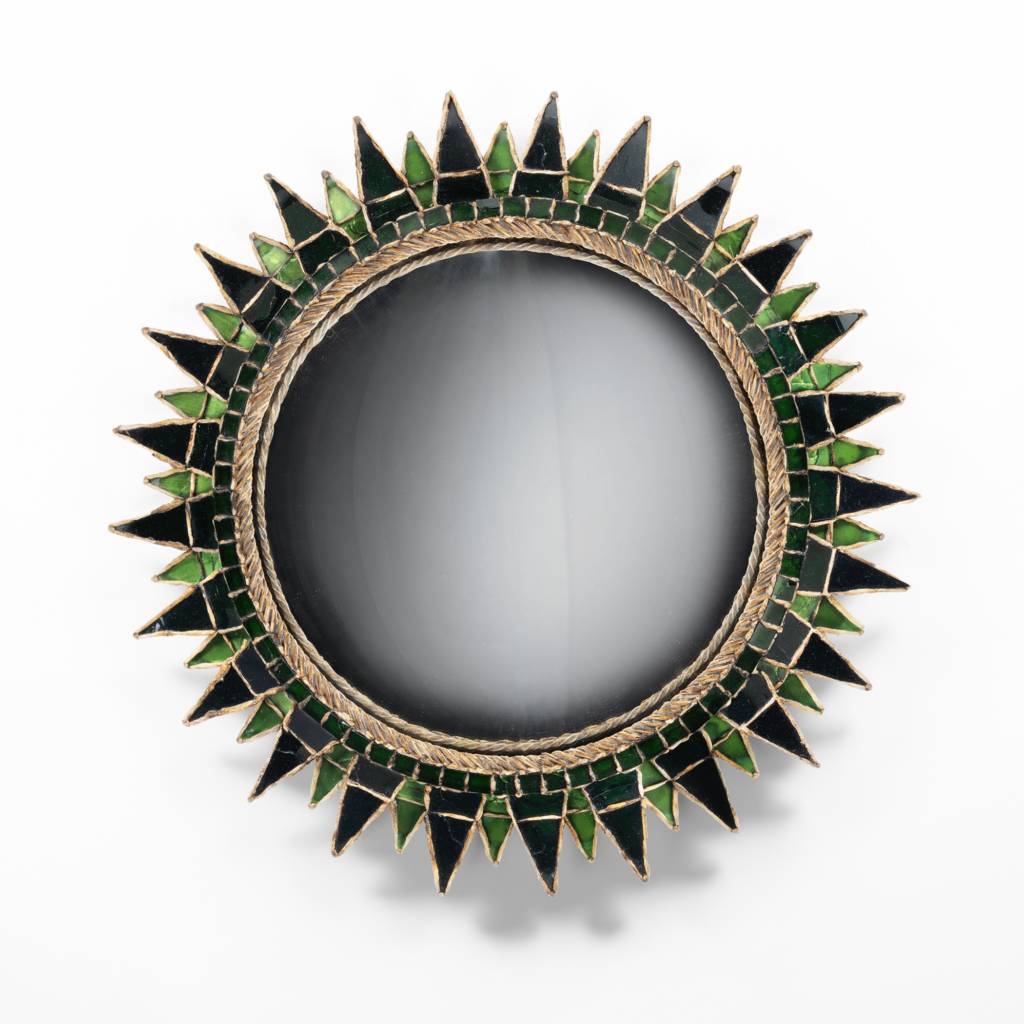 Ref : COUG04_09
Soleil à pointes (Spiked sun) by Line Vautrin – Talosel mirror inlaid with alternating light green and dark green colored mirrors (shape number 3)
Artist
Line Vautrin
Soleil à pointes (Spiked sun), talosel mirror inlaid with alternating light green and dark green colored mirrors (shape number 3) by Line Vautrin.
Structure in dark beige Talosel whose rays (50 in number) are encrusted with pale green and dark green mirrors arranged alternately.
The perimeter of the scarified Talosel mirror is decorated with a crown of mirrors in the same shade of dark green.
Details
You should know
To our knowledge, this mirror is very rare (may be unique) due to the association of colors used by the artist. The structure of the mirror, perfectly executed, presents a very nice work of scarification.
Signed by scarification on the reverse in writing "Line Vautrin . XII"
Accompanied by its certificate of authenticity issued by the Line Vautrin Committee
Very good condition. Original light beige back silk stained by time.
Specifications
Artist

Manufacturer

Dimensions

Overall diameter: 18″1/2 (47 cm)
Diameter at sight of the central witch: 11″7/32 (28.5 cm)