Toni Zuccheri
(1936 – 2008)
Toni Zuccheri was born in 1936. He is the son of the painter Luigi Zuccheri, well-known for his illustrations of nature and birds.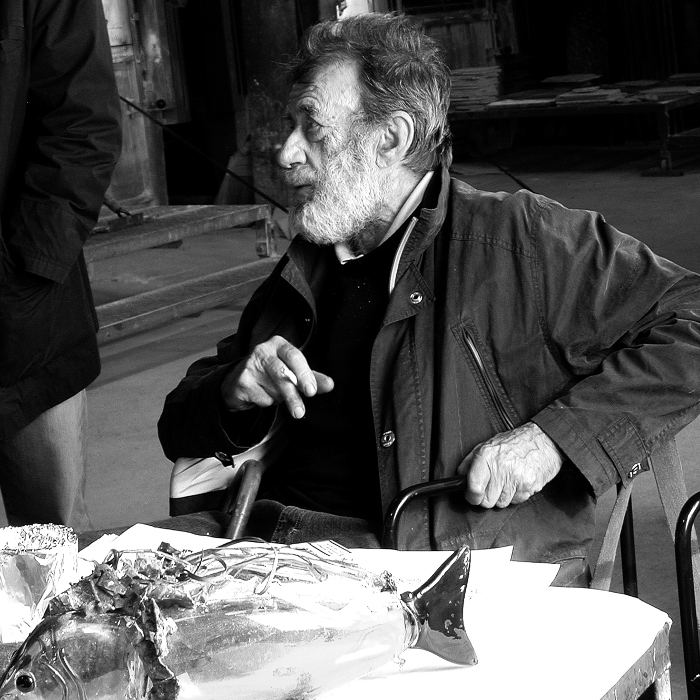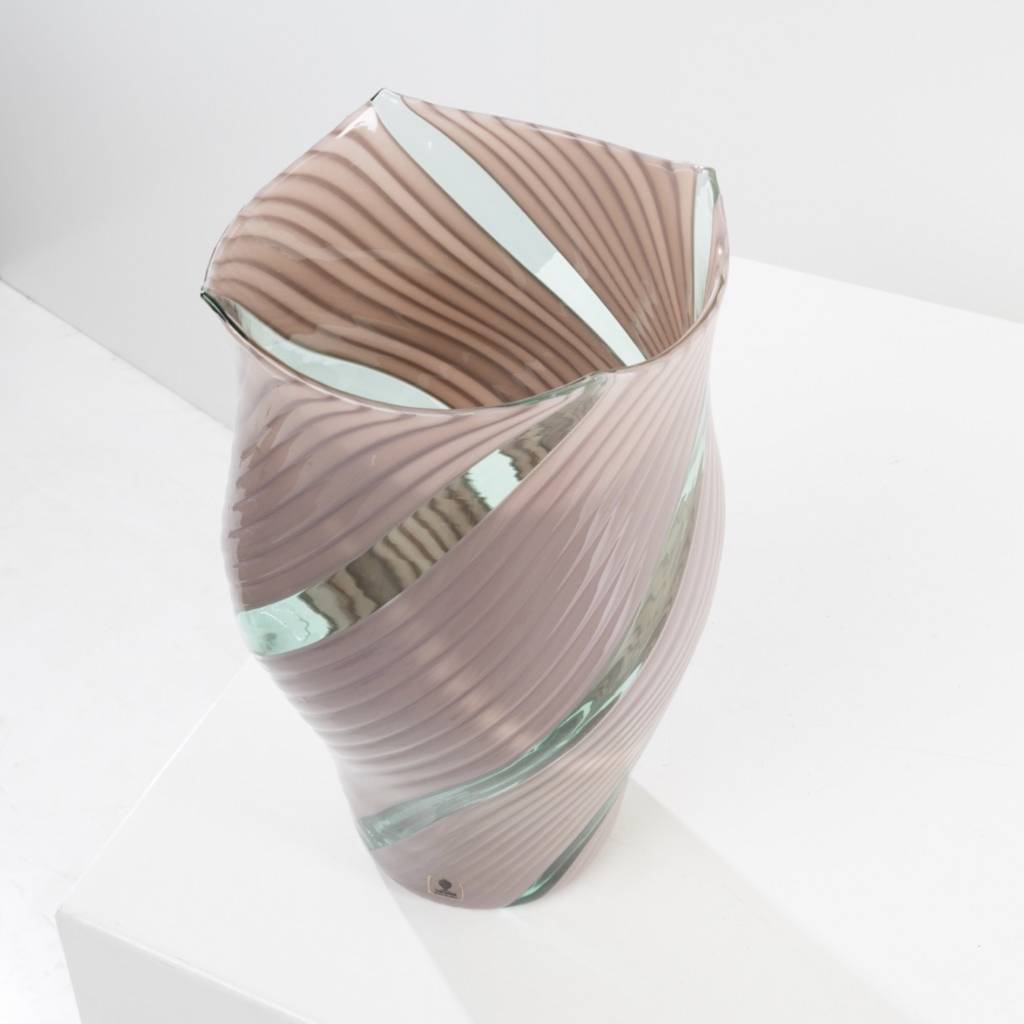 Toni graduated from the Academy of Architecture in Venice, where he learned from various great artists including Ignazio Gardella, Franco Albini and Carlo Scarpa.
Around 1961, young Toni joins Venini and gets to know the amazing art of glass making by collaborating with Gio Ponti.
Toni Zuccheri is the instigator of many experiments on glass. He was the first person to mix pasty glass with raw materials such as copper, mineral pigments, murrines and even bronze.
Alongside vase drawing, Toni imagines a bestiary composed of fantastic birds and animals such as a hoopoe, backyard birds like hens, roosters and guinea fowls and also seagulls, gulls and ducks.
"Toni Zuccheri Poet of Nature and Glass"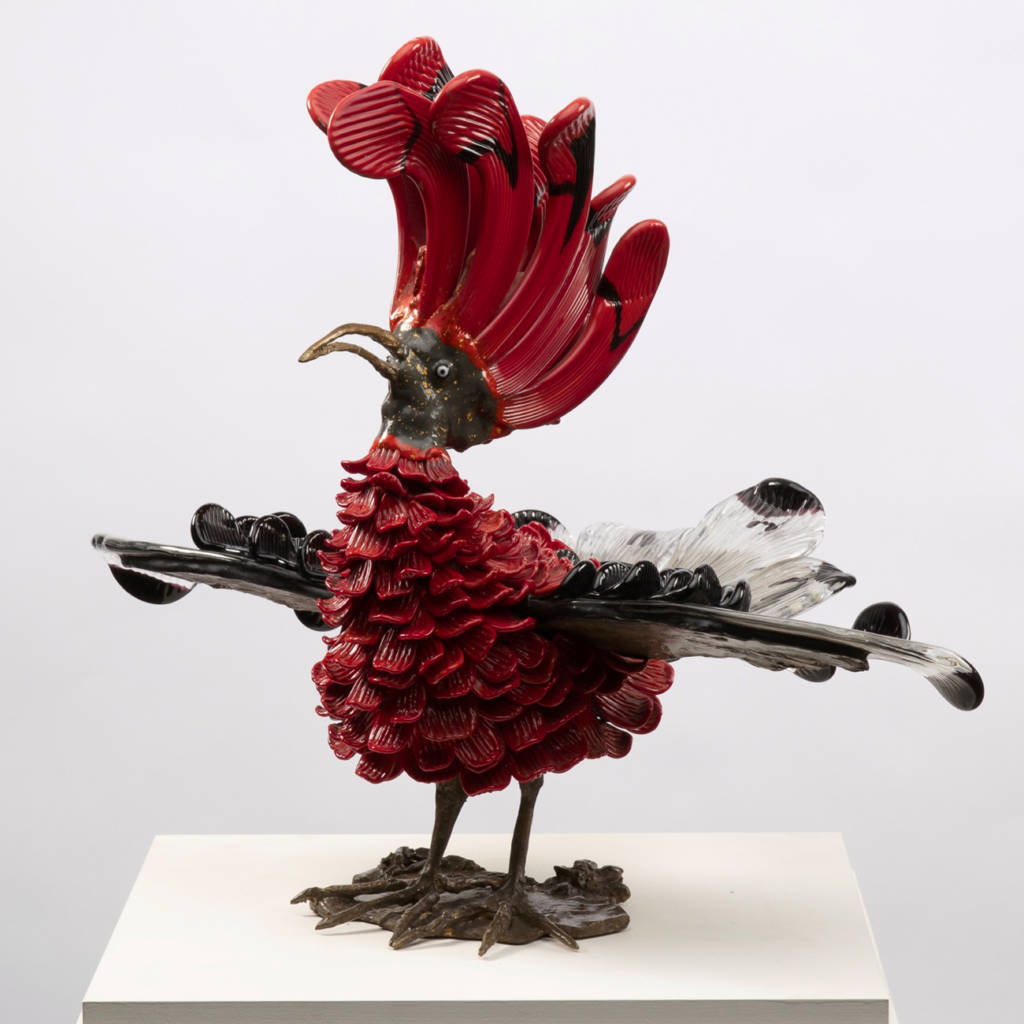 Toni Zuccheri's creations occupy an important and established place in Venini's production. Rare and very difficult to make, they were expensive and proudly displayed at international exhibitions or at the Venini showroom in St. Mark's Square in Venice.
These objects are between Decorative and Fine Arts pieces.
Toni Zuccheri also collaborated with other houses such as Barovier & Toso, De Majo or Veart.
He then returned to Venini in the course of the 2000s and created a new bestiary and new vases.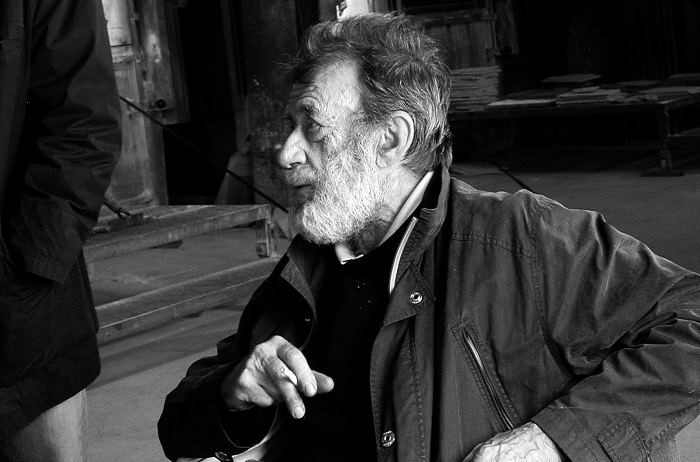 Zuccheri died in September 2008.