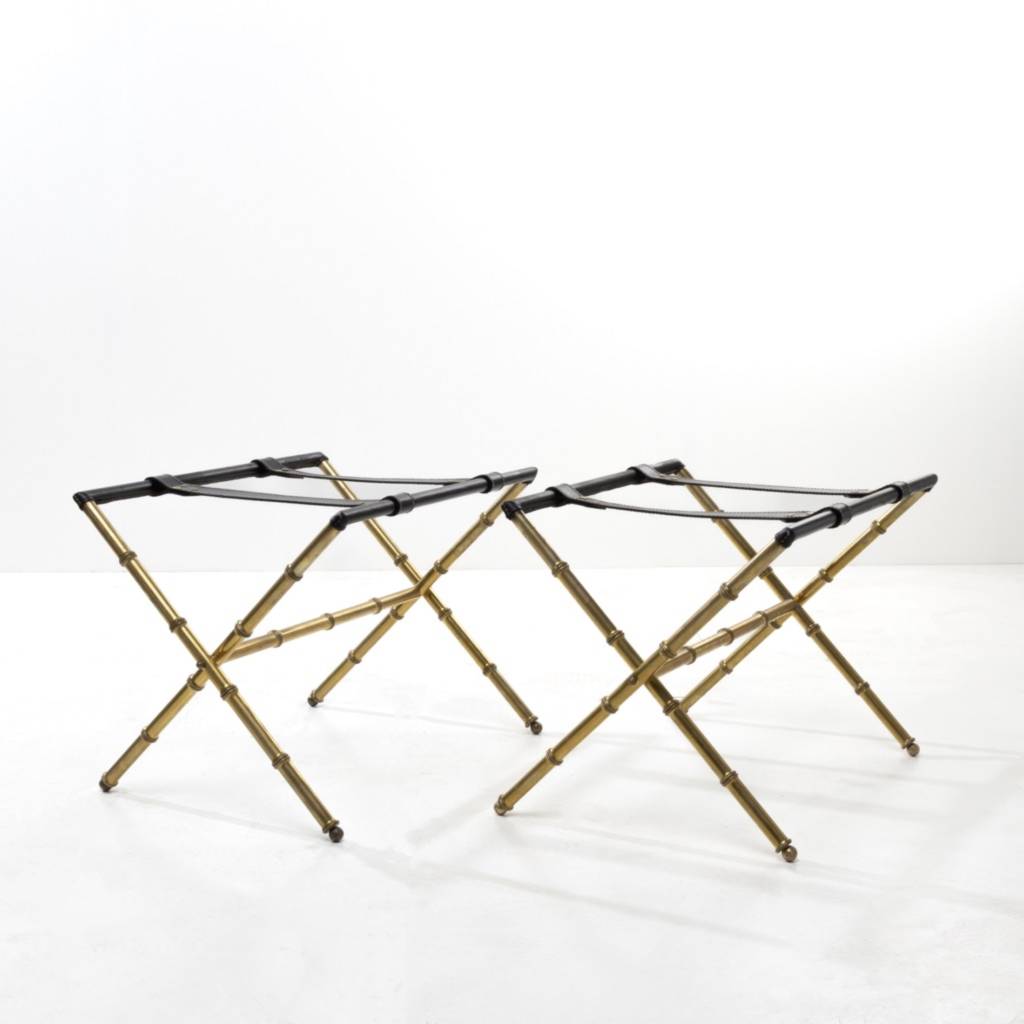 Ref : ZF43
Pair of trestles decorated with faux-bamboo in copper by Jacques Adnet – Compagnie des Arts Français
Artist
Jacques Adnet
Originally designed by Jacques Adnet to accommodate one or more suitcases, these trestles can also be used as a support for a tray or arranged in pairs as coffee table legs.
They are entirely made of solid copper, (Jacques Adnet and the Compagnie des Arts Français have also made more economical versions in copper-plated steel).
The upper part is covered with black saddle stitching leather. Two straps hold the trestle when it is unfolded. These straps have been restored in accordance with the rules of the art, completely hand sewn.
Price for the pair.
Details
You should know
We have several pairs of trestles available.
Very good vintage condition.
Specifications
Artist

Manufacturer

Period

1960's

Dimensions

Height: 17 in. (43 cm)
Width: 22 1/2 in. (57 cm)
Depth: 17 in. (43 cm)
Weight: 5100 grams (each)