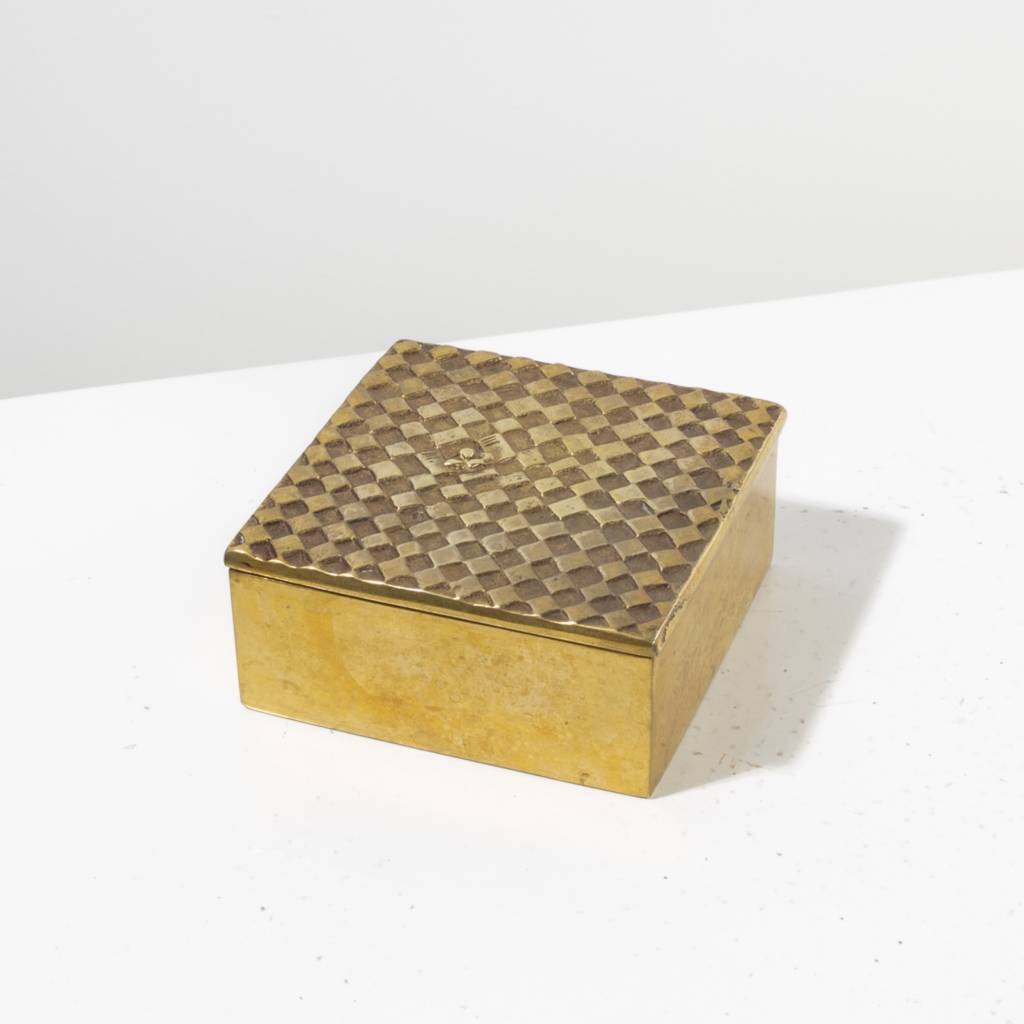 Ref : ZG68
Seul au Monde by Line Vautrin – Gilt bronze box
Artist
Line Vautrin
Seul au Monde (Alone in the world) Gilt bronze box by Line Vautrin.
Gilt bronze box whose lid is chiseled with a decoration representing a character lost in a checkerboard.
The reverse of the box decorated with a multitude of hearts, one of the hearts being hatched.
The hatched heart refers to the single character lost in the checkerboard.
The inside of the box and lid lined with cork.
Details
You should know
Signed on the right side by stamping "LINE VAUTRIN"
Very good original condition.
Specifications
Artist

Period

Circa 1945 - 1950

Dimensions

Height: 1 3/16 in. (3 cm)
Width: 2 3/4 in. (7 cm)
Depth: 2 3/4 in. (7 cm)