Line Vautrin
(1913 – 1997)
Line Vautrin was born on April 28th in Paris. Her family owned a bronze foundry on Faubourg Saint-Antoine.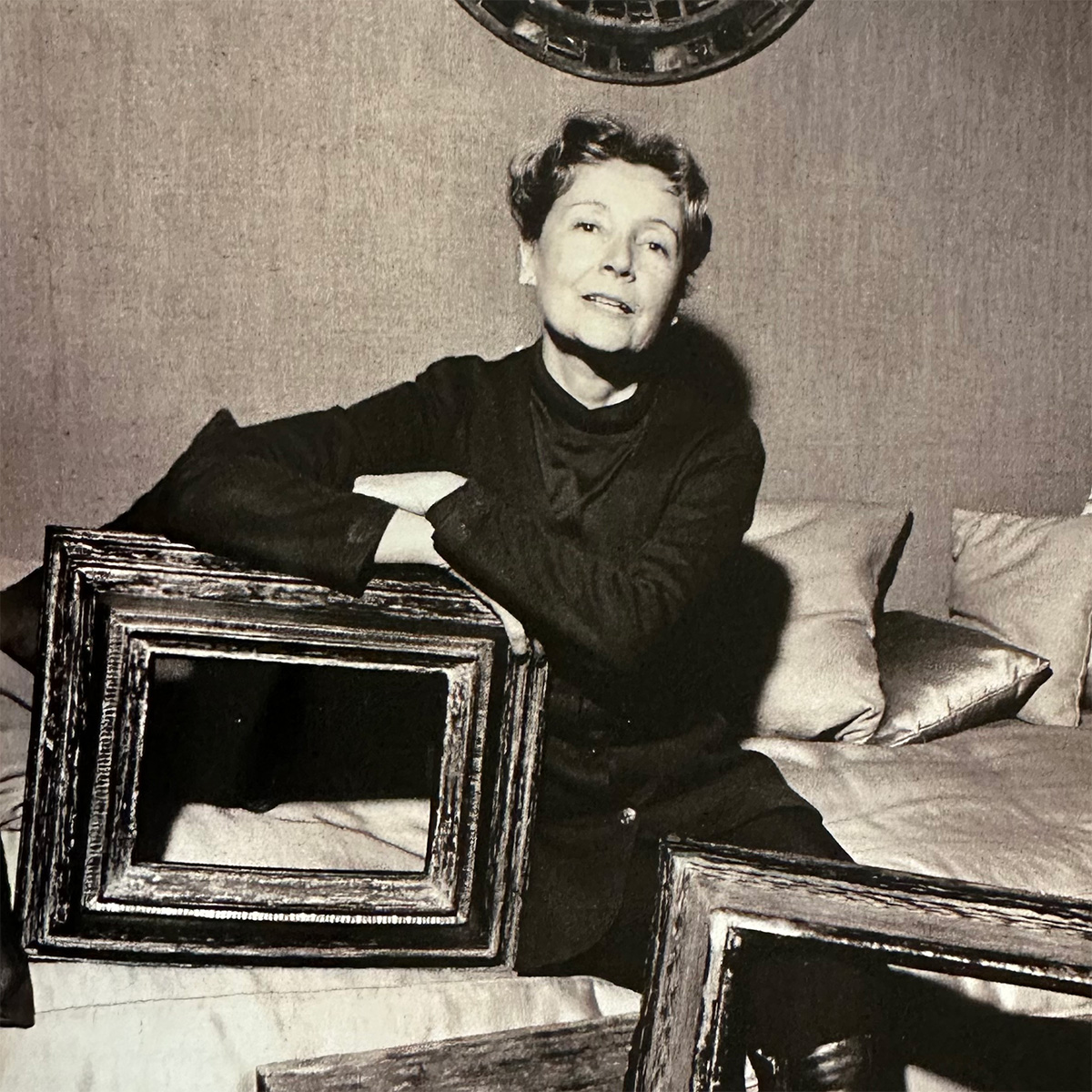 She started working on her first creations, which were bracelets, at the age of 21 and opened her first boutique in 1938.
She exhibits at "Salon des Artistes décorateurs" during 1939-1942 and presents her first gilt-bronze boxes.
"I think that most of the time, it's the rhythm that pushes me to do something, then the idea comes to be incorporated in some way into these volumes, to the surfaces which are swaying …"
After a short stay in Casablanca, she's back in Paris in 1950 and discover a new material, cellulose acetate that she patents and renames "Talosel" and begins to produce her famous convex mirrors.
1958, Line opens a new boutique at Rue de l'Université in Paris. She sells her creations to famous people such as Brigitte Bardot, Françoise Sagan and Ingrid Bergman.